How to Fight Your DC Traffic Tickets in Two Minutes
To keep your driving license and to avoid traffic tickets, you must obey Washington DC state driving laws at all times. When you get , you have two options: paying the ticket or contesting it. 
Pleading not guilty to a traffic ticket may sound tough and intimidating especially when you have no idea how to proceed. You must also need to provide adequate evidence to prove your innocence and get a penalty reduction. The good news is that DoNotPay provides a perfect remedy for your problem,
If you think you have been wrongfully cited, read on to learn how you can fight a traffic ticket without a lawyer.
Everything You Should Know About Traffic Tickets in Washington, DC

The following are the most common .
Stop Sign Ticket – Not making a complete stop behind the stop line when nearing a stop sign gets you fined. In case the cross line is not marked, stop before entering the intersection to get a better view of traffic approaching from different directions.
Red Light Ticket  – Failure to make a complete stop at a circular red light will earn you this ticket. The red light has three components: one or more cameras, one or more triggers, and a computer. If you cannot come to a complete stop before turning, the camera will capture your vehicle's plate number and report you for a traffic offense.
Speeding Ticket – Driving above the set speed limit gets you a traffic ticket and the fine could depend on how much you went over the limit as well as what type of zone you committed the offense. These speed limits can be absolute, presumed, and basic.
Cell Phone Ticket – This ticket is issued when you are found using a cell phone or electronic entertainment device while driving. However, these ticket has some exceptions:
When contacting 911 during an emergency
Holding your cell phone to activate or deactivate the calling function
Using a hands-free device like Bluetooth, speakerphones, and wired headset to make calls when driving
How Do You Pay for Your Traffic Ticket in Washington, DC?
Chances are, if you are not a fighter or you think the ticket you received is pretty fair, you might go for simply paying the fine. You can pay for your ticket using the following ways:
In-Person
Bring your ticket and visit the Adjudication Services Office located at

Adjudication Services

955 L'Enfant Plaza, SW

Promenade Level – Suite P100

Washington, DC 20024

If paying with anything other than cash, you will be required to present a DMV-issued ID, military ID, passport, or a driver license.

Otherwise, you may pay using a check, money order, or any major credit card including MasterCard, Visa, AmEx, and Discover.

By Phone
Call (866) 893-5023
By Mail
Mail a check or money order, made payable to the "DC Treasurer" with the ticket number indicated on the memo line. Send it at least 2 weeks prior to the due date to address:

Adjudication Services

PO Box 2014

Washington, DC 20013

Online
Visit the page that corresponds to your ticket:
Remember that you can still fight a traffic ticket without a lawyer but with the help of DoNotPay. If it all seems too overwhelming, we are but a click away.
Learn How to Visit a Traffic School in Washington, DC?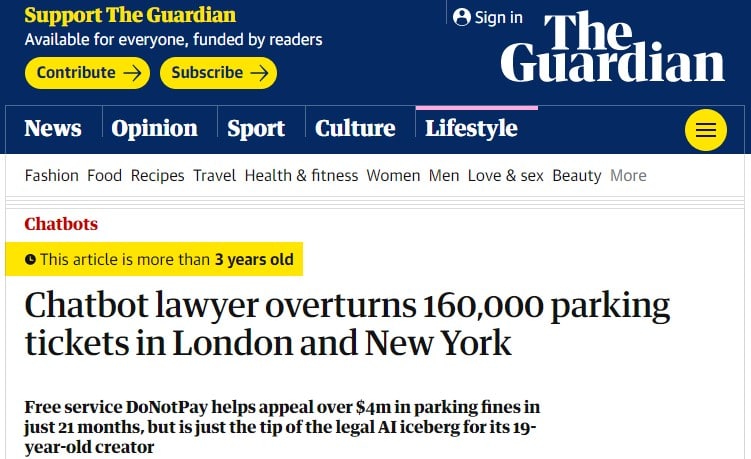 After booking a moving ticket, you need to enroll in a traffic school in DC. However, you must pay your ticket violation and get approval from the DC Department of Motor Vehicles hearing examiner before you join.
What Happens if You Ignore Your Traffic Ticket?
You might have thought of simply ignoring your ticket, with the hopes that the problem will go away on its own. It will not. Here are the possible consequences of ignoring your traffic ticket:
Suspension of your license
You can be arrested for a criminal misdemeanor
The court sends your debt to a collection agency
You are charged a late fee or higher fees
Right to a hearing is lost
What to Do When You Get a Traffic Ticket?
After receiving a traffic ticket, respond within 15 days by:
Paying the ticket
Fighting the ticket by requesting a mitigation hearing
Requesting for a contested hearing
Admitting the fault with an explanation
Taking an online driving course
How to Fight Your Traffic Ticket in Washington, DC, by Yourself?
To appeal your traffic ticket, request a hearing by calling 206-684-5600 on weekdays to talk to a representative. Alternatively, you can appeal by following the instructions on the back of your ticket and mail your request to the DC Department of Motor Vehicles.
Though you can contest the traffic ticket on your own, it is a hectic exercise that you won't like. Request a court hearing and be present at the time of your case hearing. You can avoid most inconveniences by engaging the DoNotPay traffic ticket.
Learn to Fight Your Traffic Ticket in DC Using DoNotPay
Still don't think we are good enough to help you win an appeal? Even Gizmodo can attest how we have successfully overturned more than 160,000 parking tickets and that was back in 2016! Ready to get topnotch legal help in contesting your ?
Here's how to get started:
Log-in to DoNotPay and go to the Ticket Disputes category. Select the correct product based on your traffic ticket.

 

Upload a photo of your citation.

 

Provide us with some details on why you believe the citation issued is a mistake.

 

Select whether or not you want the letter mailed to the traffic ticket issuer on your behalf! 
That's it! You'll receive an appeal letter that contains state vehicle codes to boost your case.

 
We can also help you with in handling:
What Other Solutions Can DoNotPay Offer?
Overturning unjust parking tickets is DoNotPay's bread and butter but that's not all you can expect from the app. You can use our robot lawyer's expertise to deal with:
Do you want to dispute your traffic ticket in DC and you don't know where to start?  and permit us to show you how to do it.