Contest Your City of Memphis Traffic Ticket Without a Lawyer
There's a lot to like about living in Tennessee. However, getting a  is not one of them. Go ahead and enjoy motoring around the seat of Shelby County. Just remember that if you are ever cited for a moving violation or parking infraction, you'll need to handle it without delay.
Depending on how you want to proceed, you can either pay the fine outright or plead not guilty. DoNotPay's expertise extends to traffic laws and policies across the country. We can help you in dealing with:
If you want to know how to easily challenge an unjust traffic ticket even without a lawyer, DoNotPay has the answer. Read on to learn more.
Types of Traffic Tickets in Memphis, TN

Every city in America has its own rules of the road. Violate them and you can be ticketed. Memphis is no different. In The River City, drivers can receive four kinds of : citations, summons, ordinance summons, and red light camera tickets.
Here's a brief rundown of each as provided by the City of Memphis website:
Citations for illegal parking are the most common. Memphis drivers who receive a parking citation are required by law to pay the fine or fines within 15 days of receipt. Otherwise, the errant driver must show up in court on the date noted at the bottom of the ticket. You may contest the ticket, but the burden of proof is on the driver who committed the parking violation. Vehicles that have been ticketed three or more times are subject to being impounded if the driver doesn't pay or attend a court hearing on time. Unpaid citations rack up late fees in a hurry, so it's in your best interest to pay the ticket or fight it right away.
Given for moving violations, a summons is handed to the violator by an officer and must be signed in his or her presence. Summons tickets require payment within 10 days or attendance in court on the scheduled date. Failure to keep the court date listed on the ticket will result in a default judgment which must be paid within 30 days. Drivers who fail to pay a default judgment on time face suspension of their driver's license.
An ordinance summons can be issued for reasons other than traffic and parking violations. These kinds of City of Memphis tickets include speeding in a school zone and require an in-person court appearance.
Red light camera tickets are another kind of ticket that requires immediate attention.
Typical Traffic Fines in Memphis
There are dozens upon dozens of reasons one may receive a  and each comes with a hefty fine. Here are a few examples along with assessed fines:
| | |
| --- | --- |
| Broken windshield | $47.75 |
| Cutting in and out of traffic | $57.75 |
| Disregarding a railroad signal | $62.75 |
| Disregarding a stop sign | $62.75 |
| Driving straight through a turn lane | $52.75 |
| Driving the wrong way on a one-way street | $62.75 |
| Failure to yield at a controlled intersection | $62.75 |
| Failure to yield right of way | $62.75 |
| Failure to yield to an emergency vehicle | $82.75 |
| Following too closely | $62.75 |
| Improper right or left turn | $62.75 |
| Improper U-turn | $52.75 |
| Inattentive driving | $62.75 |
| Passing on the wrong side of the street | $57.75 |
| Straddling traffic lanes | $57.75 |
Violations That Require a Court Appearance
As mentioned above, speeding through a school zone is an infraction that comes with a mandatory court appearance. It's not the only one, however. Drivers are also required to appear in traffic court for the following:
Driving under the influence
Driving without a license
Failure to report an accident
Going more than 26 mph over the speed limit
Passing a stopped school bus
Reckless driving
Violation of Tennessee vehicle registration law
What to Do if You Get a Traffic Ticket in Memphis
If you know for a fact that you deserved the ticket, go ahead and pay it. You can pay online or you can send a check or money order by mail to:
Memphis City Court Clerk - Traffic Violations Bureau
201 Poplar Avenue Lower Level 80
Memphis, TN 38103
Call (901) 636-3400 for office hours and driving directions
If you believe you were ticketed in error, you have the right to plead not guilty. According to DMV, you can plead not guilty by email, snail mail, or in person, as long as you make your plea on or before the court date listed on the ticket.
In-person pleas can be made at the Poplar Street courthouse or at the following:
Bartlett City Court
3730 Appling Road, Bartlett, TN 38133

Phone: (901) 385-5580

Collierville Municipal Court
101 Walnut Street, Collierville, TN 38017

Phone: (901) 471-2152

Millington City Courthouse
Judge Charles W. Pruitt Justice Center

7950 Memphis Avenue, Suite 2, Millington, TN 38053.

Phone: (901) 873-5850

Germantown City Hall
1930 S. Germantown Road, Germantown, TN 38138

Phone: (901) 757-7212
Using DoNotPay Is an Easier Way to Contest a City of Memphis Traffic Ticket
DoNotPay is well experienced in contesting traffic tickets, and we can help you in Memphis as easily as we've done in other areas. Even Gizmodo was amazed at how we were able to overturn more than 160,000 parking tickets in New York and London alone. Only proves that our service is effective and guarantees the best possible outcome.
DoNotPay provides an easy way to fight a traffic ticket on your own. Here's how to get started:
Log-in to DoNotPay and go to the Ticket Disputes category. Select the correct product based on your traffic ticket.

 

Upload a photo of your citation.

 

Provide us with some details on why you believe the citation issued is a mistake.

 

Select whether or not you want the letter mailed to the traffic ticket issuer on your behalf! 
That's it! You'll receive an appeal letter that contains state vehicle codes to boost your case.

 
What Else Can DoNotPay Do?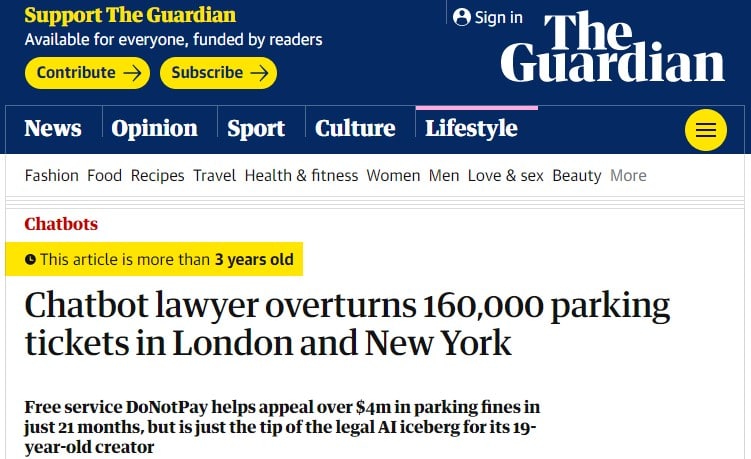 DoNotPay was originally created to help overturn wrongful parking tickets. Through the years, however, it has grown to a limitless collection of dependable services that are quick and pocket-friendly. Check out the other solutions you can enjoy when you download the app:
Never have you seen an app that can help with pretty much anything. If there is anything else we can help you with today,  and get access to all the legal solutions that you need without breaking your bank.