Fight City of Houston Traffic Tickets Without a Lawyer and Win
Houston is a beautiful hustling and bustling suburban city in Texas with a not-so-little population of more than 2.3 million residents. The area has consistently been one of the fastest-growing suburbs in America in recent years and it shows no sign of slowing down any time soon.
Along with a city this size comes congested roadways that can be quite frustrating and rush hours that can be a total nightmare. Anyone living in a suburban area has experienced it and often dreads it when there are seemingly too many cars and not enough roads for everyone. Before you know it, you are a recipient of a City of Houston traffic ticket.
There are a variety of reasons why people get traffic tickets, and many people feel that they were wrongly given their traffic tickets. You want to protest the ticket, however, the time and effort along with the fees of getting a lawyer may discourage you.
Simply paying the fine has its unfavorable consequences too and could cost you even more money in the long run. DoNotPay offers an easier way to contest a traffic ticket without a lawyer so you automatically save money.
Types of Traffic Tickets in Houston 

The city of Houston can give out a variety of City of Houston traffic tickets depending on what your violation is. There are two main categories of violations that tickets fall under in the city of Houston which are parking tickets and moving violations/traffic citations. The ticket fees range anywhere from $275 to $550+ depending on the ticket you reserve and the severity of your offense. Any ticket that is a moving violation that resulted in an accident is already a minimum ticket of at least $309.
Parking violations are fairly self-explanatory and they are tickets that you get when you park somewhere you are not supposed to park and a city worker comes by to ticket you. You might have parked long-term in a fire lane or somewhere that is not a valid parking spot. You may have parked and blocked part of a street where you are not legally allowed to park. You will be required to pay both the parking ticket fine and you will also have to cover any costs of having your vehicles towed and/or impounded.
Moving violations/traffic stations can cover different areas of traffic disobedience including the following:
Speeding in a work zone with workers present/school zone
Changing lanes
Driving at night without headlights
Failure to establish financial responsibility
Failure to obey traffic control devices
HOV lane violations
Driving with an invalid/revoked license or completely without a license
No registration receipt for a commercial truck/trailer
Running a red light/stop sign
Seatbelt violations (different fines for different ages - more expensive fines for not making children wear seatbelts)
If you were issued a Houston traffic ticket that you believe you don't deserve, there are ways to challenge it rather than conceding and blindly paying.
How Do I Dispute/Appeal My Traffic Ticket in Houston?
If you are residing in Houston and you feel that you were wrongly given a traffic ticket, you can challenge the decision to ticket you. You will have to oppose the ticket and provide evidence as to why you did not commit the traffic infraction that you are being accused of committing. To do this, you will have to go through the following steps to challenge a traffic ticket that you don't want to pay:
Fill out a "Plea of Not Guilty" Form to be given the chance of appealing.
Send the form to the right location. You will have to either bring your plea form to one of the Houston office locations or send them via mail at:
City of Houston Municipal Courts
PO Box 4996 Houston, TX 77210-4996
Choose an appropriate court date. Pick a court date that is on or before your initial arrangement date to help you avoid having a warrant issued for failure to resolve your court business.
Wait for the confirmation via mail: Once your request for your court date is received and processed, you will receive a notice in the mail for a new court date, time, and location. You will need to appear at that time and location to resolve your ticket dispute.
Call if you have any questions. If you have more questions about your court date and case, please feel free to call for assistance during business hours at (713) 837-0311.
If you already have your hands full, the simple process of applying for an appeal could be annoying and time-consuming. Luckily, there's DoNotPay. The robot lawyer will provide a simpler and quicker way of getting your traffic ticket dismissed.
DoNotPay Can Help in Contesting Your City of Houston Traffic Ticket in 120 Seconds
DoNotPay has an easier and much more convenient way to dispute a traffic ticket. We have helped resolve over 200,000 tickets to date, and we continue to look to help more customers resolve their traffic ticket issues daily.
Still in doubt? News magazines like Money and Business Insider even reported how we helped save more than $4 million worth of fines for successfully overturning unjust traffic tickets. Yours could be the next.
Follow these 5 simple steps to be on your way to quickly disputing your Houson traffic ticket:
Log-in to DoNotPay and go to the Ticket Disputes category. Select the correct product based on your traffic ticket.

 

Upload a photo of your citation.

 

Provide us with some details on why you believe the citation issued is a mistake.

 

Select whether or not you want the letter mailed to the traffic ticket issuer on your behalf. 
That's it. You'll receive an appeal letter that contains state vehicle codes to boost your case.

 
Once you complete these steps, you will get an appeal letter that will allow you to boost your case through our simple-to-use AI support tools. You can send the letter to the local court and get your ticket dispute started, or we can do it for you. It's all up to you. You choose it and we do it.
Do I Need to Hire a Professional/Lawyer to Void My Parking Ticket?
The short answer is no. A lawyer will cost between $100 and $1000 when you can easily contest a minor offense like a parking or traffic ticket in the city of Houston by simply signing up for DoNotPay and having us draft and send a letter to the court on your behalf. Avoid the unnecessary fees and just use DoNotPay to fight your traffic ticket without a lawyer.
What Else Can DoNotPay Help Me Do?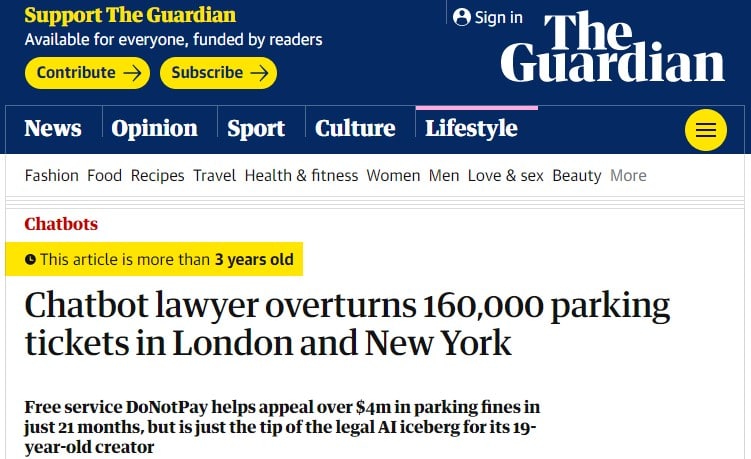 Aside from City of Houston traffic tickets, we can also assist you with the following inquiries:
DoNotPay can also help you with a variety of related services. Get instant access to top-of-the-line assistance with:
These are just some of the ways that DoNotPay can help you save both time and money daily. No matter what issues you may have related to driving or being on the road, we have you covered. Sign up with DoNotPay to enjoy the convenience of having a robot lawyer at your beck and call.