Banks Without Overdraft Fees and How to Get Your Fees Waived with DoNotPay
Any time you open a checking account, the bank will give you a fee schedule. This fee schedule will list the types and amounts of fees, which range from ATM fees, overdraft fees, transfer fees, and more. If you are searching for , you are probably well aware that a bank's overdraft fees can wreak havoc on your checking account if you have a moment of financial instability. Sometimes, things happen that cause you to overdraft your account, and you may get charged with a succession of overdraft fees. Fortunately, DoNotPay has a solution to fight bank fees and keep your hard-earned money in your account.
What is an Overdraft Fee?
An overdraft fee is a type of fee that banks impose when an authorized payment hits your account but you do not have enough funds.
When do Banks Charge Overdraft Fees?
Banks may charge these fees for bank card purchases that you run as either:
debit or credit
ATM withdrawals
checks
or automatic/ACH payments
Suppose your purchases/payments cost more than the funds you have available. In that case, you have to deposit enough to cover these charges, but you will also need to deposit enough to cover extra fees to bring your account balance out of the negative. There are some banks that charge an overdraft fee for every single item that is paid, which will add up very quickly.
Overdraft Fees vs Insufficient Funds
The definition of overdraft fees and insufficient fund fees varies from one bank to another. Your bank may use different terminology and call them insufficient fund fees. On the other hand, some banks have both types of fees. For example, one fee may be applied for charges that are paid out, while the other charge is applied for items that are returned unpaid. It is always best to verify a bank's fee schedule and overdraft/insufficient fund policy.
How Much are Overdraft Fees
Overdraft fees vary from one bank to another, but you can expect to pay about $35 for each charge on average. Here is a sampling of fees:
Bank of America
Reduction of fees from $35 to $10 in May 2022
Chase Bank
$34 for the first item that overdraws your account by more than $50 (max three fees per day)
Citizens Bank
$37 per item (max five fees per day)

$30 sustained overdraft fee charged after the 5th, 8th, and 11th days of having an overdrawn account

Fifth Third
$37 per item
TD Bank
$35 per item that overdraws your balance by more than $50
Wells Fargo
$35 per item (max three fees per business day)
Do All Banks Charge Overdraft Fees?
Although it is a common practice for banks to charge overdraft fees, there are some banks that do not charge overdraft fees. Some banks are eliminating overdraft fees altogether, while some only exclude them from certain types of checking accounts. Other banks may not charge an overdraft fee if you cover the overdrafts and bring your account current within a specified number of days.
How to Find Banks Without Overdraft Fees
Read through a bank's fee schedule. You can usually find these online or request them directly from the bank.
Some include:

USAA Bank
Chime
Capital One
Ally

When you look into a bank without overdraft fees, be sure to check the requirements. Sometimes you must have a regular direct deposit or cover the overdrafts within a certain amount of time to avoid the fee. Do your research!
DoNotPay Will Fight Overdraft Fees For You
If you are struggling with overdraft fees at your current bank, DoNotPay has a solution. We understand that occasionally, life happens, and financial issues cannot be avoided, resulting in overdrafts. We don't believe that banks should profit off of your misfortune and take your hard-earned money through arbitrary fees. If you need help fighting unfair fees, DoNotPay is ready to help.
How to Get Overdraft Fees Waived Quickly with DoNotPay:
1. Open the DoNotPay Fight Bank Fees product.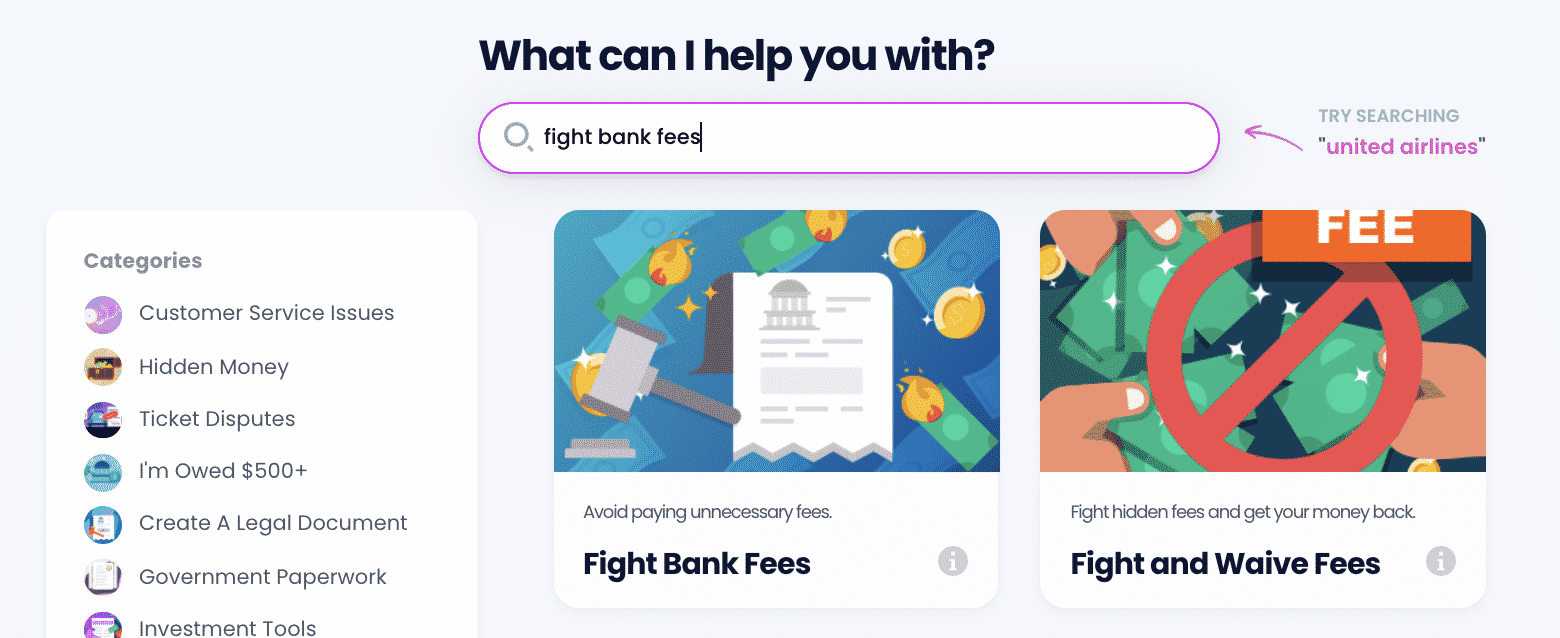 2. Enter the name of your bank.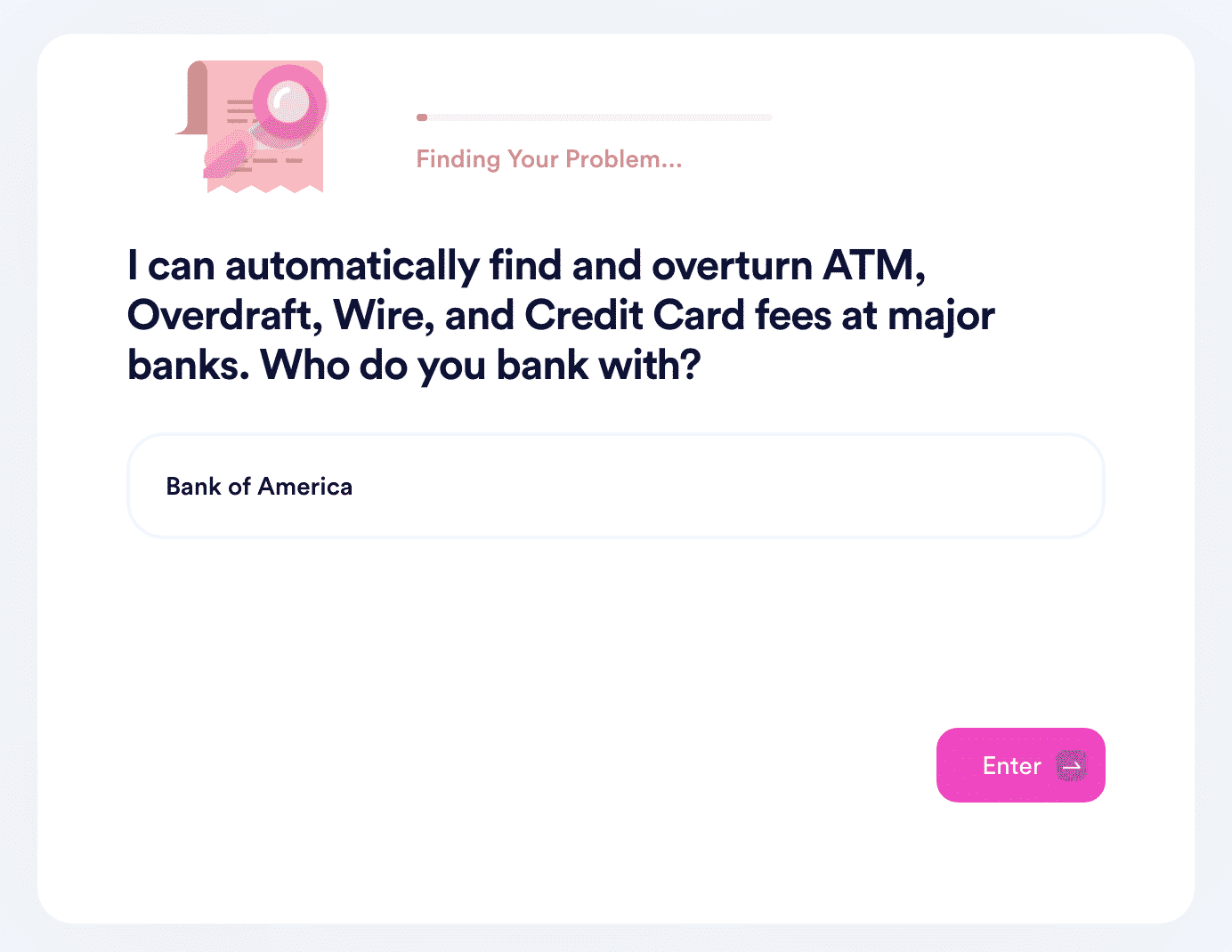 3. Verify the last 4 digits of your bank account.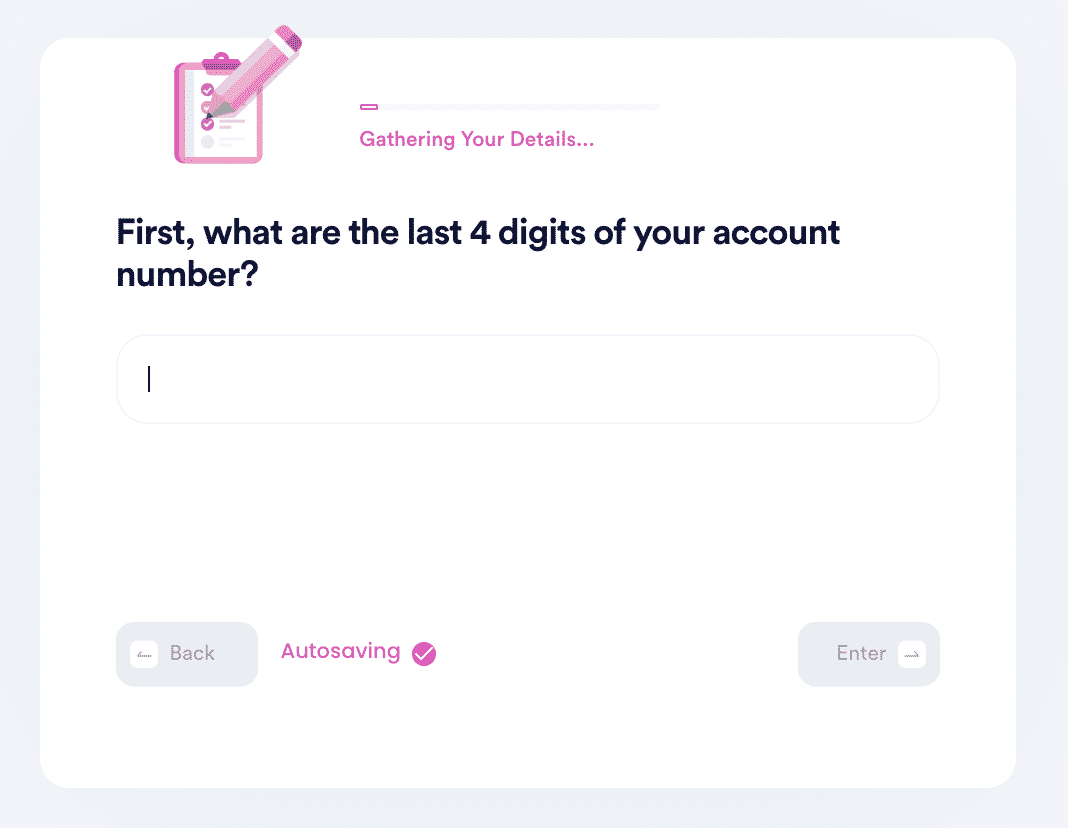 4. Choose which fees you want to waive, including overdraft, ATM, and transaction fees.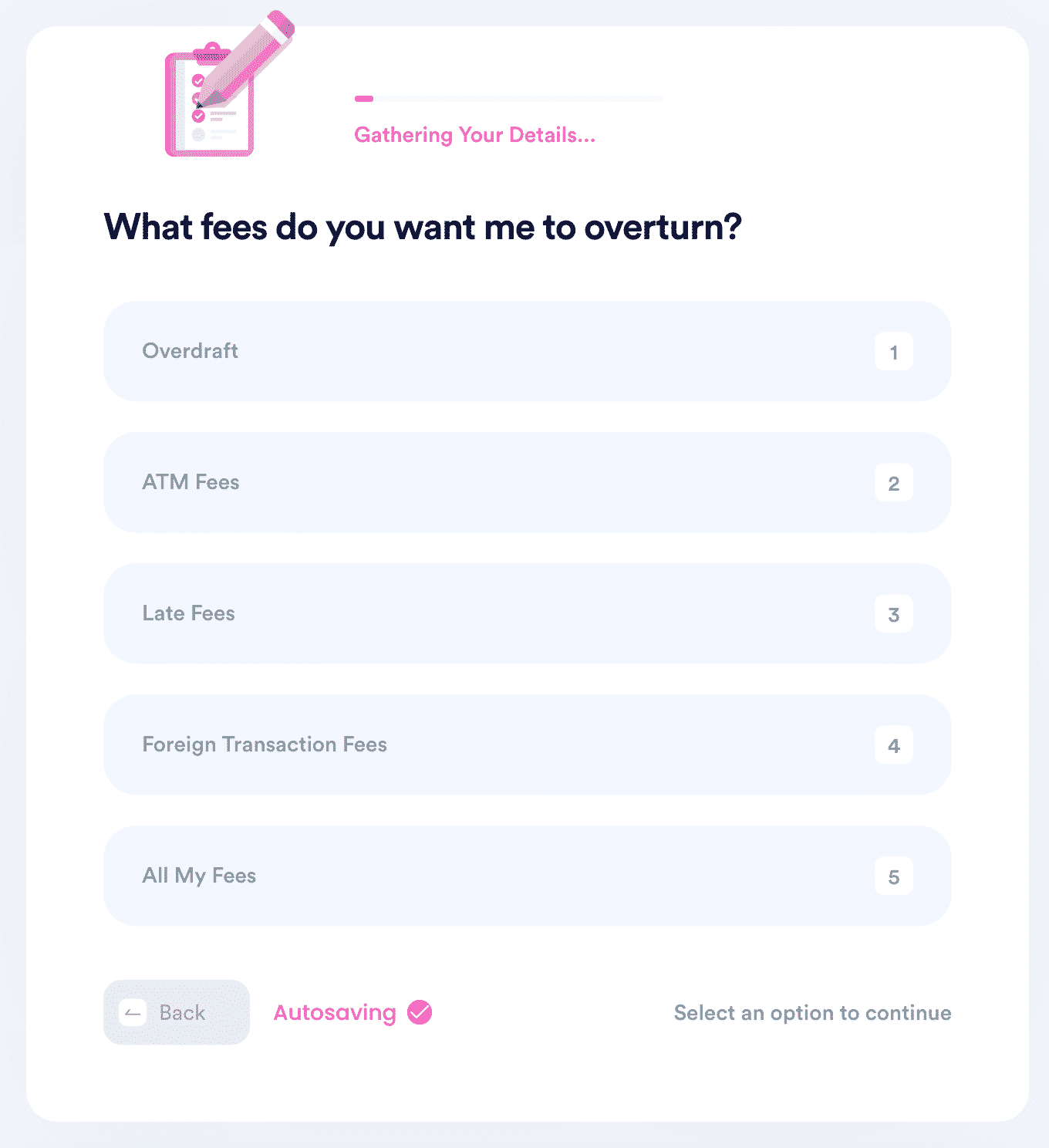 The Benefit of Using DoNotPay to Fight Bank Fees
Not everyone starts out at , but DoNotPay has a successful history of fighting bank fees. We are able to help you navigate maintenance charges, ATM fees, PayPal transfer fees, weekend overdraft fees, and more.
How Else Can DoNotPay Help You Save Money?
Not only does DoNotPay help you save money with unfair bank fees, but we can also help you save money in other ways, including:
No matter what concern you have, DoNotPay can save time and stress!