Challenge Austin, Texas Traffic Tickets Without a Lawyer and Win
Getting a traffic ticket can be difficult to deal with. Whether you choose to pay the ticket or contest the offense, handling  will require you to follow specific steps to successfully take care of any issues. If you fail to follow the required steps or miss a court date when contesting a traffic ticket, you may be hit with additional fines and other consequences.
It doesn't matter if you want to pay your ticket or you want to plead not guilty. With DoNotPay, you can follow a few easy steps to take care of any traffic ticket that has been issued to you.
Types of Traffic Tickets in Austin, Texas

There are two main types of  when it comes to traffic violations: traffic tickets and parking tickets. A traffic ticket is issued for moving violations such as texting while driving and can be considered a criminal offense in some cases. Paying or contesting this type of ticket will be handled through the Austin Municipal Court.
A parking ticket in Austin, Texas is not considered a criminal offense but rather a civil violation. Parking tickets are both paid and contested differently than traffic tickets and are not typically handled through the municipal court like tickets issued for traffic violations.
How to Contest a Traffic Ticket in Austin, Texas
When you want to contest your ticket in Austin, Texas, you will need to follow these steps to get your court hearing, whether you want to appear in person or on video conference.
Fill Out a Hearing Request Form – The Municipal Court has an online form you can fill out to request your court hearing. You will need to provide your personal information, ticket information, and any evidence that you can provide to help you win your case, such as photos or videos of the incident.
Contest Your Ticket in Person – You also have the option to take care of your ticket in person. At the court, you can schedule a court date, utilize walk-in mitigation services, and appear for your hearing to contest your ticket.
Do I Need a Lawyer to Contest a Traffic Ticket in Austin?
In general, a lawyer is not necessary to contest a traffic ticket. The reason that people often represent themselves in these cases is that if a person is found guilty and must pay the fine, it is much less than the cost of a lawyer to help you contest the ticket.
However, if you are facing multiple traffic ticket offenses or have a more serious offense that could impact your driver's license or CDL, a lawyer may be beneficial to help reduce fines and protect your ability to drive shortly.
How to Pay Your Austin, Texas Traffic Tickets
Those who choose to pay a traffic ticket in Austin have multiple payment methods available.
By Phone
Call 512-974-4640 and follow the voice prompt. Make sure to have your ticket ready to provide any information requested.
Online
Visit the court's case portal and follow the instructions to make your payment.
In-Person
You can pay for your ticket at one of two locations in Austin:

Main Location: 6800 Burleson Road, Building 310, Suite 175
Jaime Padron North Substation: 12425 Lamplight Village Ave
If you think you need a lawyer to fight a traffic ticket, hold off paying for now. DoNotPay can show you how easy it is to appeal without a lawyer.
Contest Tickets in Austin Quickly With DoNotPay
Contesting a ticket is important to those who feel the ticket was unfairly issued. With DoNotPay, you can get your chance to contest the ticket and win your case.
According to Money, DoNotPay has successfully contested 160,000 parking tickets in different cities and states around the country and counting. Are you ready to contest your ticket with DoNotPay?
Here's how to get started:
Log-in to DoNotPay and go to the Ticket Disputes category. Select the correct product based on your traffic ticket.

 

Upload a photo of your citation.

 

Provide us with some details on why you believe the citation issued is a mistake.

 

Select whether or not you want the letter mailed to the traffic ticket issuer on your behalf! 
That's it! You'll receive an appeal letter that contains state vehicle codes to boost your case.

 
It's that simple! Look out for your traffic ticket issuer's response to discover whether you won.
Why Use DoNotPay to Fight Traffic Tickets
When you use DoNotPay, you will get the responses you are looking for every time. DoNotPay is
Fast. Quickly get started by clicking on a button. What could be faster than that?
Easy. Just a few moments of your time giving DoNotPay some information.
Successful. DoNotPay always gets things done right.
What Other Tasks Can DoNotPay Help You Complete?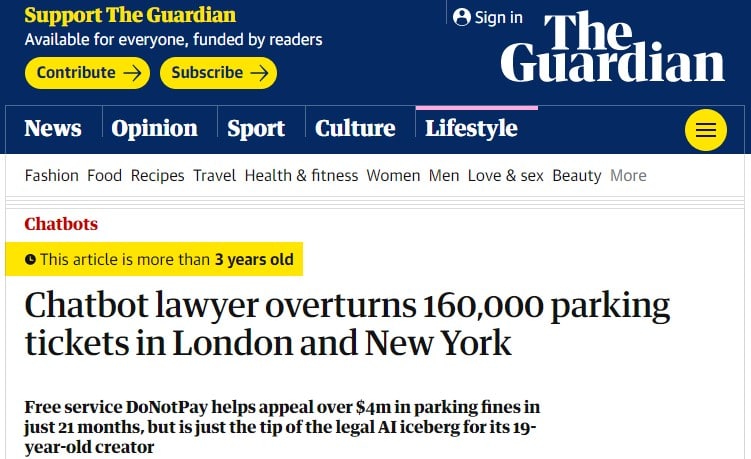 If your tasks are piling up, it may be time to let DoNotPay help you out. Aside from Austin, Texas traffic tickets, we can also assist you with the following inquiries:
Contesting traffic tickets is only a drop in the bucket of our services. Here are just a few more examples of how we can advocate for you:
These tasks and many more can be made easy with the help of DoNotPay. and discover the different ways you can take advantage of having a robot lawyer available 24 hours a day, days a week.