Get the Lowdown on Social Security FOIA Requests

The United States Social Security Administration (SSA) is an agency of the U.S. federal government that provides Social Security benefits, such as disability, retirement, and survivor benefits. This article will give you the ins and outs of filing Social Security FOIA requests and help you along the way.
What You Should Know Before Filing SSA FOIA Requests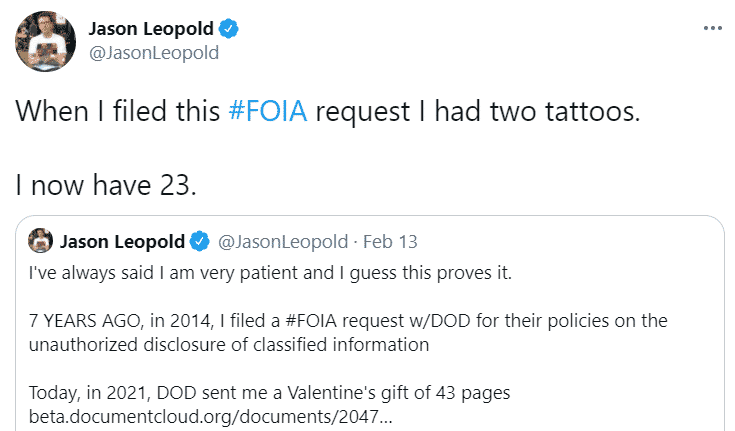 According to the Freedom of Information Act (FOIA), the public should have access to federal agencies' records and documents, which is supposed to promote transparency. Certain records, such as trade secrets, internal personnel practices, or attorney-client communication, are not available to the general public. These records are considered FOIA exemptions.
You should know that the records you want could already be public. This is why the SSA urges people to check whether they're seeking public information materials before they submit a FOIA request.
Here's what you can access on the SSA website:
You can also visit the SSA reading room and the Open Government portal to browse through the SSA database.
How To Submit a Social Security FOIA Request on Your Own

The Social Security Administration accepts different methods of FOIA request submission:
| | |
| --- | --- |
| Can I Submit a FOIA Request Via | Yes/No |
| DoNotPay | Yes |
| Phone | No |
| Online | Yes |
| Email | Yes |
| Fax | Yes |
| Mail | Yes |
| In Person | Yes |
File Your SSA FOIA Request Online
You can make your FOIA request for SSA records on the FOIAonline website in the following way:
Click on

Create Request

Hit

Begin

Enter

Social Security Administration

Type in your contact information

Fill in the

FOIA request form

Upload the required documents if you're looking for

records on yourself

State the amount of money you would pay

Follow the prompts and click on

Submit Request
File Your SSA FOIA Request via Email
To file a FOIA request via email, send it to the agency's FOIA public liaison at FOIA.Public.Liaison@ssa.gov.
File Your SSA FOIA Request via Fax
If you prefer faxing your request, you should send it to 410-966-4304.
File Your SSA FOIA Request via Mail
In case you want to submit your FOIA request via mail, send your request letter to one of these two addresses:
Address One
Address Two

Social Security Administration

Office of Privacy and Disclosure

G-401 WHR

6401 Security Boulevard

Baltimore, Maryland 21235

Social Security Administration

OEIO FOIA Workgroup

6100 Wabash Ave.

P.O. Box 33022

Baltimore, Maryland 21290-3022
File Your SSA FOIA Request in Person
If you need to access your own SSA file, you can go to your local Social Security office. This office has jurisdiction over the records needed to process your request. You can find your SSA office on the Locator web page.
Use DoNotPay To File a Social Security Administration FOIA Request

DoNotPay can fast-track any of your FOIA requests. Our app will be your assistant and take care of everything while you click a few times and relax.
Here's how to submit a FOIA request with our help:
Open DoNotPay in a

web browser

Navigate to our

FOIA

feature

Type in

Social Security Administration

Indicate whether you want to apply for a fee waiver or

expedited processing
What happens next is we use your info to generate a FOIA request letter and send it to SSA as soon as possible.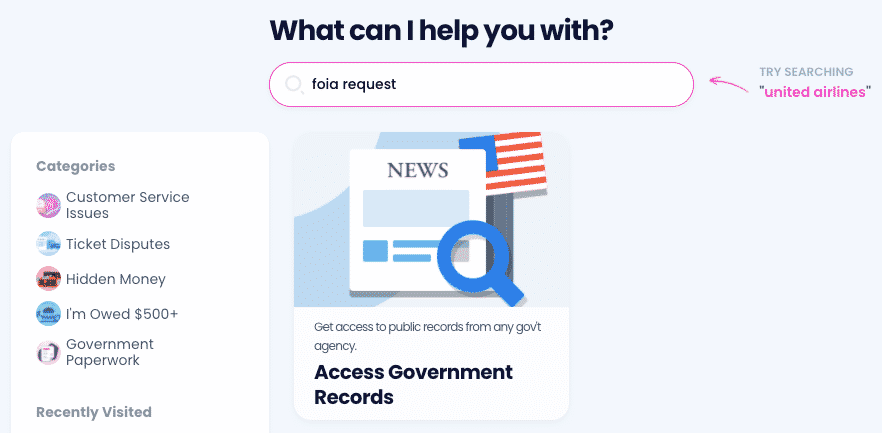 If you have any questions about the FOIA process, you can turn to our learning center, check out our numerous articles, and gain insight into: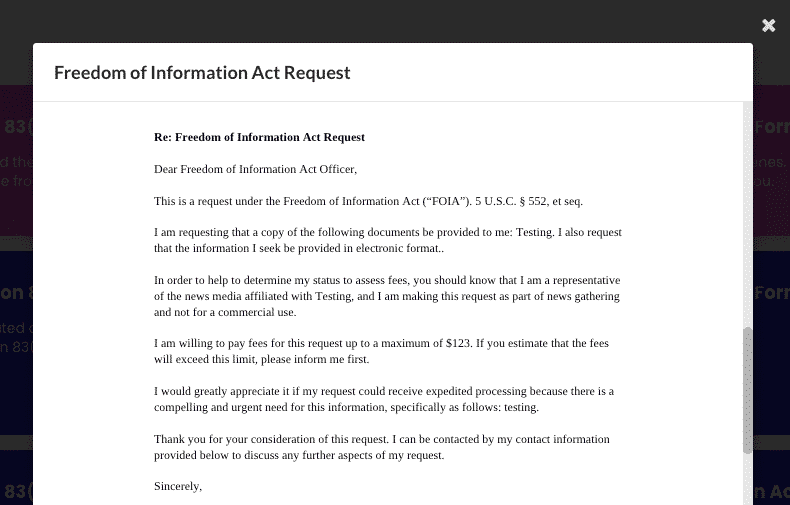 The FOIA Process at the SSA
Once you submit your FOIA request with the SSA, the agency typically takes 20 days to process it. If your request is more demanding, the processing may last longer.
Requests can fall under one of these categories:
Normal—The receiving office has all the info

Longer—Additional info is required from a different office

Longest—The request is for a high number of records, and additional info is necessary
The SSA will expedite your request if there is a threat to a person's life or safety or another type of urgency. You can expect a response in ten days, notifying you whether the agency accepted your request for expedited processing.
In case the SSA cannot disclose the records to you, it will send you a denial letter explaining the reasons behind the rejection. If this happens to you, you may:
Contact the FOIA Public Liaison via the contact methods below and try to come to an agreement:

Reach out to the Office of Government Information Services (OGIS) at the National Archives and Records Administration by sending an email to

ogis@nara.gov

and ask for mediation services

File a

FOIA appeal
Admin Issues Giving You a Headache? Resolve Them With DoNotPay!
Scheduling a DMV appointment, applying for clinical trials, requesting refunds from companies, and getting in touch with your loved ones in prison are all difficult and time-consuming tasks. You have to take many steps before you can get any of these over with, and that's why our robot lawyer app is here to help.
No matter if you need assistance with appealing parking tickets, signing up for free trials, canceling various subscription services, or maybe preparing for government tests, DoNotPay will provide you with easy solutions.
Having Financial Struggles? Rely on the World's First Robot Lawyer
Many Americans struggle to make their ends meet at the end of each month. With that in mind, we've created plenty of features that will save you both time and money in the most efficient way. 
Using our AI-driven app, you can get help with bills, get refunds from airlines, find unclaimed money in any state, or earn off annoying robocalls or stalkers and harassers. If you want to fight for your right, DoNotPay will also assist you in suing any person or company in small claims court.
No matter the admin task at hand, our robot lawyer will provide swift and effective assistance.