Request a Synchrony Credit Limit Increase in 6 Simple Steps
If you have a credit card through , raising your credit limit is a great way to increase your available finances and improve your credit score at the same time. When you increase your Synchrony card's credit limit, you have more funds available for larger purchases from selected vendors.
Higher credit availability also improves your credit score and makes you more attractive to other creditors. If you are considering raising your credit limit with Synchrony Bank, DoNotPay can help.
What Is a Credit Limit, and How Does It Work?
Your credit limit is the amount approved for you to spend on your credit card. If you go over the credit limit on a credit card purchase, your payment will likely be declined, and you could be charged a fee. It is therefore important to know your credit limit for any credit cards you use. Banks and credit card companies each offer unique terms for credit limits, interest rates, and fees. For instance, Capital One credit cards offer different rates and limits than American Express or Discover cards.
In addition, each credit card company offers a variety of cards with different limitations and benefits. Credit One, for example, provides credit cards with cash-back rewards on specific items, travel expenses, and more. Some of their cards have an annual fee, while others have no fees and include a 0% introductory APR. Synchrony Bank is unique in that it does not offer direct financing. Instead, Synchrony partners with vendors to offer to finance for their particular brands, products, and services. Some of Synchrony's most popular customers include Amazon, Apple, and Wayfair.
While requesting a credit limit increase for your retail card through Synchrony may seem complicated, DoNotPay is here to help.
About Synchrony Bank
is a financing company that specializes in retail credit cards, medical CareCredit, and financing programs for specific products and services. It differs from more traditional banks like Bank of America, Chase, and Wells Fargo in that it provides credit for specific retailers and expenses. For example, you can obtain an Amazon credit card through Synchrony Bank that can only be used on Amazon's website. Similarly, Synchrony's CareCredit product can only be used for particular medical expenses through approved health care providers.
Factors Synchrony Considers When Deciding on a Credit Limit Increase
When you request a credit limit increase through Synchrony Bank, they will take the following into account:
Age of your account
Credit limit increased and decreased in recent months
Current income
Employment status
Housing expenses
Credit score
Payment history
Card usage frequency
Number of recent credit inquiries
If you are currently in poor financial health or between jobs, it may be a good idea to wait. Since an inquiry can negatively affect your credit, it is wise to hold off until you are in good financial condition. Good times to apply for a limit increase include when you get a raise, when you get a new job, or when your credit report is in very good standing. When you're ready to apply, follow the instructions outlined in the next sections to request a credit limit increase for your Synchrony card.
DIY Instructions to Request a Synchrony Credit Limit Increase
If you currently have a Synchrony account through a vendor or CareCredit, submit your request as follows:
Log into your Synchrony account for the correct vendor.
Select "Credit Limit Increase" from the Services menu.
Provide your annual net income after taxes.
Synchrony will advise immediately if your request has been approved.
If your request is denied or Synchrony needs more information, they will send a letter within 7-10 business days to advise of the reasons for your denial or request additional documentation.
While this can seem like a lot of work for a simple request, don't worry. DoNotPay can help.
Let DoNotPay Assist With Your Synchrony Credit Limit Request
Submitting a request for a higher credit limit can be a confusing and time-consuming process. Finding the right information, submitting documentation, and waiting on hold with Synchrony representatives can be a real hassle.
1. Go to the Credit Limit Increase product on DoNotPay.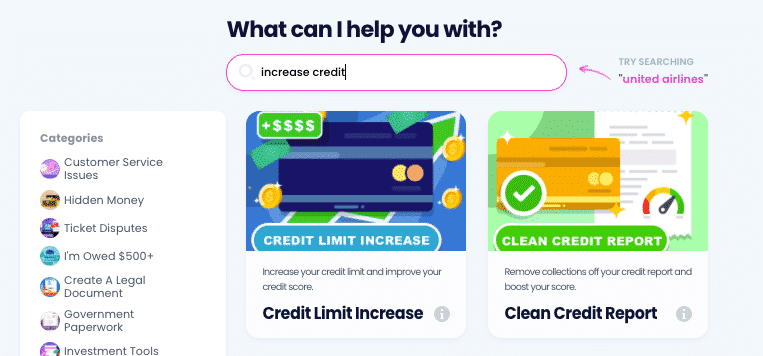 2. Select the type of card and provider.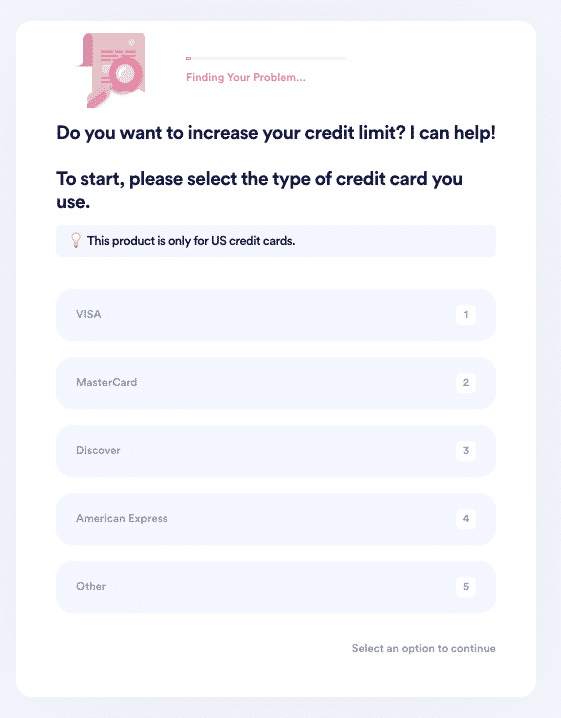 3. Enter your card details, including the account number, start date, existing credit limit, desired credit limit, and account payment history.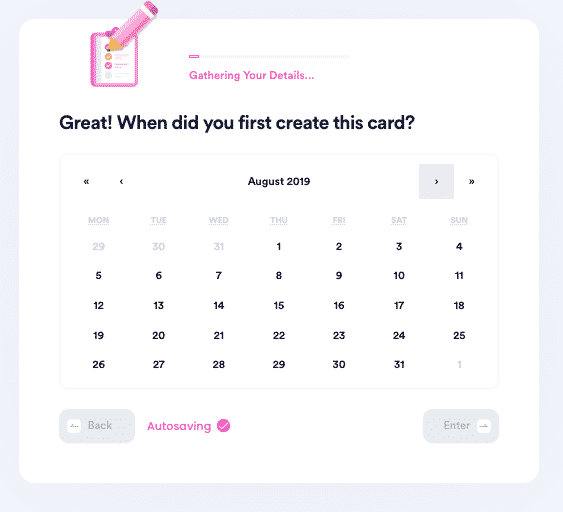 4. Provide your current income and expenses, and explain why you want a credit limit increase.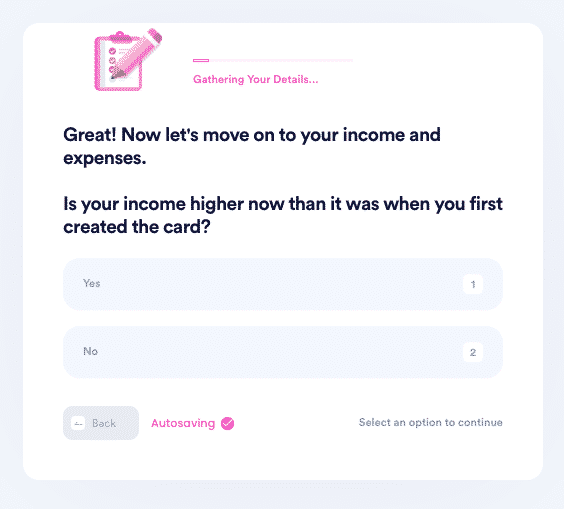 5. Advise whether you prefer to allow hard inquiries on your credit report, upload a copy of your ID, and provide your e-signature.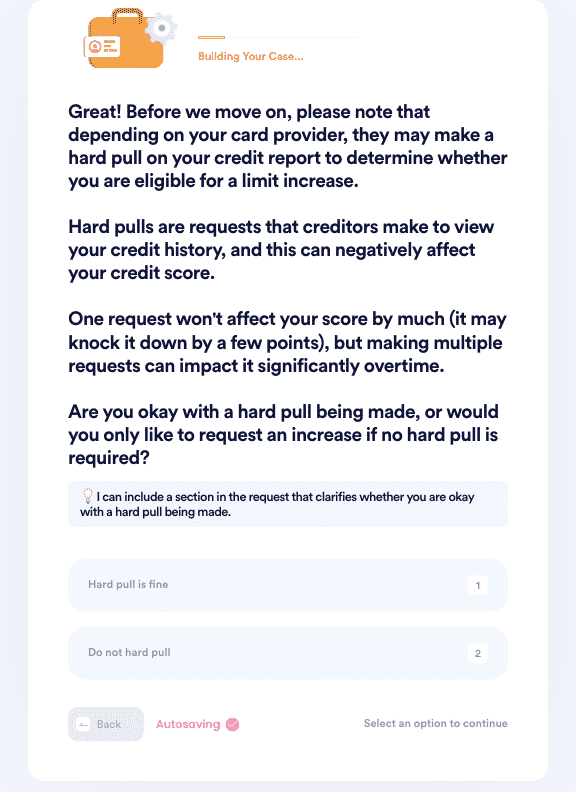 6. Submit your request.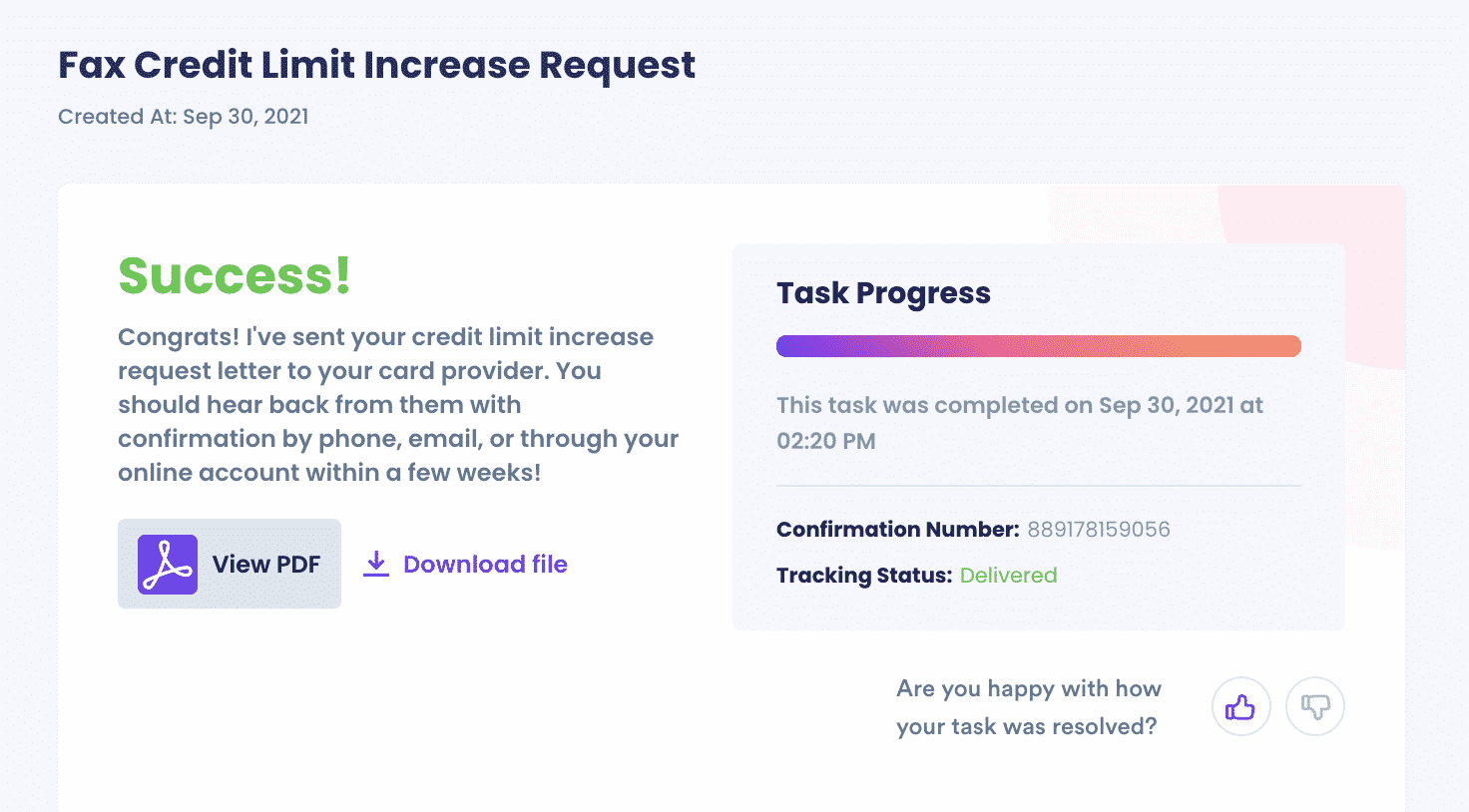 DoNotPay will send a letter to Synchrony to request a higher credit limit on your behalf. Synchrony should contact you within a few weeks with a decision or a request for additional information.
Why Choose DoNotPay to Help With Your Credit Limit Request
With DoNotPay, you gain the following advantages:
| | |
| --- | --- |
| Fast | Avoid long phone calls and complex forms. |
| Easy | We complete forms, write letters, compile documents, and track your claim's progress, so you don't have to. |
| Successful | You can rest easy in the knowledge that DoNotPay will prepare the best case to support your request. |
DoNotPay Works With Most Companies and Financial Institutions
DoNotPay doesn't just handle credit limit increases for your Synchrony card. We can request a credit limit increase for any of your credit cards or other financing tools. We work to simplify complicated processes, from financing applications to charge disputes, so you can make better use of your time. Our extensive portfolio of services also includes: