Steps to Requesting a Regions Credit Increase With DoNotPay
If you are stuck with a low credit limit, your buying power can be limited. Many major purchases might seem out of reach or even completely unattainable. However, this situation can often be improved simply by requesting a credit limit increase through your card company.
A Regions credit limit increase can grant you the buying power you deserve and might even improve your credit score in the process. While it is possible to request and receive a Regions credit limit increase on your own, DoNotPay offers you a fast, simple, successful way for getting the higher credit limit that you want.
About Regions Bank
Regions Bank is a popular financial institution that offers personal, small business, and commercial solutions. With options for wealth management and an extensive support system in place for customers, it's no surprise that Regions offers several credit card options. Here are a few available Regions credit cards:
The Explore Visa Credit Card
Life Visa Credit Card
Cash Rewards Visa Credit Card
Premium Visa Signature Credit Card
Prestige Visa Signature Credit Card
How Does a Regions Credit Increase Work?
While every financial institution handles the process of credit limit increases differently, generally speaking, an increased credit limit is granted when you use your credit card responsibly. To determine your eligibility for a credit limit increase, Regions might look at the following factors:
On-time payment history
Credit score
Current income
Housing costs
Card utilization
Things to Consider Before Asking for a Regions Credit Limit Increase
Before you request a Regions credit limit increase, consider whether there's anything in your financial history that might affect your chances of getting the increase you want. If you just started a new job or have several hard inquiries on your credit report, you might consider waiting a while before requesting the increase.
However, if your financial health is good to go, the steps below will help you ask for the increase you want.
How to Request a Regions Credit Increase on Your Own
If you are a current Regions bank credit card holder, here's how you can request an increase to your credit limit:
1. Contact Regions Bank Customer Service
You can reach out to Regions Bank customer service by calling 1-800-734-4667. You might first access the automated line, but ask to talk to a live person if you want to speak to a representative. You will need to verify your account information and possibly other personal details before proceeding to the next step.
2. Ask For a Credit Limit Increase
Once you have verified all your details with the Regions representative, you can ask for your credit limit increase. The representative might ask you additional questions about your financial history before pulling a copy of your credit report. You will likely have to give the representative express permission to pull your credit report.
3. Wait for Approval
Once the credit limit increase request is formally noted, you will have to wait for approval. It might be an instant approval, but you could also have to wait for a few hours or even a few days before you get a response. Additionally, you could have to send Regions bank more information before your request is approved, such as proof of income.
If this seems like entirely too much hassle, you have other options. DoNotPay is the fast, easy, successful solution for getting you a Regions credit limit increase without stress or frustration.
Use DoNotPay to Increase Your Regions Credit Limit
If you want to request higher credit limits but don't know where to start, DoNotPay has you covered in 6 easy steps:
1. Go to the Credit Limit Increase product on DoNotPay.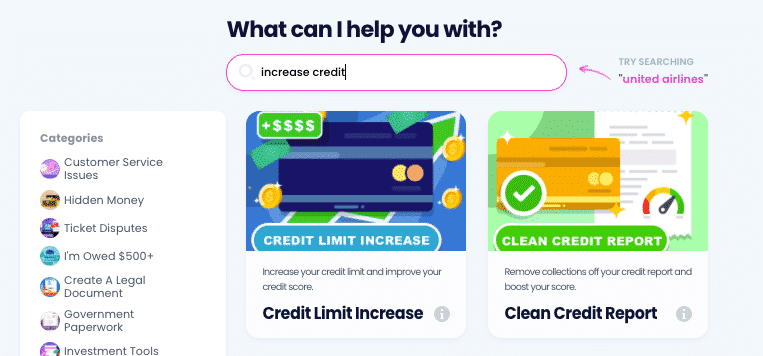 2. Select which type of card you own and your credit provider.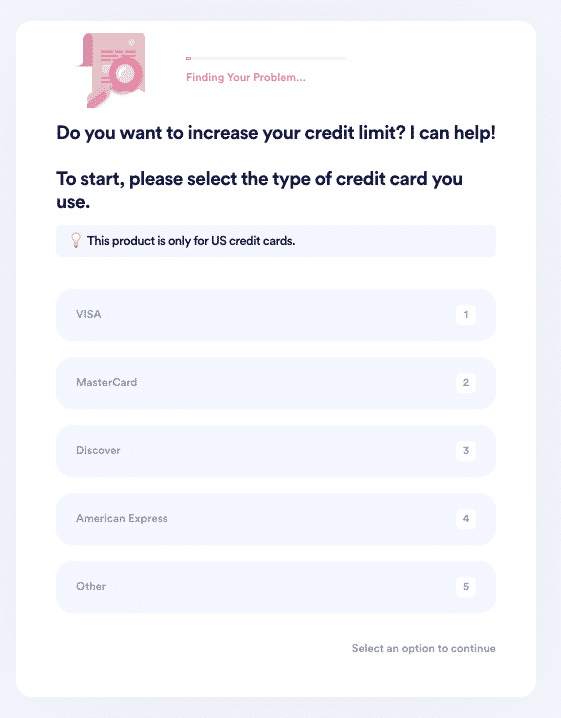 3. Tell us more about your card, such as when you first created this card, your current credit limit, what you would like your new limit to be, your card number, and whether you've missed past payments.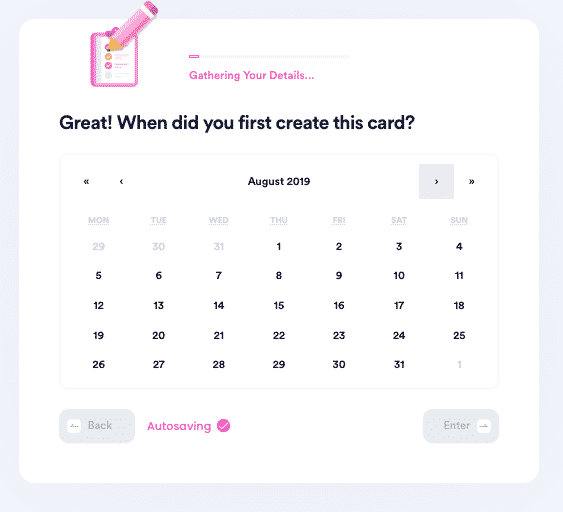 4. Tell us more about your current income and expenses and why you would like to request a limit increase.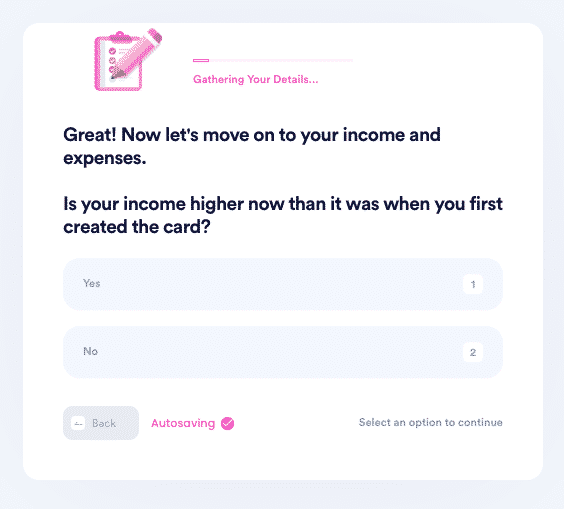 5. Indicate whether you want to allow hard inquiries to be made into your credit history. Upload a copy of your ID and provide your e-signature.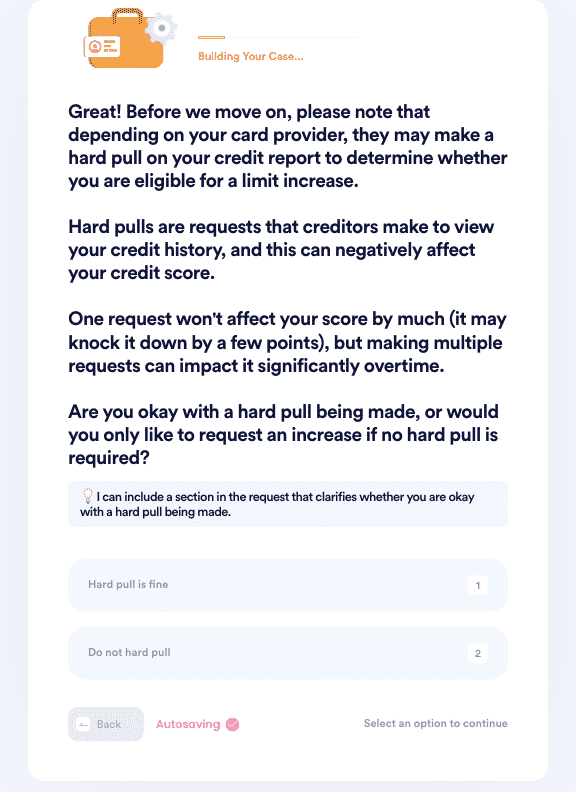 6. Submit your task! DoNotPay will deliver the request letter on your behalf. You should hear back from the card provider with confirmation or a request for more information within a few weeks.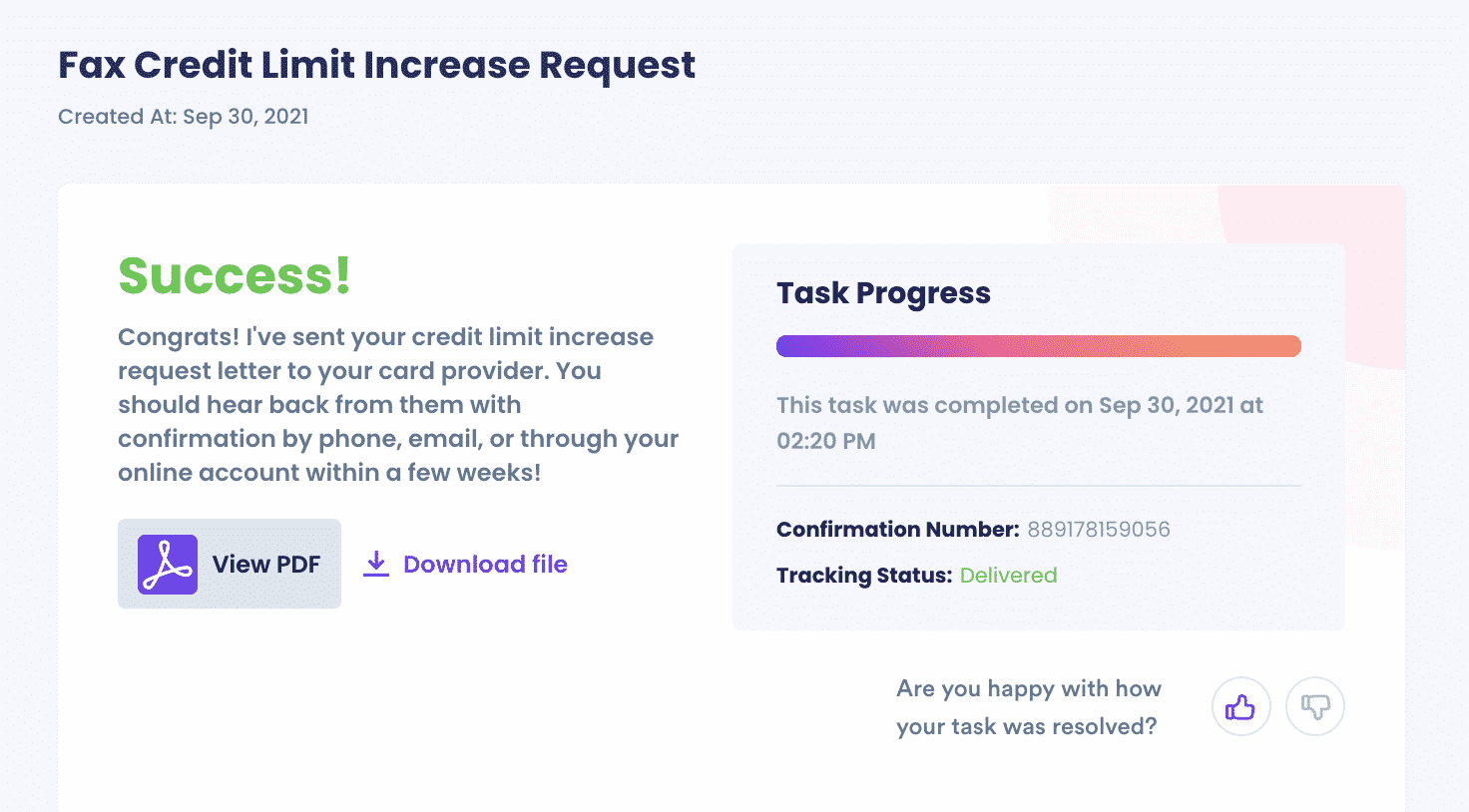 Aside from increasing your credit limit with your Regions credit card, DoNotPay can also help you increase your credit limit for the following credit cards:
DoNotPay Can Help You Improve Your Buying Power
Asking for a Regions credit limit increase on your own can be very time-consuming and stressful. DoNotPay is the fast, easy, successful way to ask for a Regions credit limit increase without spending hours on the phone or talking to customer service agents. DoNotPay handles the hard work for you, helping you get the increased buying power you deserve.