How to Increase Newegg Credit Limit Without the Hassle
Are you frustrated with your low ? Request a higher limit using DoNotPay without lowering your credit score. This article will cover the process and issues you need to consider when requesting a Newegg credit limit increase. 
Newegg is an online retailer of consumer electronics, including laptops, smartphones, gaming devices and hardware, and music systems. Through its partnership with Synchrony, Newegg has become a leading online retailer of consumer technology products by allowing customers to buy on credit.
Trying to increase the Newegg store credit card limit on your own can be frustrating due to the many requirements and time they keep you on hold doing checks. However, DoNotPay has a faster, automated, and convenient process that helps you get a raise without triggering a hard pull. 
How Credit Card Limit Increases Work
A credit card limit increase is a rise in the amount you can spend while purchasing goods using a credit card. Most credit card issuers have an automated or established method of periodically  for users who qualify. This means that you will get an automatic raise if you spend responsibly and make payments on time.
A bigger credit limit enhances your purchasing power enabling you to buy more expensive goods without affecting your credit score. It also lowers your credit utilization ratio, which translates to a higher credit score.  
Newegg Credit Card Limit Increase Requests
Newegg credit cards are issued by Synchrony bank and allow customers to buy goods on credit on Newegg's stores and online. Newegg credit card offers several benefits, including special financing where users can make interest-free purchases if they pay within 6 or 12 months for qualifying items.
Newegg credit cards are eligible for credit limit increases. Users can request an increase by calling Newegg customer care or Synchrony help desk. Users can also mail Synchrony bank requesting an increase.
Who Can Request a Higher Credit Limit?
Most issuers do not approve credit card limit increases for people who have recently opened an account, have a secured credit card, or had a credit limit or decrease imposed on their accounts in recent months. However, established users may qualify for automatic or request-based approvals. Some of the factors most issuers consider include:
Income
Payment history
Credit score
Utilization rate
Hard inquiries
When Can I Request a Credit Limit Increase From Synchrony Bank?
You might be eligible for an automatic credit limit increase 6-12 months after getting your credit card if you have been making timely bill payments. However, if you request an increase, the issuer will need to check your spending history to see if you can be trusted with more credit. To enhance chances of raising the Newegg credit limit, only apply:
After getting a new job or raise.
When your credit rating is good.
If you have a good track record of making timely payments.
What Information Will Synchrony Bank Ask For?
Synchrony customer care staff will request you to provide identification details. They will then send you an authentication message that will help confirm you are the real owner of the account. After verification, your request will be assessed and accepted or denied.
Things to Consider Before Requesting a Credit Limit Increase
Here are some things you don't want to overlook before you request a credit limit increase:
| | |
| --- | --- |
| Credit Score | Your credit score should be above 630 and should not have fallen in recent months. |
| Timing | Don't apply if you lost your job recently or have pending payments. |
| A Hard Pull | A request for a credit limit increase can trigger a hard inquiry into your credit report. Hard pulls remain on your credit report for up to 2 years. |
How to Request a Newegg Credit Limit Increase From Synchrony on Your Own
Call the Newegg Store Credit Card Customer Service team at 1-866-396-8254 and ask the staff to increase your credit limit. They will conduct identity verification, assess your credit history and income, and approve the increase if you qualify. 
You can also request by mail by writing to Synchrony bank through the following address:
Synchrony bank
PO Box 960061
Orland, FL 32896-0061
Request a Credit Limit Increase With the Help Of DoNotPay
Making a credit limit increase request on your own can be confusing and prone to grave mistakes if you don't understand the process or the risks. For example, you can approve a hard pull only to have your credit score lowered. DoNotPay has a comprehensive request process that protects you from such risks.
If you want to request higher credit limits but are unsure about the process, DoNotPay has you covered in 6 easy steps:
1.    Go to the Credit Limit Increase product on DoNotPay.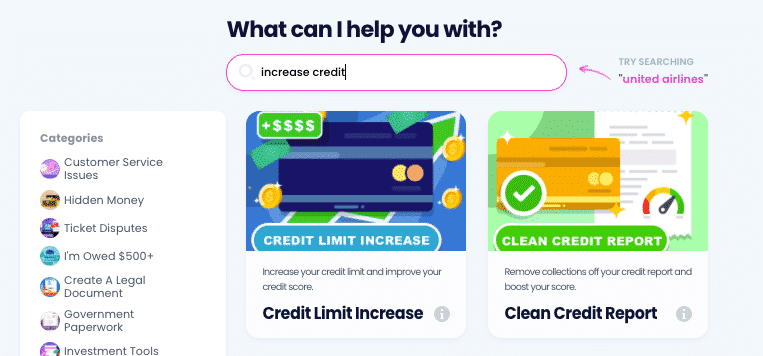 2.    Select which type of card you own and your credit provider.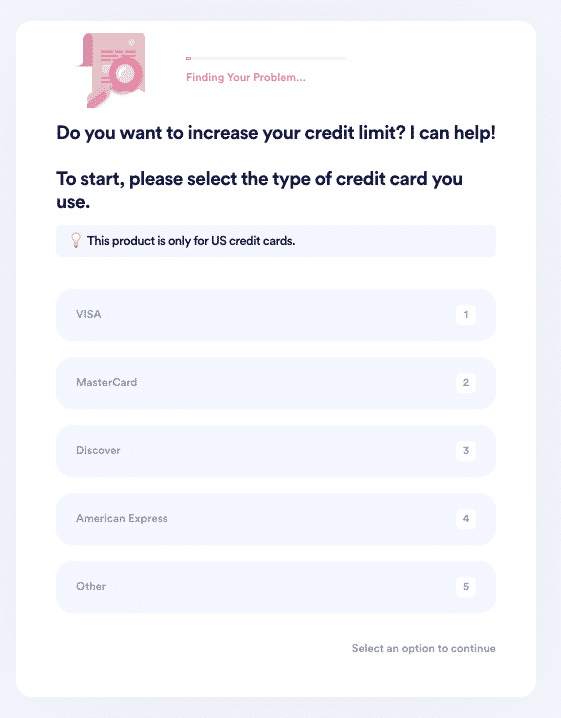 3.    Tell us more about your card, such as when you first created this card, your current credit limit, what you would like your new limit to be, your card number, and whether you've missed past payments.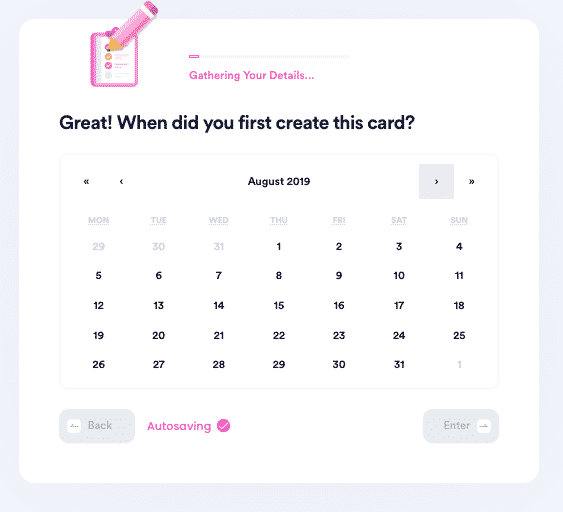 4.    Tell us more about your current income and expenses and why you would like to request a limit increase.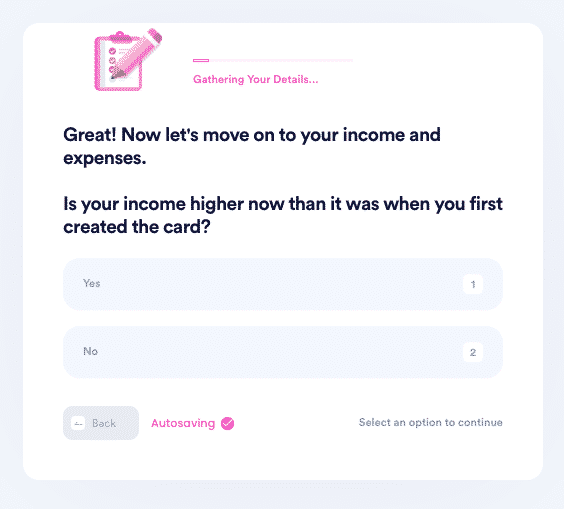 5.    Indicate whether you want to allow hard inquiries to be made into your credit history. Upload a copy of your ID and provide your e-signature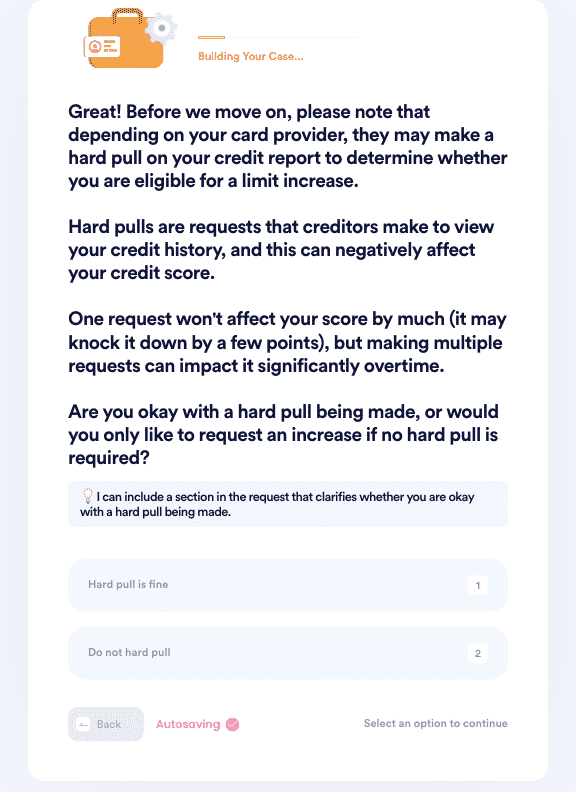 6.    Submit your task! DoNotPay will deliver the request letter on your behalf. You should hear back from the card provider with confirmation or a request for more information within a few weeks.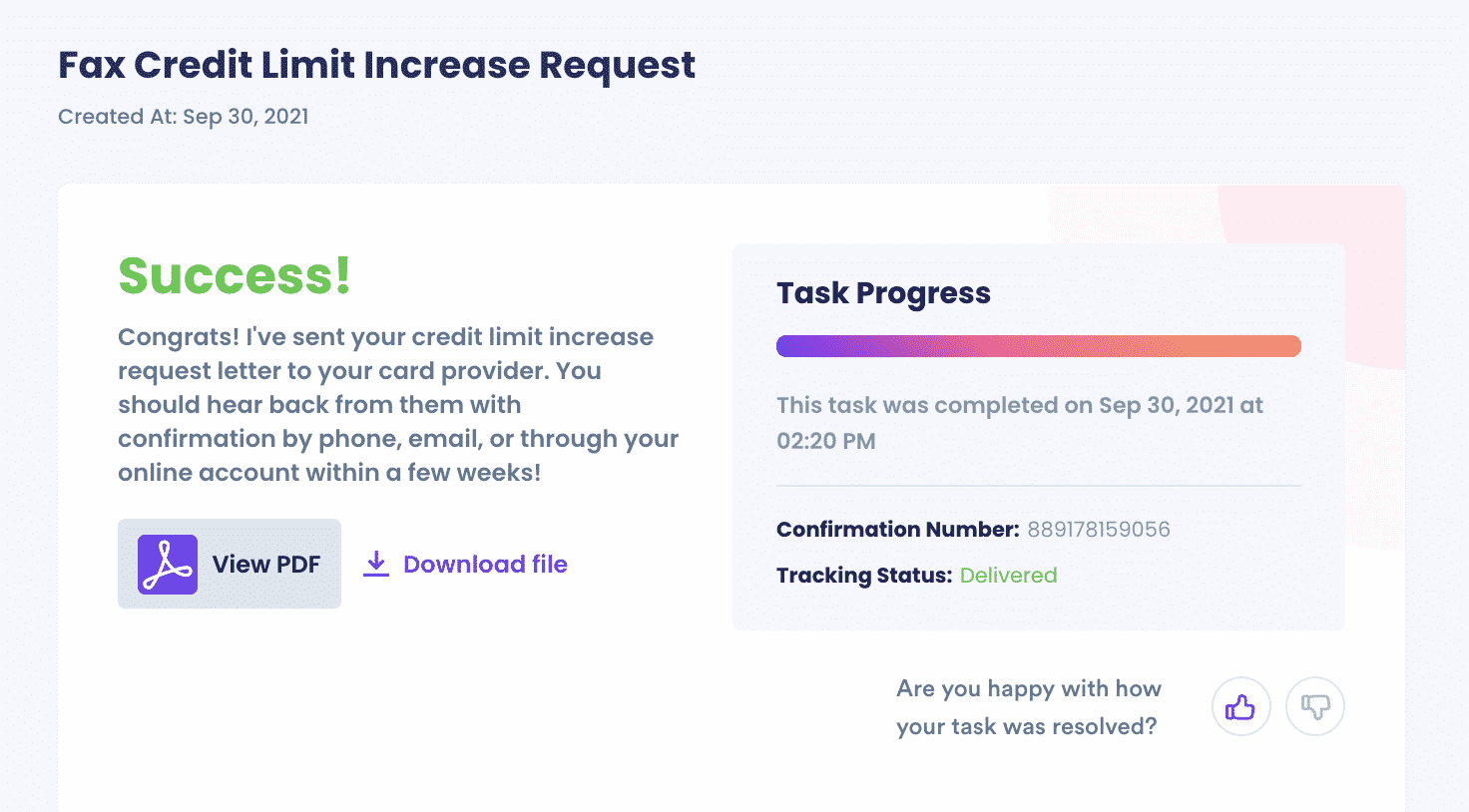 Why Use DoNotPay to Request an Increase in Credit Limit
Here's why you should DoNotPay now to increase your credit limit, DoNotPay is:
Fast - You don't have to waste time figuring out the verification and qualification requirements.
Easy - Our comprehensive request process is streamlined to cover all the requirements and possibilities.
Successful - You can rest assured that we will do our best to get you a higher limit without risking your credit score.
DoNotPay Works Across Companies, Government Agencies, and Banks With the Click of a Button
Our platform is not limited to helping customers access services on their credit cards. DoNotPay can help you raise your credit limit the same way it can resolve chargeback issues with banks and other financial institutions. We can even help you dispute and remove collections on your credit report and boost your score.
What Else Can DoNotPay Do?
Helping you raise your Newegg credit card limit is just one of the ways DoNotPay can help sort your financial problems. We also help customers request credit limit increases and resolve other credit card issues with:
Join DoNotPay today!