How to Request an NFCU Secured Credit Limit Increase?
Credit cards can be a valuable financial tool when used responsibly, and sometimes you may be interested in getting a credit limit increase. Perhaps you want to increase your spending power without a significant negative impact on your credit utilization ratio - keeping your balances low compared to your overall credit limits is better for your credit score. Maybe you only want a higher credit card limit for emergencies and peace of mind. No matter the reason you are looking for an , DoNotPay is here to help you understand the process and even request the limit increase on your behalf. 
Navy Federal Credit Union Secured Credit Card Overview
The Navy Federal Credit Union is a not-for-profit credit union that provides various financial services to enlisted men and women of all branches of the military, Department of Defense employees, veterans, and family members.
NFCU Secured Credit Card Summary
The Navy Federal nRewards Secured credit card allows members to simultaneously earn rewards and build their credit. The card is designed for establishing credit, rebuilding credit, or being new credit card users.
Benefits of the card include:
No annual fees
No cash advance fees
No balance transfer fees
No foreign transaction fees
1x points per dollar spent
Your Secured Deposit and Increases
You should have deposited at least $200 in your member savings account, and when you were approved, this deposit was held as your credit limit.  You may be eligible for a credit limit increase after your card is open for three (3) months. After six (6) months, you may be eligible to remove the hold and upgrade to a cash rewards card.
Getting an NFCU Secured Credit Limit Increase on Your Own
With an NFCU secured credit card, you can be considered for a credit limit increase more quickly than with other standard credit cards.
Steps to Follow for Requesting a Credit Increase
If you want your review to go favorably, there are a few things you can do while you wait. 
Make your monthly payments on time.
Keep your balance low, or pay your card off each month.
Keep your Navy Federal accounts in good standing.
Clean up your credit report if possible - the review will be based on your general credit history.
If you are not granted the increase after three months, you can continue doing the above steps for several months and request another review.
How to Request a Credit Increase
There are a few options available to you when it comes to how you can request a credit increase.
By Phone
Call 1-888-842-6328 for phone support
Online
Send a secure message by:

Logging in to your online banking
Choose Messages
Send a Message

In-Person
Go into a branch and speak to a team member
DoNotPay Will Quickly Request Your NFCU Secured Credit Card Limit Increase 
It can be a little tedious to request credit card limit increases on your own, but DoNotPay can help. If you want to request a  but do not know where to start, DoNotPay can help.
How to request higher credit limits using DoNotPay:
1. Go to the Credit Limit Increase product on DoNotPay.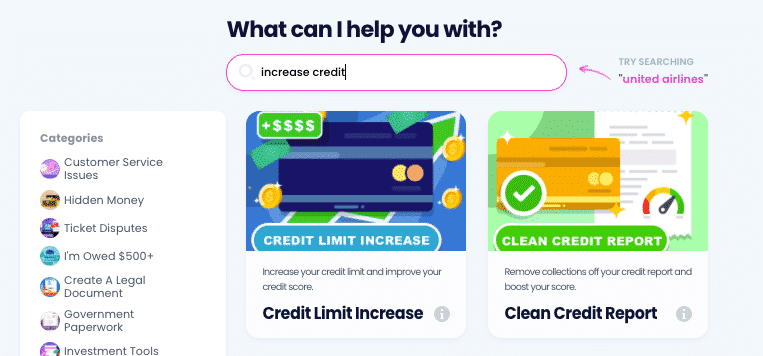 2. Select which type of card you own and your credit provider.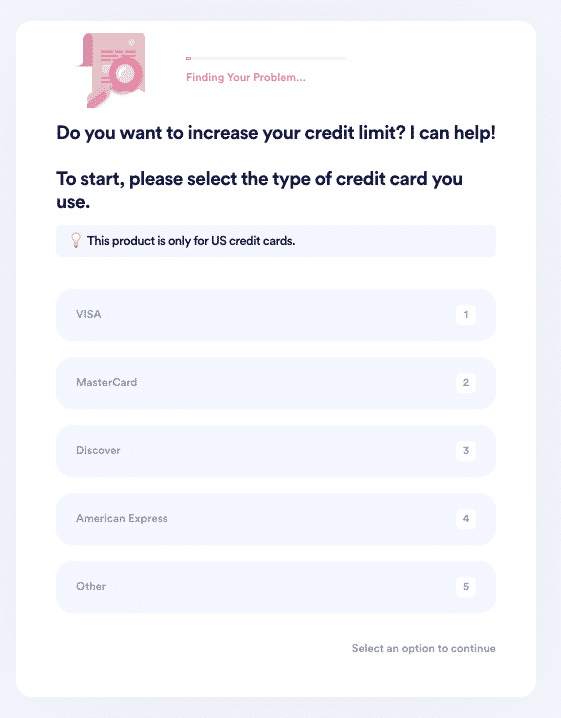 3. Tell us more about your card, such as when you first created this card, your current credit limit, what you would like your new limit to be, your card number, and whether you've missed past payments.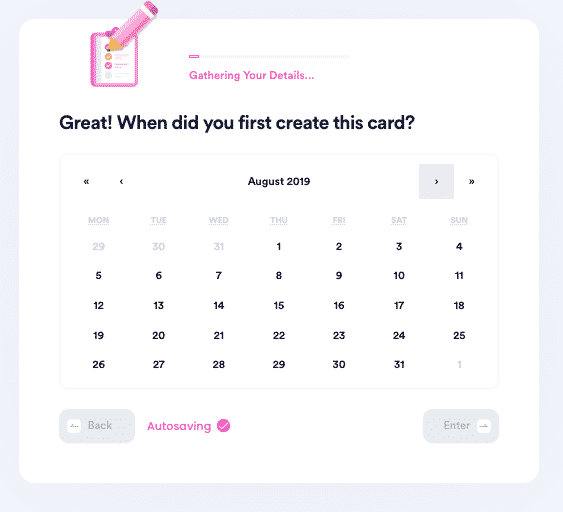 4. Tell us more about your current income and expenses and why you would like to request a limit increase.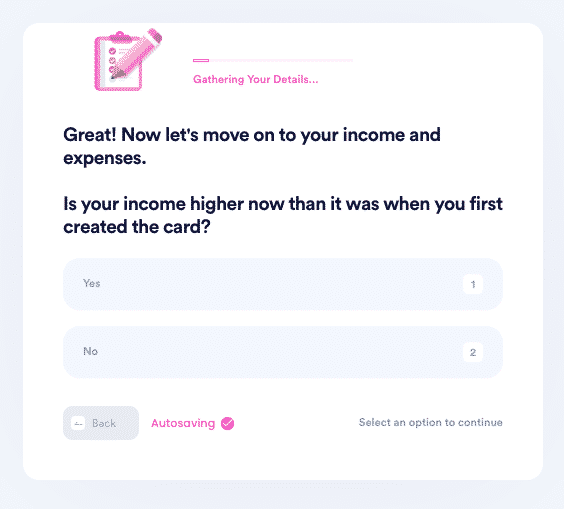 5. Indicate whether you want to allow hard inquiries to be made into your credit history. Upload a copy of your ID and provide your e-signature.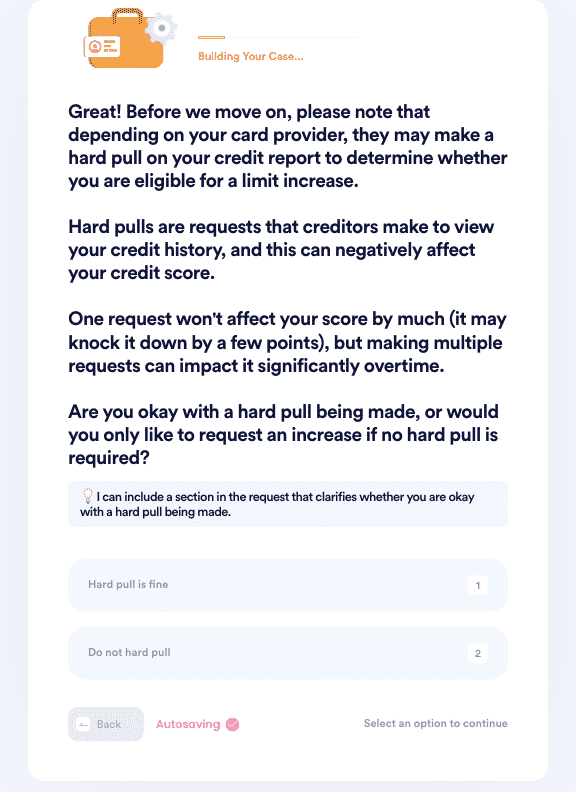 6. Submit your task! DoNotPay will deliver the request letter on your behalf. You should hear back from the card provider with confirmation or a request for more information within a few weeks.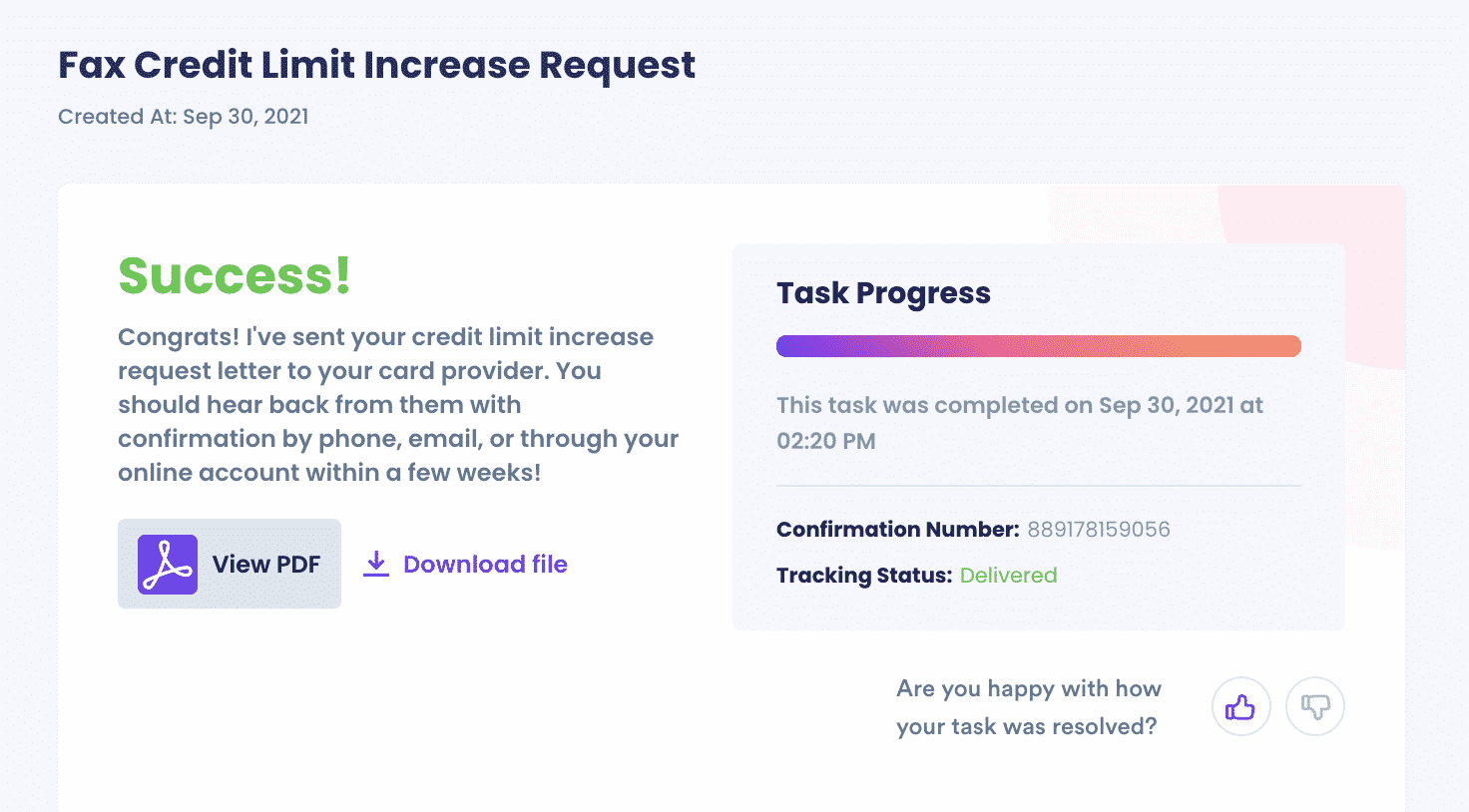 Should You Use DoNotPay to Request a Credit Limit Increase? 
Simply put, DoNotPay's service is fast, easy, and successful! We will submit a professional, persuasive request on your behalf, and you can rest assured that we will always make the best case for you. You can start the process right now!
In addition to NFCU credit cards, we can help you understand and request credit limits for Bank of America, Discover, Wells Fargo, Credit One, Capital One, American Express, Citi, Chase, Apple Card, store credit cards, and more.
What Else Can DoNotPay Do?
DoNotPay can not only help you request higher credit limits, but we can also help you with a variety of other needs, including:
No matter what question or concern you may have, DoNotPay has answers and solutions.