How to Get a Grain Credit Limit Increase With the Help of DoNotPay
If you use credit cards or a line of credit responsibly, you'll see many benefits. The more responsible a credit user you are, the more likely it will be that you can get a higher credit limit. Higher credit limits can let you spend more, reduce the chance that you'll max out your credit card, and can potentially help improve your credit score due to a better credit utilization ratio. If you are interested in requesting a , DoNotPay has an easy solution.
Overview of the Grain App
Grain is an app that provides a line of credit based on your cash flow, not your credit score. That means even those who've had difficult credit histories can potentially receive credit based on their current financial situation and income. You only need a tablet or smartphone and a checking account, and you will simply sync your existing debit card.
Grain will analyze your cash flow and pre-approve you for a line of credit. You'll then be able to manage your credit by transferring from your revolving line of credit to your checking account.
Can You Request a Grain Credit Limit Increase?
Most banks and creditors have different procedures and policies for issuing credit limit increases, and your circumstances will influence a credit limit decision, but typically requests are handled similarly.
Who Can Request Higher Credit Limits for a Line of Credit?
Banks will consider many factors when determining if you will be automatically offered a credit limit increase or if they will approve your request for a credit limit.
Some of the factors that banks or creditors use include:
| | |
| --- | --- |
| Payment history | Pay your bills on time each month |
| Credit utilization ratio | Pay down your bills to lower your credit usage |
| Income | Grain specifically factors cash flow |
| Credit score | Grain does not use your credit score as a determining factor |
| Hard inquiries | Multiple inquiries on your credit report will reflect poorly |
In most cases, anyone who has recently opened a credit card or line of credit has a secured credit card or has recently had credit limit changes (increases or decreases), will be ineligible for a credit limit increase.
Grain Credit Limits
At this time, Grain offers up to $1,000 credit lines.
You will have the opportunity to increase your credit limit after six months from when you signed up.
Factors to Consider Before Requesting a Credit Limit Increase for Grain
While receiving a credit limit increase can be beneficial; it's important to make sure you are in the proper position to request one.
Finances - If you have struggled to pay your Grain payments or other bills, it may be wise to wait. However, if you can make your payments on time and are not struggling with your bills, requesting a credit limit can help improve your credit utilization ratio and benefit you in the long run.
Income - Grain takes cash flow into account rather than your credit score. If you've recently taken a lower-paying job or lost your job and have no income, now may not be the right time to request a credit limit increase with Grain. However, if you've received a raise or taken a higher-paying job, you may have a better chance of receiving the increase.
DoNotPay recognizes that you know your situation best, and if you believe you are ready for a credit limit increase, you can do it yourself or let DoNotPay handle it quickly.
Steps to Request a Grain Credit Limit Increase On Your Own
If you want to request a Grain credit limit increase on your own, there are two ways you can contact them.
Although you can call Grain - 1 (833)-755-0809 - they suggest that their online form is the quickest way to receive a response.
Go to Grain's Submit a Request form.
Fill out all required information, including the email address associated with your Grain account.
In the Issue Description section, choose "Do I qualify for a credit line increase?" from the dropdown menu.
In the description box, write an explicit, concise request, and include any information that supports your request.
Attach any supporting documentation (optional) if you feel it would benefit your request.
Click submit, and wait to hear back from Grain.
DoNotPay Will Easily Request a Grain Credit Limit Increase on Your Behalf
It can be a little tedious to spend time on the phone or fill out online forms. If you want help submitting a persuasive request for a , DoNotPay can help.
1. Go to the Credit Limit Increase product on DoNotPay.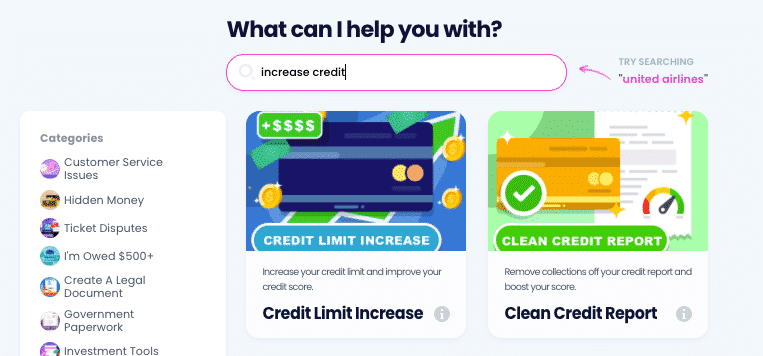 2. Select which type of card you own and your credit provider.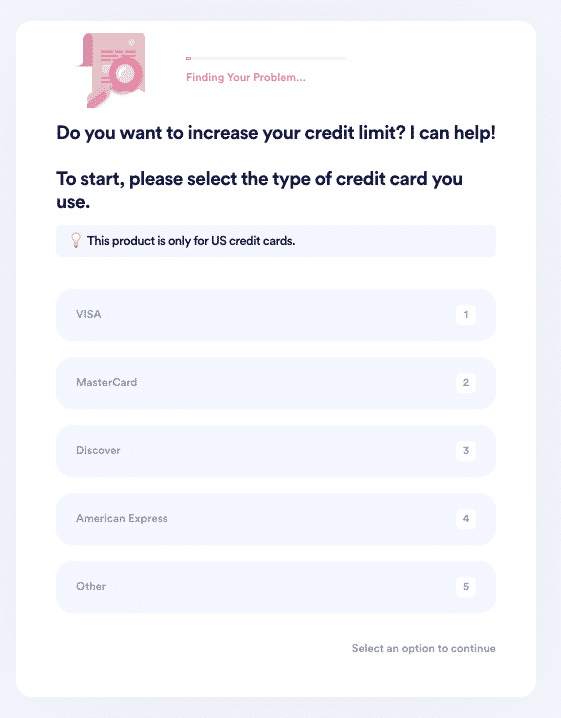 3. Tell us more about your card, such as when you first created this card, your current credit limit, what you would like your new limit to be, your card number, and whether you've missed past payments.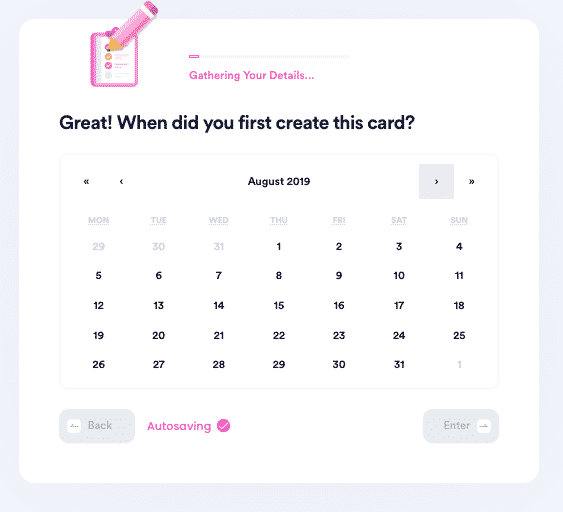 4. Tell us more about your current income and expenses and why you would like to request a limit increase.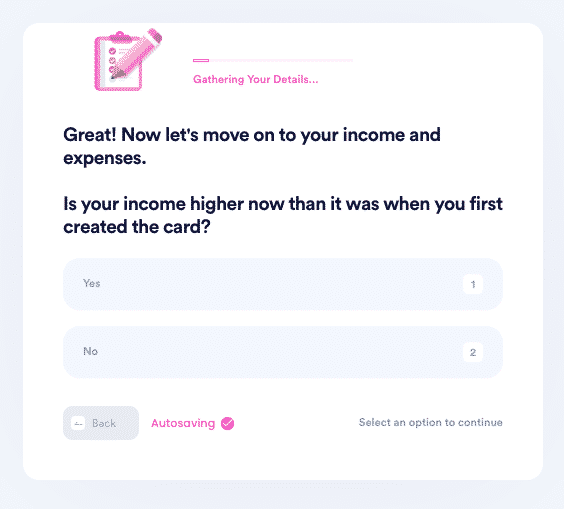 5. Indicate whether you want to allow hard inquiries to be made into your credit history. Upload a copy of your ID and provide your e-signature.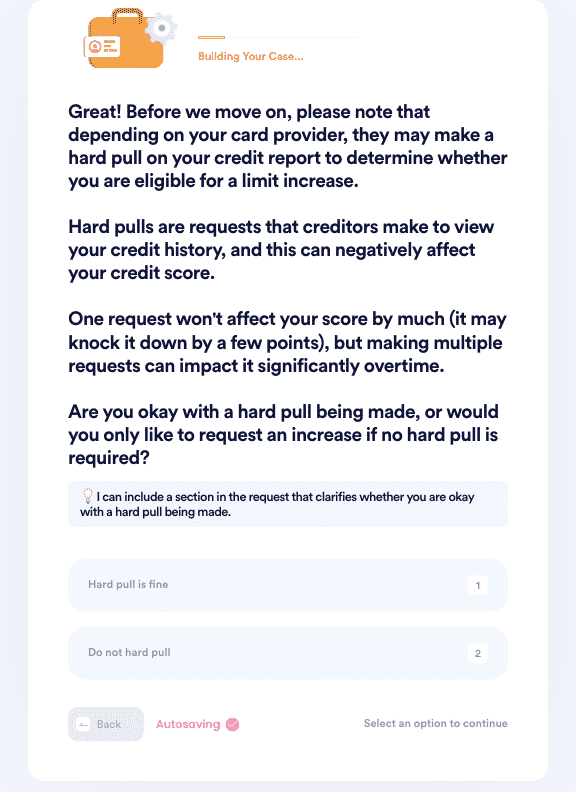 6. Submit your task! DoNotPay will deliver the request letter on your behalf. You should hear back from the card provider with confirmation or a request for more information within a few weeks.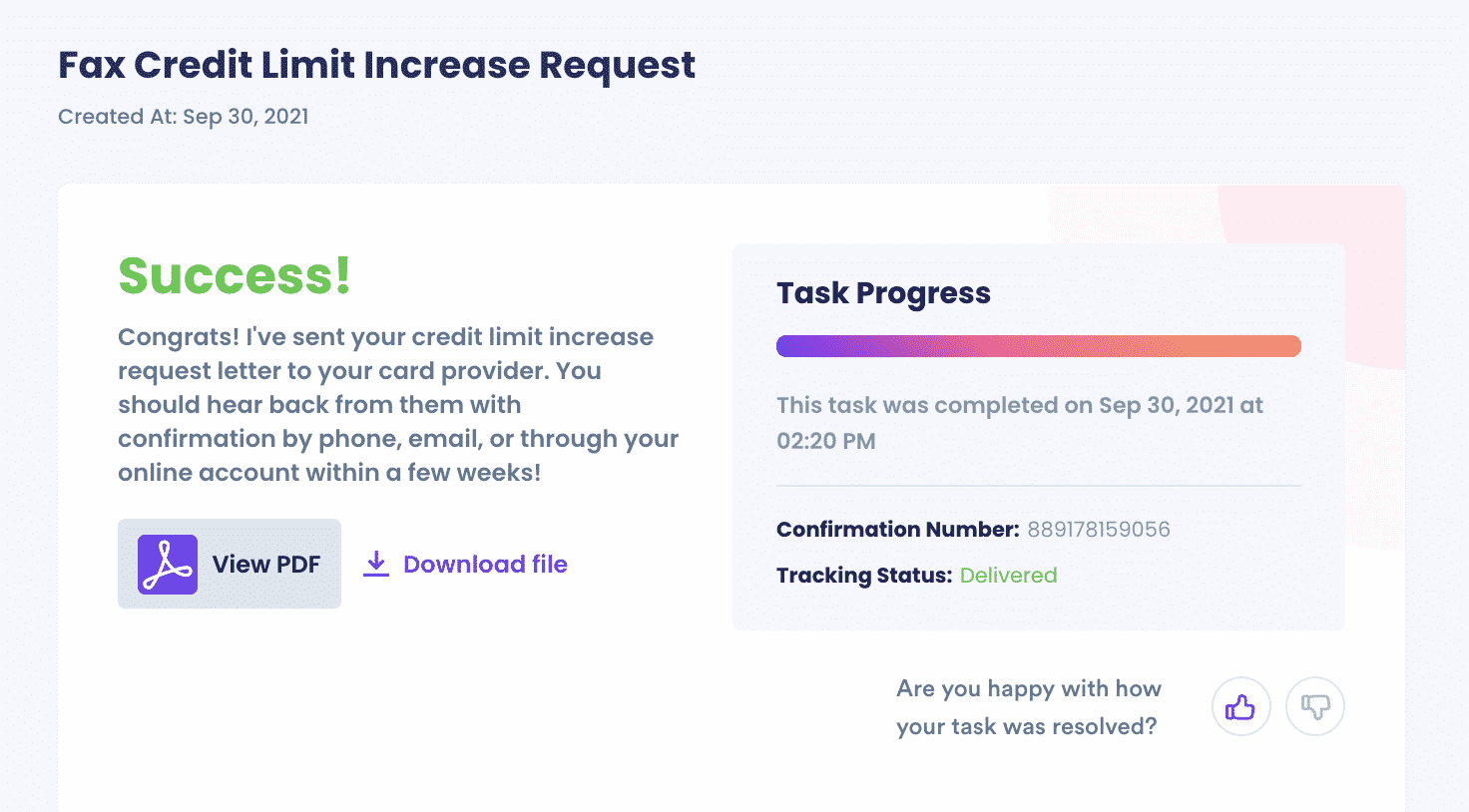 Want DoNotPay to Request Credit Limits for Other Credit Cards?
DoNotPay makes the request process fast, easy and successful, and we will always make the best case on your behalf. If you would like to request a credit limit increase for a different card, DoNotPay can also help with that. We can request credit limit increases for:
Store credit cards
And more!
No matter what credit card you wish to request an increase for, we will always make the best case for you.
DoNotPay Can Do Even More for You
In addition to requesting credit limit increases, DoNotPay can help you with various other services, including:
If you need help, DoNotPay is here with a solution!