Does Discover Cashback Expire?
If you are one of the millions who maximize their buying potential with Discover Cashback bonuses, you may be wondering how long you have to redeem your rewards. Does Discover cashback expire? Here's everything you need to know:
What Is Discover Cashback?
Launched by the then-enormous Sears and Roebuck company in 1986, Discover card was part of the Sears Financial Network. Comprising the recently-acquired brokerage firm, Dean Witter Reynolds, and real estate company, Coldwell Banker, the SFN expanded Sears's business ventures into the world of finance.
Unlike most other credit cards of the era, Discover came with no annual fees. Discover also offered higher credit limits than MasterCard and Visa and was for a while the only credit card Americans could use to pay fees to the United States Customs Service, explains GoBankingRates.
How to Earn Cashback With Discover
Discover Card offers unlimited one percent cash back on all purchases plus varying tiers of cash-back bonuses.
5% bonus rate to get five percent back, follow the Discover Cashback calendar and make purchases accordingly. The categories change every quarter, and cardholders are required to re-activate the five percent cashback bonus for each new category.
In 2022, the categories and time frames are:
January through March 5% cashback on gym memberships and grocery store purchases
April through June 5% cashback on Target and gas station purchases
July through September 5% cashback on PayPal and restaurant purchases
October through December 5% cashback on Digital Wallet and Amazon purchases
Cashback Match available only for the first year of card membership, Cashback Match effectively doubles your money back with a one-time match of yearly bonuses. For instance, if you earn $500 cashback during your first year, Discover will gift you another $500 as a sort of "anniversary present," explains Business Insider.
Does Discover Cashback Bonus Expire?
Some credit card cash-back rewards expire, but Discover Card is not one of them. WalletHub breaks down the top ten cards and if or when they time out:
American Express: Cash-back rewards expire when the cardholder or Amex cancels the card account. If payments are late, Amex doesn't give cashback rewards during that billing period.
Bank of America: Cashback rewards will not expire as long as the cardholder account remains open with charging privileges intact.
Barclays: Cashback compensation doesn't expire as long as the account remains open with charging privileges intact.
Capital One: Rewards do not expire unless the account is canceled.
Chase: Cash back rewards don't expire unless the account is closed.
Citibank: Rewards expire if the card is not used for 12 months.
Discover: Cashback awards earned with Discover and Discover It cards never expire. If the account is closed or has not been used for 18 months, Discover credits the account with the cashback balance.
USAA: Cashback awards expire 90 calendar days after the account closes. To redeem cashback awards during these 90 days, call 800-980-8722.
U.S. Bank: Unclaimed cashback awards expire 36 months after the billing cycle in which they were earned.
Wells Fargo: Cashback awards do not expire as long as the credit card account remains open and active.
Earn Dollars Scanning Your Receipts
Our artificial intelligence system scans the web for too-good-to-miss offers and shares the info with you. WellKeptWallet heartily recommends the following cashback apps that maximize your purchasing power:
Amazon Coupons
Basket
Checkout 51
CheckPoints
CoinOut
Coupons.com
Fetch Rewards
Ibotta
Makeena
Mobee
National Consumer Panel
Rakuten
Receipt Hog
Receipt Pal
Shopkick
SnipSnap
Target app
TopCashback
Your Favorite Grocers app
Top Picks for Best Cashback Credit Cards
Well respected consumer finance site NerdWallet offers a list of cashback credit cards that you may wish to use in addition to your Discover and Discover It cashback cards:
Bank of America Customized Cash Rewards card
Bank of America Unlimited Cash Rewards card
Blue Cash Preferred from American Express
Capital One Quicksilver Cash Rewards card
Capital One Quicksilver Cash Rewards card
Capital One SavorOne Cash Rewards card
Chase Freedom Flex
Chase Freedom Unlimited card
Citi Custom Cash card
Citi Double Cash card
SoFi credit card
US Bank Cash+ Visa Signature card
Wells Fargo Active Cash card
DoNotPay Makes Getting Cash Back Easier
Finding every cash-back offer can take a long time. That's why DoNotPay makes it quicker and easier to get every penny back. Here's how it works:
1. Search for Cash Back on the DoNotPay website.
2. Kick off the process to find the right app or website for you.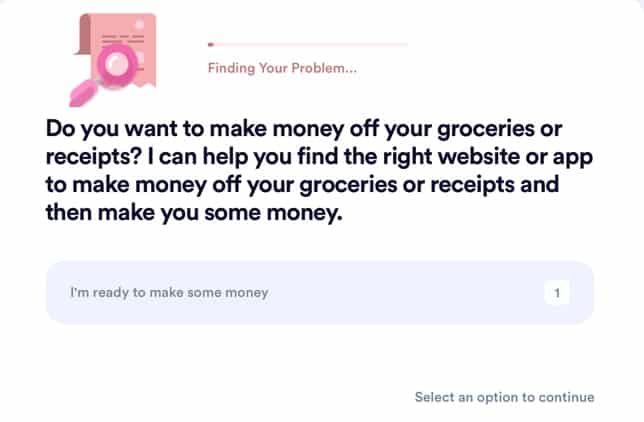 3. Answer some specific questions so that we can help you start making money!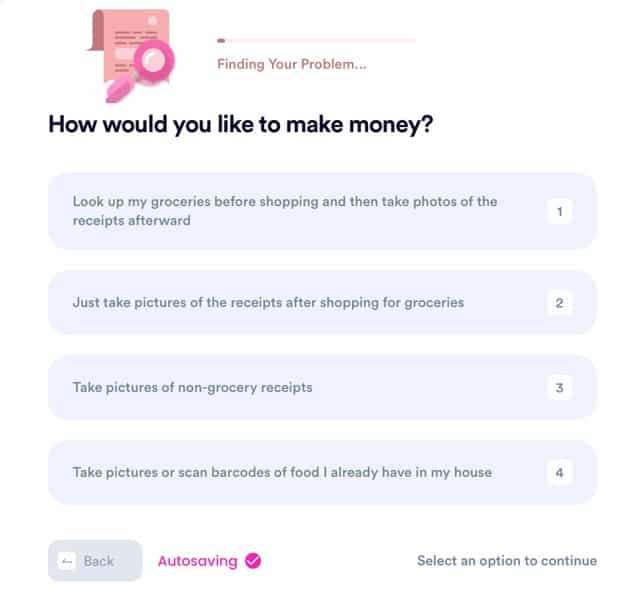 DoNotPay Helps You Get Money Back Other Ways, Too
DoNotPay can teach you how to get cashback from Walmart
DoNotPay can show you how to get cashback from Apple Pay
DoNotPay can tell you how to get cashback when you use your Apple card
DoNotPay can teach you how to get money back from PayPal
DoNotPay Makes Every Task Easier
When it comes to helping consumers save time and money, nobody does it better than DoNotPay. Create an account and start saving today. For additional information about Discover Card cashback or any other product we offer, join us today to earn cash back on your purchases!