How To File A Lawsuit Against Metlife

Metlife Inc. is one of the largest global providers of insurance and employee benefits programs, with over 90 million customers worldwide. Metlife is organized into five segments: insurance products, retirement products, US-based business (home and auto insurance, corporate benefit funding), and International business.
In recent times, Metlife has come under fire for failing to pay monthly pension benefits to its employees, gender discrimination and even wrongfully deciding what to do with clients' accounts. If you have a grievance with Metlife, you may be entitled to sue for damages.
This article will discuss legal grounds for suing Metlife and provide a guide for filing a small claims suit against the insurance company. With the help of , the world's first robot lawyer, the process of suing is seamless! Find out more below.
Why Sue Metlife?
Many choose to settle their disputes with Metlife in small claims court, which is a specialized division of the judicial system that deals with claims from $5,000 to $25,000, allowing civilians to file lawsuits without paying for legal representation. The table below outlines the legal grounds for suing Metlife.
| | |
| --- | --- |
| Legal Ground | Explanation |
| Gender Discrimination | Making biased decisions and awarding promotions/raises on the basis of gender. |
| Insurance Violations | Violating the terms of its own insurance contract, failing to compensate victims, or not adhering to the legal statute in regards to insurance. |
| Denying Pension Benefits | Denying employees' pension benefits and prior-employees access to their pension. |
| Banking Violations | Violating the terms and conditions of a bank or bank account, resulting in a loss of benefits or a lack of payout. |
| Employment Discrimination | Discriminatory practices in the hiring process, or giving preferential treatment to employees based on protected characteristics. |
What to Consider Before Suing Metflie?
Before you file a suit in small claims court, you must ensure that your claim qualifies and is fit to file in this particular court system.
How Much Money Do You Want? In most US states, the maximum is either $5000 or $10,000 but can be as low as $2,500 in some states.
Type of Settlement. This is all dependent on the type of relief you want — there are two types:
Monetary: this is a dollar value payment that is either gradual or lump sum
Equitable: this is a non-monetary request
Keep in mind that most small claims courts only grant monetary awards.
If your claim doesn't fall within these categories, you'll likely have to arbitrate instead of sue.
How to Sue Metlife in Small Claims Court?
Below, find the steps on how to sue Metlife in Small Claims Court. Keep in mind that every Small Claims Court varies from state to state and that local regulations are most important when considering the validity and legitimacy of your case.
Send a Demand Letter
First, send a letter detailing the following:

Who you are (name, phone number, address, and account number if applicable)
What you encountered (state the issue)
What you want from Metlife (for instance, how much money)

When this is completed, mail it to:

Metlife Audio & Home Lockbox

400 White Clay Center Drive

Neward, DE

19711

Fill Out Court Forms
Fill out your state-specific paperwork and any additional forms that might be requested by the county in which the incident took place. Most court forms are free of charge on the court's website;

Keep these forms
Maintain copies
Have excess at your disposal in the event that the court clerk requires multiple

File A Complaint With The Court

Depending on state and county regulations, you might need to mail, fax, or file in-person

You will likely need to pay a small filing fee before you're allowed to sue, but this can be waived
Then, you'll receive the finalized forms that have been notarized

"Serve" Metlife

Deliver a copy of the filed paperwork to Metlife

Check your state and county regulations and follow them to a tee, as many states invalidate small-claims suits if they are not "served" properly

Go To Court

Show up to relevant court dates, keep track of filed forms and maintain records of evidence to support your claim
How to Sue Metlife With DoNotPay?
Although it appears simple, suing Metlife on your own might not be the best option, concerning time and money. As a solution to this issue, provides an automated lawsuit generator that makes suing easy! All you need to do is:
Log on to DoNotPay on any web browser and select "Sue Now"
Enter the dollar amount that you are owed (this could be lost wages or even adequate compensation to cover injuries and medical bills)
Select whether you'd like to receive a demand letter or court filing forms
Describe your reason for filing the lawsuit, and submit any additional details (including your photo evidence)
That's it! DoNotPay will generate a demand letter or court filing forms for you, and a copy of your demand letter will be mailed to Metlife on your behalf!
Who Else Can DoNotPay Sue For You?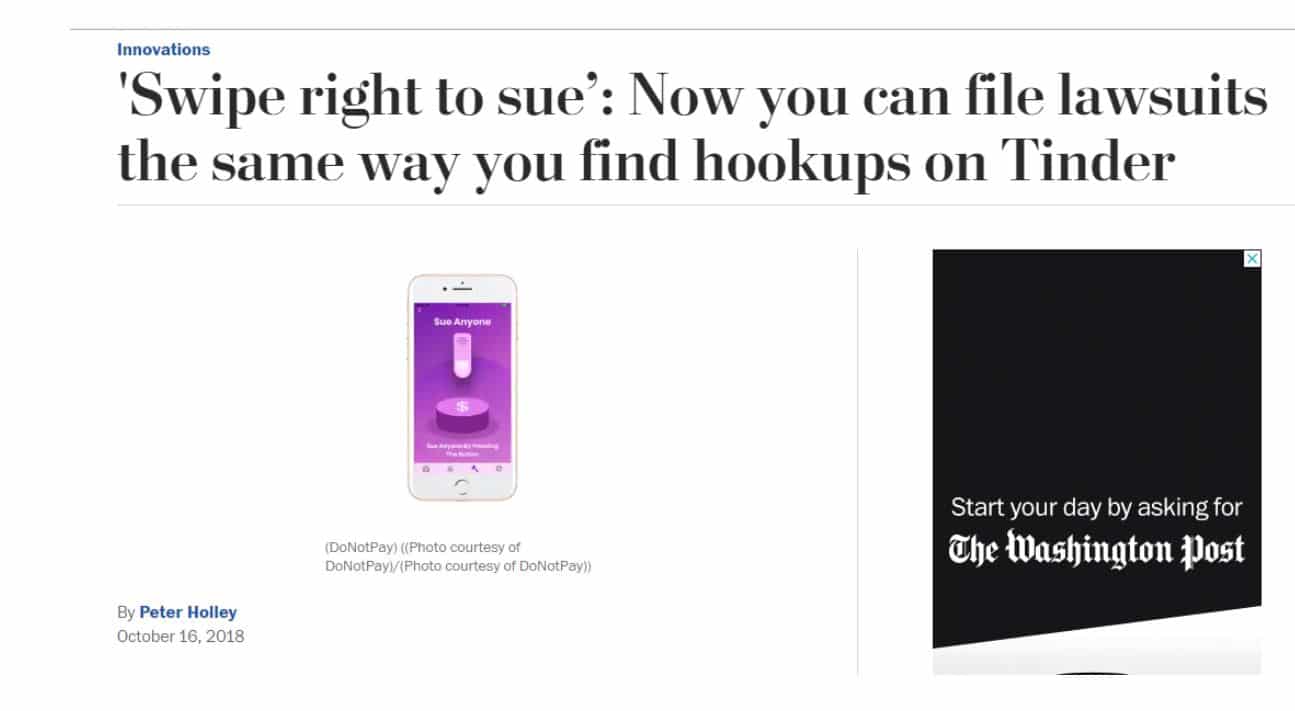 DoNotPay has been helping thousands of people sue anyone with its Sue Now product. Check out some of the corporations the robot lawyer has been helping its users sue: