Zurich Insurance Claims Explained
Zurich Insurance is an acclaimed multi-line insurance company from Switzerland. The corporation offers its services in 215 countries and keeps expanding its business.
If you want to file a Zurich insurance claim due to an accident or other issues, DoNotPay will support you and solve the issue within minutes and 100% paper-free. Find out how to submit a claim appeal for any type of insurance, and avoid time-wasting bureaucratic procedures!
What Types of Insurance Does Zurich Insurance Offer?
Here are some of the most popular Zurich Insurance categories:
Category
Coverage

Accident and Health Insurance

Student accident

Medical stop-loss coverage

Critical illness and personal accident

Trucking and gig economy occupational accident

Builder's Risk Insurance

Residential builder's risk insurance

Commercial builder's risk insurance

Commercial Fleet Insurance

Physical damage

Counter products

Auto liability insurance

Captive Insurance

Association

Single-member

Multiple-member

Program administrator

Group captive

Single-Parent captive

Sponsored cell captive

Other miscellaneous captive insurance types

Commercial Casualty Insurance

Global casualty

Domestic casualty

Professional employer organizations (PEOs)

Cyber Security Insurance

Network monitoring

Cybersecurity vendor resources

Cyber risk engineering services

Management Liability Insurance

Crime insurance

Fiduciary liability insurance

Employment practice liability insurance

Directors and officers liability insurance

Kidnap, ransom, and extortion Insurance

Property Insurance

Energy

Marine

Construction

Commercial property forms

Commercial property coverage

Excess and surplus property coverage

International property damage and business interruption policy

Worker's Compensation Insurance

Risk insights

Essential coverage

Medical management
Other available insurance types include:
Surety bond coverage

Strategic risk solutions

Global marine insurance

Private equity insurance

Pollution liability insurance

Management liability insurance

Trade credit and political risk insurance
Entrust Your Insurance Claim Filing to DoNotPay
The company provides several ways to claim your insurance, but none of them is as fast and reliable as DoNotPay. Many customers stated that no one returned their calls or emails when they tried to get in touch with Zurich Insurance.
To help you avoid the hassle, we have created an AI-based service that can save you from waiting in phone queues or dealing with paperwork. You don't have to get in touch with the company directly—we will do it for you.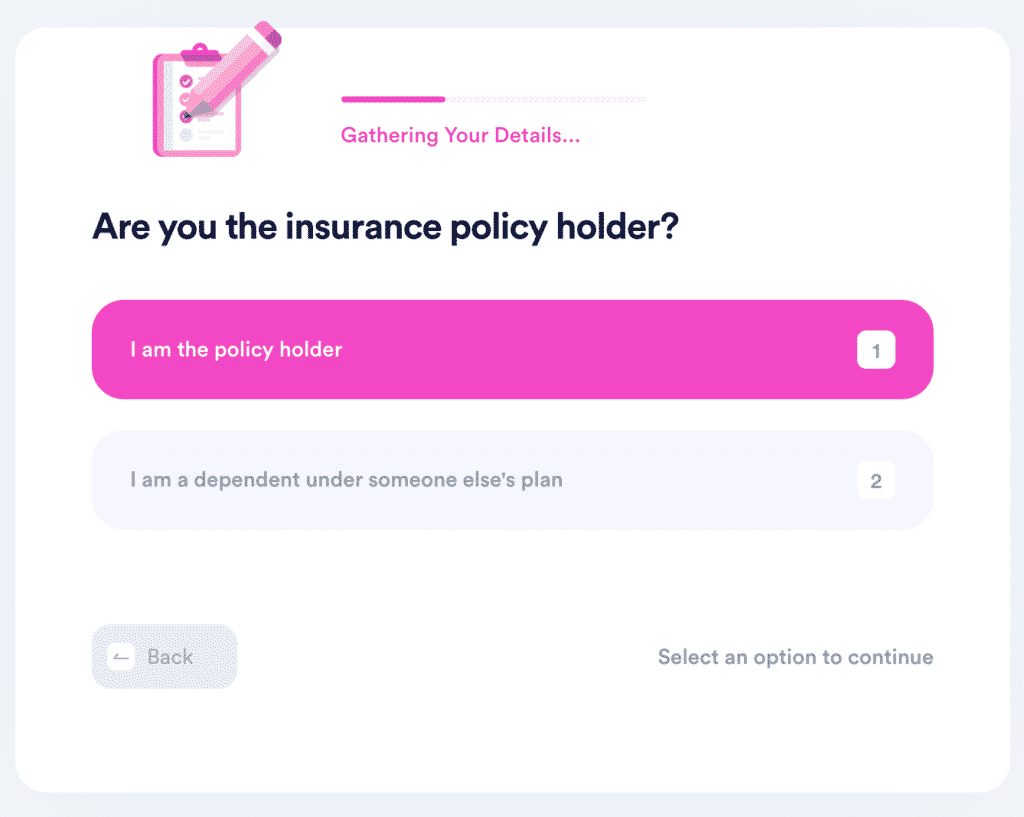 Here are the steps you should follow to file a claim with our help:
Visit DoNotPay in any

Search for the specific insurance

Provide us with the insurance policy details and leave your contact info

Share the reason for raising a claim and tell us more about the incident
Once our system processes your claim details, it will generate a letter on your behalf and submit it to Zurich. Our method can help you take advantage of , flood, renters, or unemployment insurance with companies like AAA, Grange, Geico, Safeco, or Acceptance.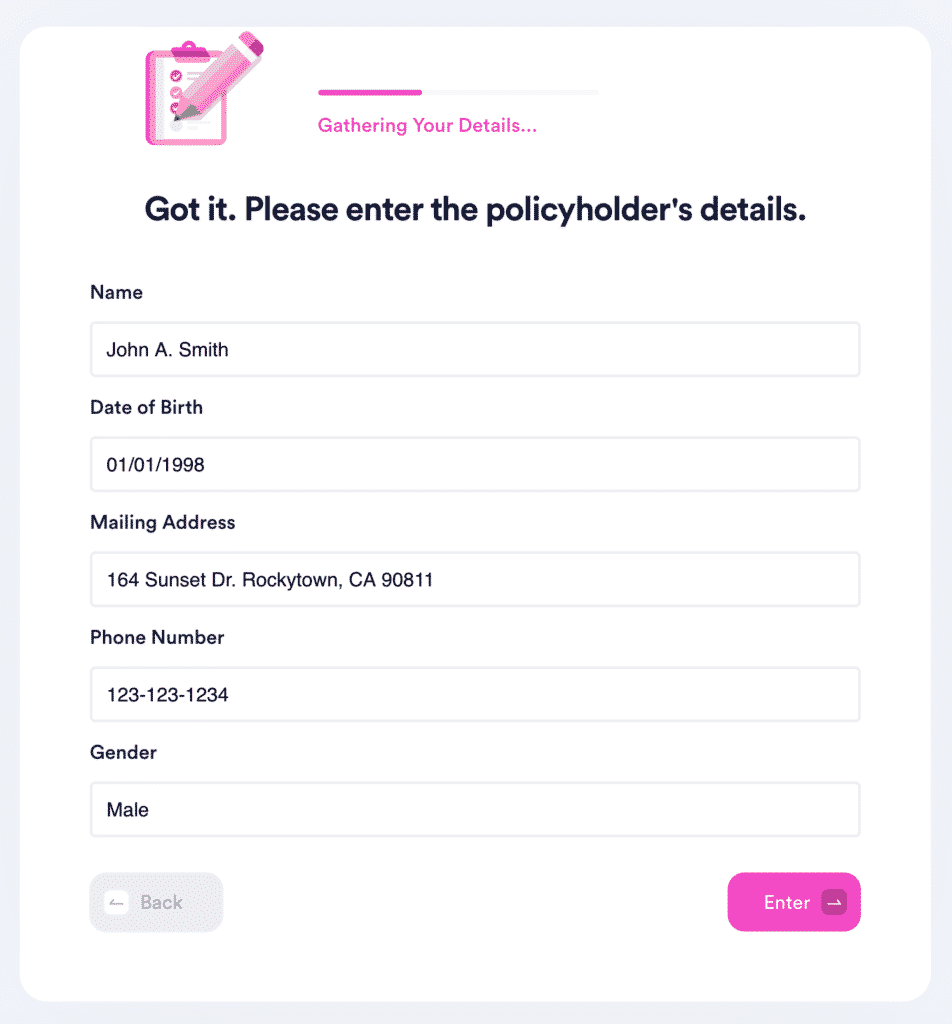 How To File an Appeal With DoNotPay if Zurich Insurance Denies Your Claim
Receiving a claim rejection letter can be disappointing, but don't give up hope! Answer a few chatbot questions, and DoNotPay will appeal a denied claim in the blink of an eye. Here's how you can do it:
Visit DoNotPay in your

Search for the insurance in question

Tap on

Appeal a Denied Insurance Claim

Follow the chatbot instructions to send an appeal
We will forward your request to the right hands—all you need to do is wait for Zurich to notify you about the decision.
How To Claim Zurich Insurance on Your Own
Besides using DoNotPay, you can get in touch with Zurich by yourself and inform them about the incident. You can choose between four options:
Fax

Phone

Email

Online form
How To Raise a Zurich Claim via Fax
The first method is sending your claim via fax, and here's how you can do it:
Enter (

877) 962-2567

in the fax machine

Place a printed copy of your claim in the document feeder—make sure you include your contact information

Click on

Send
How To Raise a Zurich Claim via Phone
A phone call is another option you can use. Make sure you:
Dial

(800) 987-3373

Let the Zurich Insurance agent know you wish to claim your insurance

Tell them the reason for filing a claim and disclose your insurance and contact details

Wait for the rep to tell you what you should do next
How To Raise a Zurich Claim via Email
To file an insurance claim using email, see the instructions below:
Visit the

About Us

page and select

Contact Us

Click on

Email Us

Write an email and explain what happened once the system redirects you to your mailbox

Add photos of the damage and include the required documentation scans

Send the email to

info.source@zurichna.com
How To Raise a Zurich Claim via Online Form
Here's how you can raise a Zurich claim on the company's website:
Visit the

About Us

page and select

Contact Us

Click on

File a Claim Online

Choose the claim type

Complete the e-form with the required details

Attach documentation scans

Submit the claim
What Types of Documents Do I Need To File a Claim?
Regardless of the insurance claiming method, the agents will ask you to provide them with certain documents. Depending on the claim type, you may need to submit:
Photos

Lawsuits

Contracts

Estimates

Fire reports

Medical bills

Police reports

Incident reports
If you forget to attach your documents during the online claim filing, you can do it later by fax or by sending them to usz.zurich.claims.documents@zurichna.com.
Keep Your Money in Check With DoNotPay
How often do you sign up for a free trial and then forget to cancel it before it expires? Unexpected charges are the worst, but you can prevent them if you use our free trial card. DoNotPay's virtual credit card is not connected to your bank account, which means that no money can be taken from it.
We can also help you get refunds for unsatisfactory purchases or compensation from airlines for delayed or canceled flights.
In case you are struggling with warranty claims, bill payments, insurance, or tax reduction, DoNotPay can solve these issues as well.
Our app also has the largest database of unclaimed assets in the United States, so you can find and claim your lost funds quickly.
DoNotPay Offers a Variety of Services
DoNotPay is the ultimate virtual assistant that takes over all those annoying tasks you don't want to deal with!
Need to schedule your DMV appointment? Want to get your college fees waived? Have to draft a legal doc quickly?
We can do all that and much more!
Our app waits on the phone line with customer service of any company for you, reports robocalls, and helps you file lawsuits in small claims court.
We can also help you deal with your parking tickets, get rid of spam emails and texts, or find and sign up for reputable clinical trials!