Zoho's Terms of Service: Everything You Should Know
Every day you read of another social media platform misusing their customer's personal information it seems. These companies seemingly get away with invasion of privacy or other privacy violations without any recourse. DoNotPay created a method of quickly scanning the Terms of Service (ToS) of any website to find out if they share your information or if they left out legally required provisions, so you can analyze the Zoho terms of service for legal violations.
You could use the tool at DoNotPay to receive compensation for violations for any site which you use. Your active profile means that you accepted their Terms of Service, but they aren't following the law. Before the DoNotPay tool's invention, you would need to know the laws of virtually every country to check whether the company had violated any law.
You probably don't know the privacy laws of Italy or France if you reside in the USA. DoNotPay makes it simpler for you to scan a social media platform's ToS for violations. You can hold accountable any company you find doesn't comply with the law.
In this article, we'll review Zoho's not so newly updated ToS and explain how this may impact your online activities or personal data. We'll provide you with alternatives to digging through it manually in case you are like 97 percent of the individuals aged 18 to 34 who agree to terms of conditions without reading them. They cite the document length, confusing jargon, and time it takes to slog through the documents as the reasons for their click-and-go manner of doing things.
What Other Sites Terms of Service Can DoNotPay Help Me Check
You have other options when analyzing the ToS of various websites. We don't only look at the terms of office suites. Our product also lets you examine the terms of use of social media platforms, including Instagram, YouTube, Twitter, Snapchat, Parler, and Facebook. (You might be shocked to learn that fake accounts violate Facebook's Terms of Service and so does the use of anything except your legal name or everyday name.)
Perhaps you love video chatting or instant messaging, so you frequently use messenger apps like Discord and Omegle. If video is your thing, you might want to check the ToS of Twitch, Tik Tok, or the biggie of the business and social world, Zoom.
Whether you or your children game or you send cash online, you could need to check the terms of service for Roblox, PlayStation, or CashApp. There's a ToS for every site – your website space (Amazon Web Services), your email (Google), your favorite independent e-commerce shops (Shopify), and even the vacation home rental site you use (Airbnb).
Zoho's Terms of Service
Zoho began as a cloud office suite to compete with Microsoft Office, Corel Office, and Google Workspace. It also offered an email option to compete with Google's Gmail, Hotmail, and Yahoo Mail. In the beginning, Zoho had one ToS.
Fast-forward in time, to today. Zoho grew by leaps and bounds; it now offers cloud alternatives to every major business application. You can have a Zoho customer relationship management (CRM) database. It offers a project management app, website hosting, a QuickBooks alternative, a social media management hub to compete with HootSuite, and much more.
In all, the site provides 24 categories of software. Not 24 apps, but 24 distinct categories of software. For example, Zoho Workplace is the name of one category, and it contains eight apps.
Each app uses the same ToS that the main website uses. It last got updated on March 19, 2015. Although the site now provides a social media hub platform, so the user can disseminate social media posts to their various social media accounts, the ToS for the whole of Zoho states in the Restrictions of Use that you shall not: "(iv) post links to third party sites...," a doozy of a problem since Zoho wants to use one ToS for all software applications.
They provide one overarching Privacy Policy that was last updated on May 25, 2018. That means that the business updated its privacy policy just in time to meet the implementation of GDPR and not since that point.
But wait. That isn't the only two legal documents on the website. You would also need to review the website's undated GDPR-specific document.
The website's cookie policy isn't a part of its Privacy Policy. It is a separate document called Cookie Policy, last updated on December 2, 2021.
You can quickly see how learning if Zoho violates your rights, much less in what way, could become arduous. How reliable can six-year-old documents that tell you that you explicitly cannot do one of the things they created an app to do? They just didn't have that app when they wrote the ToS presumably.
Solve the Analyze Zoho Terms of Service Problem With the Help of DoNotPay
Under the assumption that you don't have a law degree nor the 76 days of free time that a 2012 Carnegie Mellon study determined the average consumer would need to read every privacy policy and terms of service applicable to them, we offer the DoNotPay way to handle the problem. If you want to analyze terms and services but don't know where to start, DoNotPay has you covered in five quick, simple steps.
How to analyze terms and service using DoNotPay:
1.    Go to the Analyze Terms and Services product on DoNotPay.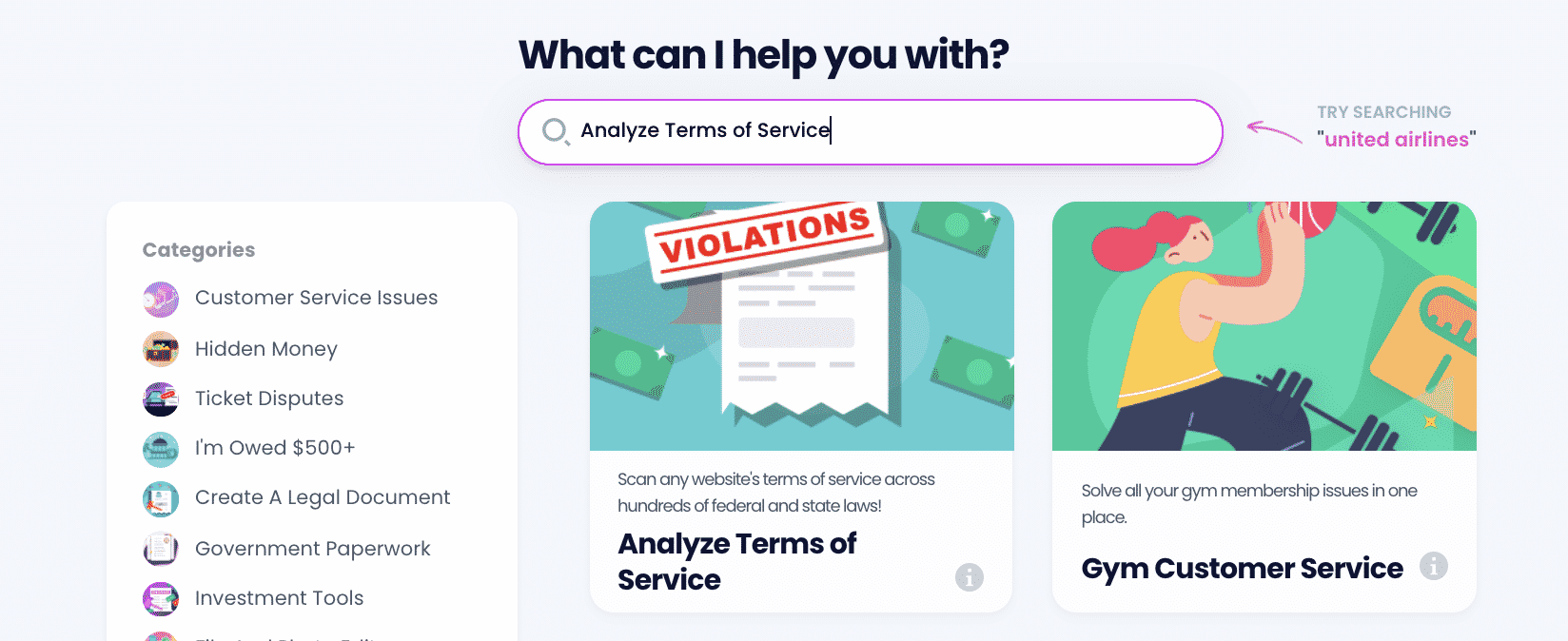 2.    Enter the website domain you would like to scan.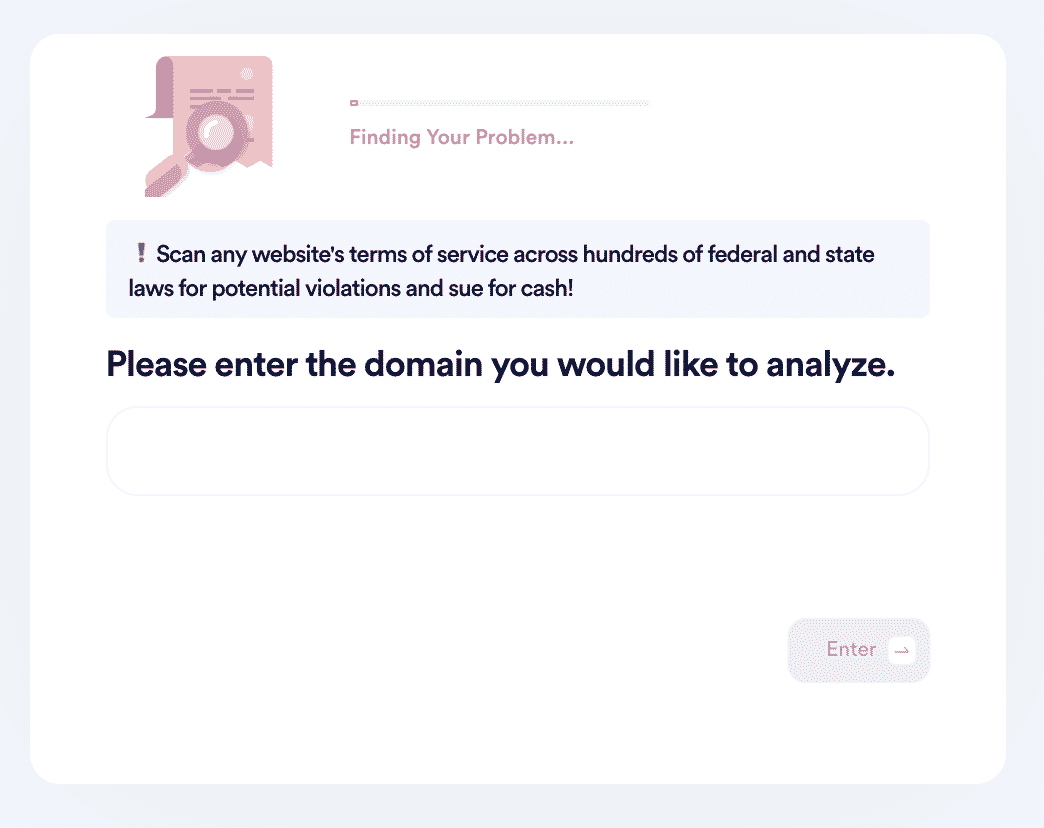 3.    Wait for DoNotPay to identify any legal violations on the website (it should only take a few seconds!) If there are violations, proceed to drafting a demand letter.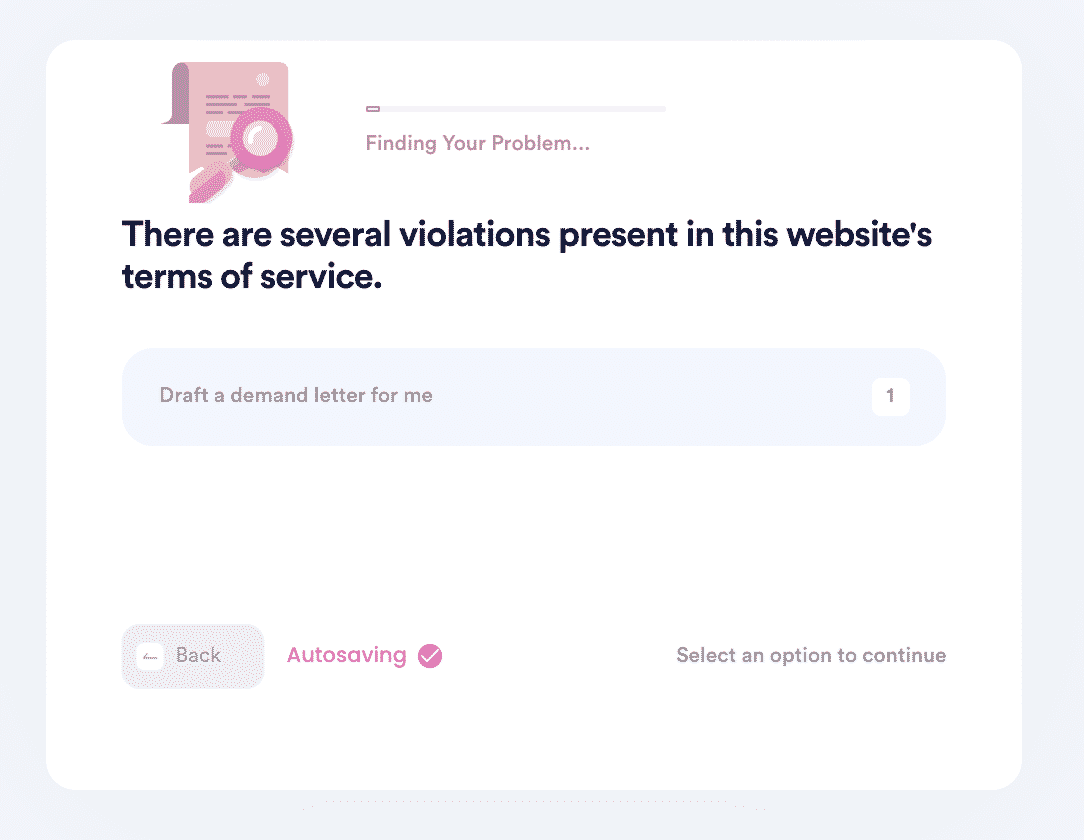 4.    Enter how much you want to receive in compensation and the company name.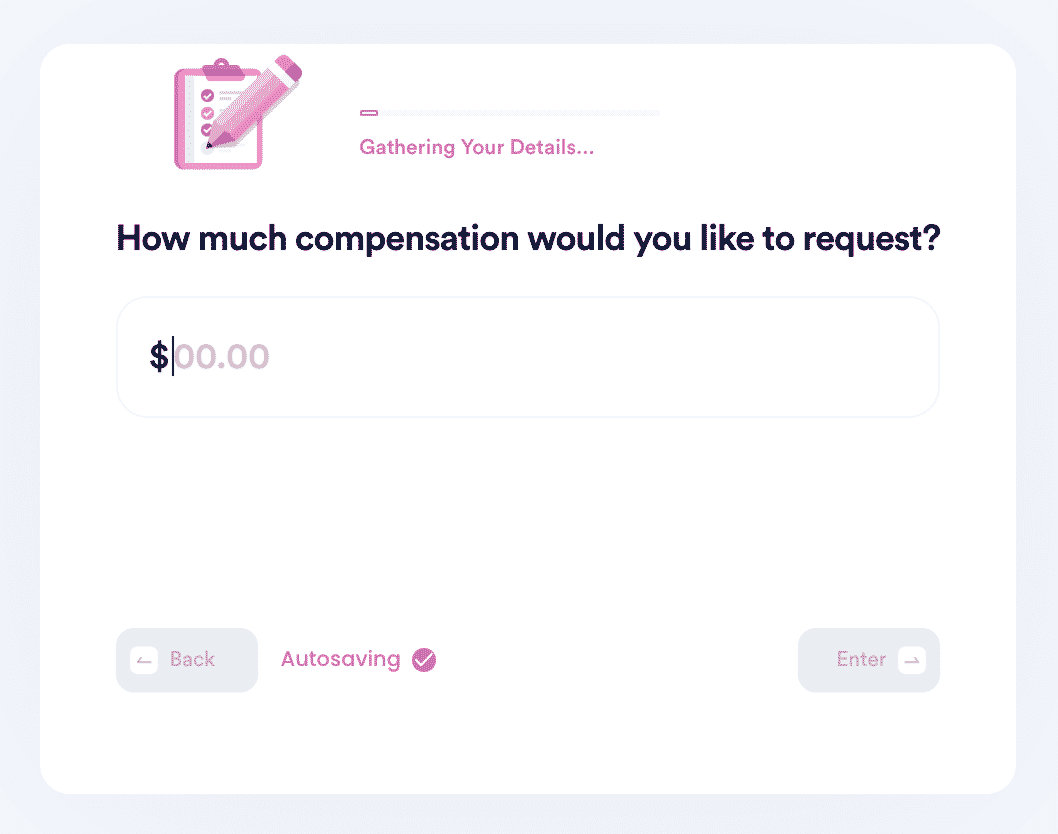 5.    Enter your contact information so the company can contact you.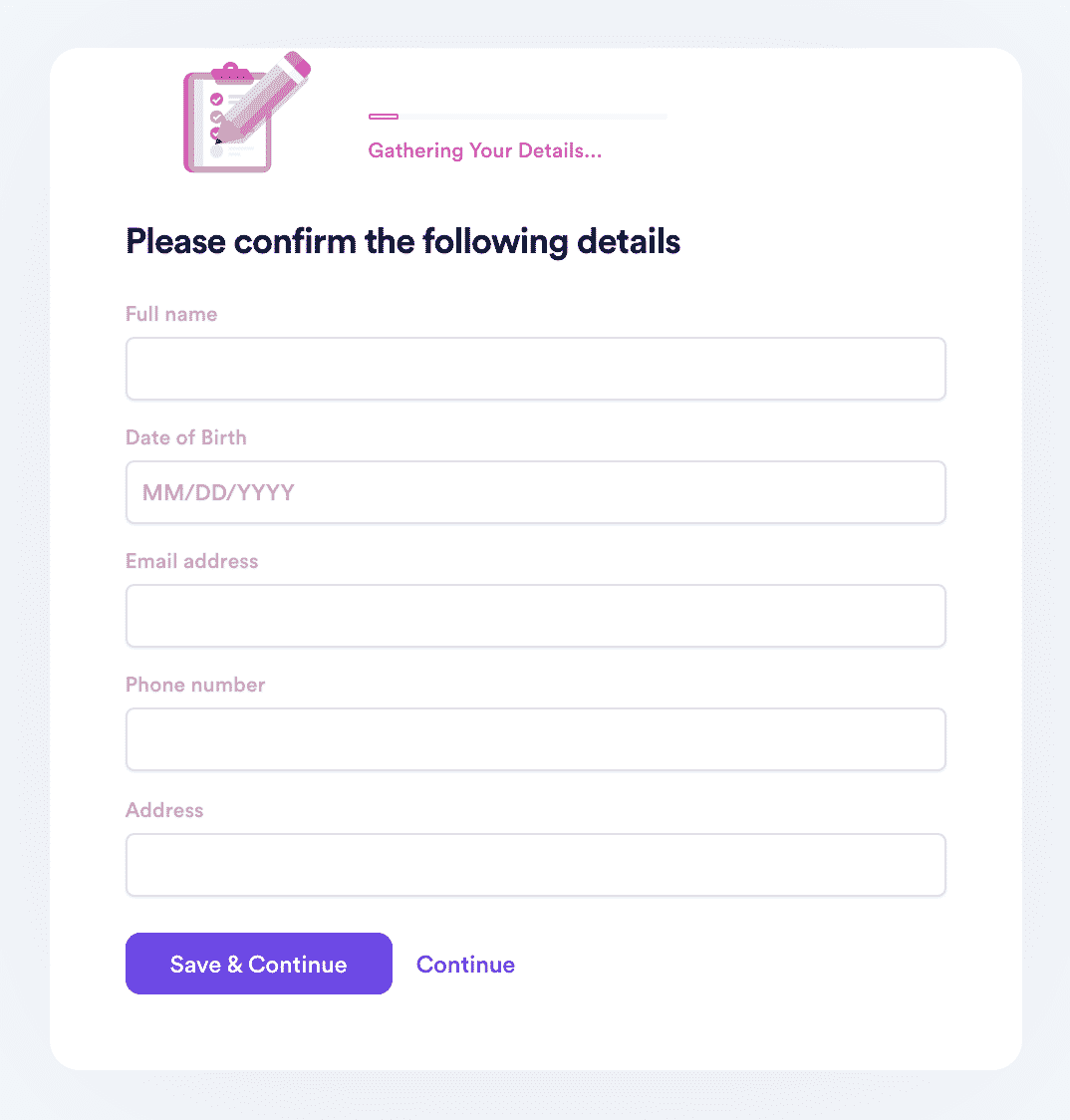 DoNotPay will generate a demand letter on your behalf with every legal violation we identified that you can send to the company.
Analyze any company's terms of service for violations and potential compensation: