Zimbabwe Tourist Visa—The Essentials
Are you a few steps from booking a long-awaited flight to Zimbabwe but still don't know which requirements you must meet to enter the country? Our article will help you find out whether you need a Zimbabwe tourist visa or any other type of authorization for such a trip. Besides guiding you through the most common questions and answers, we will show you how to apply for any tourist visa with zero stress using DoNotPay!
Do You Have To Apply for a Tourist Visa Before Traveling to Zimbabwe?
The Embassy of Zimbabwe in the USA categorizes all countries into three groups:
Category A—nations that don't need to apply for a visa to enter the country
Category B—nations that can get a visa upon arrival in the country
Category C—nations that can't travel to Zimbabwe without a visa
The United States belongs to Category B, which means that there is no visa application requirement before arriving in Zimbabwe. Once your plane lands and you pay the required fees, the officials will put an entry visa stamp on a blank page of your passport and let you pass through.
You can opt for one of the three available types of entry visa:
Single-entry visa that lasts for 30 days
Double-entry visa that lasts for 60 days
Multiple-entry visa that lasts for a year
Single- and double-entry visas can be extended by the Zimbabwe Immigration Office.
What Requirements Do You Have To Meet To Enter Zimbabwe?
Even though you don't need to submit a visa application before traveling, you should meet certain criteria to visit Zimbabwe. You must:
Have a passport that should:

Have at least two empty pages
Be valid for at least 180 days beyond your period of stay in the country

Provide a copy of your return ticket to Zimbabwe
Have a mandatory Yellow Fever vaccination certificate
Prove that your financial assets can cover the entire stay in the country
Prepay all the existing additional expenses, including accommodation or tours, using an accepted payment method, such as a credit or debit card
Vaccination certificates for typhoid, rabies, and hepatitis A aren't mandatory but are highly recommended.
What Is the Zimbabwe Tourist Visa Cost?
Here's a table showing how much you have to pay for a visa depending on its type:
| Visa Type | Price |
| --- | --- |
| Single-entry visa | $30.00 |
| Double-entry visa | $60.00 |
| Multiple-entry visa | $160.00 |
Active COVID-19 Entry Restrictions for Zimbabwe
Starting from December 2020, all travelers visiting Zimbabwe, including the ones from the USA, must provide a negative COVID-19 test that's no older than 48 hours.
In most cases, if you arrive in Zimbabwe without it, the officials will refuse to let you enter the country or detain you until you undergo the required testing. Quarantine isn't required unless you are coming from a destination with an increased number of the Alpha and Delta COVID-19 variant cases.
Another rule you must adhere to is a local curfew proposing movement restrictions from 6:30 p.m. to 6:00 a.m. If you violate it or break any other regulation—provide a fake negative COVID-19 test, for example—you can be arrested and prosecuted. Milder cases include huge fines.
Who Can You Contact for Further Information About Getting a Zimbabwean Visa?
If you have any questions or concerns about your Zimbabwean visa, the best way to get updated answers is to contact the Embassy of the Republic of Zimbabwe in Washington. Here are the communication channels you can use to get in touch with the officials in charge:
Communication Method
Details
Phone
(202) 332-7100
Email
consular@zimembassydc.org

general@zimembassydc.org

Fax
(202) 483-9326
Address
Embassy of the Republic of Zimbabwe

1608 New Hampshire Ave NW,

Washington, DC 20009
File Your Visa Application With Zero Stress Using DoNotPay's Help!
A Zimbabwe visa may be simple to obtain, but what about regular tourist visa applications for other countries? Not only can the process be overbearing and complicated, but you may also come across contradictory information and make a mistake. If taking such risks is not an option, rely on DoNotPay and let us walk you through the entire application procedure!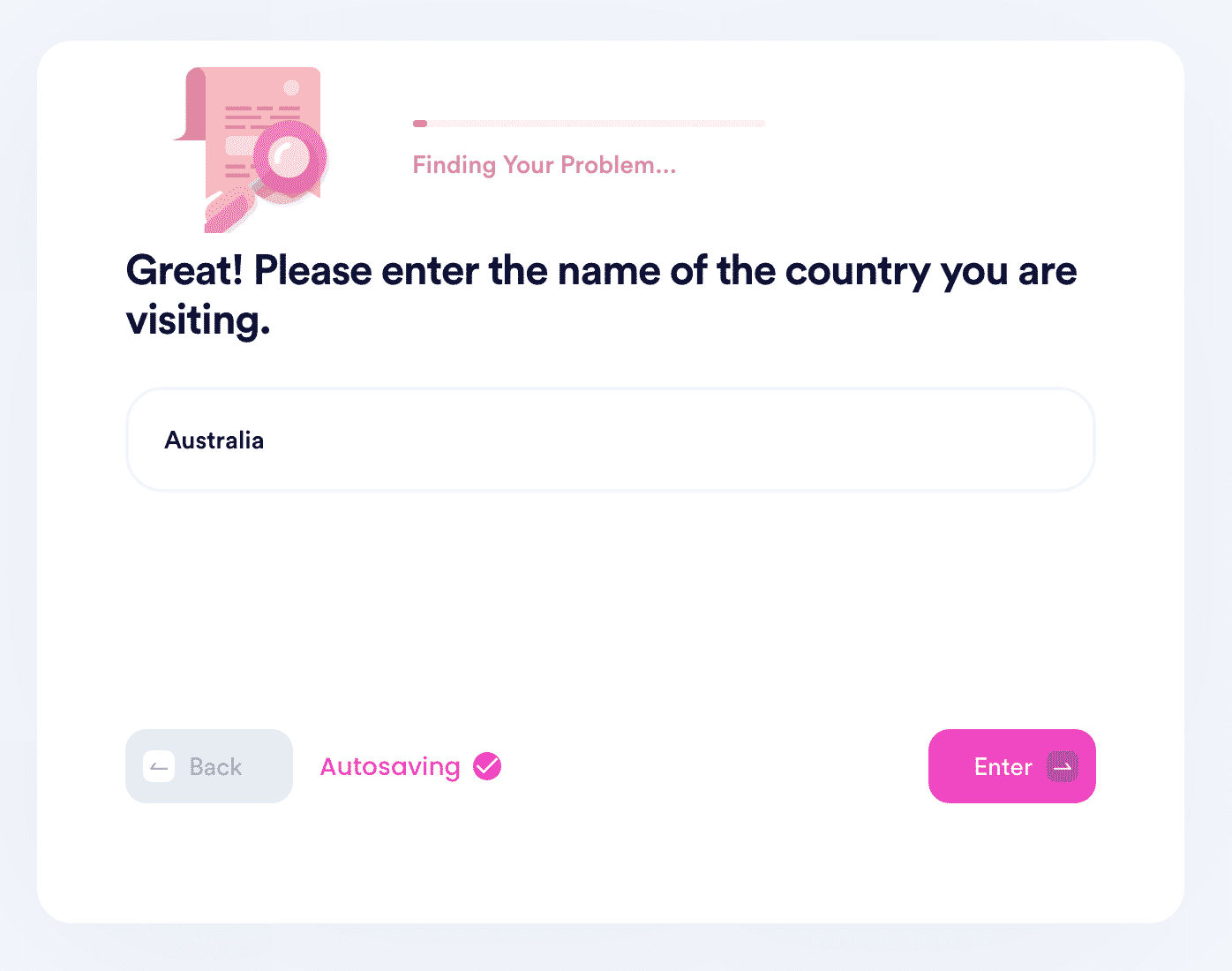 It's easy—all you should do is follow the prompts below:
Access your DoNotPay account from any web browser
Look for the Tourist Visa Guide option
Confirm that you are a U.S. citizen or that you have a valid U.S. passport
Type in the name of the destination country

Our app will immediately check whether you are required to get a tourist visa for the chosen destination. If you are, we offer you a list of the required documents and forms you must prepare for your application.
Once you gather all the paperwork, DoNotPay will also contact the embassy of the country in question and ask if you are allowed to submit an email application. You won't even need to search for a suitable form to fill out as we will send you a direct link to the online application or a printable version for manual completion.
Are you craving more African energy and beauty? DoNotPay makes your travel a smooth-sailing experience by helping you get tourist visas for other countries in the same area. These include:
DoNotPay Is the Best Solution for Your Bureaucratic Problems!
A wide range of handy features DoNotPay offers can assist you in resolving administrative issues without breaking a sweat! Our app provides the easiest way to:
Get What You're Owed in a Few Taps!
Shopping is fun, but retailing companies can sometimes be difficult to negotiate with, especially when things go wrong. With DoNotPay, you can reach their customer service without spending hours on hold and get a refund fuss-free! Should the merchant refuse to collaborate, we can help you get justice by suing them in small claims court.
Our app can also file an insurance or warranty claim in your name, request gift card cash back, or initiate returns for dissatisfying products.
If you want to check whether you have any unclaimed money in old bank accounts, using DoNotPay is the easiest way to do it!