How to Get a Zendesk Free Trial Securely With a Virtual Credit Card

Zendesk is a leader in the CRM (customer relationship management) software arena, being used by large and small companies. To find out if their service is right for you, you can sign up for a . They offer two types of free trials:
A thirty-day free trial
A free demo of the system and how it will work for you and your business
With DoNotPay, you will never have to sign up for a free trial again, giving up your credit card information. DoNotPay offers a virtual credit card that keeps your personal credit card info safe and secure, and even if you forget to cancel, you will never be charged.
How Can I Get a Free Trial From Zendesk?
Actually, getting a is pretty easy.
Go to their website.
Click on the box that says 'Free Trial'
You will need to fill out your work email address and click next
Give your name and phone number, next
Fill out your company name, the number of employees
Check if you are a service or sales organization
Select a language and  create a password
Click on Complete Trial Signup
If you are wanting to take a demo tour of the program, simply click DEMO at the top of the page and fill in the contact information about you and your company.
You will not need to give your credit card information to begin your , unless you are choosing to subscribe.
What Types of Plans Does Zendesk Offer, and What Do They Cost?
Zendesk offers five different plans or can help you customize a plan that is right for you.  The complexity of the plan can be determined by the needs of your organization. Each plan is priced at a per-agent rate.
              Plan
              Costs
                       Features
     Essential Plan
$5 per month per agent

Email and social channels
Basic help center
Web widget and SDK

      Team Plan
$19 per month per agent

Includes everything in the Essential Plan plus
Business rules
Performance dashboard

    Professional Plan
$49 per month per agent

Includes everything in the Team Plan plus
Multilingual content
CSAT surveys
Customized reports

 

Enterprise Plan

$99 per month per agent

Includes everything in the Professional plan plus
Offers multi-brand support
Access to multiple ticket forms
Custom agent roles

      Elite Plan
$199 per month per agent

Includes everything in the Enterprise plan plus
Advanced encryption
Data center location
One-hour service level objectives
All prices are monthly costs, if paid annually. Monthly payment options are available but are a higher monthly cost.
Does Zendesk Automatically Charge My Credit Card if I Don't Cancel My Free Trial?
Zendesk does not ask for your credit card info, unless, of course, you are purchasing a plan. Pay special attention when purchasing a plan, since Zendesk does not honor refunds on early cancellations.
How DoNotPay Can Help You Avoid Automatic Charges for Free Trials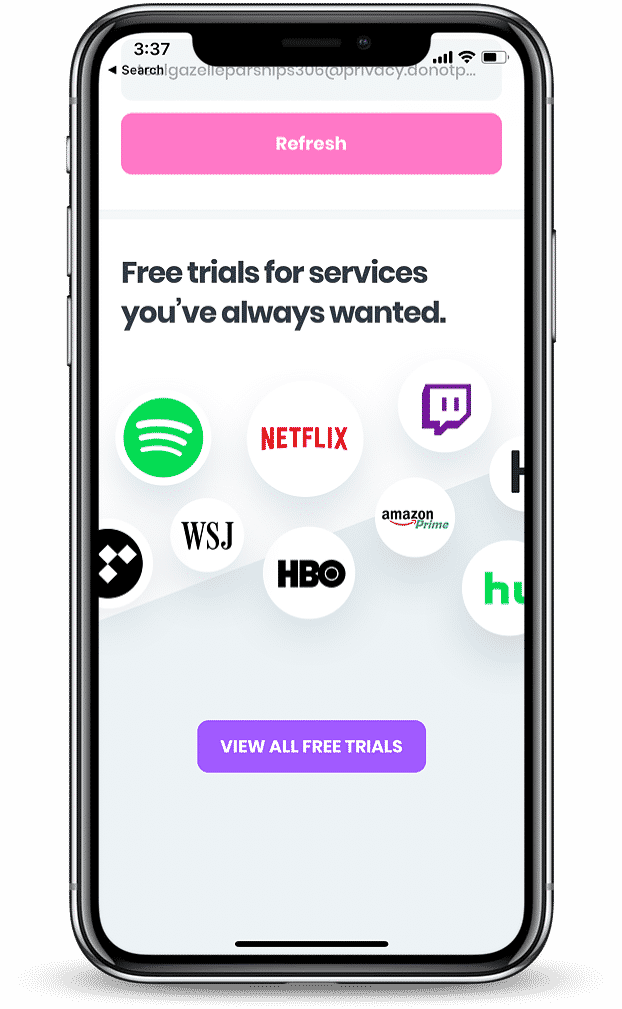 Even though Zendesk's current policy does not require credit card information, many companies do. And if you forget to cancel, you get hit with charges, even if you do not want the service or product. DoNotPay can help you avoid those automatic charges with our virtual credit card. It is easy to use, and will save you tons of money for unwanted services.
Here's How It Works:
On DoNotPay, search for Free Trial Card.
Enter the company you want a free trial for.
DoNotPay generates a random number and credit card information that you can use for that service.
Copy all the card details shown on your screen.
When prompted for your credit card info, enter the information from the virtual card we provided.
Kick back and enjoy the free trial!
Even if you forget to cancel, don't worry! Since there is no balance on the card, no charges can be made. You will automatically be unsubscribed.
Keep in mind, the virtual credit card is for one use only and will be deactivated after that use. It can not be used for purchases, only for verification purposes.
 Can DoNotPay Help With Other Things Too?
Absolutely! DoNotPay makes it quick and easy for you to solve so many of the problems you face every day. Don't let your problems cost you time and money. DoNotPay is here to help.
Other things that DoNotPay can help you with:
What are you waiting for? DoNotPay will work to get the best outcome for your case.  Give DoNotPay a try today!