Sign Up for a Zen Studio Free Trial Without Giving Your Credit Card Information

Zend Studio is one of the most innovative PHP IDE frameworks on the market today. Many well-known companies, including Disney, use Zend Studio to help create their websites. While this framework is popular, it is not cheap to use.
Before you purchase a subscription to Zend Studio, you should try it to see if you like it. If you want to find an easy way to use the Zend Studio free trial without getting charged, DoNotPay can help.
What Can You Do With Zend Studios?
If you want to take your web and mobile app design to the next level, you should consider using Zen Studio. This advanced PHP framework supports a wide range of scripts and extensions to allow you to develop an innovative and one-of-a-kind app. You can also experiment with HTML codes and utilise the informative Zend community to help you develop your mobile site.
Some of the other things that you can do with Zend Studio include the following:
Integrate with popular programs, such as Git Flow, Docker, and Eclipse
Easily integrate Zend Studio with popular computer software, such as IBM and Windows
Seamlessly work with various cloud platforms to create a private or public cloud-based site
Boost efficiency with the built-in debugging feature
Save time when coding by using the built-in code editor
With Zend Studio, you can create and increase your PHP app performance easily.
How Much Does it Cost to Use Zend Studio?
The cost to use Zend Studio can vary based on what you intend to use it for. To use it, you must purchase a user licence for Zend Studio. Some of the different types of licences that you can purchase include:
| | | |
| --- | --- | --- |
| Licence | Features | Annual Fee |
| Personal Use | Best for hobbyists | $89 |
| Commercial Use | Good for professional developers | $189 |
| PHP Developer Suite | Includes all of the Zend technologies, such as Zend Guard and Zend Server | $799 |
Zend Studio does offer an educational version for free. This version is perfect for instructors and gives you full access to the Zend forum.
What Are Some Alternatives to Zend Studio?
There are several alternatives to Zend Studio. Some of the alternatives cost less, but they do not offer the same amount of features that Zend Studio offers. Here is a look at some of the most popular alternatives.
Product
Cost
Komodo IDE
$99 per licence
Php Storm

$199 for the first year
$159 for the second year
$119 for the third year and beyond

CodeAnyWhere
$3.60 per user for the basic plan
Does Zend Studio Offer a Free Trial?
Yes. You can try all of the features that Zend Studio has to offer free for 30 days. Here is what you need to do to get your Zend Studio free trial started:
Go to the Zend Studio website
Type in your first name
Submit your last name
Type your email address
Submit your phone number
List your company name
Select your country
Select which platform you will be using the program on
Select the box that says that you agree to receive email communications
DoNotPay Ensures That You Will Not Be Charged for Your Zend Studio Free Trial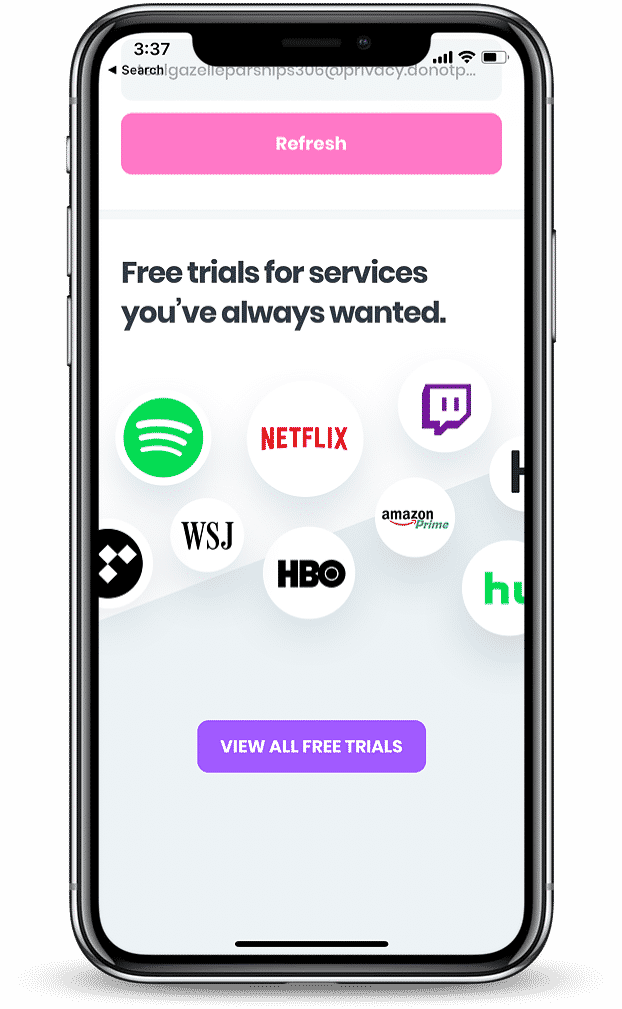 After you sign up for your free trial of Zend Studio, you may be asked to give your credit card information. This will allow Zend Studio to automatically charge your card for a one-year subscription after your free trial is over. DoNotPay has the perfect way to ensure that you are not charged after your free trial is over.
DoNotPay's virtual credit card allows you to essentially put in "fake" credit card information. The virtual credit card will give you the following:
a real expiration date
a real CVV number
a real card number
However, none of those numbers are connected to your actual bank account. So, when your free trial is over, there will be no money withdrawn from any of your accounts.
DoNotPay Can Help You Not Get Charged When Using a Wide Range of Free Trials

Not only can DoNotPay help you avoid being charged from Zend Studios, but our virtual credit card also works with a wide range of companies. Here is a look at some of the ways that we can help you:
This is not the only service that DoNotPay has to offer. Check out our full list of services today to see the other ways that we can help you.