What to Do When You Forgot Your Yelp Password
Recovering a forgotten password for Yelp might seem pretty straightforward, but glitches sometimes arise that make it more complicated than you might expect.
Nothing gets more frustrating than spending valuable time trying to access an account when you forgot the password, particularly if it's a business account or one that you don't use frequently.
If you are struggling to recover after you forgot your Yelp password, you will be happy to learn you can turn the issue over to DoNotPay and just wait for a reply to access your Yelp account once again.
How to Reset Your Yelp Password by Yourself
Yelp seemingly makes it pretty simple to regain access to your account when you forget your password. You follow these steps:
Go to the login page.
Enter your email address and click "forgot password."
On the next screen, re-enter your email address.
Check your email for a reset password email from Yelp.
Click the link in the email.
Enter a new password twice.
If you use multiple emails or have favorite "burner" emails you like to use when signing up for services, particularly ones you might use only sporadically, you'll need to remember the correct email you registered with Yelp. If you enter an email that is not in their system, you won't receive any notice. You'll just keep refreshing your inbox, waiting for a reply.
If you are working on a business account, you cannot manage a business account from your personal Yelp account, so you'll need to ensure you are using the properly registered account.
If You Can't Change Your Yelp Password
If you are struggling to get the email reset to work, you don't really have any other options from Yelp. The pages offer no contact us, and going through the Support pages will merely provide you with the same methods that didn't work before. There is a Talk section of the site where users can share experiences, but if you can't log in, you can't access the Talk section.
Reset Your Yelp Password with the Help of DoNotPay
Once you get fed up with trying to recover your Yelp account password, DoNotPay offers the easiest way of ensuring you get access to your account again, whether it's a personal or business account. All you have to do is provide DoNotPay with some basic information and hand over the problem for the company to solve.
DoNotPay lets you recover your password in 6 simple steps:
1. Go to the Recover Passwords product on DoNotPay and select the type of account you are trying to recover, such as email, streaming service, social media, gaming, eCommerce, and more.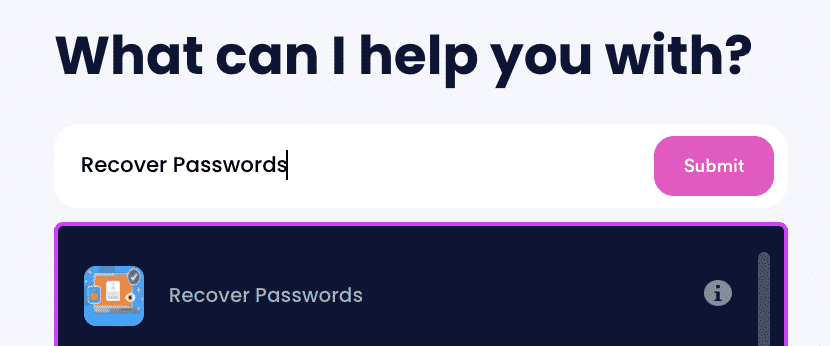 2. Tell us more about your account, including usernames and associated emails and phone numbers.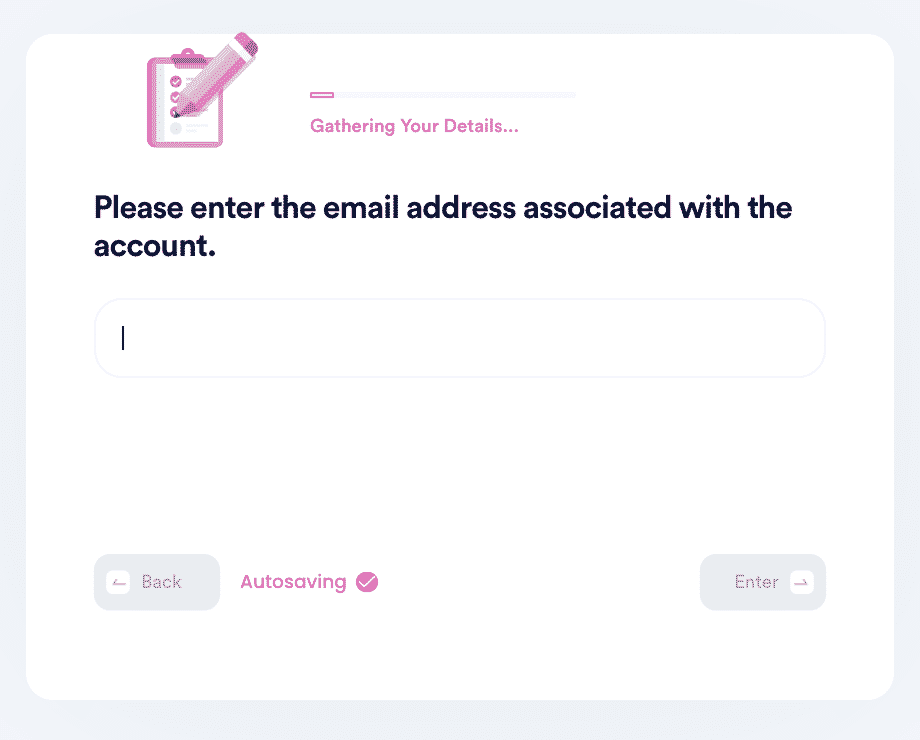 3. Help us verify your account ownership by entering the date you first created the account, when you last logged in, and any payment methods saved under the account.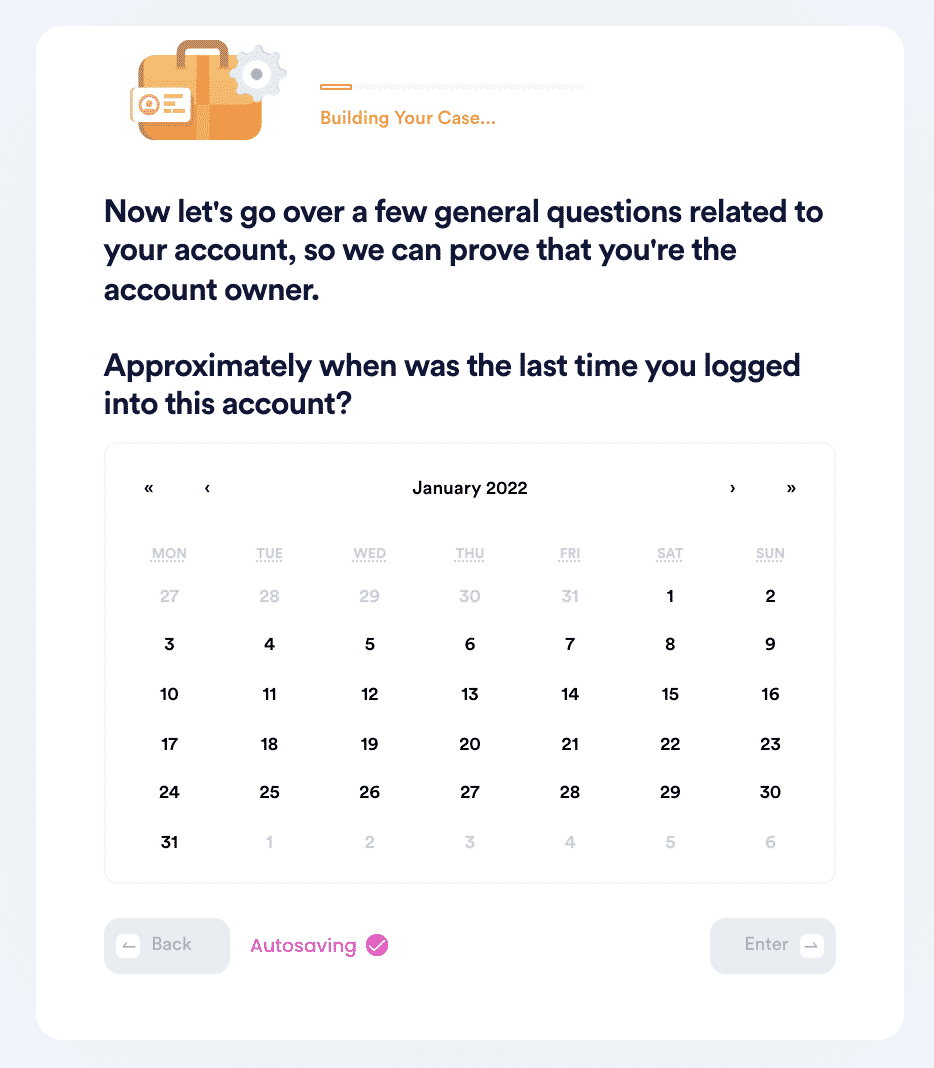 4. Upload photographic evidence if you have any that can help prove your account ownership.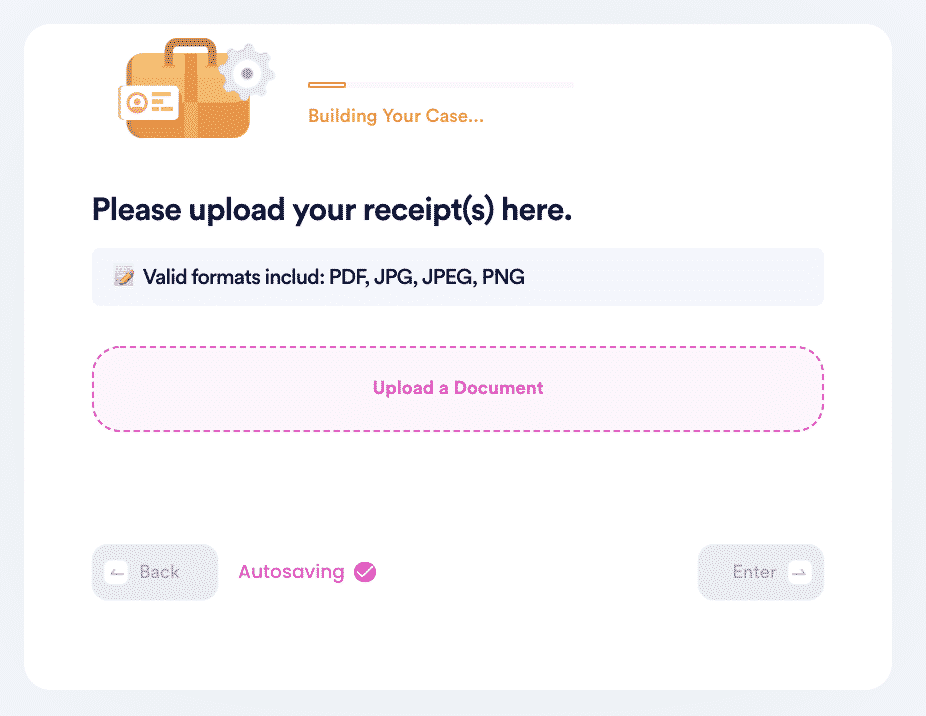 5. Enter any last known or previously used passwords to help verify your identity.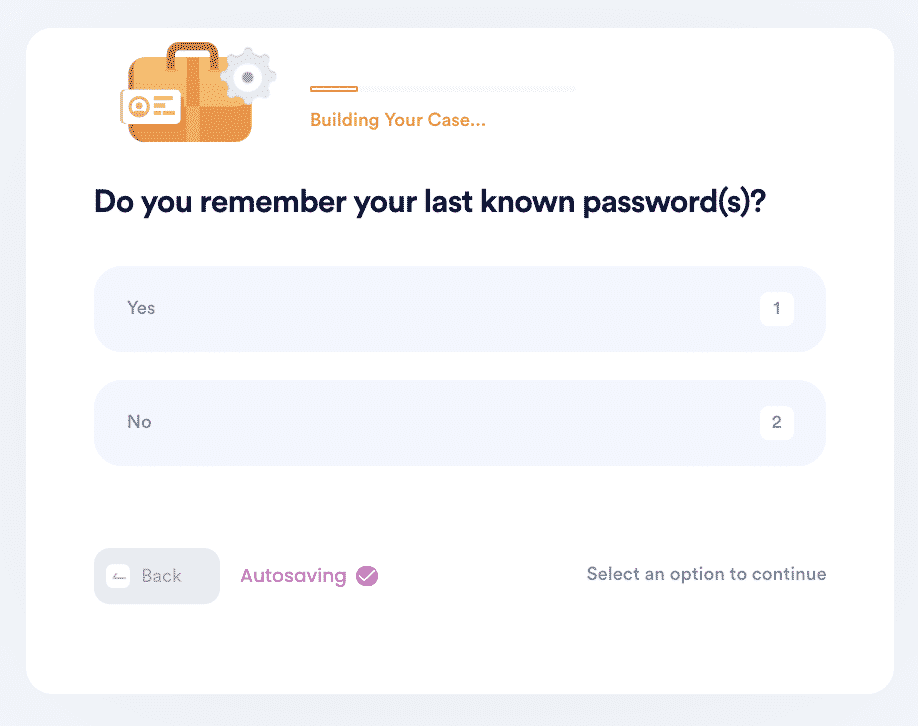 6. Enter your contact information and submit the task!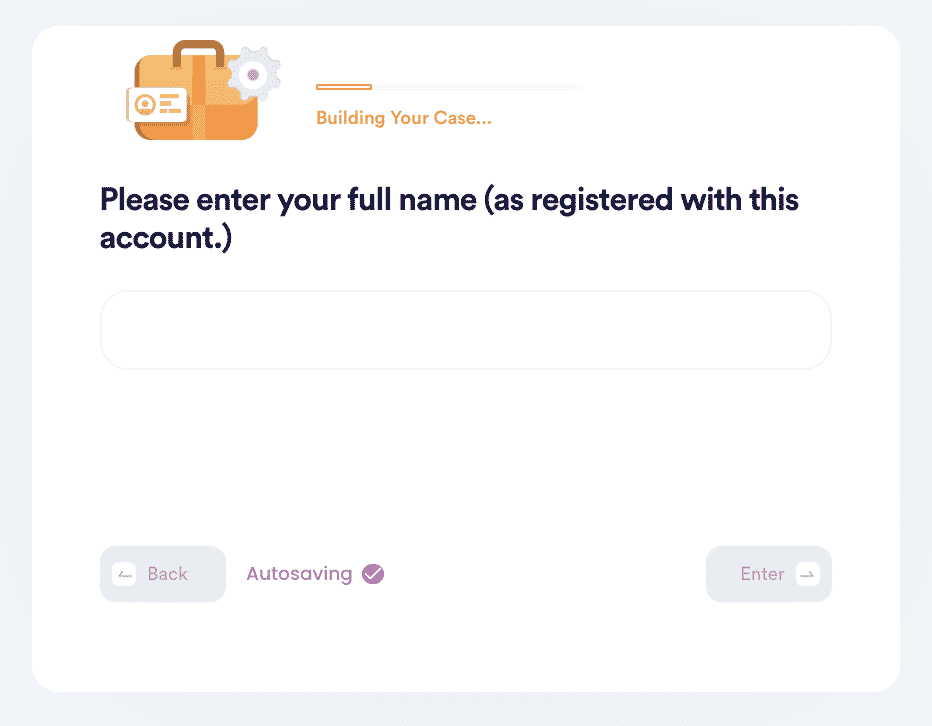 Why You Should Reset Your Yelp Password with DoNotPay
Trying to reset your Yelp password, particularly if you have lost access to your email account or can't remember which email you used, DoNotPay makes recovering your account a snap. These are the three primary reasons you should lean on DoNotPay to recover access after you've forgotten your Yelp password:
Fast—You don't have to spend hours trying to reset your password or wait weeks waiting to hear back
Easy—You don't have to struggle trying to remember which email account you used when signing up with Yelp
Successful—You can rest assured knowing we'll make the best case for you to regain access to your account
Is Yelp Being Difficult? DoNotPay Can Help You Sue Them
Trying to recover a password can become a time-consuming and frustrating experience, especially with a company that offers little or no customer support, not even a chat-bot or telephone number to reach an actual human being. Among the issues you might experience that would cause you to want to sue Yelp would be:
Mental anguish
Lost wages
Pain and suffering
Economic loss
You might have another reason to want to sue Yelp, and DoNotPay can help. Maybe you have a business that received unfair reviews on Yelp that damaged your reputation and caused economic loss. Perhaps you followed a recommendation from Yelp and suffered food poisoning after trying out a new restaurant. DoNotPay's Sue Now could be the solution for you to seek redress.
DoNotPay Helps You Reset All Your Forgotten Passwords with the Click of a Button
DoNotPay should become your most reliable place for recovering lost passwords and resetting them as they go far beyond Yelp in fixing this problem. Here are some examples of company or app passwords you can recover:
DoNotPay stands ready to help you recover your lost password for any of hundreds of accounts. Sign up for DoNotPay today or download the app, put your frustrations behind you, and regain access to your lost accounts.