Working Capital Loans for a Small Business
Are you looking for a small business loan to cover startup costs or increase your company's productivity? You should get familiar with how these loans work and which lending institution—banks, credit unions, or online lenders—offers the best terms.
This article explains what working capital loans for a small business are and lists different options for you to consider.
Use DoNotPay to access a powerful product that helps you find a lender and secure a loan fast.
What Are Small Business Working Capital Loans?
Working capital loans for a small business are short-term funding that you can use to cover day-to-day expenses and finance your business's activities, such as:
Different Forms of Working Capital Small Business Loans
Small business working capital loans are available in the following forms:
Terms loans
Cash flow loans
Lines of credit
Invoice financing
Merchant cash advances
Small Business Administration (SBA) loans
Term Loans for Small Businesses
Term loans are a common form of financing for startups that:
Provides working capital
Has to be repaid over a set period
This type of small business loan might be suitable for your business if you need to:
Get the funds fast
Finance certain renovations
Manage your cash flow with extended repayment terms
Cash Flow Loans
Cash flow or short-term loans are similar to term loans since you:
Get a lump sum
Must pay back the provided amount in installments over a set amount of time
Keep in mind that you will have to settle a fixed fee instead of interest.
Lines of Credit
Lines of credit is a type of small business loan you can get if your business needs funding for operational cash flow and you want to borrow a part of available funds.
Invoice Financing
Invoice financing is a form of small business working capital loan that could be suitable for your company if you:
Experience cash crunches as a result of outstanding invoices
Do not qualify for a small business line of credit
Merchant Cash Advance
Merchant cash advance (MCA) is a type of loan that is beneficial for a small business that:
Is looking for short-term capital
Generates considerable revenue through credit card transactions
Does not qualify for any other type of loan
Keep in mind that MCA interest rates are usually extremely high.
Small Business Administration (SBA) Loans
Some SBA loans—such as the 7(a) Loan Program—can also be used for working capital.
Since the SBA guarantees a part of the sum, these loans are among the best small business loans for companies with little collateral and credit history.
Keep in mind that SBA loans might not be suitable for you if you are in a hurry as their approval process can take up to three months.
How To Choose the Best Small Business Working Capital Loan
When looking for a working capital loan for your small business, you need to go through different options.
You should not decide before considering numerous criteria, including the ones in the following table:
Criteria To Evaluate
Details
Qualifications
You should confirm whether you fulfill the required criteria, including the minimum:

Annual revenue
Length of time a small business needs to be in operations

Collateral and guarantee requirements
You need to check if the lender mandates:
Rates or fees
You should consider interest rates and fees carefully since they add up to the total sum you will have to repay to the lender in the end
Funding speed
It is important to know how long:

The approval process takes
It will take to access the funds if your request is approved

Repayment terms
How long you will have to repay your loan could affect your:

Planned projects
Business operations
Get Small Business Loans With DoNotPay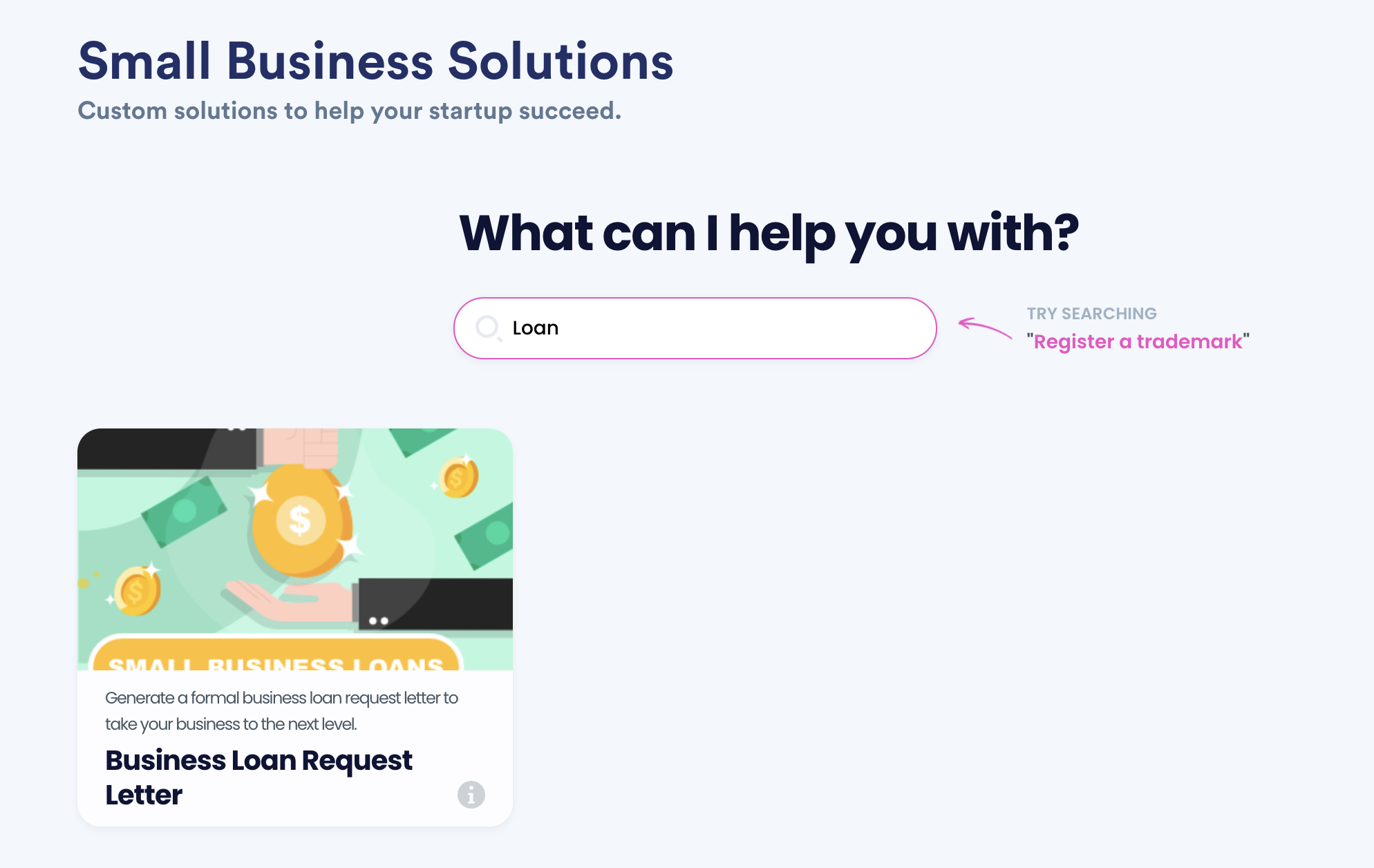 Since getting a loan can be a challenging and lengthy task, you will need all the help you can get. Start with gathering the necessary documentation to prove your small business is healthy. Here is what you should do:
Collect your personal and business credit scores
Prepare any business financial statements, including the:

Profit and loss statement
Cash-flow statement
Balance statement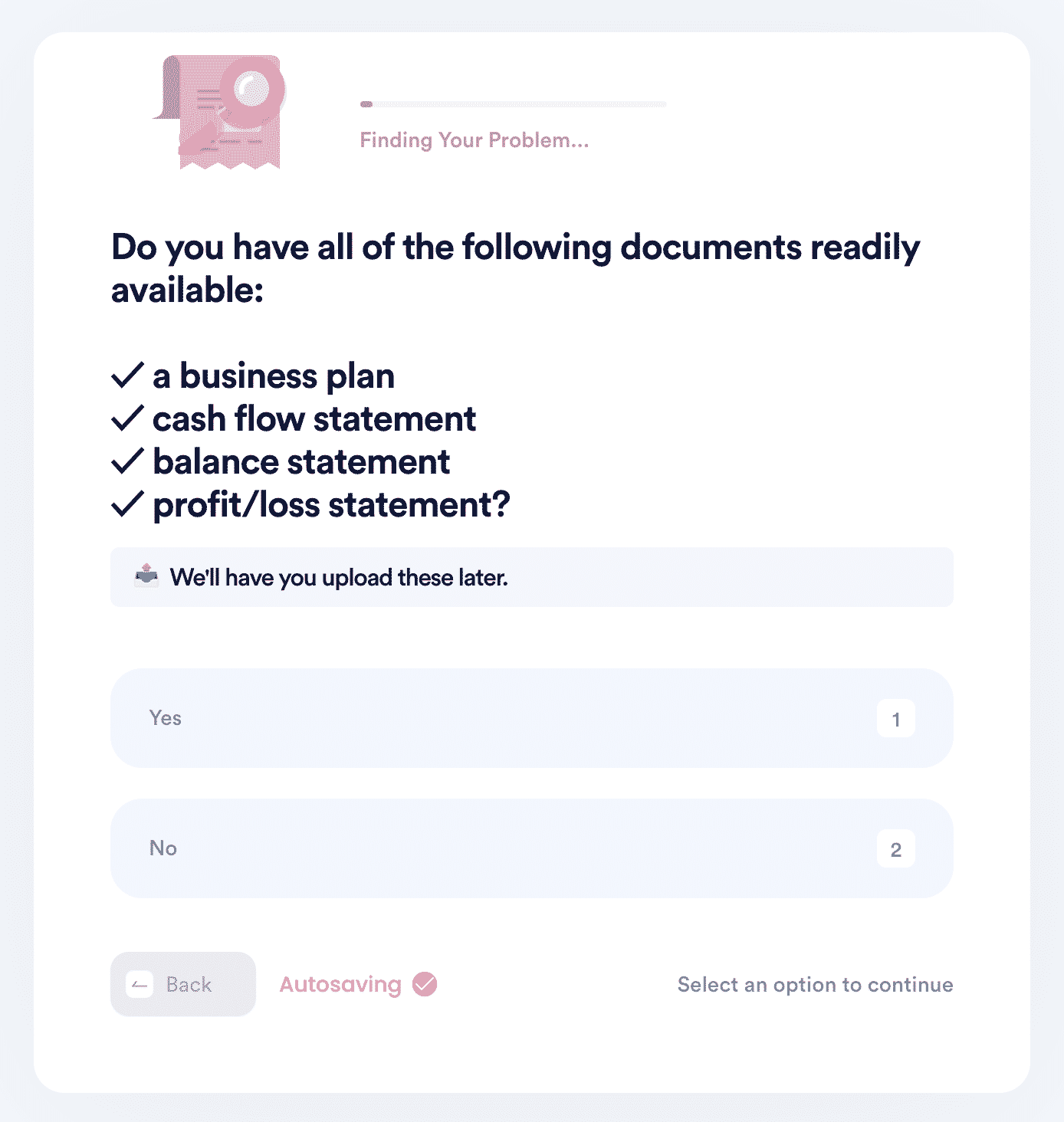 While important, paperwork is not enough—you should also create a formal letter that will convince a loan officer your request needs to be approved.
DoNotPay can help you generate an airtight small business loan request letter that will include all necessary details and convey the right message.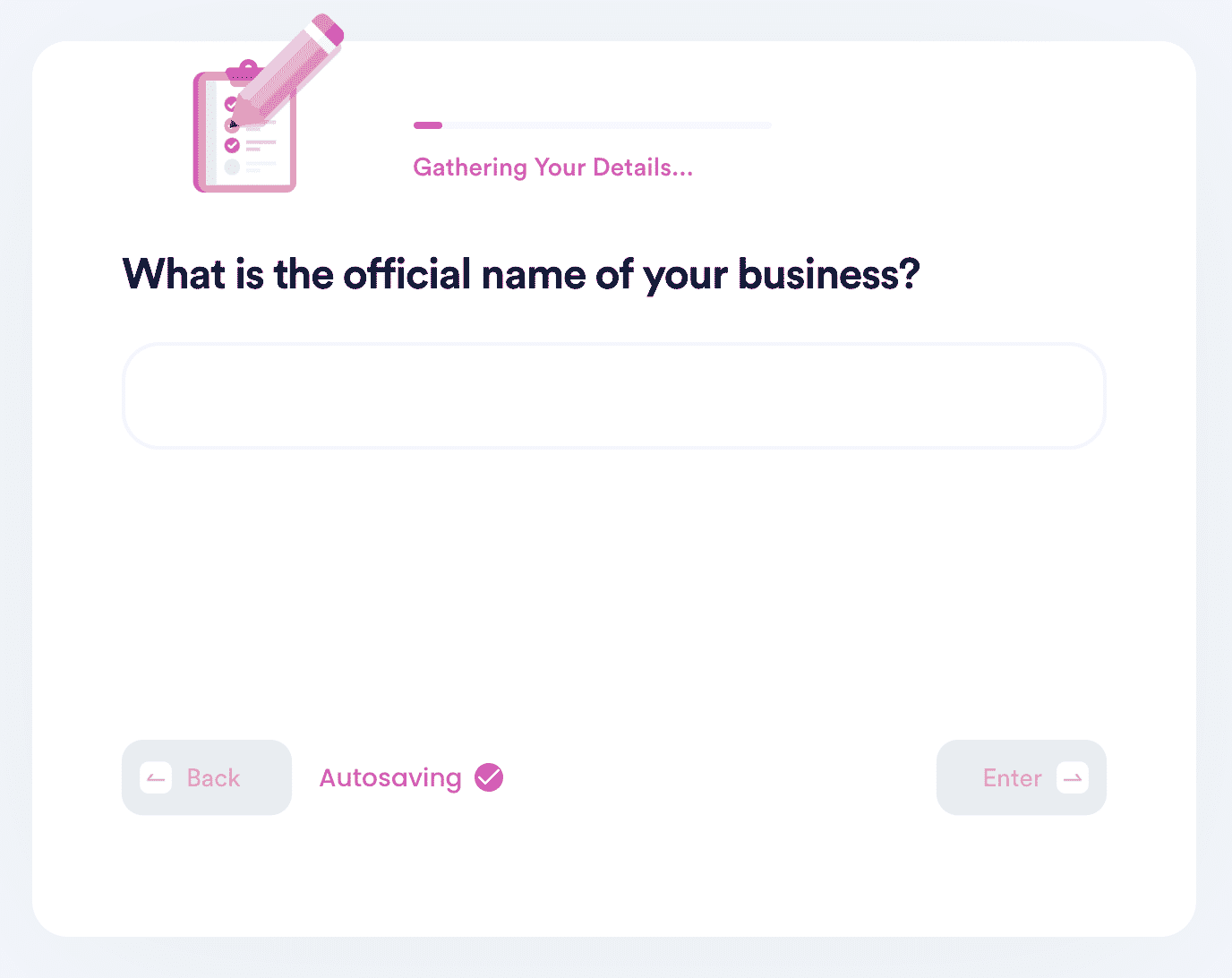 If you have prepared the above-listed documents, access DoNotPay and take these steps:
Choose our Business Loan Request Letter feature
Enter your company's information
Inform us about the amount you would like to borrow
Upload the gathered documentation
Finding a lender can be overwhelming as there are numerous options to choose from.
If you do not know where to start, use the integrated Find Online Business Loan Lender product while completing our questionnaire. We will rank the best lenders for you based on your business's type, industry, and loan requirements.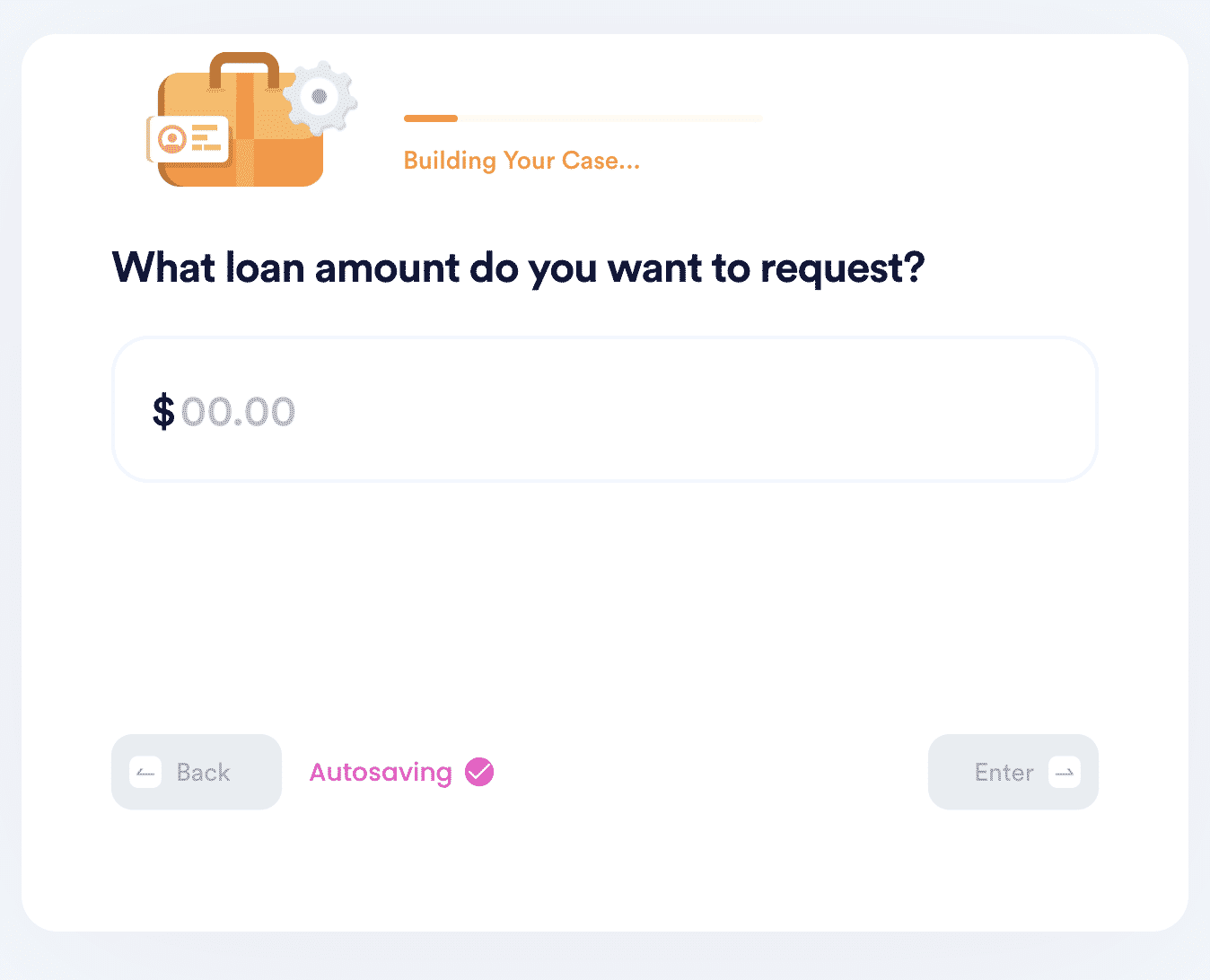 Get the Upper Hand With DoNotPay
The business world is extremely competitive—that is why it is always good to have some extra capital set aside when you need to invest in your company. You can leave the bureaucratic task to us—DoNotPay will draw up business loan request letters in your stead.
If your finances are taking a hit, rely on our app. With our assistance, you will be able to:
Fight fraudulent chargebacks
Remove fake negative reviews online
Register and protect your trademark
Send mail and faxes at no additional cost
Handle clients breaching contracts and get what you are owed
Whatever the task at hand, our AI-powered app will see it through successfully.
DoNotPay—The Assistant Every Business Needs
You cannot escape bureaucracy in business. What you can do is let DoNotPay deal with it. Whether you need to register a DMCA agent or complete an Employer Identification Number (EIN) registration, our app will lead the way.
Using DoNotPay, you will also not have to worry about 83(b) election forms or Privacy Shield self-certification. From generating to filing important documents and from dealing with employees to handling clients on your behalf, our AI-driven app is your go-to solution.
Grow and protect your business with the world's first robot lawyer!