Work Injury Reports Explained
A work-related injury or illness occurs as a result of an event in the work environment. According to the U.S. Bureau of Labor Statistics, private-sector employers reported 2.8 million non-fatal and 5,333 fatal work injuries. 
If you have been injured at work, you should file a work injury report immediately. Rest assured, your employer and insurance carriers are legally bound to provide compensation for your work-related injuries. This article will discuss what qualifies as work-related injuries and how to report them. 
What Qualifies as Workplace Injuries?
Occupation injuries refer to workplace accidents that cause physical harm to an employee. Some examples of these include: 
An accidental slip and fall

Hurt by an object falling from above

Hurt by faulty equipment

Getting crushed by a heavy object

Falling from a certain height

Accidental chemical poisoning

Needle-stick accidents
Occupational injuries are distinct from occupational diseases, which are the development of sickness by an employee due to prolonged exposure to a workplace hazard. Examples of occupational diseases include:  
Carpal Tunnel Syndrome 

Back pain from lifting heavy objects

Loss of hearing due to constant exposure to loud noises
Why Should You Report Work Injuries?
Reporting work injuries is beneficial to the injured worker, other employees, and the employer. The table below outlines three advantages of filing a work injury report.
| | |
| --- | --- |
| Advantages to Filing a Work Injury Report | Explanation |
| Written Evidence  | An employee's work injury report provides written documentation of the incident and thus preserves evidence for future symptoms developed as a result.  |
| Financial Compensation | The employer or insurance carrier is legally bound to provide compensation for the injury, including paid time off, paid medical treatments, and more. If there is no report of the accident, your employer can deny responsibility.  |
| Workplace Safety | Reporting workplace injuries will help a company identify the cause of the accident and develop safety strategies to avoid them in the future.  |
How to Report Work-Related Injuries? 
First, you must file a report to your employer within 30 days of the accident, or within the timeframe specified by your state. Your report should contain the following information:
Personal information

Personal medical insurance carrier

Time of accident

Location of accident

A detailed description of events that led to the accident

Employer information

Witness statement
The injury report should be honest, detailed, and error-free. Indeed, mistakes in injury reports are often used by insurance companies to dispute compensation claims. Thus, in order to receive full financial compensation, avoid any errors while filing the paperwork. 
DoNotPay Anonymous HR Complaints for Workplace Reports
If you suspect that your workplace provides unsafe working conditions, you can submit an anonymous complaint to HR with DoNotPay! Follow these steps to have DoNotPay send your anonymous complaint to HR:
1. Log in to DoNotPay and open the Anonymous HR Complaints product.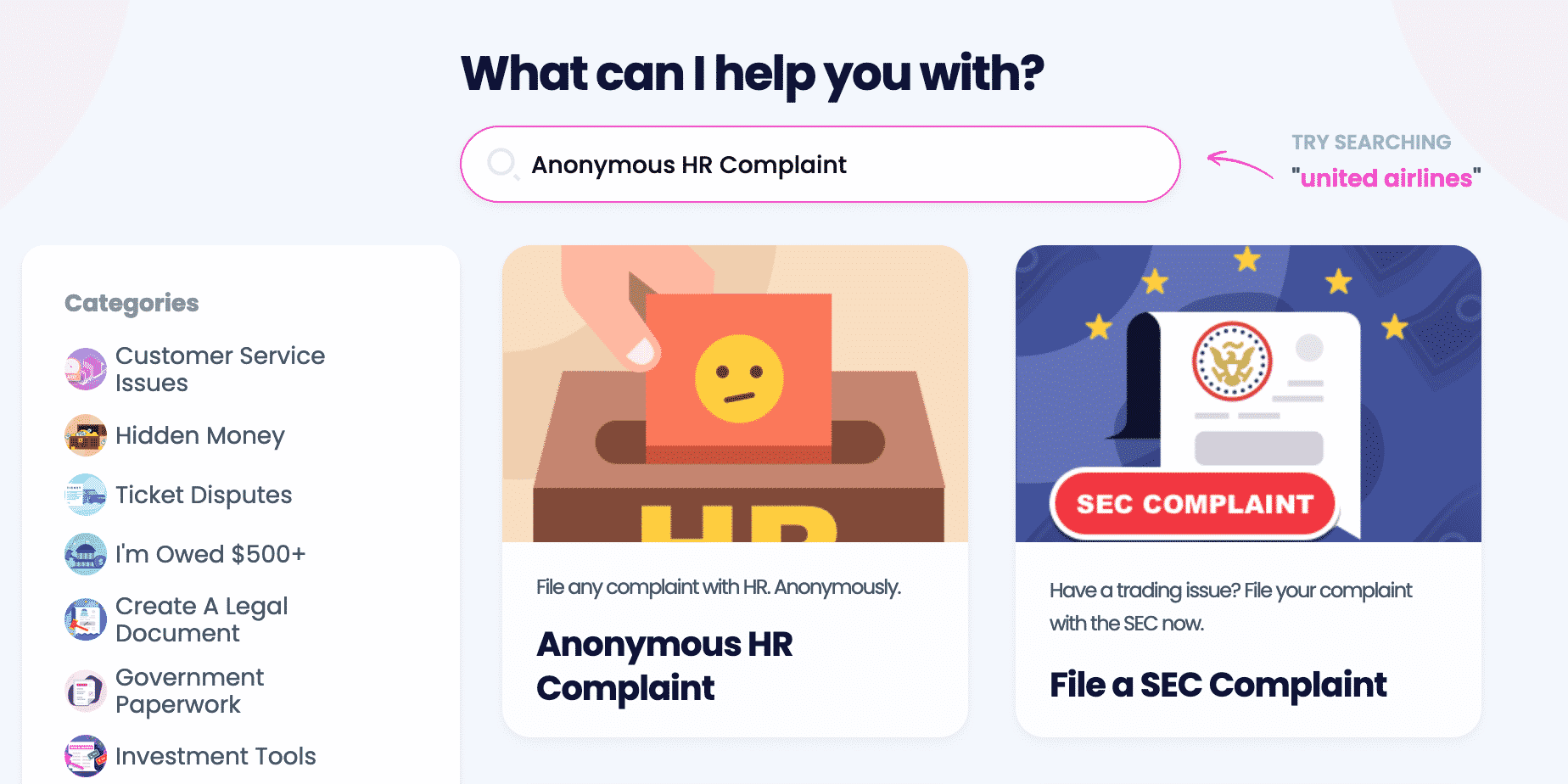 2. Then, enter your employer's name and your HR department's address.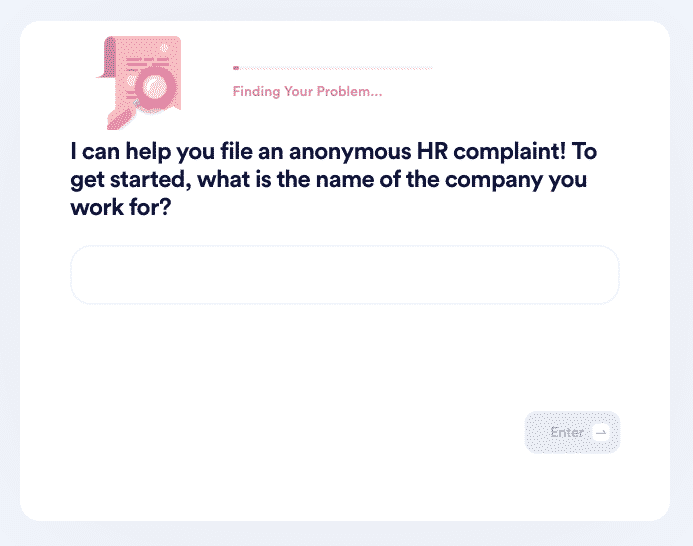 3. Next, explain what incident you're reporting and how you want it resolved.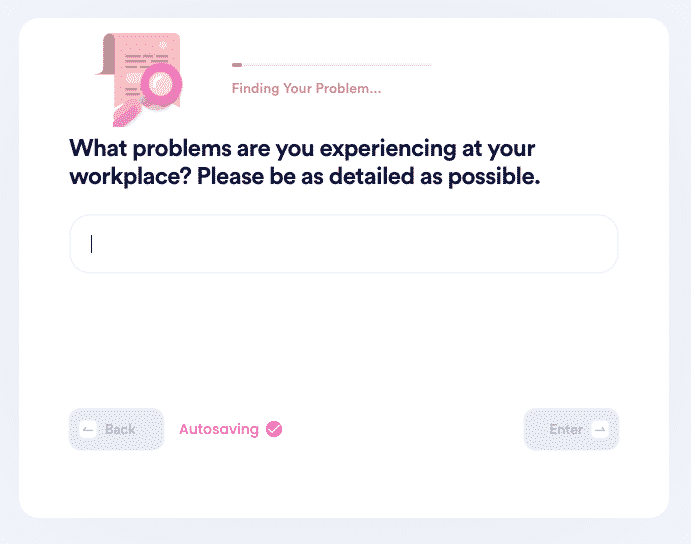 Finally, let DoNotPay automatically mail your report to HR without including any of your personal information!
What Else Can DoNotPay Do for You?
DoNotPay offers a collection of resources for employees dealing with work-related problems. Here are other quick reads:
DoNotPay does not stop at work injury reports. In addition to workplace issues, DoNotPay can help you with other day-to-day matters such as: