Easily Dispute Unfair Wire Transfer Fees and Get Money Back
Have you ever wire transferred money and found that you were hit with an overwhelming wire transfer fee? Unfortunately, many places charge excessively for wire transfers, which causes individuals to spend way more than what they've bargained for. Wire transfer fees have become so commonplace that many people don't know whether they can fight to get them removed or reduced.
Here at DoNotPay, we want to help you minimize excessive fees and only pay for what you deserve. We know wire transfer fees can be overwhelming, but it doesn't have to be. Today we're going to show you how you can fight wire transfer fees on your own and how DoNotPay can make it easy for you to get wire transfer fees removed or reduced.
Types of Wire Transfer Fees
A wire transfer is an electronic transfer of money sent to another party. Many people choose to send money through wire transfer because this type of transfer is one of the safest options and can be sent around the globe. There are two types of wire transfer methods. This includes domestic wire transfers and international wire transfers.
| | |
| --- | --- |
| Domestic Wire Transfer | A domestic wire transfer means that an individual is transferring money within the U.S. If you send a domestic wire transfer, this means that your funds will generally be processed the same day that you conduct the transaction. More specifically, you can expect the transfer to be processed within a few hours. |
| International Wire Transfer | An international wire transfer means that you are wire transferring funds outside of the country. An international transfer may require an intermediary bank and often takes more than one day to process. |
It's important to note that with any wire transfer, the wire transfer time will vary because it doesn't go straight from one bank to the next. This is because all funds need to go through a clearing process. In addition, the cost of wire transferring funds will vary depending on the type of wire transfer and where you go to transfer the funds.
How Much are Wire Transfer Fees per Transaction?
There is no set fee to wire transfer funds. But, wire transferring funds is one of the most expensive ways to send money. Here is a general look at the cost of wire transfer fees per transaction.
Wire Transfers in the U.S: On average, transferring money within the U.S will cost around $25 per wire transfer. But keep in mind that this price can be a lot more, especially if you choose to wire transfer funds using a local bank.
International Wire Transfers: For funds being wire transferred internationally, the wire transfer fees will likely be doubled. On average, international wire transfer fees are around $49. In addition to this, recipients of the money may be subject to paying a fee to receive the money. This fee ranges from $10-$20.
Let's take a look at what factors contribute to the flat fee of wire transfer.
The provider
Amount of money being sent
Where the money is being sent
Payment options
Whether you're transferring money online or in-person
How to Remove or Reduce Wire Transfer Fees on Your Own
If you need to wire transfer money to someone, you may be wondering how you can avoid hefty wire transfer fees. The good news is that there are a few methods you can try to avoid or minimize the cost of fees. Here are 3 methods to consider.
Conduct Wire Transfers Online: Most banks charge wire transfer fees regardless of whether you're sending money domestically or internationally. But if you're looking for a way to significantly reduce wire transfer fees, consider requesting wire transfers online. Online wire transfers tend to cost considerably less than doing transfers in person.
Go Through Discount-Qualified Banks: Depending on the bank you choose, you may be able to find discounts on wire transfers if you have a certain savings or checking account with them. For instance, preferred rewards members with Bank of America are eligible for free incoming domestic wire transfers. Some banks will also offer discounts on outgoing wire transfers. If you want to transfer through a bank, be sure to call your bank's customer service center and ask about any discounts you may be eligible for.
Choose ACH Transfers Instead: Choosing to do a direct debit transfer instead will generally be more affordable for domestic transfers since there are no intermediaries.
Successfully Remove or Reduce Wire Transfer Fees With DoNotPay
Wire transfer fees often feel unavoidable. But, it certainly doesn't have to be. Here at DoNotPay, we want to help you fight excessive wire transfer fees to put some money back into your pocket. If you've already paid a hefty wire transfer fee and want to see if you can appeal, DoNotPay has you covered. Making an appeal with DoNotPay is fast, easy, and stress-free.
How it works:
1. Search "appeal fees" on DoNotPay and select the type of fee you want to appeal. Examples include eBay, coinbase, Robinhood, Paypal, Spirit airlines baggage, HOA, Etsy, Chase checking account, American Airlines, and Shopify fees.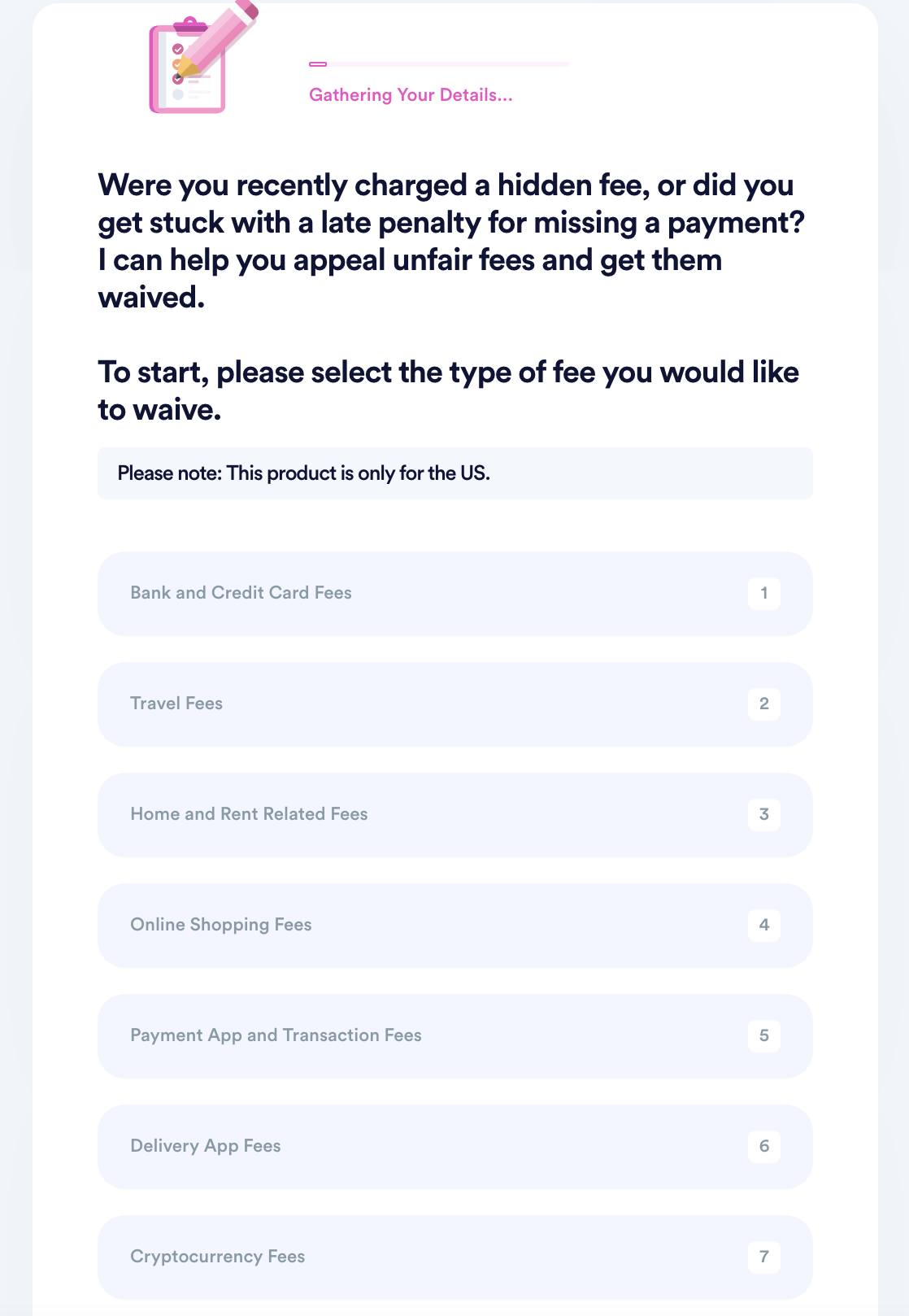 2. Select the merchant you want to appeal fees for and enter the details of your transaction, including an associated account if you have one.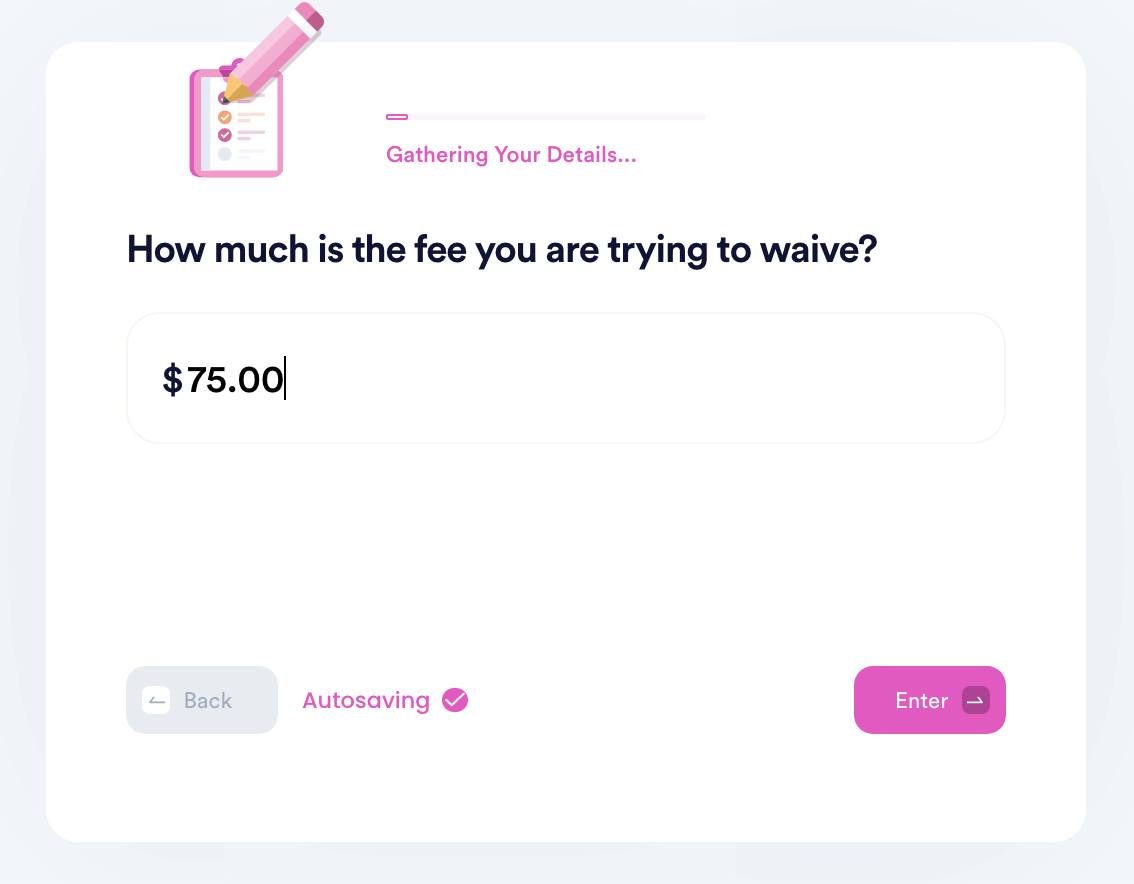 3. Submit your case! DoNotPay will generate the best argument for your case and make sure your fee waiver request gets sent to the merchant for processing.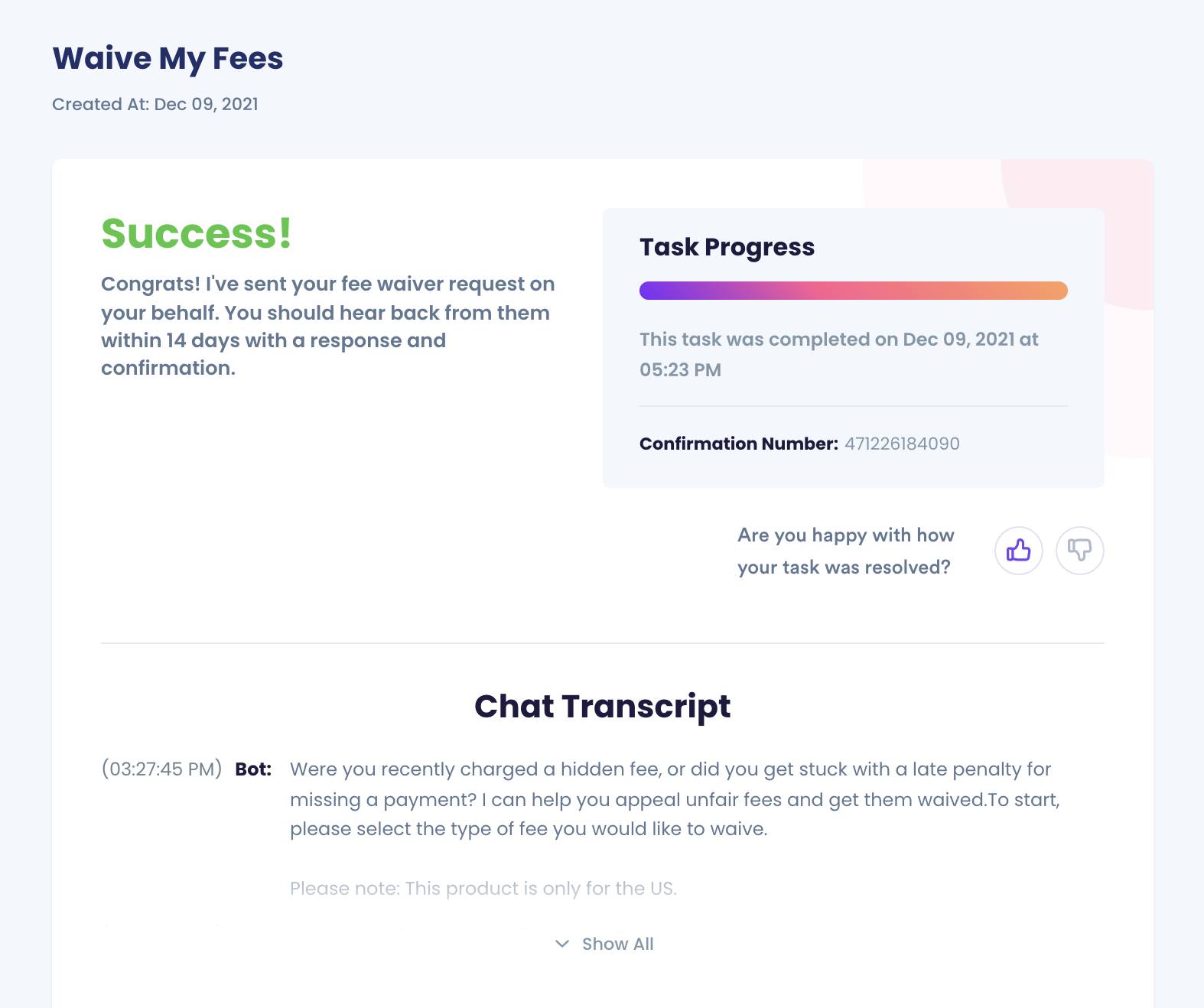 Simple, right? Appealing fees has never been easier. If you're ready to save some money by appealing a wire transfer fee, get started with DoNotPay by signing up today!