Sign Up For a Wilcom Embroidery Studio Free Trial With a Virtual Credit Card

Wilcom Embroidery Studio is one of the leading names in software for embroidery professionals and related designers. They offer a suite of products for designing and editing embroidery patterns and for assisting embroidery business owners. As the industry standard, though, Wilcom Embroidery Studio's products are on the pricier side.
Purchasing Wilcom Embroidery Studio software can be a major decision, so a free trial can help you decide if the product is right for you. However, people often worry that they will be unexpectedly charged after signing up for a free trial. DoNotPay has a solution to this with our Free Trial Card service.
What Does Wilcom Embroidery Studio Offer?
Wilcom Embroidery Studio's products cover different tasks within the embroidery process. Customers can purchase Wilcom products in bundles based on their needs. They are most known for the following products:
Embroidery Studio e4 Decorating
Embroidery Studio e4 Designing
WilcomWorkspace Studio
WilcomWorkspace Estimator
Embroidery Studio e4 Lettering
Embroidery Studio e4 Editing
Wilcom offers free trials for their major products. The Embroidery Studio products have 30-day free trials available, and the business-focused WilcomWorkspace offers 14-day trials.
How to Request Free Trials From Wilcom Embroidery Studio
Signing up for a Wilcom Embroidery Studio free trial can be complicated compared to some other free trials. Consider the following steps when signing up:
Begin at the Wilcom Embroidery Studio free trial enquiry page.
On this page, you will give your name and contact information as well as information about what products you are interested in.
Submit the enquiry and wait for a response from Wilcom customer service. Wilcom will then help you get a trial of their products.
Do Wilcom Embroidery Studio Free Trials Automatically Become Paid Subscriptions?
Because Wilcom Embroidery Studio has an unusual process for signing up for free trials, it is difficult to determine whether they automatically renew trials into paid subscriptions. Wilcom requires customers to communicate with customer service to obtain a free trial, so this would be a good question to ask when signing up.
While it is unknown if this is the case with Wilcom Embroidery Studio, people often have to give credit card information when they sign up for a free trial. The card is not charged during the trial period, but it can be charged once the period ends.
Costs of a Paid Wilcom Embroidery Studio Subscription
Wilcom does not have the prices of their Embroidery Studio products available on their website. Much like their free trials, potential customers must submit an enquiry to Wilcom Customer Service to learn more about their prices.
Information is available regarding the WilcomWorkspace prices, however. WilcomWorkspace Studio and WilcomWorkspace Estimator each cost £38.80 per year.
Avoid Paying for a Free Trial With a Virtual Credit Card From DoNotPay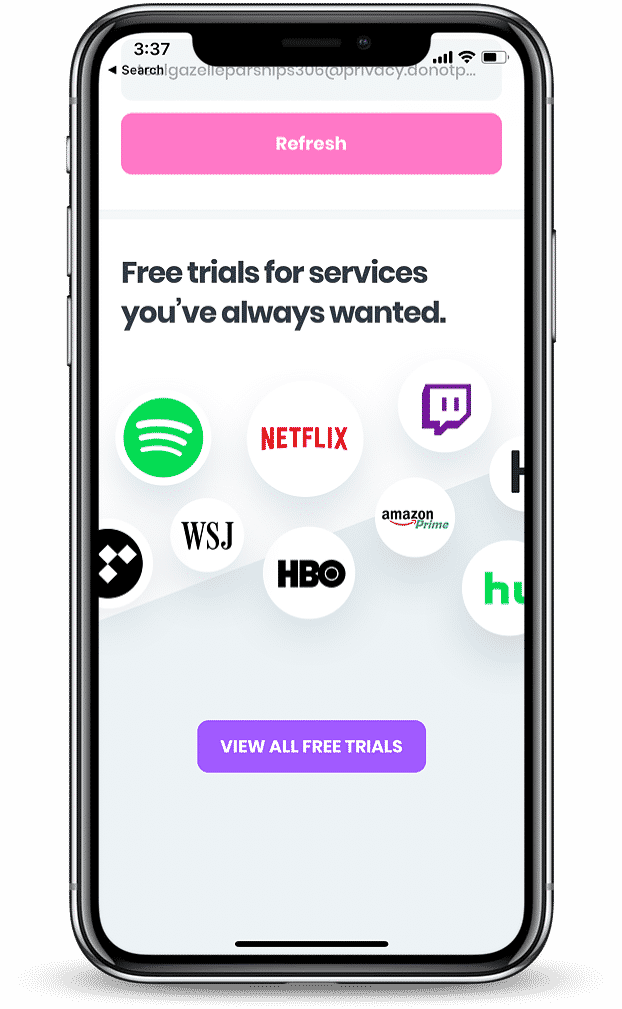 Because trials often require payment information, it is easy for a free trial to turn into a paid subscription. Many companies automatically renew free trials into paid subscriptions, so the credit card that a user gave when they signed up is charged when the trial ends. If you use a virtual credit card from DoNotPay, you can avoid charges for automatic subscription renewals.
Virtual credit cards are randomly generated and not connected to your financial information. You can use them to sign up for a free trial. If a company tries to charge the virtual credit card, it won't be successful.
How to Use a Virtual Credit Card for Wilcom Embroidery Studio

When you sign up for a free trial with Wilcom Embroidery Studio or any other company, use a virtual credit card from DoNotPay to avoid surprise charges. Using a DoNotPay virtual credit card for Wilcom Embroidery Studio is as easy as following these steps.
Sign up for DoNotPay and search for Free Trial Card.
Follow the prompts on the screen, and DoNotPay will randomly generate a virtual credit card.
Return to the Wilcom Embroidery Studio trial sign-up page, and use the virtual credit card to sign up.
That's all it takes to use a virtual credit card to sign up for a free trial! If you forget to cancel the subscription before the trial ends, the company will be unable to charge you.
You can use the virtual cards for:
Virtual Credit Cards Are Just Part of What DoNotPay Does

DoNotPay is versatile and has tools to make a variety of tasks easier. In addition to virtual credit cards for free trials, DoNotPay can also do the following:
For help with these tasks or to see what else DoNotPay has to offer, sign up now!