Duty Calls—Why Do I Keep Getting Called for Jury Duty?
Jury duty is an essential pillar of the United States justice system as it allows a fair and unbiased trial to all. As a U.S. citizen, you must respond to your summons, and there are penalties if you fail to show up.
This can prove to be a problem if you get summoned multiple times and have to take time off work over and over again. You might have received several jury notices while others received none. Why's that?
In this article, we will answer the following questions:
Why do I keep getting called for jury duty?
What makes me eligible to be a juror?
What can I do if my employer wants to fire me or force me to miss out?
How can DoNotPay help deal with the employer?
What Makes Me Eligible To Be a Juror?
The way jury duty works is that you get randomly picked to serve as a juror. The bright side is, most courts will pay you for it. The federal courts pay $50 per day, while state courts reimburse your time with various amounts, depending on your state law. Here are some examples of state jury duty pays:
Illinois and South Carolina—$0
New Jersey, Missouri, and New Mexico—$5–$7.5
Louisiana, Hawaii, and Iowa—$25–$30
Connecticut, Arkansas, and Massachusetts—$50
Not everyone living in the U.S. can become a juror—even if you are eligible, you can serve on a jury only if you provide satisfying answers at the selection. Check out the following table to see eligibility requirements for jurors:
Can Be on Jury Duty (All Criteria Must Be Met)
Cannot Be on Jury Duty

U.S. citizens that are 18 or older
Residents of a particular state with a state-issued document
People with no charges or under indictments for theft, felony, or misdemeanor
Citizens who can write, speak, and read English
Qualified voters

Citizens over 70
Convicted felons with a sentence longer than one year
Soldiers on active duty
Fire department/police department members
Mentally-challenged people
Students of a secondary school
Federal jury duty also exempts people who served in at least three cases within the past two years.
Why Do I Keep Getting Summoned for Jury Duty?
The jury duty selection process is random—courts go through voter registration and BMV lists to see who is eligible. Then, the software randomly selects 12 names.
Courts don't have any specific reason for summoning you repeatedly, other than:
The system has too few names to choose from
Many people get exempt
The software keeps picking your name accidentally
What Can I Do if My Employer Wants To Fire Me or Force Me To Miss Out?
Employers are not keen on their staff missing out on work for any reason—jury duty included. Some cases can last for months, and if you keep getting called up, the employer may try to prevent you from going.
Luckily, the law stops employers from using jury duty as a reason to demote, fire, or threaten you. The problem is, not a lot of people know that. Each state has a different law with regard to employer penalties. The following table contains jury duty laws throughout the U.S. (including D.C.):
If you don't know how to confront your employer, you can subscribe to DoNotPay and let us do it for you.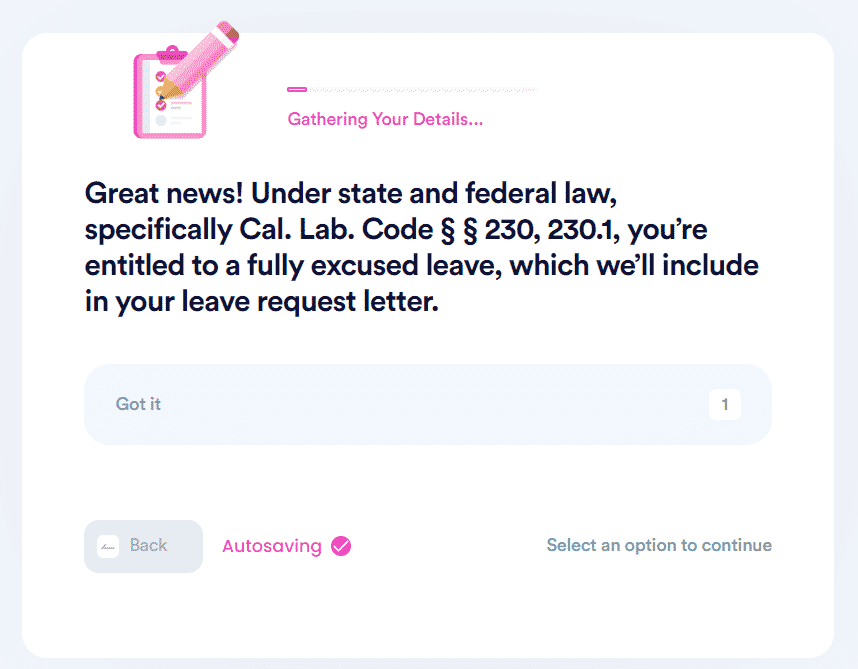 How Can DoNotPay Help Deal With the Employer?
When preparing for jury duty, you should send a notice to your employer to let them know when and for how long you will be gone.
DoNotPay will draft a professional leave request letter on your behalf and send it directly to your employer. All you need to do is:
Select the Request Jury Duty Leave product
Answer a few questions
Upload a photo of your jury summons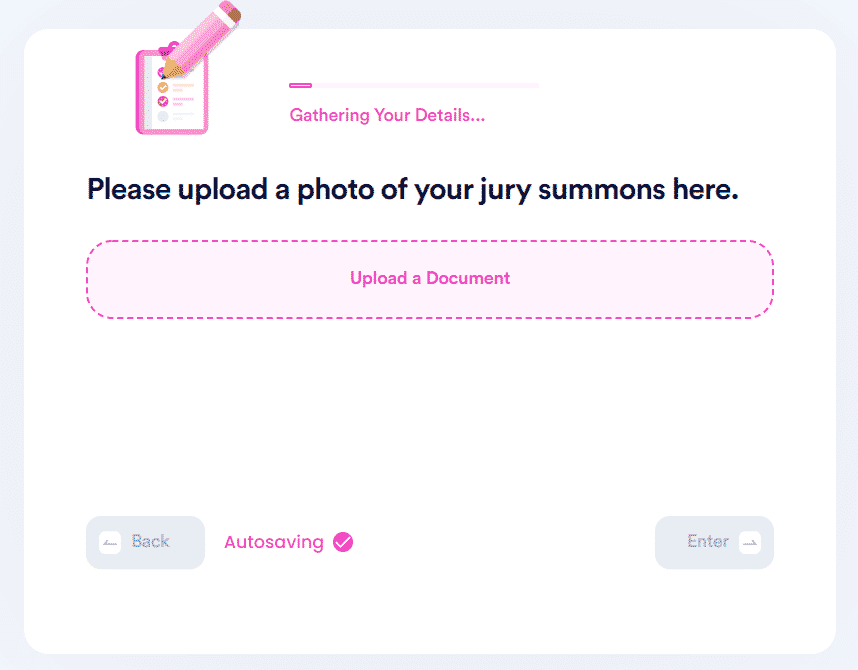 Solved Your Issue? Check Out More of Our Product Range
DoNotPay's forte is its versatility—you can use the app to resolve any problem of legal or bureaucratic nature!
As soon as you subscribe to our platform, you'll be able to:
Our App Helps You Both Save and Earn Money
Want to get more familiar with our extensive product range? Check out how, for one low monthly fee, we can help you both save and earn money by: