Good Fences Make Good Neighbors! See Who Pays for a Fence Between Neighbors
Putting up a fence between a neighbor's and your property is a good idea, whether you have a good relationship with them or not. Before building a fence, you should inform yourself about the rules and regulations regarding sharing a fence with a neighbor. A good place to start is figuring out who owns and who pays for a fence between neighbors, and this article will help you get that information!
Are you having disputes with your neighbors? to send them a demand letter and let them know how serious you are.
Why It's a Good Idea To Build a Fence Between Neighbors
The costs and extra work that comes with putting up a fence might make you wonder if you need it at all. Here are nine reasons why building a fence is good for you despite the extra trouble:
Increases the value of your property
Defines your space
Makes your yard a safer place for kids to play
Gives your dog a space to run free
Protects your privacy from nosy neighbors
Keeps you protected from burglaries
May act as a barrier against the loud neighbors
Shelters your plants from harsh weather
How To Avoid Disputes When You Have a Shared Fence With a Neighbor
While raising a fence can help keep the peace between you and your neighbor, it can also raise some issues. Take a look at the following table to get some useful tips on avoiding fence-sharing disputes with your neighbor:
| | |
| --- | --- |
| How To Avoid Conflict When Sharing a Fence | Explanation |
| Respect property lines | When building a fence, you should always keep the property lines in mind. Don't take advantage of the neighbor's land and put a fence in their yard. Before putting up a fence, inspect the blueprints of your property or hire a professional land surveyor to perform a new survey. This way, you'll avoid encroaching on your neighbor's property |
| Respect the boundaries | Having a shared fence comes with rules and responsibilities for both you and your neighbor. You should be aware of the local fencing laws and respect them |
| Share your plans regarding the fence | Always share your plans regarding the fence with your neighbor. If you want to repair or upgrade your side of the fence, notify them first. It is also a good idea to ask them for suggestions. Including them will give you peace of mind and help avoid arguments |
| Take care of maintenance | According to the fencing laws, you're responsible for the maintenance of your side of the fence. Doing this will help you avoid the costs of repairing it and prevent disputes with the neighbor |
| Discuss the issues | No matter how careful you are, the fence can get damaged—a tree can fall on the fence, or you or your neighbor can accidentally damage it. If that happens, it's important not to point fingers but to communicate the problem directly. If you can't come to an agreement, you can hire a mediator to help |
Who Owns a Fence Between Neighbors?
Shared fences are also called boundary or division fences. A boundary fence rests on the boundary line between the properties, meaning that both you and the neighbor own it if you use it. The "use" of the fence is interpreted differently in each state, but here are the most common terms that define it:
Occupancy—Use of the land that is up to the fence
"Join" for use—Attachments of another fence
Entire enclosure—Enclosure of the property by another fence's attachment to the boundary fence
Am I Sharing the Cost of a Fence With a Neighbor?
Local fencing laws determine who pays for the sharing fence. While you should check out your state and local rules first, both property owners have to pay for erecting the fence in most states. Even if you didn't want the fence, you might have to pay. The main reason why both you and your neighbor are obligated to pay and maintain the fence is that it's considered mutually beneficial.
What if Conflicts With Neighbors Occur? Manage Them Using DoNotPay
Having disputes with neighbors is far from uncommon. The most usual reasons why people file complaints against their neighbors include:
If you want to create a demand letter to a neighbor about noise, pets, harassment, or any other issue, DoNotPay is the way to go!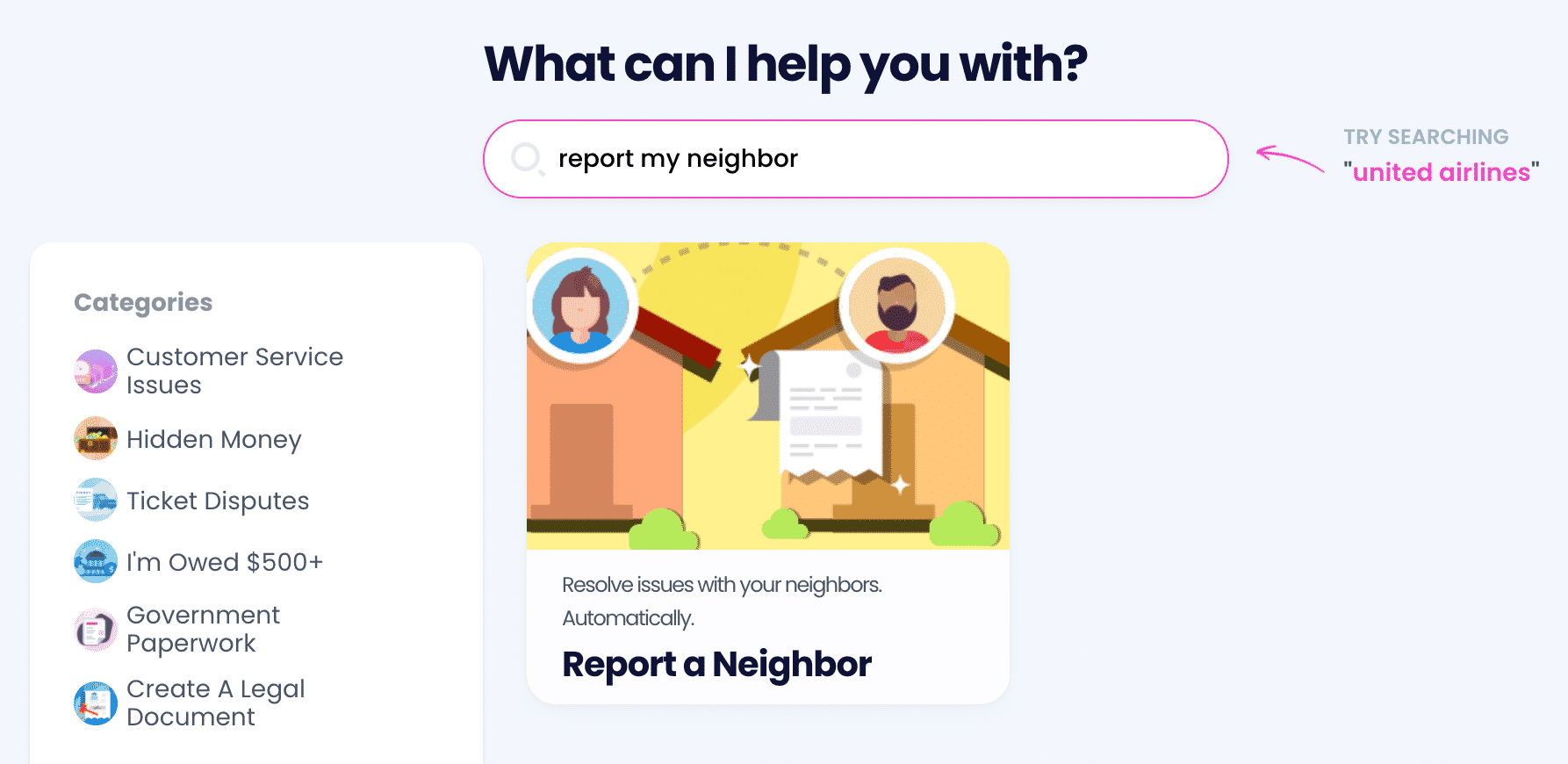 Here's how to use our Neighbor Complaint product to deal with bad neighbors:
Choose the Neighbor Complaint tool
Specify the problem
Describe the issue in detail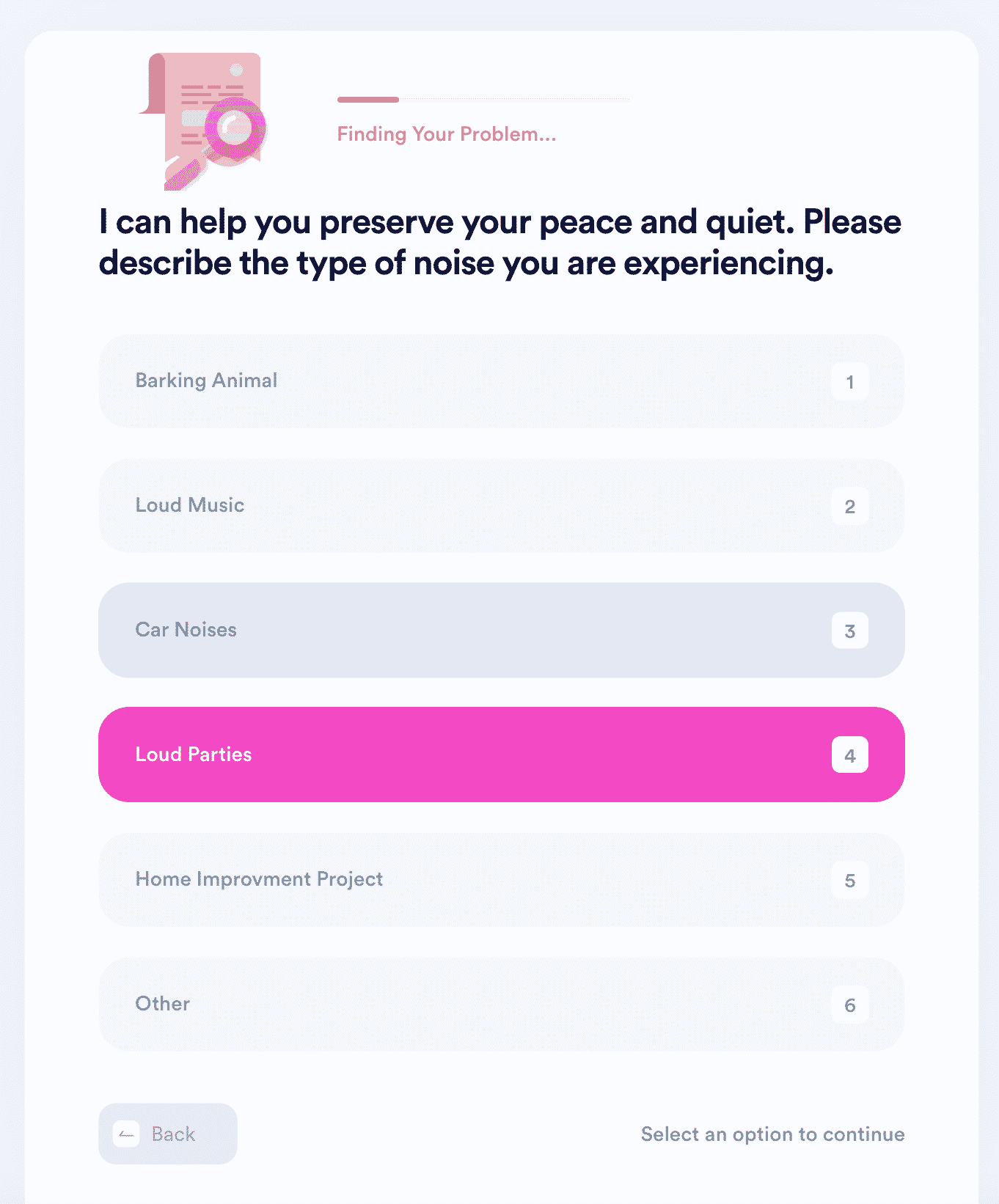 DoNotPay will create a demand letter and send it to your neighbors to inform them about the following:
Your complaint
Arbitration notice
Compensation you're seeking
Legal actions you'll take if they don't do what you require
DoNotPay—A Pocket-Sized Assistant
If you need protection from stalkers and harassers, we know what to do. Whether you want to deal with a rude or noisy neighbor or fight workplace discrimination, DoNotPay has got your back. Even spammers don't stand a chance against our AI-powered app—both the texters and the robocallers.
If your situation takes a turn for the worse, you may need to take the issue to court. In this case, the world's first robot lawyer swoops in to help! You can count on DoNotPay to assist you every step of the way, regardless of whether you need to take a person or a company to small claims court.
Our App Helps You Through Numerous Red-Tape Issues
Dealing with paperwork doesn't have to be tedious. With DoNotPay's help, cutting through red tape is fast and easy. With a few clicks in our app, you'll be able to: