When Can Landlord Charge a Late Fee?
With the expensive cost of living in the UK, everyone, including landlords, is looking for ways to save money. One way that landlords try to save money is by charging tenants a late fee for not paying their rent on time. While this may seem reasonable, there are strict laws in place that dictate when and how much a  on rent.
These laws are in place to protect tenants from being taken advantage of by landlords, including being denied your security deposit, getting eviction threats, and receiving notice to end a tenancy. Unfortunately, some landlords get sneaky and try to find ways around the law to charge late fees to their tenants.
Luckily, DoNotPay is here to help! We are committed to helping you fight back against unfair late fees and give you the knowledge and resources you need to protect your tenant rights in the UK. Read on to learn more.
What Are My Rights as a Tenant?
As a tenant in the UK, you have certain rights protected by law. Your tenancy agreement is a contract between you and your landlord outlining these rights. It provides both you and your landlord with certain responsibilities that must be met during the tenancy. Some of your rights as a tenant include:
The right to live in a safe and habitable property.
The right to have your deposit returned to you at the end of the tenancy.
The right to not pay certain fees when renting as set out by the Tenant Fees Act of 2019.
The right to have a written tenancy agreement.
The right to not be discriminated against.
The right to not be evicted without a valid reason.
Access to clean running water and electricity.
The right to have the property repaired promptly.
These are just a few of your rights as a tenant in the UK. It's essential to familiarize yourself with all of your rights before signing a tenancy agreement to know what to expect and hold your landlord accountable if they aren't met. If your  that is not stipulated in your tenancy agreement, they are violating your tenant rights, and you can sue them for it.
How to Make a Complaint Against a Landlord for Charging an Unlawful Late Fee
If you believe your landlord is charging you an unfair late fee or violating your tenant rights somehow, you can make a complaint against them. There are several ways to do this, depending on the severity of the situation.
| | |
| --- | --- |
| Complain directly to your landlord | This is generally the best way to handle more minor issues such as being charged an unlawful late fee. You can simply explain to your landlord that they are violating your rights and that you will take further action if they don't stop. Most landlords outline a complaints policy in the tenancy agreement, so follow that when making your complaint. |
| Lodge a complaint with the area MP or local councillor | Designated persons like MPs and local councillors can help resolve issues between tenants and landlords. They can pressure the landlord to comply with the law and stop charging unfair late fees. |
| Make a formal complaint to your local authority | If your landlord is not responding to your complaints or you believe the issue is more serious, you can make a formal complaint to your local authority. Your local authority will investigate your complaint and take appropriate action if they find that your landlord is violating the law. |
| Make a claim in court | If you and your landlord cannot resolve the issue, you can take them to court. This is generally a last resort but can be effective in getting your landlord to comply with the law. |
Dispute Unfair Late Fees With the Help of DoNotPay
Unfair late fees can wreak havoc on your finances, especially if you're struggling to make ends meet. They can also make your relationship with your landlord sour and make it difficult to continue living in your rental unit.
Unfortunately, navigating the process of making a complaint against your landlord or taking them to court can be complicated and time-consuming. With the lengthy, tedious forms and paperwork involved, it's no wonder so many people give up and just pay the late fee.
But there's no need to go through all of that headache yourself. DoNotPay can help you dispute unfair late fees quickly and easily. We are the world's first robot lawyer, and we're here to help you with all your legal problems.
We can help you write a letter to your landlord demanding that they stop charging you unfair late fees, file a complaint with your local authority, or even take them to court if necessary. Our Landlord Protection product can help you:
Get back your security deposits.
Learn about your state's eviction laws and what protections apply in your case.
Resolve disputes regarding repairs with your landlord.
Resolve disputes with roommates by filing demand letters or going through small claims court.
Break your lease early.
How to Break a Lease in the UK Using DoNotPay:
If you want to break a lease in the UK but don't know where to start, DoNotPay has you covered in 4 easy steps:
Search for and open the Landlord Protection product on DoNotPay.

 

Select which issue applies to you.

 

Answer a simple set of questions so our chatbot can collect the necessary information to create your demand letter.

 

Choose whether you want DoNotPay to send the demand letter to your landlord or roommate on your behalf. If you already tried sending a demand letter and it didn't work, we can help you start the small claims court process.

 
And that's it! You should hear back from your landlord directly once your demands are sent.
Why Use DoNotPay to Dispute Unfair Late Fees?
Landlords have a lot of power when it comes to their tenants. They can choose to evict you, raise your rent, or make it difficult for you to live in your rental unit. However, with DoNotPay on your side, we're here to help you level the playing field and fight for your rights. Some of the benefits of using DoNotPay include:
Fast—we can help you resolve your issue in minutes. You won't need to spend hours figuring out the complicated process or what forms you need to fill out.
Easy—Unlike going to court or filing a complaint with your local authority, all you need to do is open the DoNotPay app and answer a few simple questions. No need to fill out any tedious paperwork.
Successful—We have a proven track record of success. In the past, we've helped our users get their security deposits back, break their leases early, and much more. Rest assured that our team of experts will do everything they can to help you get the best possible outcome.
What Else Can DoNotPay Do?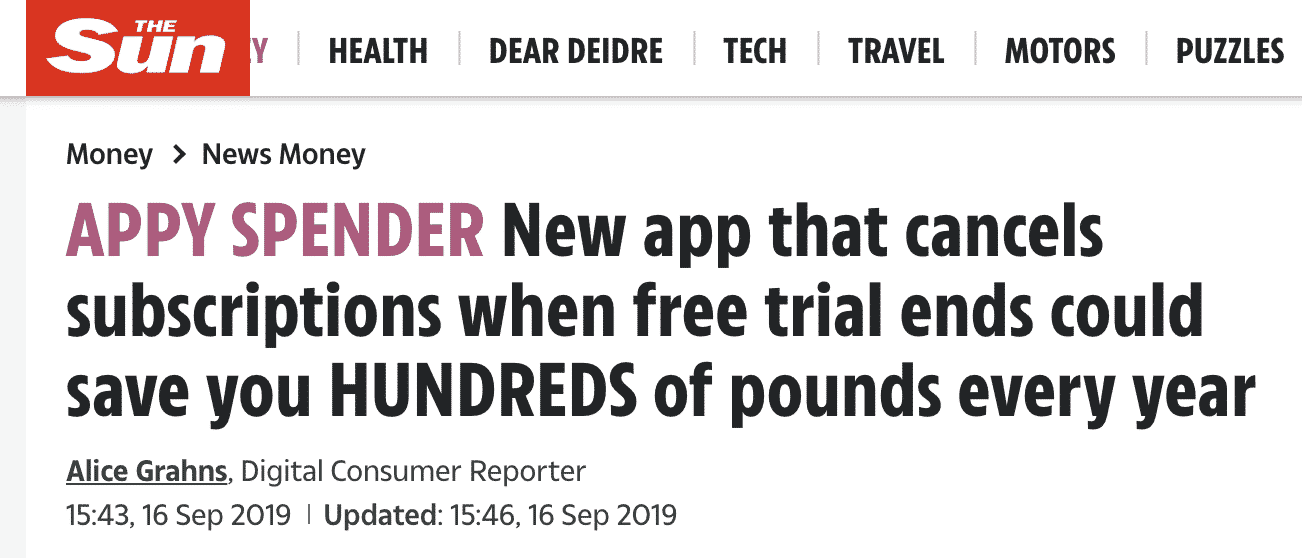 Besides helping you dispute late fee charges, DoNotPay can also help you with a variety of other legal problems, including:
Are you ready to take on your landlord and get the justice you deserve? All you need to do is sign up for DoNotPay in your web browser, and we'll take care of the rest. Try out our service today and say goodbye to unfair late fees for good!