Find Out What Happens if You Skip Jury Duty
Most people don't like receiving a jury duty summons. While it's an important element of our judicial system, it can take a lot of your time and inconvenience you, especially if you're employed and get summoned on multiple occasions.
Every time you get called up, you must prepare for your duty, take time off, and fill out questionnaires even before the court is in session.
Being on jury duty is mandatory for U.S. citizens, so the question is—what happens if you skip jury duty? In this article, we'll explain what possible repercussions you may face if you ignore your summons.
Should you decide not to break the law, we'll show you how you can draft a jury duty leave request letter effortlessly if you .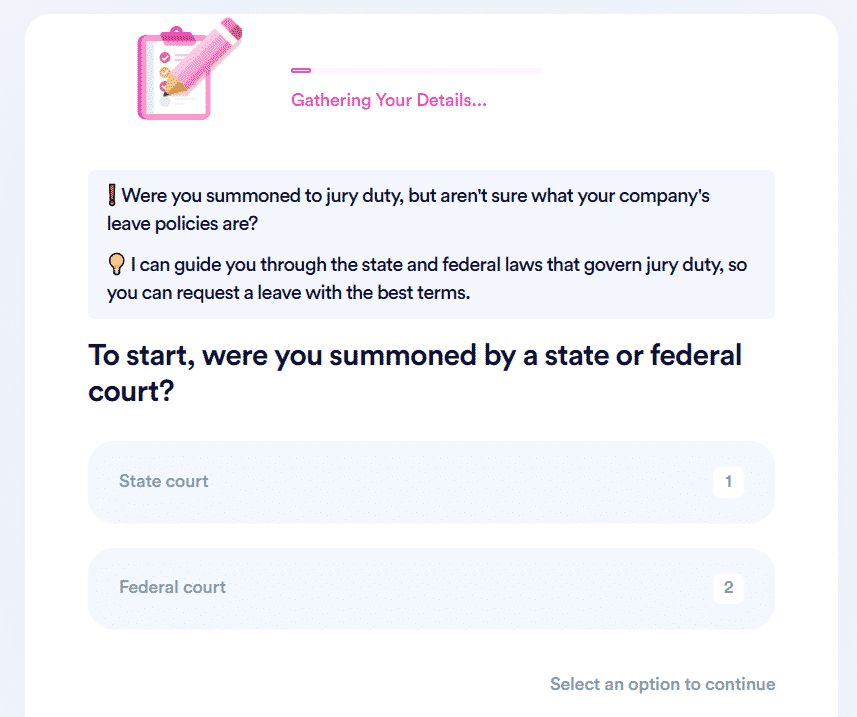 Can You Skip Jury Duty?
All U.S. citizens who are at least 18 years old are obligated to serve their jury duty when called upon for as long as the case lasts. If you fail to attend jury duty, the court may see it as obstruction of justice and charge you for contempt of court.
You should not turn up only if you have a valid reason for it, and the court has accepted your request to postpone duty or get exempt altogether. Some of the reasons the judge will find as valid include:
Going to a secondary school
Having legal custody of a 12-year-old child or younger without adequate supervision
Receiving the third summons in the past two years (valid for federal jury duty)
Being a soldier away on active duty
Having a medical problem
Being a convicted felon with at least a one-year-long sentence
What Happens if You Skip Jury Duty?
If you fail to turn up, the court may issue:
New summons
Order to show cause
Bench warrant—It will send the police to your address, which will put you in custody and escort you to court
When you do appear in court after a jury duty skip, the judge might:
Turn a blind eye and let you go without a penalty
Impose a fine for ignoring the summons
Sentence you to community service or even jail
How Much Is the Fine for Missing Jury Duty?
If the court orders you to pay a fine, the amount will vary depending on the state you're in and the judge that presides over your charge. The fine can be no lower than $100 and no higher than $1,000.
Can You Get Arrested for Not Going to Jury Duty?
In some cases, you can even receive a prison penalty for not attending jury duty. Contempt of court charges can result in a jail sentence of up to six months.
Jury Duty—Do You Get Anything Back?
The government understands that jury duty takes a large chunk of your time (and money if you're employed).
To counter that and decrease the number of no-shows, most states offer to pay for jury duty. The amount you receive varies depending on the state you're in, as well as if you're in a federal court.
Check out the following table for information about the pay of individual states and D.C.:
How DoNotPay Can Help You Get Jury Duty Leave
Most people don't know that state law protects them from an employer who fires, demotes, or threatens them in any way regarding jury duty leave.
When you receive a summons, you'll need to send a notice to your employer about your jury duty so that they can verify and organize their business accordingly.
Don't know how to inform them? DoNotPay can help! Our app will use the information you provide and draft a professional leave request letter.
You only need to:
Select the Request Jury Duty Leave feature
Answer a few questions
Upload a photo of your jury summons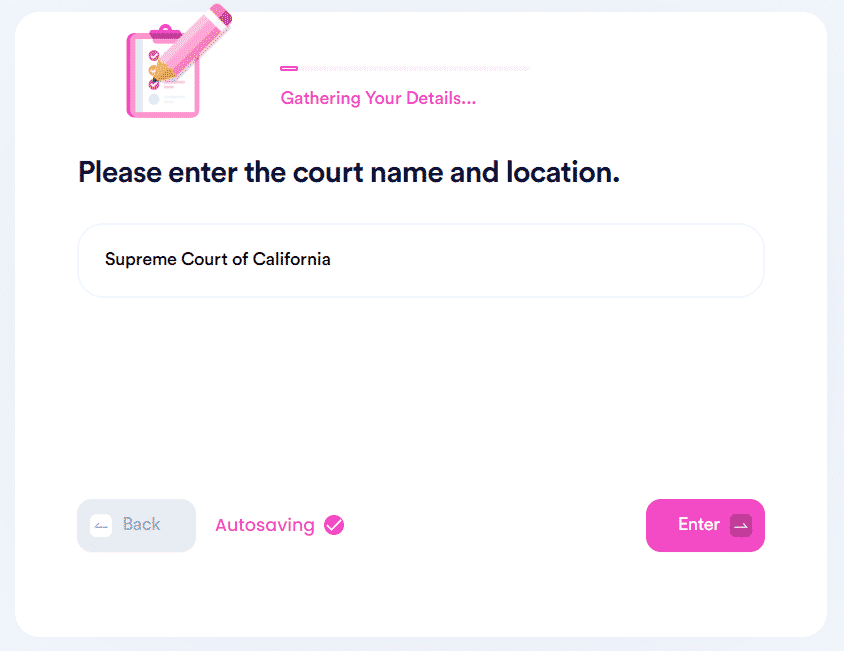 Solved Your Issue? Check Out More of Our Product Range
DoNotPay's forte is its versatility—you can use the app to resolve any problem of legal or bureaucratic nature!
As soon as you subscribe to our platform, you'll be able to:
Our App Helps You Both Save and Earn Money
Want to get more familiar with our extensive product range? Check out how, for one low monthly fee, we can help you both save and earn money by: