What Happens if You Miss Jury Duty in Washington State? DoNotPay Has the Answers
To uphold the judicial system and ensure a fair trial for all, U.S. citizens are required to serve as jurors at some point in their life. If you have been called for jury duty, you need to appear in court or risk being penalized.
What happens if you miss jury duty in Washington State? This guide will explain what you need to know about the jury duty process and how to prepare for it. If you want to inform your employer of jury duty, , and we will do it on your behalf.
Washington State Jury Duty—FAQs
The most frequently asked questions about jury duty are as follows:
How does the jury selection process work?
What qualifications do you need to be a juror?
How long does jury duty last?
Do you get paid for jury duty?
Jury Selection Process
The court selects potential jurors from a pool of:
Licensed drivers
Registered voters
If you are selected as a candidate, you will have to appear in court at the scheduled date to fill out a questionnaire to ensure objectivity.
Eligibility Criteria for Jury Members
You are eligible to serve as a juror if you are:
A citizen of the United States
Above 18 years old
Able to speak and read English
Clear of felony or misdemeanor convictions
Duration of Jury Duty
The duration of jury duty depends on whether you are selected to serve or not. Typically, most jurors spend a couple of days in court.
Payment for Jury Duty
Jury pay varies from county to county, but most pay $10 per day to jurors. If you have been summoned for a federal jury, the court will offer compensation of $50.
What Happens if You Miss Washington Jury Duty?
Jury service is an obligation that all U.S. citizens between 18 and 70 years of age must attend. Failure to do so is considered illegal and can result in any of the following:
Fines up to $1,000
Imprisonment for three days
Community service
How To Get Out of Jury Duty in Washington State
You can request to be legally excused from jury service if you are:
On active duty in the armed forces, police, or fire department
A breastfeeding mother
A parent or legal guardian of children under 16 years
Unable to perform jury duties due to old age
At a critical position at your workplace
Experiencing financial hardships
If you have been summoned for jury duty in the last two years, you can be excused.
To ask for an exemption, you can submit an application with supporting documents to the court clerk's office. In Washington, you can only postpone jury duty twice during a 12-month period.
DoNotPay Can Help You Request Time Off Without Breaking a Sweat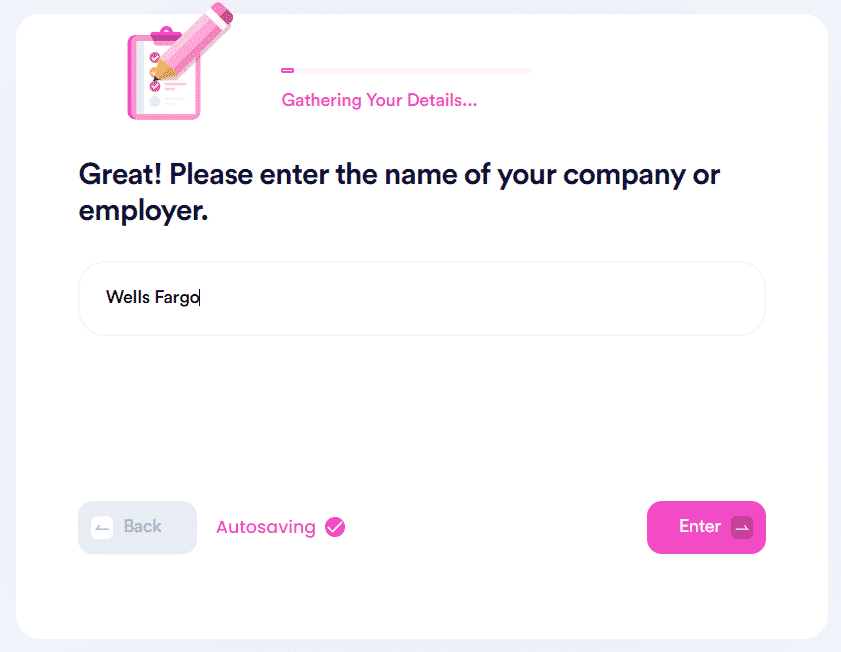 Once you receive the jury summons, you should inform your employer that you need to take time off. Your employer cannot threaten to fire you or force you to skip jury duty. If you don't know the best way to communicate with your employer, let DoNotPay step in and do the hard work for you.
We will create a formal leave request letter that complies with all state laws and ensures that your employer verifies your duty and does not take advantage of you.
All you need to do is follow these instructions:
in your web browser
Choose the Jury Duty Leave Request Letter product
Enter information about the jury service
Attach a photo of the jury summons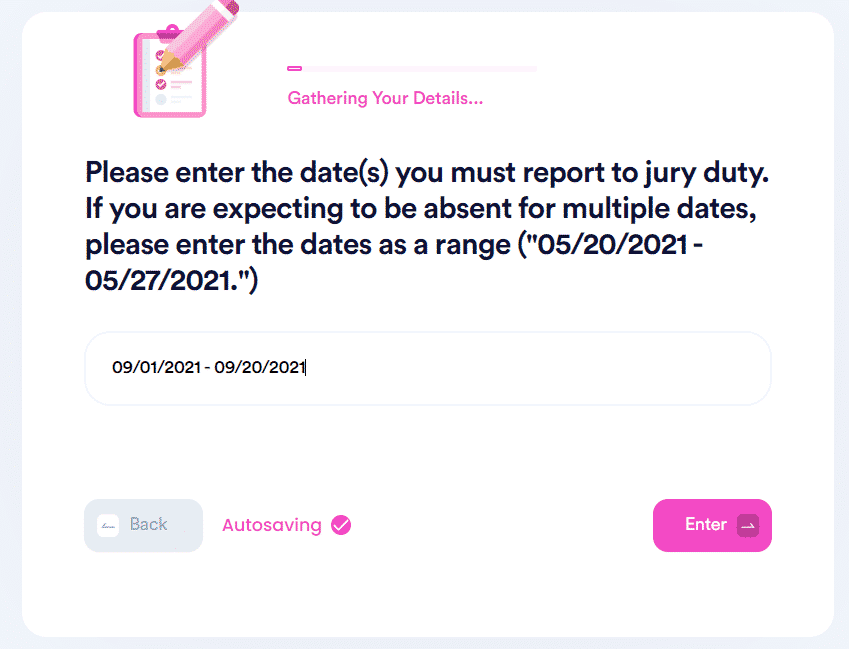 And that's it! We will generate and forward the letter to your employer. If you want to send it yourself, we will provide a PDF that you can download and print.
Let Our App Assist You With Paperwork
You don't have to deal with bureaucratic tasks on your own! DoNotPay is here to help you cancel your memberships, appeal parking tickets, discover unclaimed funds, and get any document notarized online.
If you need help covering your bills or you'd like to get extra cash by signing up for clinical trials, we are your go-to!
We can also assist you in drawing up and sending out the following documents:
Keep Your Online Safety Intact
Staying anonymous is almost impossible these days, but with DoNotPay's help, your contact and payment details will remain private.
Thanks to our Burner Phone product, you'll be able to keep your phone number to yourself and get a temporary one you can use when you register on various platforms.
If you want to avoid getting charged and revealing your personal info when signing up for free trials, we can help you kill two birds with one stone. Get our multifunctional virtual credit card and skip submitting your name, email address, and payment details.
With our app, you can also handle stalkers and harassers, fight workplace discrimination, and block spam.