What Happens If You Have To Break A Lease?
Need to know ? You've come to the right place. DoNotPay is the world's first robot lawyer, and you should always make it your first resource when you have questions about contract agreements, like leases.
The penalties for breaking a lease can be significant. Or, they can be almost nothing at all. It all depends on your landlord, the reasons you're breaking the contract, the lease paperwork, and your state laws.
This article discusses four key points about leases:
What happens if you have to break a lease
How to use DoNotPay to break leases lawfully
How to talk to your landlord about getting out of a lease
A few other tasks you can manage with DoNotPay
Right now, you're concerned about . Let's take a look.
"What Happens if I Have to Break a Lease?"
Leases are legally binding contracts between a landlord and tenant. As a tenant, you must pay rent in full and on time for the entire length of the lease. Most leases are one year long.
In return for that guarantee of rent funds every month, your landlord has some responsibilities, too. They must keep the property safe and habitable. That means no pest infestation, no leaking roofs, toilets and showers that work properly, and so on.
So, what are the repercussions if you terminate a lease early?
Standard Penalties for Breaking a Lease
How much does it cost to break a lease? The answer varies. Read your lease and know the terms before breaking it.
Most often, you will need to pay an extra month of rent.
So, if you spend $1,000 per month for your rental, it could cost $1,000 to end the lease early.
That debt will eventually go on your credit report if you don't pay.
Yes, breaking a lease can affect your credit score. But there are some legal reasons you can break a lease, and you can always try talking to your landlord. We'll talk about that more in a moment.
If you need to break a lease, DoNotPay can help.
How to Use DoNotPay to Break a Lease
DoNotPay is the fastest and most reliable way to break a lease.
Get started with these three simple steps:
1. Search Break My Lease on DoNotPay.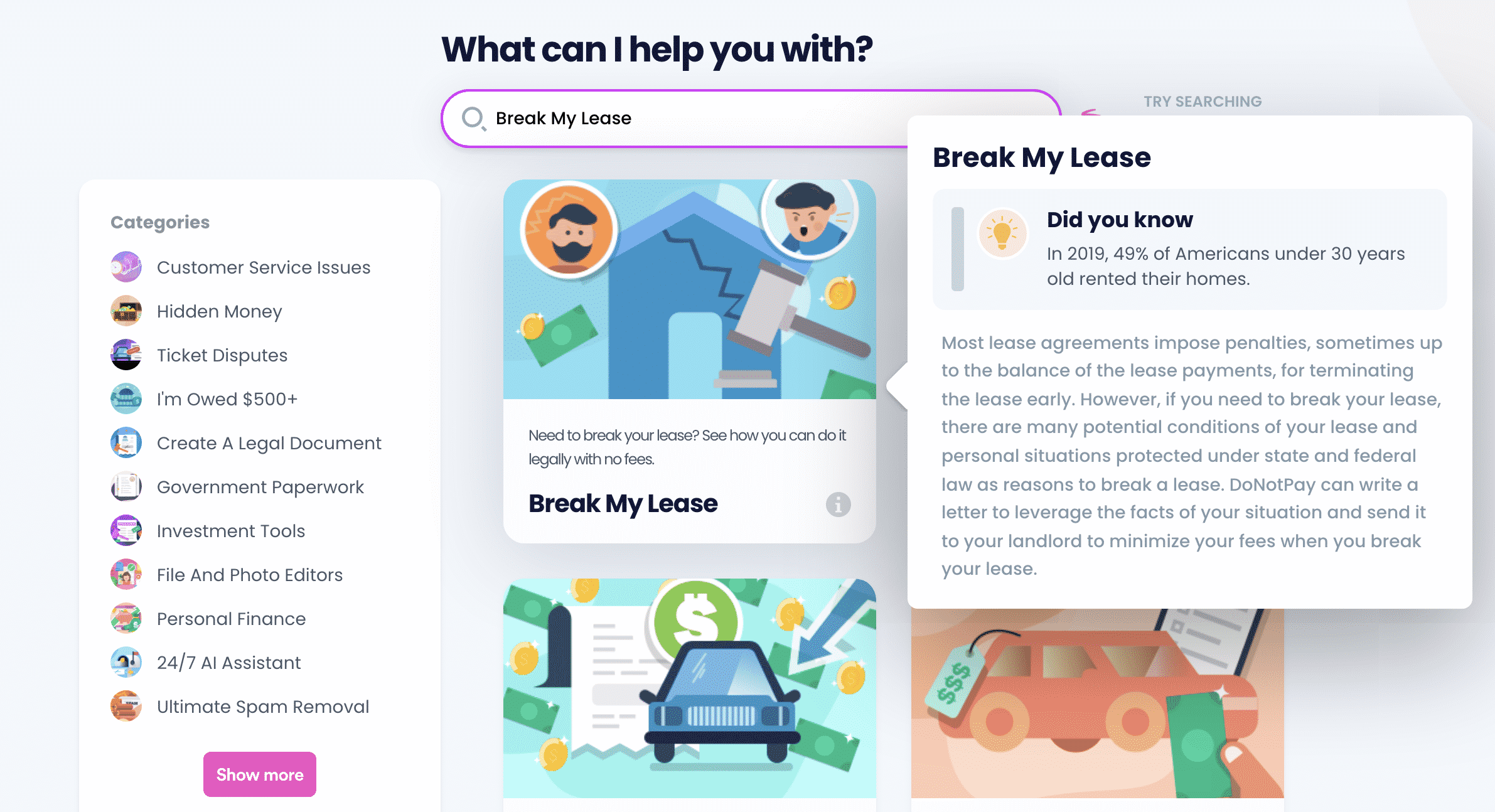 2. Prepare a signed copy of your lease that you can use as a reference and enter the state the lease was signed in.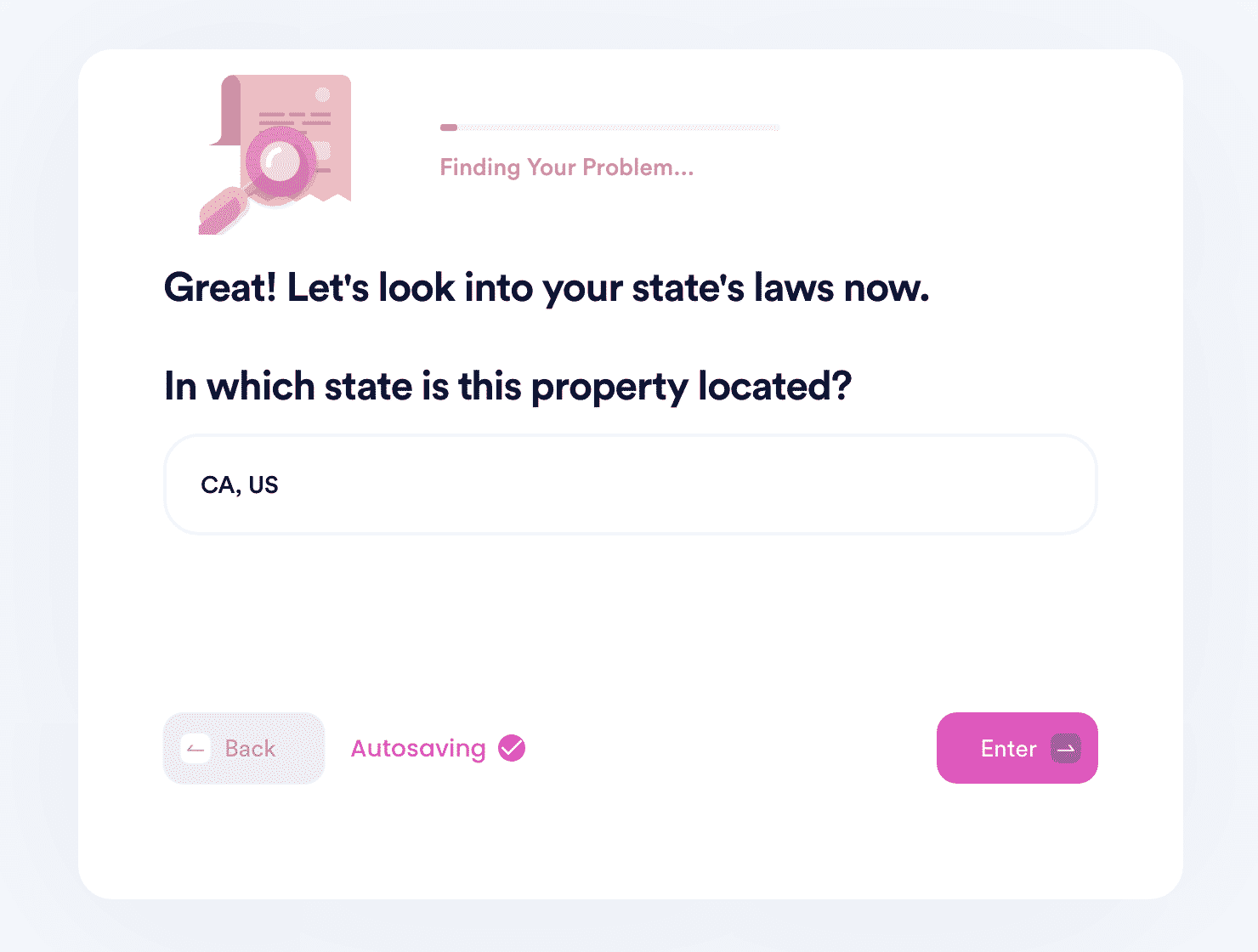 3. Let us guide you through the four potential options.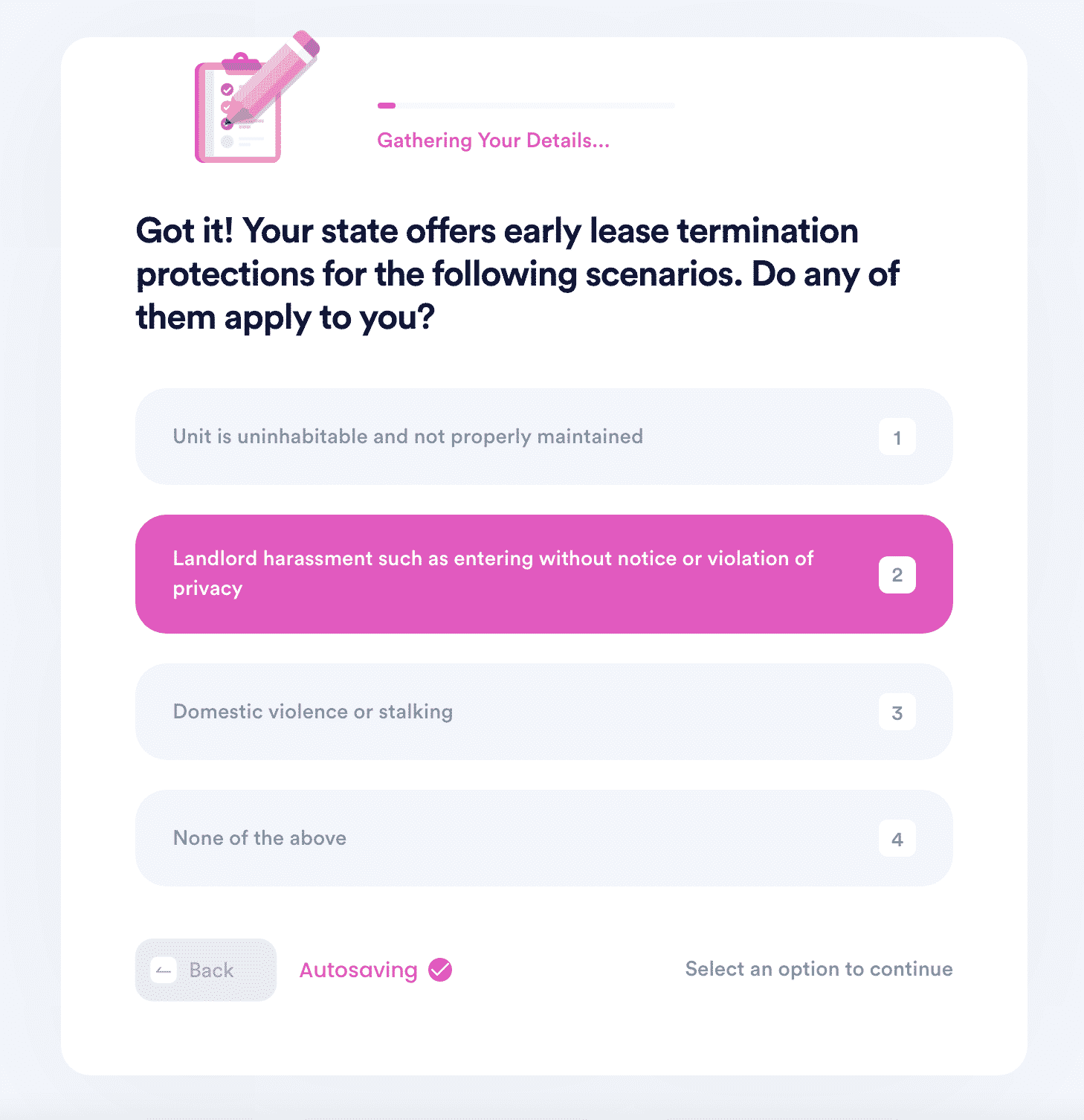 If you're a uniformed servicemember breaking a lease to fulfill your service obligations, we'll send your landlord an SCRA Protection Letter.
If you're breaking your lease for a reason protected by your state's tenant laws, we'll write your landlord a letter detailing your protections for breaking the lease under the relevant law.
If your reasons for breaking your lease aren't protected by federal or state law, but you'd like to try to convince your landlord to let you break the lease through mutual agreement, we'll draft a hardship letter making your case to your landlord.
Suppose there are no remaining options for breaking the lease with protection, but your state requires landlords to mitigate damages to tenants who break their leases. In that case, we'll notify your landlord of that obligation and minimize the remaining rent you have to pay.
State Laws You Should Know
Every state has slightly different laws regarding tenant rights. Use this table to learn more.
You can also try to break a lease yourself. Your first step is to talk to your landlord.
How to Talk to Your Landlord About Breaking a Lease
If you have a good relationship with your landlord, they might let you out of the contract without penalties. This is especially true if you live in an area with rent-protection laws.
Rent Protection Laws Work in Your Favor if You Have to Break a Lease
For instance, your landlord might only be allowed to increase your rent by 5 percent every year. But if you move out, they could charge a new tenant much more. Use that fact to your advantage. Explain your reasons for leaving, and remind them that they could get more income from another tenant.
If both parties agree, document it on paper with signatures and date. Be sure both parties keep a copy of the agreement. Otherwise, you might find yourself paying extra penalties later.
DoNotPay is always the fastest and most reliable way to accomplish legal tasks, like breaking a lease. Now that you're moving, you'll want to tackle other tasks. DoNotPay can help with those, too.
Other Ways to Use DoNotPay
Remember, DoNotPay is the world's first robot lawyer. Use it any time you have legal paperwork to manage.
Use it for:
Reducing property taxes

at your new home
Assigning

power of attorney

(POA)
And that's only the beginning. Any time you wish you had an attorney on your side, DoNotPay can help. Try it now!