What Happens if You Don't Go to Jury Duty in Florida? Learn Here!
Most people don't jump with joy when they receive a jury duty summons. While jury duty is an important and mandatory civic duty, it can cause serious inconvenience for you, especially if you are employed. Even bigger inconvenience is being called multiple times for jury duty because you need to prepare, tell your employer well in advance so you can get time off, and answer multiple personal questions during the selection process.
If you're thinking about skipping jury duty, we advise you against it—DoNotPay will tell you what happens if you don't go to jury duty in Florida since the consequences are far from pleasant.
If you need help informing your employer about your jury duty leave, .
Jury Duty in Florida—FAQ
Check out the table below to learn about the basics of jury duty in Florida:
What Is the Penalty for Missing Jury Duty in Florida?
Failure to appear for jury duty in Florida will have severe consequences, such as:
A fine of no more than $100
Being found in contempt of court, which means that you refused to obey a legal order issued by a judge
Community service
Jail time
Contempt charges mean that you will have to show up in court before a judge to show you had a valid reason for missing jury duty. If you cannot provide one, the court may order you to serve on a new date and issue any of the mentioned penalties.
Can You Be Exempt From Jury Duty in Florida?
It is possible to get out of jury duty in Florida. You may be exempt if you are:
Over 70 years old
An expectant mother
Not employed full time
Responsible for the care of children under six
A student whose class schedule conflicts with jury duty
A member of the military out of country or state
You can also be exempt if you have already served jury duty within the previous year (excluding the federal jury).
DoNotPay Helps You Get Jury Duty Leave Effortlessly
You might not be familiar with state laws that protect you from being fired for serving jury duty. This is why DoNotPay is here—to provide you with a professional leave request letter that will be based on the Florida jury duty laws.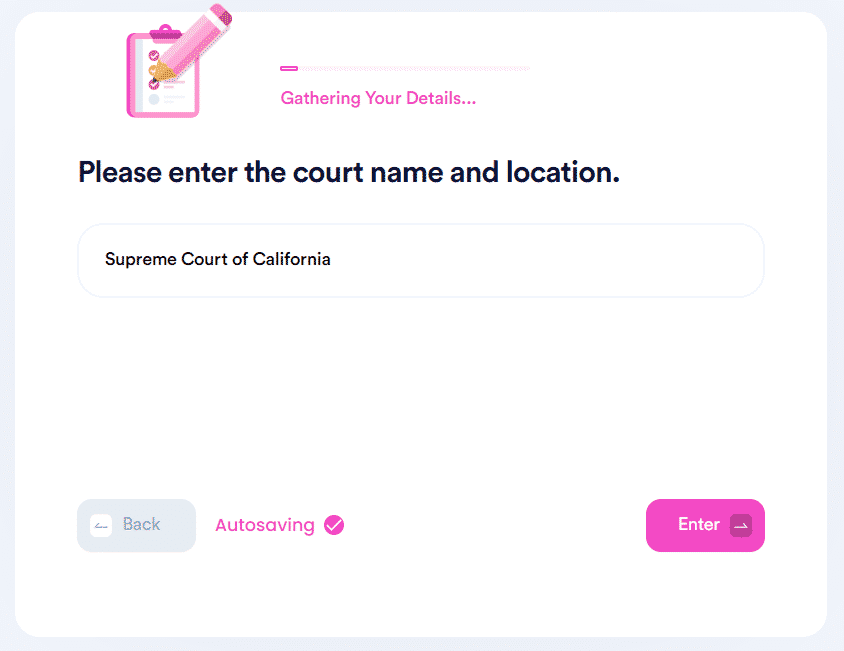 To use our services, and do the following:
Open the Request Jury Duty Leave feature
Provide information regarding:

The type of court that summoned you
State where you reside
Name of the company you work in
Date when you must report for jury service
Name and location of the court

Upload the picture of your summons (this will serve as proof for your employer)
DoNotPay has other useful guides for Floridians—check out specific rules about jury duty in Lee and Orange County in our learning center.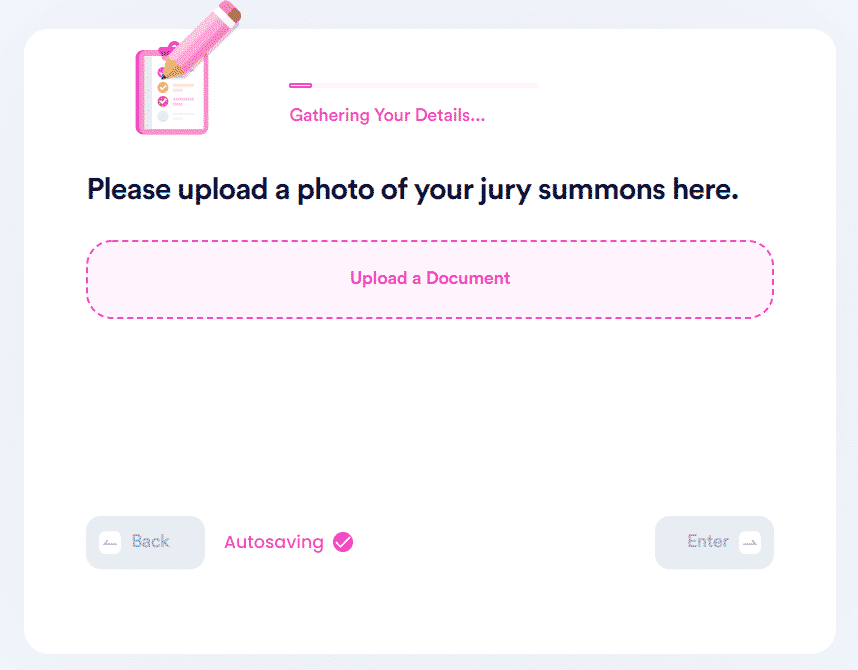 Our Virtual Lawyer Has Got Your Back
DoNotPay has solutions for all those burdensome tasks you would rather avoid or entrust to someone else. Our AI-empowered app can assist you with copyright protection, clinical trial applications, DMV appointments, FOIA requests, mailing services, item returns, and delivery refunds. It also generates standardized legal documents and gets them notarized or faxed with zero fuss!
Through the same app, you can:
File tourist visa applications
Make Education More Accessible and Affordable With DoNotPay
College expenses can be quite a burden for the entire family. Luckily, DoNotPay can have your tuition expenses waived or assist you in applying for various types of financial aid, such as scholarships.
We also offer you a chance to prepare for government tests in a much simpler way or contact embassies or consulates quickly and efficiently if you want to travel abroad to continue your education. If you are a parent who wants to withdraw their kid from a standard school, we will help you draft a notice of intent to homeschool and send it to the local authorities with no stress!