What Does a Formal Complaint Mean?
To properly handle workplace issues, it's important to know what exactly a formal complaint is. A formal complaint, also known as a grievance, is an official complaint made by an employee about misconduct by a coworker, manager, or workplace as a whole.
A formal complaint is different from an informal complaint, which is typically a verbal statement of dissatisfaction. Although formal grievances are a great way to address workplace issues, they come with a few hitches - this article will help you get past them!
Everything You Need to Know About Formal Complaints
As with every human resources report, filing a formal complaint requires a clear understanding of what the process entails. This includes familiarizing yourself with the official standards and legal procedures for filing a complaint.
The process for filing a grievance or formal complaint can be tedious, as there are quite a number of steps to complete before a resolution can be implemented. After filing a grievance with HR, these are the steps that would typically follow:
The complainant will be interviewed about the allegations made in the complaint and will be required to present a detailed narrative about the complaint.

The accused will be informed that there has been a complaint made against them and will also be interviewed. They will be able to defend themselves and present their own version of events.

If the statements and recollections made by both parties conflict, more evidence will be required from third-party witnesses.

Further investigation will be done to determine the accuracy of all facts presented and whether the complaint is valid or not.

A solution or recommended outcome will be announced by HR after they review the entire process along with any documented evidence.
Because the process for filing a grievance is long-drawn, it makes sense that some individuals choose to ignore their frustrations and stay quiet. Here are 3 main reasons why many people do not file formal complaints:
Fear that the parties involved will not take a complaint seriously (including HR). Many employees don't trust that their complaints will be taken seriously or that any action will be taken to resolve the issue.

Feeling intimidated by the perpetrator and scared of facing punishment. This is most common when the accused is the complainant's manager or boss.

Being embarrassed about the situation. No one wants to be the topic of office gossip, especially when it's a sensitive matter.
When to File a Formal Complaint
It is important to know when to make a formal complaint to ensure that your rights are not being violated. Some instances when it is absolutely necessary to file a workplace grievance are:
| | |
| --- | --- |
| Type of Act | Explanation |
| Discrimination | Being treated unfavorably because of one's race, gender, religion, sexuality, maternity status, or disability. |
| Harassment | Being the object of offensive jokes, slurs, name-calling, insults or any other form or physical or psychological bullying. |
| Sexual Harassment | Being the target of unwelcome sexual advances, comments, jokes, or other verbal and physical conduct of sexual nature. |
| Violence | Being the object of acts or threats of physical violence or intimidation. |
| Exploitation | Being coerced or forced into working in sub-par conditions or having wages withheld. |
The Dangers of Filing a Formal Complaint
Although it is encouraged to make formal complaints when affected by the above-mentioned situations, there may be risks that come with filing a grievance. Some of those risks include:
Lack of Objectivity: Without a formal, written report, HR might approach the grievance with a subjective view of the situation.

Lack of Substantial Evidence: An informal complaint might not be deemed as significant because of the lack of substantial evidence.

Backlash: The complainant risks facing backlash from their colleagues or their

manager

.

Permanently on Record: A formal complaint will remain permanently in HR's record, which may not be favorable to the complainant.
How Can DoNotPay Make Filing a Formal Complaint Hassle-Free?
DoNotPay offers a unique solution that allows employees to make complaints without facing backlash. Through the Anonymous HR Complaints product, you can send a complaint letter to HR without revealing your identity. All you have to do is:
1. Log in to your account and open the Anonymous HR Complaints product.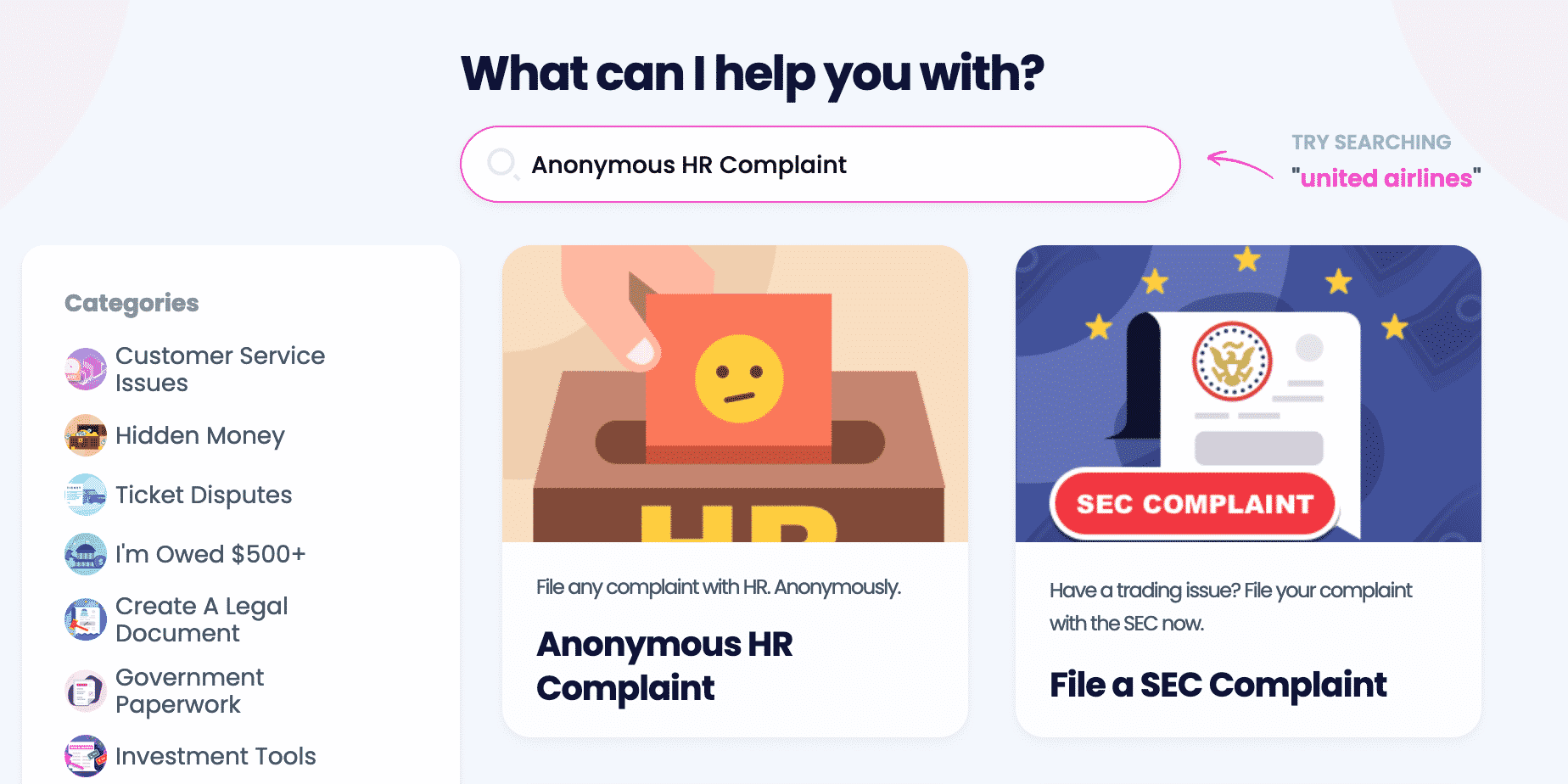 2. Enter the name of your employer and the mailing address of its HR department.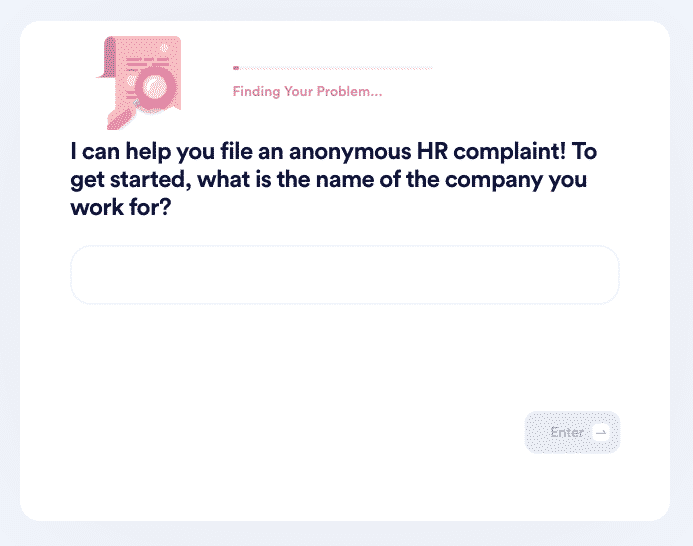 3. Describe the issues you're facing and how you would like them addressed.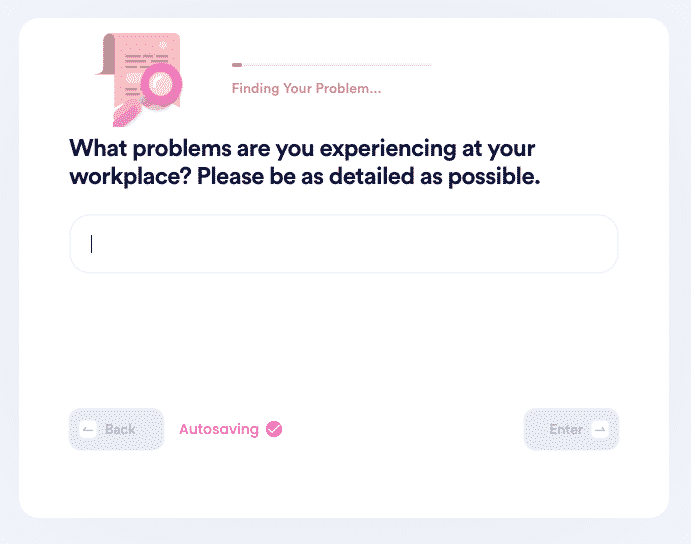 That's it! DoNotPay will automatically mail the complaint on your behalf, with none of your personal information included.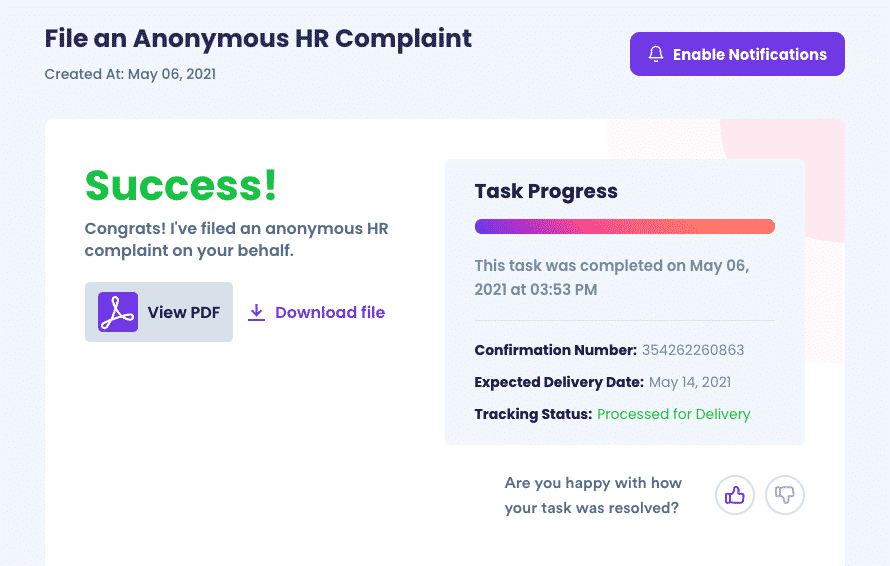 DoNotPay Does It All
DoNotPay doesn't only address your HR . As the recipient of the American Bar Association's Louis M. Brown Award for Legal Access, offers a ton of other services that don't cost hefty legal fees. Sign-up now to get legal assistance on: