How to File Wells Fargo Lawsuits
Wells Fargo & Company is a multinational financial services company that was founded in 1852 in New York, with $1.92 trillion in assets. Wells Fargo is one of the "Big Four" banks of the United States.
In this article, we will discuss some of the most notorious Wells Fargo lawsuits and how you can face financial giants such as Wells Fargo in small claims court.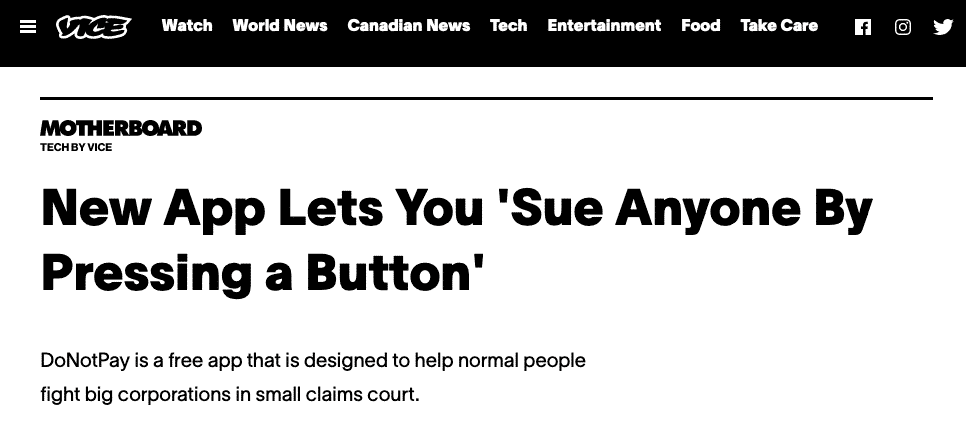 What was Wells Fargo Accused of? 
Wells Fargo is one of the most sued financial firms in the country. It has been a defendant in more than 180 violations and suffered damages of $21,358,750,745 to date. The table below outlines major lawsuits that Wells Fargo has been involved in:
Type of Violation
Agency
Damages
Americans with Disabilities Act violations
Justice Department Civil Rights Division (DOJ RIGHTS)
$16,055,000
Anti-money-laundering deficiencies
Treasury Department Financial Crimes Enforcement Network (FINCEN)
$110,000,000
Southern District of Florida U.S. Attorney's office (USAO)
$50,000,000
Securities and Exchange Commission (SEC)
$3,500,000
Banking violations
Office of the Comptroller of the Currency (OCC)
$51,205 - $1,991,141,181
Federal Reserve (FED)
$85,000,000 - $87,000,000
Consumer Financial Protection Bureau (CFPB)
$100,000,000
Federal Deposit Insurance Corporation (FDIC)
$125,000
Bankruptcy professional violations
Justice Department U.S. Trustee Program (DOJ UTP)
$81,600,000
Benefit plan administrator violations
Employee Benefits Security Administration (EBSA)
$30,000,000
Private lawsuit in federal court
$1,005,000 - $79,000,000
Consumer protection violations
CFPB
$4,010,000 - $34,800,000
Various state's Attorney General's office (AG)
$33,500 - $23,700,000
Los Angeles City Attorney's office (CA)
$50,000,000
Santa Clara County District Attorney's office (DA)
$25,000
California Department of Financial Protection and Innovation (DFPI)
$8,000
New York Department of Financial Services (DFS)
$4,000,000
Data submission deficiencies
Commodity Futures Trading Commission (CFTC)
$45,000 - $400,000
Discriminatory practices (non-employment)
Housing and Urban Development Department (HUD)
$5,000,000
Private lawsuit in federal courts
$7,500,000 - $10,000,000
Private lawsuit in state courts
$3,520,000
Economic sanction violations
Office of Foreign Assets Control (OFAC)
$5,500 - $122,358
Employment discrimination
Equal Employment Opportunity Commission (EEOC)
$110,000 - $295,000
Office of Federal Contract Compliance Programs (OFCCP)
$14,000 - $7,800,000
Private lawsuit in federal courts
$12,000,000 - $35,500,000
False Claims Act and related violations
Justice Department Civil Division (DOJ CIVIL)
$1,200,000,000
District of Arizona USAO
$4,046,786
Family and Medical Leave Act violations
Labor Department Wage and Hour Division (WHD)
$5,152 - $11,874
Fraud
DOJ CIVIL
$3,000,000,000
Insurance violations
California Department of Insurance (INS)
$5,345,816
Investor protection violations
SEC
$125,000 - $500,000,000
Various state's AG
$309,000 - $115,000,000
CFTC
$14,475,000
Alaska Division of Banking and Securities (DBS)
$129,131
Various state's SEC
$5,000 - $765,993
Nebraska Department of Banking & Finance (DBF)
$20,000
New Hampshire Bureau of Securities Regulation (BSR)
$35,000
Various state's Division of Financial Regulation (FIN)
$8,500 - $50,000,000
Labor relations violations
National Labor Relations Board (NLRB)
$9,116
Mortgage abuses
Justice Department (DOJ)
$5,342,200,000
DOJ RIGHTS
$234,300,000
Various state's AG
$675,000 - $1,005,233,716
Price-fixing or anti-competitive practices
Justice Department Antitrust Division (ANTITRUST)
$148,000,000
Various state's AG
$58,750,000
Privacy violations
California AG
$8,500,000
Private lawsuit in federal courts
$30,446,022
Servicemembers Civil Relief Act violations
DOJ RIGHTS
$4,100,000 - $5,400,000
OCC
$20,000,000
Toxic securities abuses
SEC
$6,500,000 - $11,000,000
Fannie Mae (FHFA)
$591,000,000 - $869,000,000
National Credit Union Administration (NCUA)
$53,000,000
DOJ CIVIL
$2,090,000,000
Illinois AG
$17,250,000
Wage and hour violations
WHD
$31,770 - $5,798,744
Private lawsuit in state courts
$3,000,000 - $27,500,000
Private lawsuit in federal courts
$100,000 - $39,000,000
Workplace safety or health violations
Occupational Safety and Health Administration (OSHA)
$5,000 - $12,000
Suing Wells Fargo for Fake Account Scandal
In 2016, Wells Fargo was mired in an unauthorized customer account scandal. It was a consequence of the bank's staff having to meet ambitious quotas that involved cross-selling among customers' multiple accounts. Wells Fargo was ordered by the court to pay $3 billion for the fraud. Some of the specifics of the lawsuit include the following:
Wells Fargo employees had pressure meeting sales quotas.
They resorted to opening savings and checking accounts using actual customers' names without their knowledge or permission.
The fake account scheme lasted for more than a decade.
Wells Fargo took numerous measures to hide fraudulent accounts from customers via illegal means such as forging customer signatures and banning employees from contacting customers.
Wells Fargo Wage-and-Hour Lawsuit
One of the many notorious Wells Fargo lawsuits that made the news were the wage-and-hour violation class-action lawsuits that were filed in California. The $95.7 million lawsuit was a combination of two class actions brought by lead plaintiffs Jacqueline Ibarra and James Kang. The latter was filed on behalf of 5,377 loan officers and other mortgage staffers who worked at the bank from 2013 to 2019 while the former was related to the bank's violation of the state's rest-break rules. Some of the specifics of the class-action lawsuit filed by James Kang include:
Kang alleged that Wells Fargo clawed back on advance payment of commissions at $12 per hour.
The suit also claimed Wells Fargo did not compensate mortgage professionals for non-sales work.
The bank also clawed back vacation pay from commissions.
The bank also failed to pay overtime wages as required by law.
Suing Wells Fargo for Improper Mortgage Changes
In 2019, borrowers sued Wells Fargo in a class-action lawsuit that alleged the bank of inappropriately modifying the mortgages of those who had declared bankruptcy. According to the bank, it was caused by an error in its mortgage underwriting software that led to hundreds of improperly denied mortgage modifications. The $13-million lawsuit alleged Wells Fargo of:
Incorrectly filing mortgage payment change notices
Fraud
Violations of bankruptcy rules and laws
Unfair and deceptive trade practices
How to Sue Wells Fargo With DoNotPay
Suing Wells Fargo and similar financial giants is very much possible in small claims court since the multinational company cannot send its top gun lawyers to deal with you and you do not have to worry about hefty lawyer fees.
However, there is still the dilemma of overcoming bureaucracies and filing highly technical forms and demand letters. That is where DoNotPay can help! To sue with the AI lawyer, all you have to do is:
Log in to DoNotPay and select the Sue Now product
Enter the dollar amount you are owed
Select whether you want a demand letter or court filing forms
Describe the reason for the lawsuit and submit any applicable evidence
That's it! DoNotPay will then generate a demand letter or court filing forms for you. We'll also mail the legal documents to Wells Fargo on your behalf!
What Other Companies Can DoNotPay Help You Sue?
Use the Sue Now product to sue in small claims court and join thousands of users who have done the same. Have another company in mind? DoNotPay can also help you sue: