How To Prepare a Wedding Photography Contract Efficiently 
Are you preparing for your next wedding shoot? It is a big event for which you need to consider lots of aspects. 
You should not forget to create a wedding photography contract if you want to protect your work. 
DoNotPay is here to explain the necessary legal documents and help you create the wedding photography contract for any client. 
Why Do You Need a Wedding Photography Contract?
Good photographers planning to make a career out of their hobby need to protect their personal and business interests. The best way to do that is by generating a written agreement. 
All expectations have to be set out clearly for your clients and you. You should try to prevent any potential misunderstandings regarding timelines, payment, and other relevant topics in your contract.
How To Organize a Wedding Photography Contract
A precise and clear wedding photography contract will put your mind at ease. You will be able to do what you do best—shoot the best possible photos and footage. This will make the entire process more enjoyable and allow your clients, their guests, and you to have a great time.
A typical wedding photography contract should include the following:
Names and contact information of the happy couple

A detailed description of the delivered service, i.e., photographs

Breakdown of fees (do not forget about the deposit)

Payment schedule

Date, time, and venue of the ceremony and reception

Rights and usage information 

Release information permitting you to use the photos in your portfolio or for marketing purposes

Signatures of both parties
Browse Through Contracts in DoNotPay's Reliable Database
DoNotPay gathers customizable contract templates and relevant information on different legal documents. We can help you prepare various contracts for your business and personal life (including a prenuptial agreement).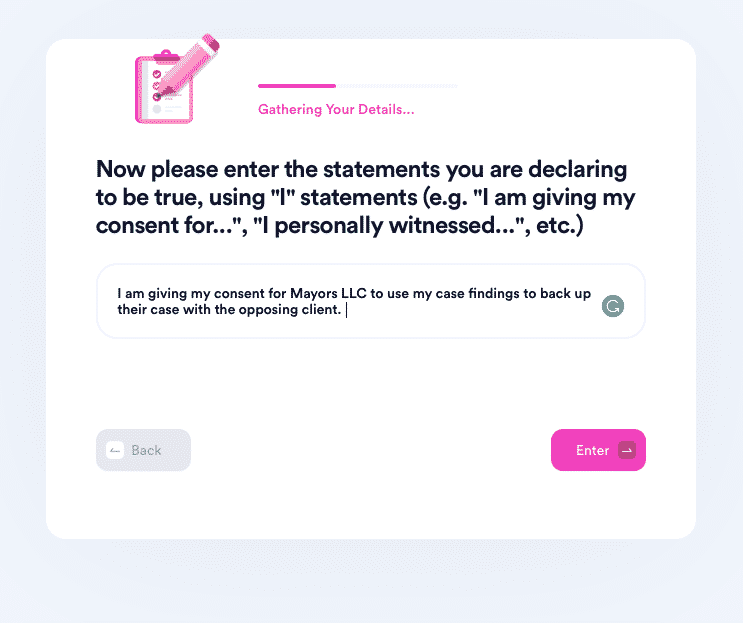 If you run a photography business, you might want to consider some of the agreements we can customize to your specific requirements. Take a look at some of the options:
The above-listed items are only a few contracts every business can find useful to protect its investments and activities. We provide more.
What To Include in Your Wedding Photography Contract
With all the details you need to think about when organizing a wedding shoot, a photography contract can seem irrelevant to you, but that should not be the case.
You need to draft a solid agreement to prevent any potentially problematic and unpleasant events. 
Talk it over with the happy couple or their parents (depending on who is paying you). Propose any changes you seem fit. 
Here is a list of clauses and parts that your wedding photography contract should not skip out on:
Clause
Purpose

Rescheduling for clients

Some couples start planning their wedding before confirming the availability of all vendors. If any vendor is unavailable, they could suggest rescheduling the wedding. You can consider charging a rescheduling fee and entering it in this part of your contract if you are available on the new date. If you are unavailable, you could enter here that the deposit is non-refundable

Rescheduling for the photographer

You are a professional, which means you need to set here that in case you are not able to show up at the wedding, you will provide a qualified replacement

Delivery timeline

All dates need to be set. State the delivery times of the wedding photos, e.g., within 60 business days from the wedding

Outdoor wedding venues

In case of bad weather, your clients must ensure a backup venue. Otherwise, they will have to provide a full fee even if you are not able to deliver the agreed amount of footage 

Wedding venue restrictions

All restrictions need to be listed and explained to the couple. Some wedding venues have strict rules regarding certain sections that are off-limits

Staff breaks and meals

You and your crew need to have appropriate breaks and quality meals since you will be shooting for hours. Ensure the couple and their wedding planner are familiar with this matter

Equipment damage

Your equipment is your job, and you need to protect it. If anyone does any damage to it, your clients have to compensate you for it

Copyright

This is the most important part of your contract as your photos belong only to you. You might want to cover the subject of crediting when posting to the internet and

social media

Finances

A clear payment timeline needs to be set. The contract needs to provide precise expenses and amounts, including:

Retainer

Package fee

Added fee

Non-payment clauses
You can find lots of wedding photography contract templates on the internet, but make sure you add any changes that meet your specific needs. In time, you will be able to create your own wedding photography contract doc to cover all aspects. 
DoNotPay explains the details regarding copyright laws on images or old photos. You might also want to take a look at photo copyright release forms you can use for the upcoming wedding. 
DoNotPay Prepares Contracts To Protect Your Projects
DoNotPay updates the Standardized Legal Documents feature regularly. It means our app collects all necessary data to provide tailored contracts for your professional, personal, or family requirements.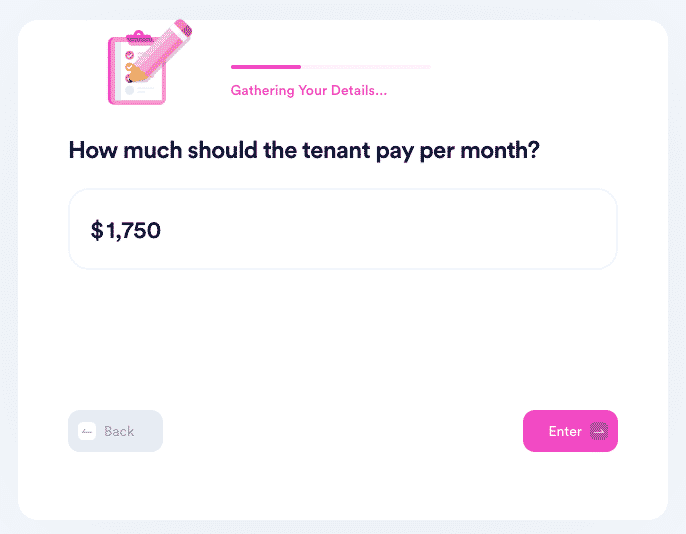 Follow these simple steps to receive your contract:
Access DoNotPay from your

web browser

Type in the document you would like to get, e.g., a

custody agreement

Give the necessary details to the chatbot—names, addresses, and any additional information
Click a few times, and our AI-powered app will generate a suitable contract for you. 
How Else Can DoNotPay Help You Find and Save Cash?
Our Missing Money feature helps you find any unclaimed assets in your name in any state. An additional perk is that you can claim your money right in the app—no need for further research!
We can also make sure you don't pay for any unfair parking citations and get the rightful compensation from airlines for any canceled or delayed flight. 
Don't let big companies scare you into not claiming your warranties or insurance. DoNotPay helps you file these claims and appeal any rejections in minutes, which brings you closer to getting your money.
We can also delay your bill payments, get your college fees waived, or sign you up for paid clinical trials to earn some extra cash!
DoNotPay Keeps the Spammers Away
Whether you're dealing with email spam, text scammers, robocalls, or severe harassment, DoNotPay can help. 
Use our virtual credit card or the Burner Phone feature to sign up for free trials safely—without revealing your real info. DoNotPay will make sure that no company can reach you when you use our tools. 
We provide a fake email address, credit card info, and phone number that are in no way connected to your real data. 
We can also help you cancel services or request a refund without you having to contact the company directly.