Learn What a Website Maintenance Agreement Is and How To Create One
Keeping your website up-to-date is of utmost importance for your business. That's why you should hire a developer or a company that can maintain the website and make sure everything runs smoothly. Once you decide which professional to hire, you should consider signing a website maintenance agreement. A well-written agreement can be of big help and protect the interest of both the developer and the client. 
Writing any legal document can be challenging for most people. Rely on our guide to find out more about a website maintenance agreement and learn how to write it correctly. Should you need help drawing up any other contract, you can subscribe to DoNotPay, get some answers, and get a personalized document in minutes!
Key Aspects of a Website Maintenance Agreement 
A website maintenance agreement is a document signed by a:
Website owner 

Developer or a company that takes care of the website maintenance and support
The purpose of the agreement is to:
Outline the developer's responsibilities 

Spell out the website owner's obligations towards the developer

Provide legal protection to both signing parties

Ensure there are no misunderstandings 
While verbal agreements are also acceptable and legally enforceable in most states, having any contract in writing is a better option. The lack of a website maintenance agreement can cause many issues and complications, especially if the situation escalates and you end up in court. 
You can also request a non-disclosure agreement to ensure that the developer won't share confidential details with the owner's competitors. 
Do You Need To Hire a Lawyer To Create Your Website Maintenance Agreement?
By law, you're not obligated to hire a lawyer as long as your website maintenance agreement is written correctly. This can be challenging if you're not familiar with the law and legal terminology. 
One of the solutions is to look for contract templates online, but this task can be dreadful and time-consuming. Most templates won't be suitable for your situation, and you'll probably have to adjust most of the agreement. 
Should you make even a minor mistake, your website maintenance agreement won't be valid, and the other signing party might take it to their advantage. While using a template is usually free, this approach might cost you more in the long run. 
If you can't pay a lawyer to create the document, you could at least try to set aside enough money for quick consultations.
Want To Write a Maintenance Agreement Yourself? Learn Which Sections You Need To Include!
Do you still want to create a website maintenance agreement on your own? You should know which information the contract must cover to offer legal protection to both parties. Check out our table to see which sections your website maintenance agreement should include:
Sections To Include

Brief Description

Introductory section

Includes both parties' names and companies (if applicable)

Description of services

States the exact responsibilities of the developer. Most website maintenance companies offer the following services:

Editing, updating, or creating textual content on the website

Consulting and providing guidance on the use of the owner's website

Maintaining a website's backup 

Services not included

Discloses which services the agreement doesn't cover

Payment term and amount

Defines how much the website owner needs to pay and includes the developer's policies regarding late or missed payments

Termination policy

Explains the process and valid reasons for terminating the agreement early

Renewal policy

Describes the renewal process if the agreement has a set termination date

Ownership clause

Ensures that the website owner will keep ownership of the content of the website even when the agreement ends

Liability

Prevents the site owner from holding the developer accountable should something go wrong 

Dispute resolution

Spells out how the parties will resolve any potential conflict regarding the contract
DoNotPay Can Help You Save Cash—Use Our App To Create Numerous Legal Documents
You might need to pay a lawyer to handle your website maintenance agreement, but you don't need to pay an arm and a leg for each contract. Use DoNotPay's Legal Documents product to draw up many documents in a matter of minutes. Our app will draft a customized contract and help you save both time and money.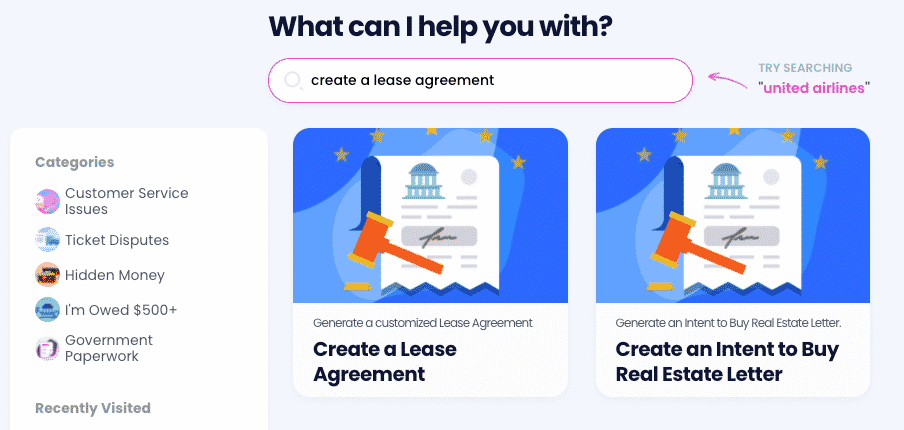 Some of the agreements you can create with DoNotPay are:
Intent To Purchase Real Estate

Quitclaim Deed

Non-Disclosure Agreement

General Affidavit

Promissory Note

Estoppel Certificate

Child Care Authorization Form

General Business Contract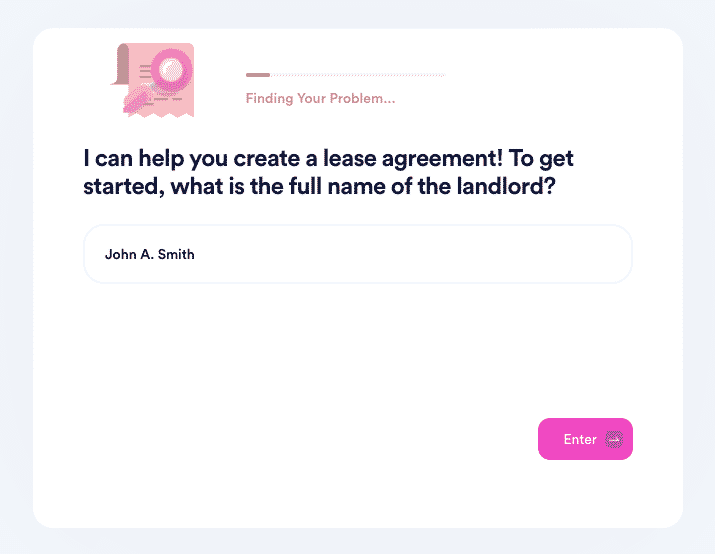 To write documents stress-free, complete these simple steps:
Type in the name of the document in the

Search

tab

Enter the required info

Print and sign the document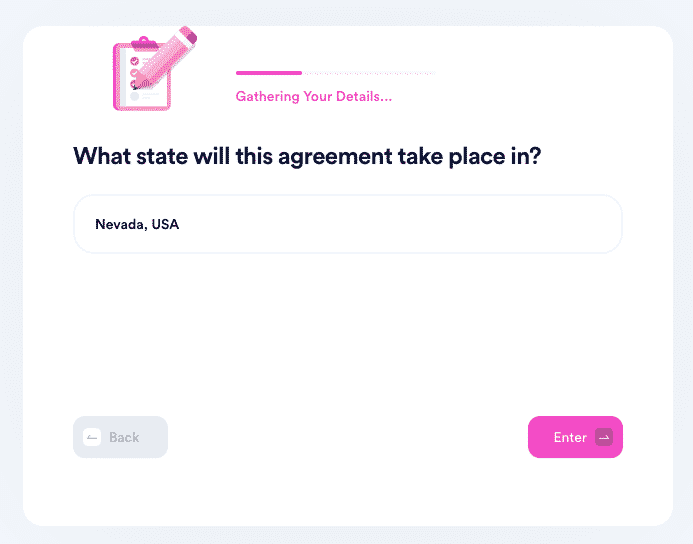 That's Not All! DoNotPay Can Help You Get Your Contracts Notarized in a Snap!
Now that you know how to create a legal document in under five minutes, you should also learn how to get it notarized using the same app! DoNotPay will help you:
Find an

online notary

in any state, including

Utah

,

Idaho

,

Maryland

, and

Tennessee

Schedule a virtual meeting any time of the day (notaries we work with are available around the clock!)

Handle document notarization via a video call and skip visiting a notary's office
DoNotPay Has the Most Convenient Solution to Most of Your Problems
Whether you want to cancel subscriptions, request refunds for services, purchased items, or late delivery, or enjoy free trials without being charged, DoNotPay has a product for you. 
We strive to help you users solve their issues as quickly and effortlessly as possible. With us, you can enter various raffles and sweepstakes, claim warranties or insurance, report copyright infringement, and reduce your property taxes in less than five minutes. 
Protect Your Privacy With DoNotPay
Protecting your privacy can be challenging nowadays since most platforms require your phone number and email address upon registration. DoNotPay is here to ensure your personal info stays as secure as possible. Choose our Burner Phone product to register for services without phone verification or our virtual credit card if you want to use a randomly generated email address and payment details.
By using a fake phone number and email address, you can also avoid receiving annoying spam emails, text messages, and shady robocalls. DoNotPay can even make correspondence with inmates safer. If you don't feel comfortable sharing your address with an inmate, DoNotPay can receive the letters for you, scan them, and forward them to you risk-free.