Easily Read, Track, and Pay Your DeKalb County Water Bills
If you are among the more than 750,000 residents of DeKalb County, Georgia, your drinking water comes from the Chattahoochee River. The river flows into a pumping station, and it is treated at the Scott Candler Water Filter Plant before reaching your faucet. We're here to help —follow this guide.
Keeping up-to-date with your water bill is so important because if you miss a payment your water may be shut off. Don't stress, because we will explain several ways to pay your water bill in DeKalb County.
Paying online is the easiest method for most people, but you'll need to know how often you are billed for water, understand how to view your bills online, and where you can pay your bills securely. Follow our step-by-step tips—or, enlist the help of the experts at DoNotPay, which will ensure you don't miss a payment.
How Do I Pay My DeKalb County Water Bill?
If you choose to pay your water bill online yourself and you are a resident of DeKalb County, go directly to DeKalb County's official government website. The site allows users to:
Pay your DeKalb county water bill
Set up automatic payments
View your water bill statements
Attempting to pay your water bill yourself online can be a lengthy process, because you'll need to create an account, password, and possibly link banking information.
Make Sure You Protect Your Banking Information
There is another challenge when you are paying your DeKalb County water bill online—with websites that say they accept payments on behalf of DeKalb County Water Utilities, but they are not affiliated with the county. The county once posted a statement about one of these sites, which was frequently mistaken by users for a DeKalb government site.

DeKalb County stated that the site in question was collecting users' personal financial information without requiring verification or authorization from the businesses it was paying. The county advised users that their banking information may not be secure on some of these payment websites—plus, your water bill may not get paid correctly. Avoid this risk, and the hassle of having to create an account, password, and link your banking details, by enlisting the help of DoNotPay.

Other Ways to Pay Your DeKalb County Water Bill
Many consumers prefer the convenience of paying bills online, but if you prefer to pay your DeKalb County water bill using another method, here are 5 other options available to DeKalb County residents:

Set up an ACH recurring payment to the DeKalb County Department of Watershed Management
Pay by phone by calling 404-371-6294
Mail a payment to: DeKalb County Finance, PO BOX 71224, Charlotte, NC 28272-1224
Visit the lobby at 774 Jordan Lane, Suite 200, Decatur, GA, 30033
Find a DeKalb County authorized bill payment center—there are numerous locations, including grocery stores

If you choose one of the above offline methods to pay your water bill, keep in mind that water use is a recurring charge. You'll have to remember to take one of the above actions every time you receive your bill statement. If you don't, you'll risk having your water shut off or lowering your credit score.
How Often Do I Have to Pay a DeKalb County Water Bill?
Knowing how often you are charged for water use is crucial if you're going to remember to pay your DeKalb County water bill on time.
For DeKalb county residents, there are two billing cycles. Your billing cycle is determined by the type of meter technology at your location. Residents of DeKalb County are either on a monthly or bi-monthly billing cycle.
It gets confusing, because the actual number of days in a billing cycle is different with each bill statement. The meter reading period is a range, not an exact date—so your water bill doesn't have a consistent arrival date, or due date. The meter-reading date range is every 25 to 35 days if you're on a monthly billing cycle, or 55 to 65 days for bimonthly cycles—and keeping track of this can be a challenge.
How to Avoid Missing a Payment and Getting Your Water Shut Off
If you miss a DeKalb county water bill payment, your water may be shut off. Don't ignore any disconnection notices that might come in the mail, because you only have a certain number of days before additional actions are taken. Accidentally missing a water bill payment is something that DoNotPay users don't have to worry about, and that's just one of its advantages.
If you are paying your water bill yourself, there are two important due dates for DeKalb County residents to be aware of:
Pay your water bill in full no more than 20 days from the statement date or you'll receive a disconnection notice.
Pay your water bill in full, or make payment arrangements, 10 days from a disconnection notice or your water may be shut off.
If you are a DeKalb County resident facing financial challenges, you can apply for a Covid Hardship Installment Plan. The installment plan can lower your monthly payment, and make it manageable to catch up with late water bill payments—and keep your water turned on. If this sounds too complicated to negotiate on your own, DoNotPay can help.
How Can I Keep Track of My Automatic Payments?
If you are going to pay your DeKalb County water bill on your own online, be sure to keep track of each payment that is made, even if you set up automatic payments. To do this, you will need to create an account on the DeKalb County government website.
Experts advise that you use a separate email address to create accounts to pay bills online. You should also change your password often, since these sites typically link to your banking information. To avoid having to keep track of payments yourself—and all the other challenges involved with —enlist the help of DoNotPay.
How to set up recurring check payments using DoNotPay:
If you want to set up recurring check payments but don't know where to start, DoNotPay has you covered in 6 easy steps:
1. Go to the Bill Pay product on DoNotPay.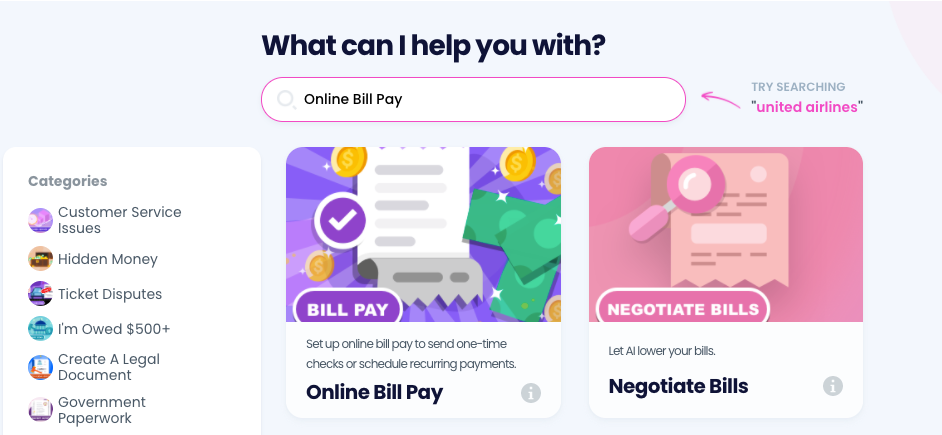 2. Connect a bank account if you haven't already.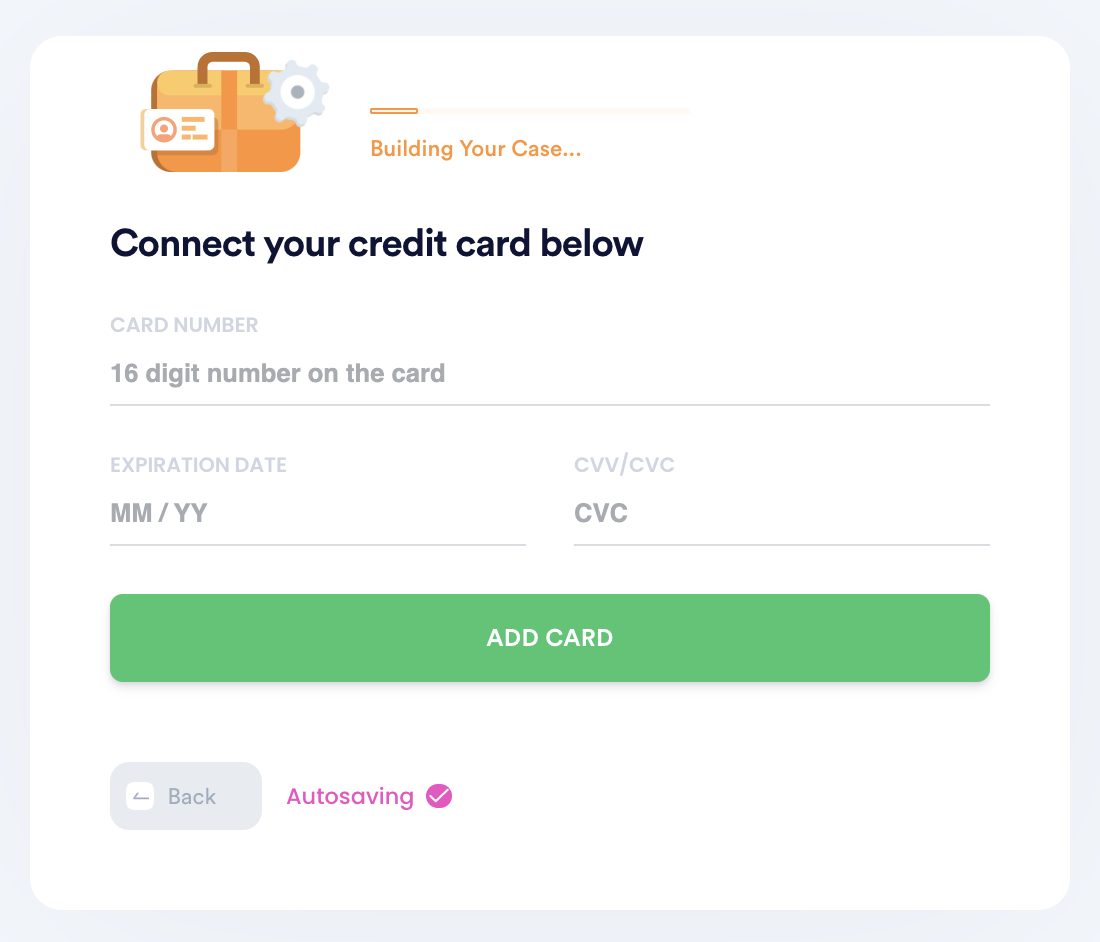 3. Schedule recurring or one-time payments by entering the person you want to address the check to, the payment amount, and their mailing address.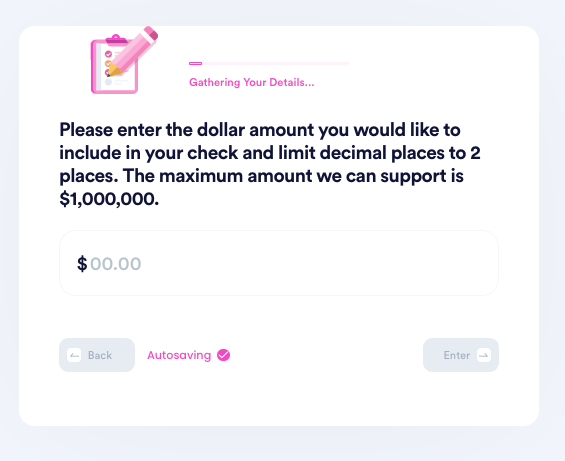 4. Customize the payment with a PDF attachment, image, and memo.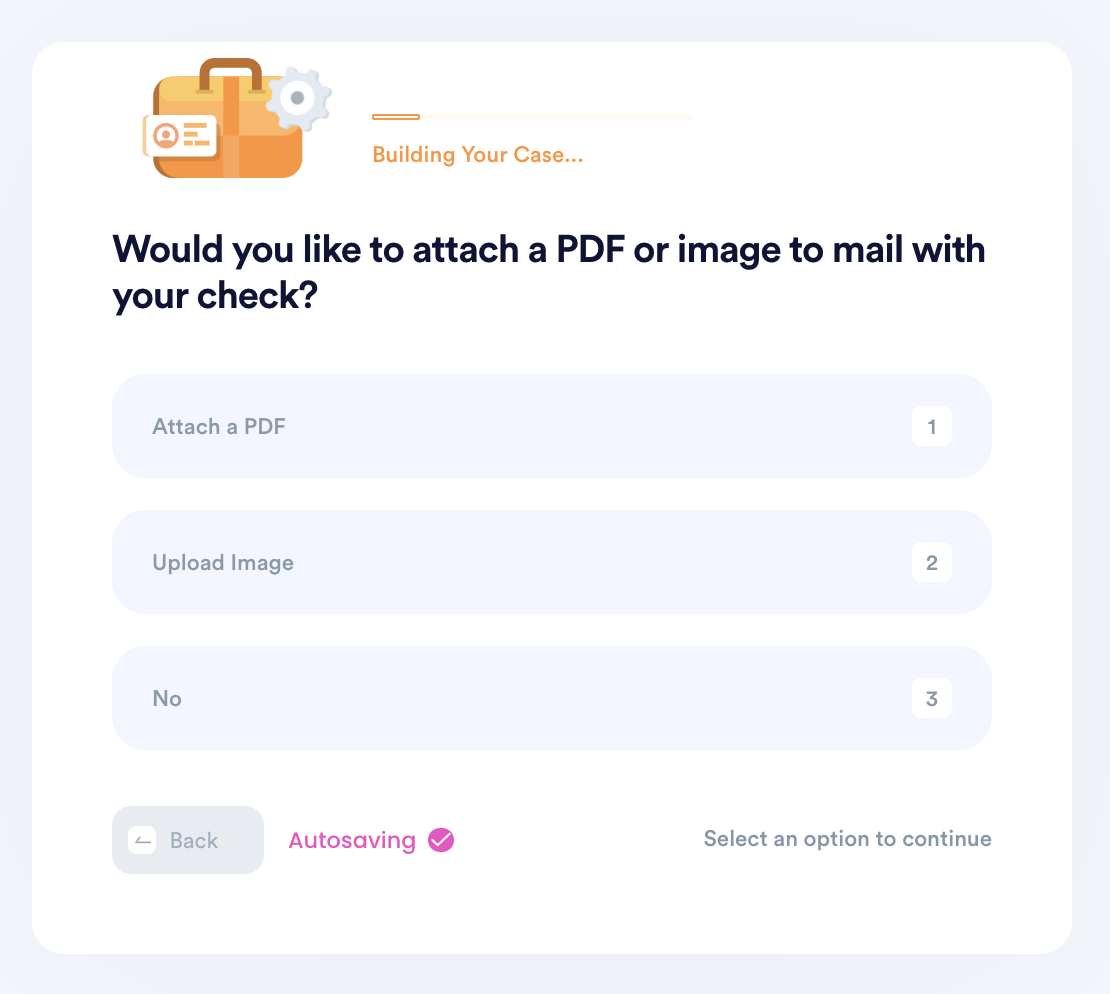 5. Enter your contact information, including email, address, and phone number.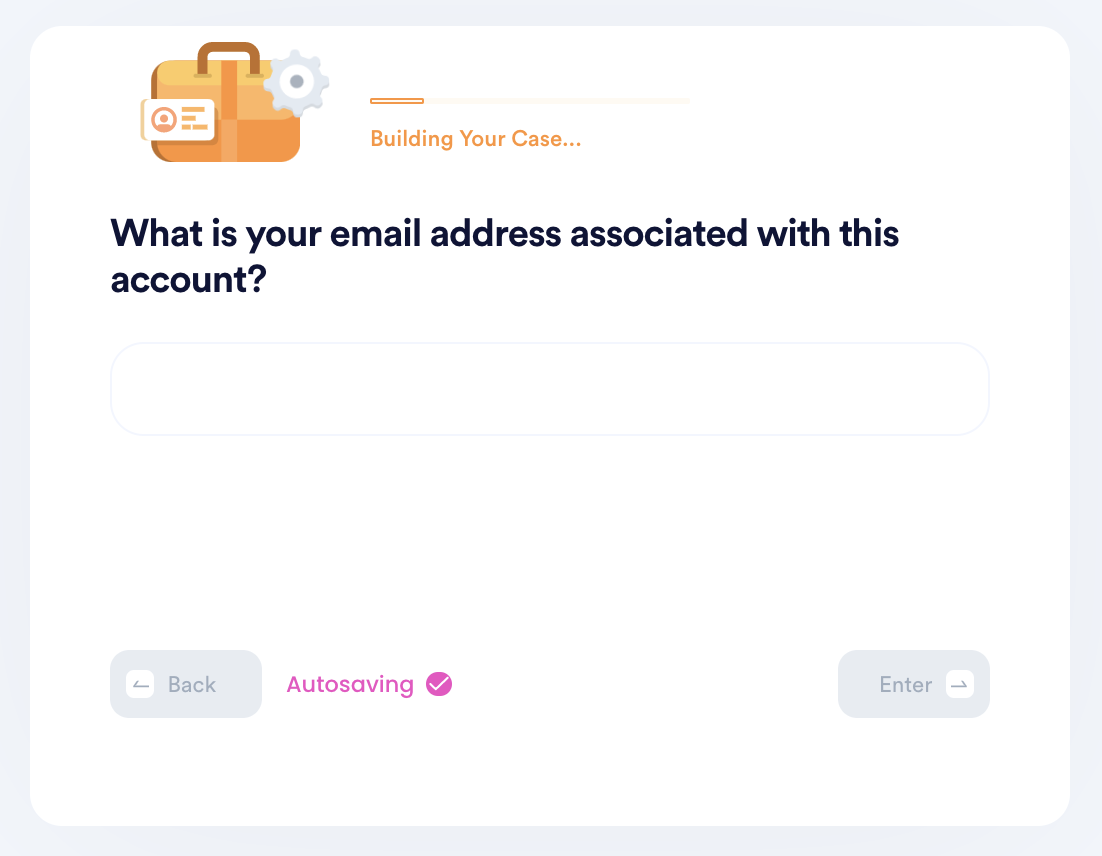 6. Submit your task! DoNotPay will mail the check on your behalf, and make sure it gets sent each recurring period if you set up recurring payments. You can always return to the product to delete or add new payments.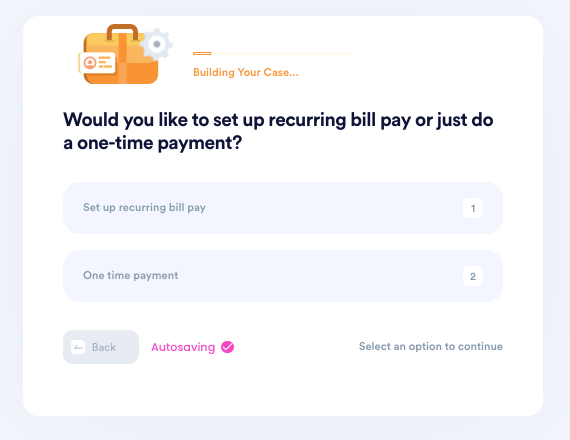 Why Use DoNotPay to Pay Your Water Bill in DeKalb County?
DoNotPay makes the bill-paying process super-easy and convenient. You won't ever have to worry about your water being shut off, or a missed payment affecting your credit score.
DoNotPay is an easy and secure way to pay your water bill—and more. When you partner with DoNotPay to automate your bill-paying process, you won't have to stress about your banking information ending up on a questionable website. Plus, you won't have to wonder—or verify—whether or not your water bill was paid.
DoNotPay Works to Pay All Types of Bills—and More
DoNotPay is not just for paying a water bill in DeKalb County—it's a hub for solving issues involving any type of bill, and more. Examples of the many bill-paying services DoNotPay offers include:
Pay insurance, utility bills, HOA fees, and more
Set up an automatic payment system for subscription services and retail purchases
To be more specific, here are some of the other bills DoNotPay can help with:
Pay a ticket in MA using your license plate number

Pay a Dominion Energy bill

Pay a gas bill in Washington

Pay a National Fuel bill
What Else Can DoNotPay Do?
In addition to paying bills, DoNotPay solves other issues. Take a look at some of the other services DoNotPay offers:
Take a look—there's no reason not to check out DoNotPay and consider using the service to help you pay all your bills, and more.