DoNotPay Fills You In on Washington County Jury Duty
Have you been called up for Washington County jury duty? If so, you've come to the right place as our article will prepare you for the service! We will show you how jury duty works and tell you all the important details you need to know before showing up at the court. You will also learn how to draw up a perfect leave request letter.
As jury duty laws are different in every county, check out our county-specific articles, such as:
Washington County Jury Duty Basics
Serving jury duty is important as it ensures that every citizen of the United States gets the possibility of an unbiased and fair trial. To be eligible for the service in Washington County, you must be a:
Citizen of the U.S.
Resident of Oregon
Resident of Washington County
You also mustn't have been convicted of a felony or had your civil rights restored.
Being eligible for jury duty doesn't mean that you will be a juror. You must go through the selection process after you receive the summons, during which judges and attorneys will ask you a series of questions. If you give valid answers and the officials determine that you are unbiased and qualify for jury duty, you will have to attend court hearings.
Can You Be Exempted From Jury Duty in Washington County, Oregon?
Check out the specific excuses that are valid exemptions from serving jury duty:
| Excuse | Exemption |
| --- | --- |
| Military | Yes |
| Elected official | No |
| Student | No |
| Breastfeeding mother | Yes |
| Police | No |
| Disability | No |
| Firefighter | No |
| Medical worker | No |
What Happens if You Skip Jury Duty in Washington County?
Although there are various ways to be exempted from jury duty in Oregon, if you don't show up for service, you will be punished for contempt or charged with a Class B violation.
How Much Do You Get Paid for Jury Duty in Washington County?
The pay laws are different in every state, so in Oregon, for example, you will receive a $10 juror daily pay, while the federal-level jurors receive $50. You can also qualify for mileage reimbursement, which is $0,20 per mile.
Considering that, on average, jury duty in Oregon lasts for up to five days, you can earn up to $50.
Work and Jury Duty in Washington County
If you have to miss work for service, don't worry about getting fired because employers are forbidden from penalizing their employees for taking time off for jury duty. They also can't threaten to lower your salary or demote you.
Even though jury duty is job-protected leave, you should still send your employer a leave request letter, which will notify them of your absence and help them verify it. If you need help drafting this document, as our app can generate it for you in a matter of minutes.
DoNotPay Helps You Get a Leave Request Letter the Easy Way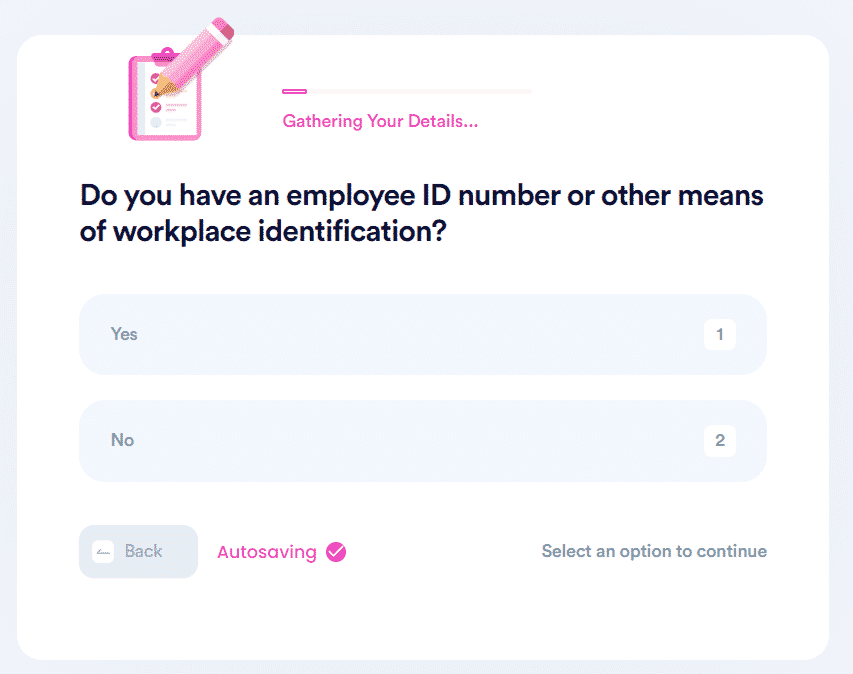 Want to request jury duty leave without worrying that you'll leave a bad impression on your employer? and send them a professionally composed leave request letter in a few clicks! Our AI-powered app will generate the letter for you instantly and then either:
Forward it to your employer
Send it to you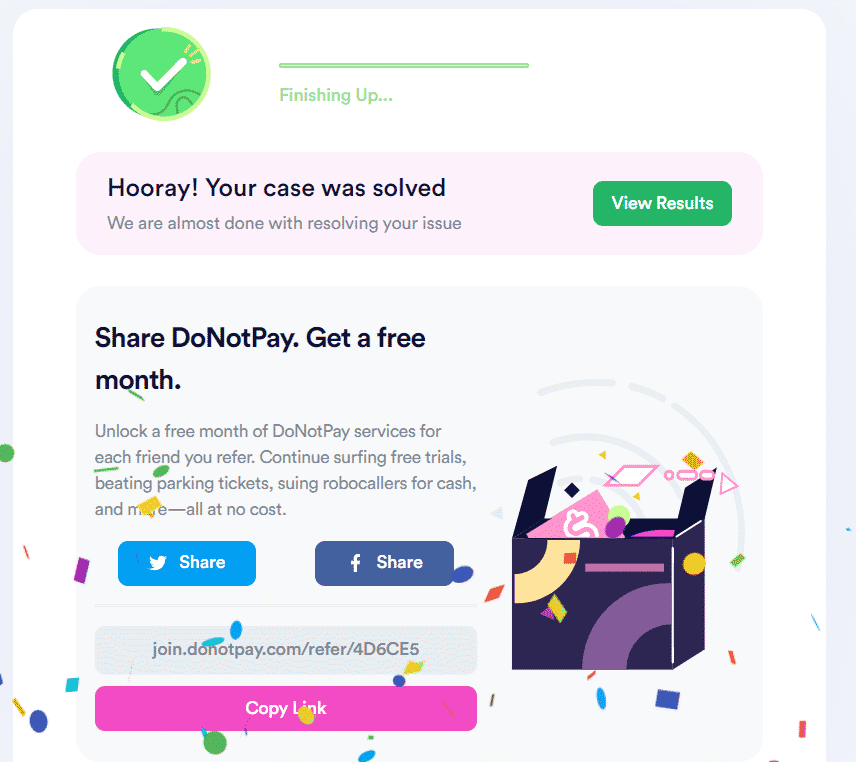 DoNotPay is easy to use, and you need to follow a few steps to get the letter:
Locate our Request Jury Duty Leave tool
Provide the court's information (e.g., location and name)
Enter the days you will be gone for jury duty
Upload a photo of your jury summons
What Else Can DoNotPay Do for You?
Our vast collection of products simplifies various everyday tasks, including:
Various mailing issues by:
Applications for:
Traveling tasks, such as:

Getting tourist visas the easy way

Appeals of:
Other tasks, such as:
Get More Money the Easy Way With DoNotPay
Is a tight budget a constant problem in your household? DoNotPay is here to reduce your expenses and help you get the money others owe you. Our app helps you get refunds from companies, find unclaimed money, cash out old gift cards, and terminate unused subscriptions in a jiffy!
You can also request violent crime compensation, demand chargebacks from airline companies, or claim your warranty or insurance without paperwork.