The Hassle-Free Way to Get a Vodafone Refund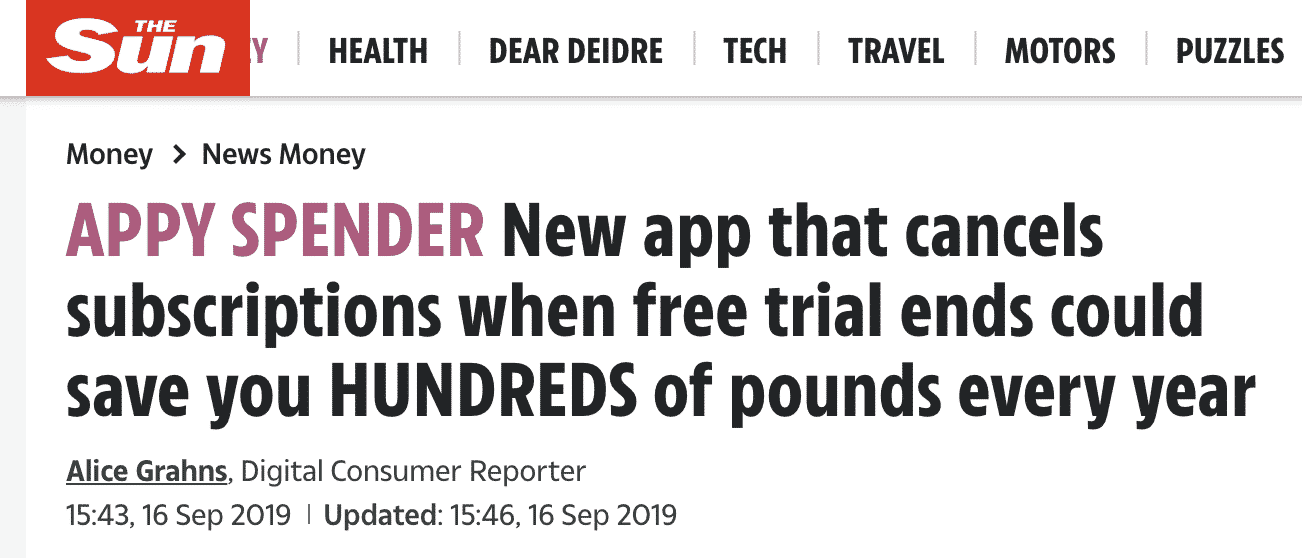 If you want a refund for something, it can be hard to obtain. Customer service might not be helpful, or they may not respond to you at all. As frustrating as it is, you still deserve that refund. So, how do you get a Vodafone refund?
DoNotPay can help you get a refund from almost any company or service provider, so don't fret too much about the Vodafone credit you need returned to you. By sending a chargeback letter to your bank, if the merchant hasn't disputed the case within 45 days, the refund is yours!
How to Get a Vodafone Refund On Your Own
You can only return products purchased from Vodafone and get a refund. You have 14 days to return an item you no longer want and 30 days to return a faulty product. However, you cannot receive a refund for any credit or cellular phone bills paid. The return process is the same for both situations.
To get a Vodafone refund:
Contact Vodafone online or bring your product to a physical store.
Inform the employee you would like to return your item for a refund.
If you choose to return an item through the post, Vodafone will send you a return package.
Ship the faulty or unwanted product back to Vodafone. You may have to pay for shipping.
Afterwards, you should receive a replacement or refund for the item.
You can also call 03333 040 191 for assistance with the refund process.
In summary, here are the methods you can request a Vodafone refund:
| | |
| --- | --- |
| Can You Request a Refund Via | Yes/No |
| DoNotPay | Yes |
| Website | Yes |
| Letter | No |
| Phone | Yes |
| Email | No |
| In-Person | Yes |
Vodafone Refund Policy
Vodafone has a return policy of 14 days for unwanted items and 30 days for faulty products. You cannot receive a refund or exchange outside of this period. There are also limits on what you can return, as some items may not be from Vodafone's inventory or aren't a physical product.
Items that can't be returned:
Digital items. Music, games and software that have been downloaded and used cannot be returned to Vodafone. Even if you've had an issue with a digital item, Vodafone cannot give you a refund for those products.
Items or services from another supplier. Non-Vodafone products must be returned to the merchant you purchased from. Vodafone is not responsible for issues with these items.
Services or products that were charged to your bill. You'll have to contact the supplier to receive a refund on these products.
Upon returning an item, you may be responsible for shipping charges if not returning in person. Vodafone will let you know when you contact the company.
Issues You Might Encounter When Returning a Product to Vodafone
Aside from the 14-day/30-day policy, you may run into some other problems when returning a product, especially if the return is due to changing your mind. If you wish to return an unwanted product, it must be in 'like-new' condition with the original accessories included. Accessories must be unused.
All security features must be turned off prior to the return, and the eSim in your device must be removed. If the item is damaged in the post due to faulty packaging on your part, your refund may be reduced.
How to Get a Vodafone Refund With DoNotPay
If you aren't having any luck getting a Vodafone refund on your own, then turn to DoNotPay for help. DoNotPay can write, send, and even gather evidence for a chargeback letter to send to your banking institution. The only effort we need from you is information about the merchant, product, and why you need a refund processed. Keep in mind that we can't guarantee you get a refund, but you'll definitely get one if the merchant hasn't disputed the case within 45 days. 
All you have to do is:
Find the Chargeback Instantly product on DoNotPay.

 

Tell us what method of payment was used for the transaction, as well as your bank and list Vodafone as the merchant.

 

Finally, tell us the reason for the chargeback, provide any relevant details (including the charge amount and charge date), a description of the payment and upload any files that can be used as evidence.

 
The chargeback is faxed to your bank automatically, along with Mastercard and VISA reason codes. These reason codes will help win your case, along with any evidence DoNotPay has managed to gather on your behalf. If Vodafone hasn't disputed the chargeback within 45 days, the refund is yours.
DoNotPay Works Across All Merchants

Whether you need a refund for a or service, DoNotPay is there to help. They can send a chargeback letter to almost any bank or contact any merchant on your behalf. You won't have to worry about a thing!
Some merchants/services include:
DoNotPay can help you get a refund from just about anywhere else you can think of.
What Else Can DoNotPay Do?
Almost anything! There's hardly a limit to what this company can do for you. If you need help with small claims court, bills or getting a free trial, DoNotPay can do it all! Don't miss out on the amazing opportunity to have DoNotPay solve your problems.