Overview of Virginia Renters' Rights
Residents of Virginia with no home of their own turn to apartments and federally subsidized rental units to have a roof over their head. However, when tenants don't fully understand , landlords can take advantage of the tenant's ignorance to conduct unlawful practices like forceful eviction without notice, refusing to return a security deposit, or failure to repair when they should.
As a tenant in Virginia, you have the right to complain about any condition that makes your rental unit or environment uninhabitable. Creating demand letters can get the issue resolved by your landlord promptly without any threat of removal from the property.
At DoNotPay, we help renters like you access the justice they deserve through our array of tenant-related services that allow you to effortlessly write repair demand letters, kick out an annoying roommate, resolve issues with your landlord, and more.
Virginia Landlord-Tenant Laws
The Virginia Residential Landlord and Tenant Act (VRLTA) stipulates various laws governing the obligations of landlords and tenants in Virginia, and it establishes many . Essentially, the act covers all people in apartments, section 8 houses, and public housing or other federally subsidized housing by the US Department of Housing and Urban Development.
To be considered a tenant in Virginia, you must be paying your rent, have a written lease agreement, or have lived in the property for more than 90 days. If the landlord doesn't provide a written lease, Virginia landlord-tenant law has a template lease that will apply.
Under these laws, the landlords in VA have the responsibility to:
Ensure the rental is up to local housing, safety, and health codes or conditions.
Ensure the rental property is livable and that landlords' repairs responsibilities are upheld reasonably.
Ensure electrical, plumbing, sanitary, HVAC, and other appliances are safe.
Supply utilities unless the lease states that the tenant is responsible for the same.
What Are My Rights as a Tenant in VA?
Virginia renters have a right to:
Impartially rent any property without discrimination as per the federal Fair Housing Act.
Get a just application fee and security deposit.
A habitable, healthy, and safe living space
Privacy and security
The right to know the owner or managers of the property and be informed when they change
Complain or speak out without the fear of landlord harassment, such as a threat of eviction, raising the rent, or cutting services/utilities
Get proper notification before a rent increase, eviction, property access by the landlord, or prior to a pesticide extermination process. The landlord cannot evict a tenant by themselves. They must go to court, get a judgment of possession, and a Writ of Eviction, which sheriffs enforce after the standard three- to ten-day notice to quit ends.
On the other hand, renters in VA have to adhere to the following responsibly:
Ensuring cleanliness and safety of their space
Using all appliances and utilities in the right manner
Not damaging the property or allowing their guests or visitors to do so
Maintaining peace with other tenants
Not breaking the lease terms or practical tenant rules
Informing the landlord about repairs, pest infestations, or planned relocation or move out. Otherwise, the tenant might be liable to pay for the increased cost of resolving the intentionally prolonged problem.
Some more complex rights and responsibilities involve repairs and your security deposit. Here's a quick breakdown.
The Timeline for Repairs
You should signal the landlord as soon as you discover a problem that needs the landlord's intervention, such as repairs or pest control/extermination. Always allow the landlord at least one to three days for emergency issues, like heat or water, and up to 21 days for other non-urgent matters before pursuing other measures. You should always notify the landlord via writing and keep signed copies of the same, as it might be evidence when facing a wrongful eviction suit.

Bonus tip: Don't withhold your rent to force your landlord to do the repairs or decide to repair and deduct. Virginia law doesn't allow this, and you could possibly face eviction for rent nonpayment. Instead, if they fail to resolve your issue within a sensible period, you can sue them for damages or get the court to enforce the repairs or permit you to break the lease early.

The Timeline and Process for Receiving Your Security Deposit Back
The law allows landlords in VA to charge security deposits before the tenant can move in. The deposit cannot exceed two months' rent. After the eviction, termination/end of the lease, you should get your security deposit back within 45 days of moving out.

However, the landlord is entitled to deduct things like rent in arrears, damage costs, and other reasonable charges from the security deposit. When there are deductions, the landlord must send you an itemized list of the same within 45 days. But you can sue them for failure to do so. You can also sue the landlord if you disagree with the cuts.
Defend Your Rights in Virginia Using DoNotPay
Solving issues with your landlord or roommate by yourself can be draining. You need help from an experienced expert to get through the issue hustle-free.
As the world's first robot lawyer, DoNotPay is here to guide you through it and file your disputes on your behalf. Our Landlord Protection product can help you:
Get back your security deposit.
Learn about your state's eviction laws and what protections apply in your case.
Resolve disputes regarding repairs with your landlord.
Resolve disputes with roommates by filling demand letters or going through small claims court.
Break your lease early.
If you want help in impeccably solving any disputes with a landlord or roommate in Virginia but don't know where to start, DoNotPay has got your back in 4 easy steps:
1. Search for and open the Landlord Protection product on DoNotPay.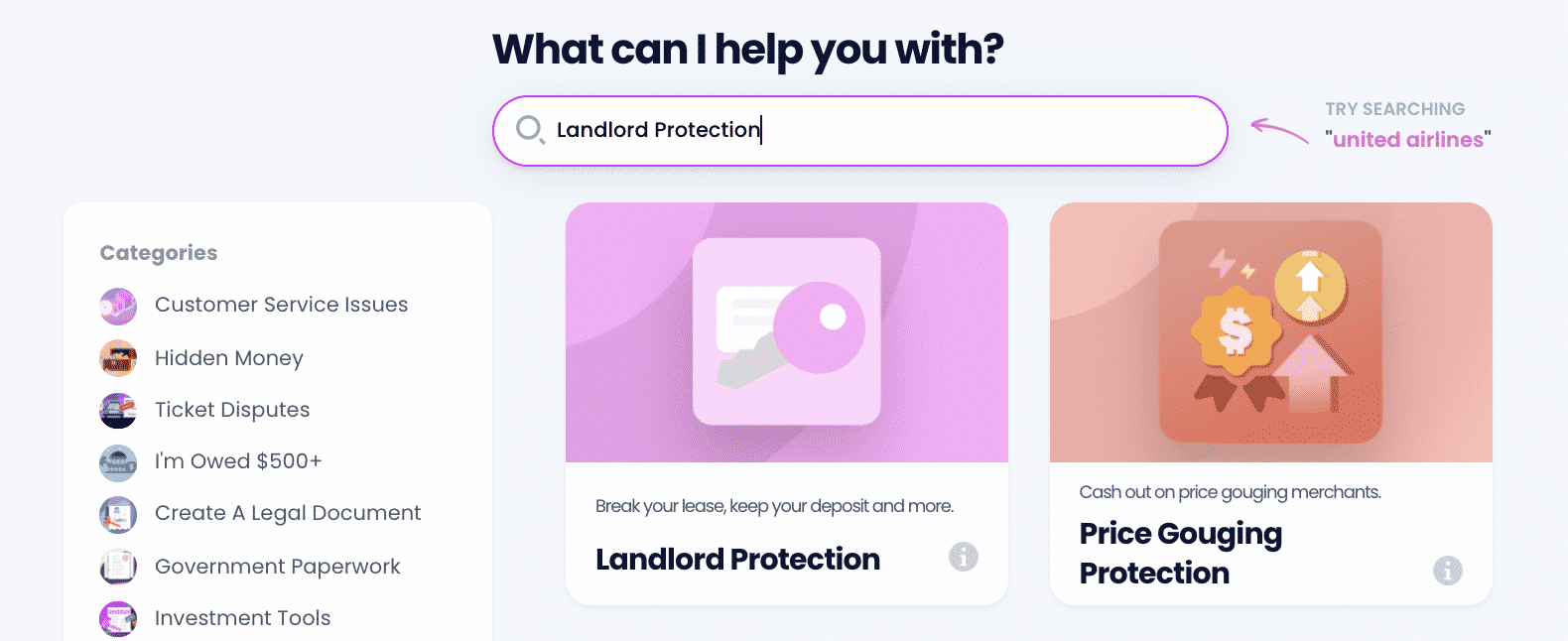 2. Select which issue applies to you.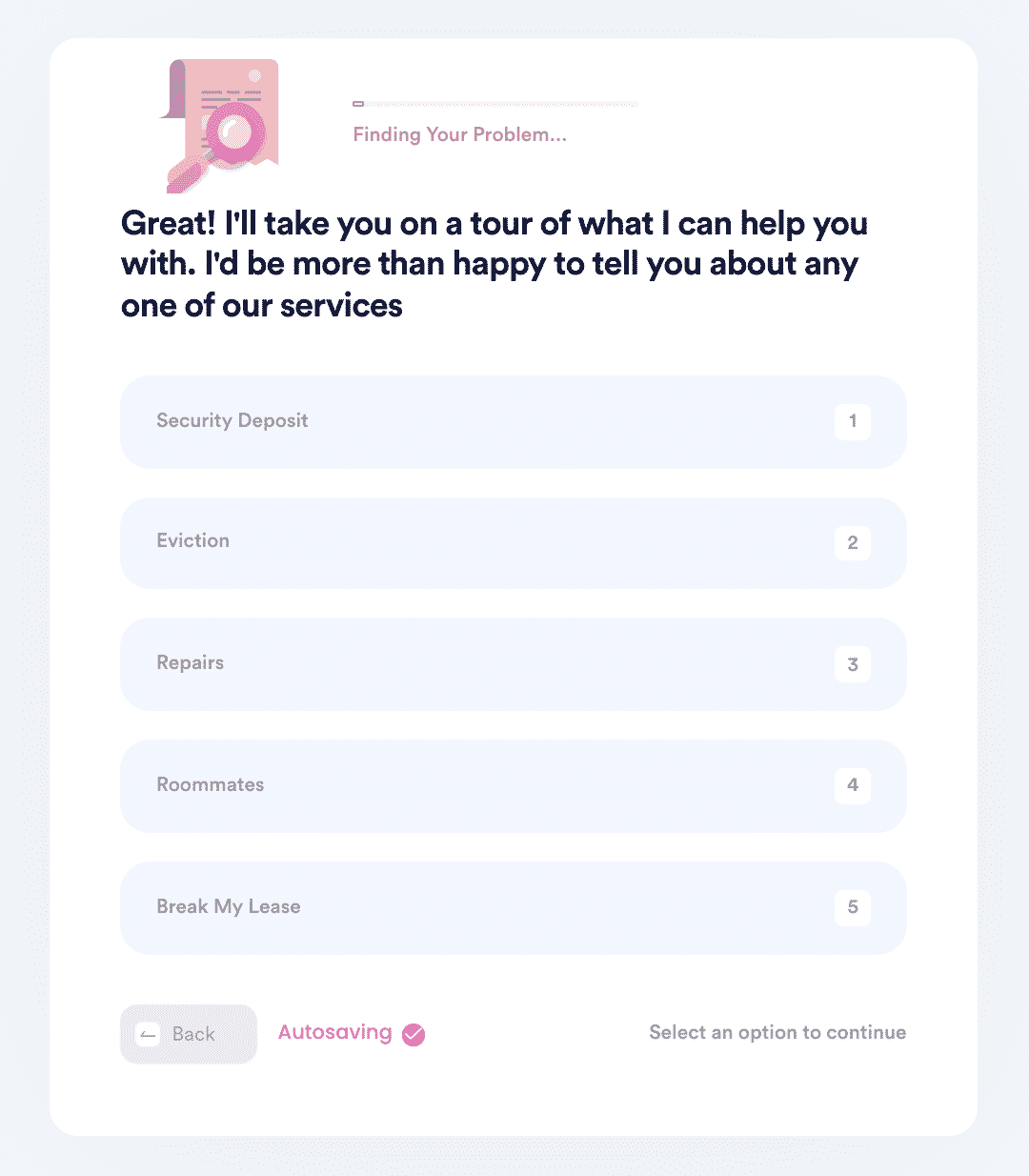 3. Answer a simple set of questions so our chatbot can collect the necessary information to create your demand letter.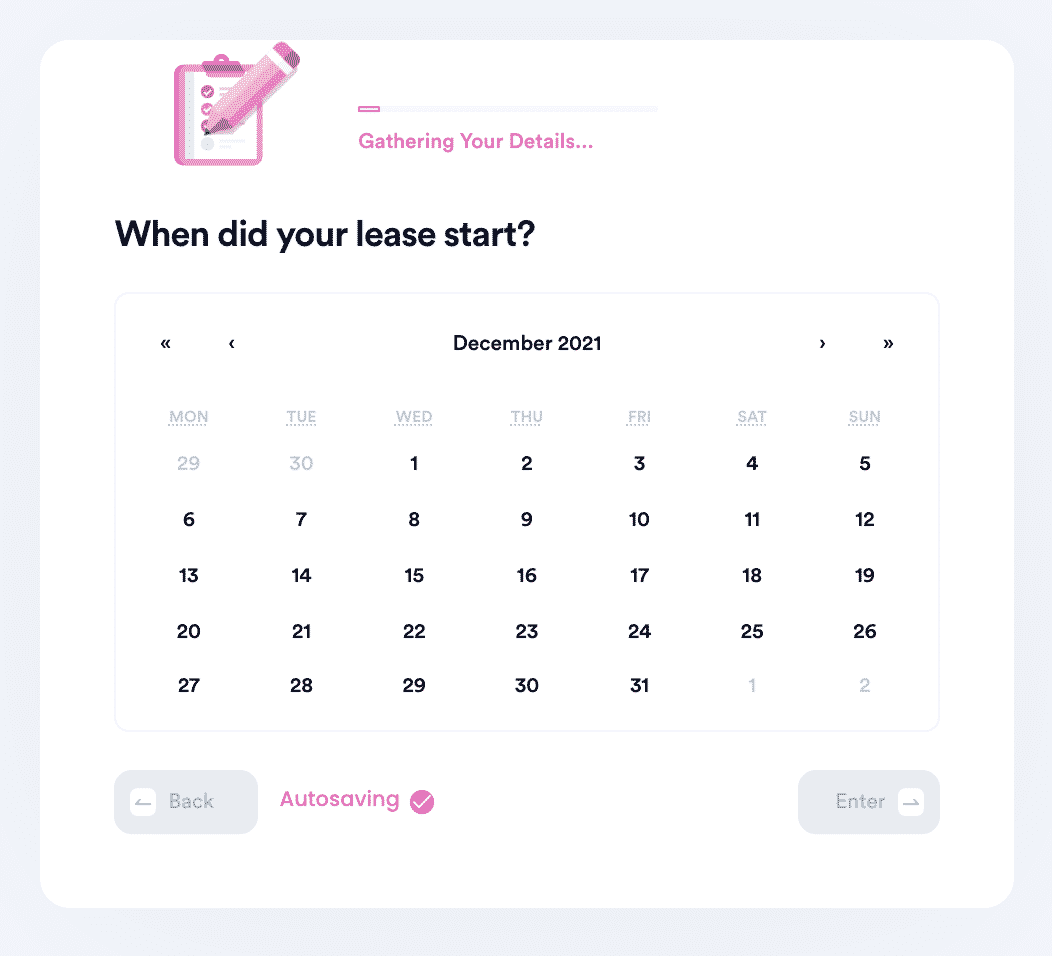 4. Choose whether you want DoNotPay to send the demand letter to your landlord or roommate on your behalf. If you already tried sending a demand letter and it didn't work, we can help you start the small claims court process.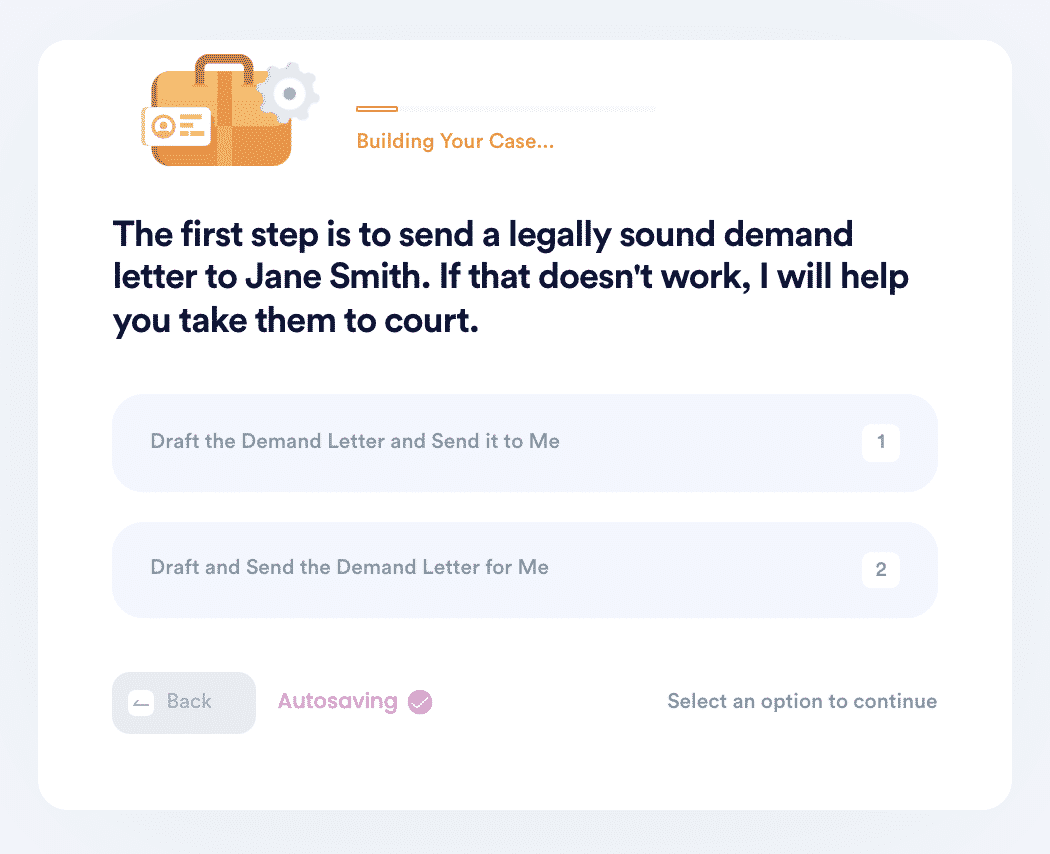 And that's it. You should hear back from your landlord directly once your demands are sent.
What Else Can DoNotPay Do?
Learn more about renters' rights in Virginia or any other state by signing up today. You can browse many other services by visiting our learning page, which includes solutions on how to:
Get in touch anytime to get your queries answered.