Everything About the Virginia Property Tax Exemption Program
As property in Virginia can be pricey, paying property tax bills in this state and its counties can be challenging for some homeowners.
You should check if you are eligible for Virginia property tax exemptions for seniors or other population categories. 
Reduce your future property tax bills by reviewing DoNotPay's information on tax assessments and our guides on reducing and paying your property taxes. 
How Are Virginia Property Taxes Calculated?
The average property tax rate in Virginia is 0.80%, which is lower than the national average of 1.07%.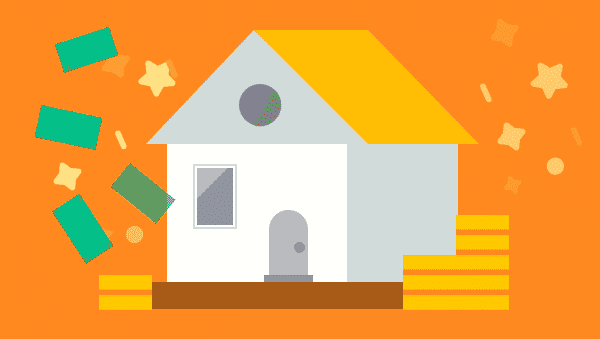 The assessed value of your home is the basis of your property tax in Virginia. A local assessor's office is in charge of determining the assessed value, which is then multiplied by the property tax rate resulting in the amount on your property tax bill. 
The table below shows the frequency of property reassessments in Virginia:
| | |
| --- | --- |
| Virginia City / County | Time Cycles |
| Cities | Every two years |
| Smaller cities (less than 30,000 people) | Every four, five, or six years |
| Counties  | Every four years |
| Smaller counties (with less than 50,000 people) | Every four, five, or six years |
If you decide to purchase real estate in another U.S. state, you should check out what states have low property taxes.
How High Are Virginia Property Tax Rates?
Local governments calculate property tax rates in Virginia. Here is a list of average effective tax rates and median annual property tax payments in some parts of Virginia:
| | | |
| --- | --- | --- |
| City (By Population) | Median Annual Property Tax Payment | Average Effective Property Tax Rate |
| Virginia Beach | $2,418 | 0.88% |
| Norfolk | $2,205 | 1.11% |
| Chesapeake | $2,538 | 0.96% |
| Richmond | $2,222 | 1.01% |
| Newport News | $2,194 | 1.14% |
| County | Median Annual Property Tax Payment | Average Effective Property Tax Rate |
| Fairfax | $5,641 | 1.03% |
| Prince William | $3,873 | 1.05% |
| Loudoun | $5,340 | 1.08% |
| Chesterfield | $2,040 | 0.88% |
| Henrico | $1,880 | 0.81% |
What Property Tax Exemptions Are You Eligible for in Virginia?
Although different counties in Virginia have different property tax rates, all counties, cities, and towns provide the same property tax exemptions and relief in line with the Code of Virginia.
Here is a list of some available Virginia property tax exemptions and relief options: 
Virginia Property Tax relief for Seniors and Disabled

—Citizens who are over 65,  permanently disabled, and meet the income and asset eligibility criteria qualify for this type of exemption. The relief depends on the total gross income, i.e.:

Applicants qualify for 100% relief if their gross income is less than $52,000

They qualify for 50% relief with the gross income between $52,001 and $62,000 

Citizens whose gross income is between $62,001 and $72,000 are eligible for 25% relief

Virginia Disabled Veterans Property Tax Exemption

—Disabled veterans who are rated by the

U.S. Department of Veterans Affairs

to have a 100% permanent and total disability connected with the service are eligible for this property tax exemption. The veterans need to be principal residents of the property. Their surviving spouses can also apply for this exemption

Surviving Spouse of Armed Forces Member Killed in Action

—Surviving spouses of members of the U.S. Armed Forces who were killed in action qualify for this exemption on the home and up to one acre in Virginia. Should they remarry, they will lose the right to this property tax exemption

Solar Energy Equipment Tax Exemption

—Residential and commercial property owners who have installed solar equipment used for heating purposes or other applications that would normally need a conventional energy source qualify for this type of property tax exemption. The value of the tax exemption equals the cost or a percentage of the cost of equipment and system installation, and it will be deducted from the owner's annual property tax bill for five years 
DoNotPay can provide a precise guide on applying for the Virginia property tax exemptions you qualify for. 
Additional Virginia Property Tax Exemptions
The following property is exempt from taxation in Virginia:
Property owned by the Commonwealth of Virginia

Parks or playgrounds for the use of the general public

Property owned by churches or religious bodies

Nonprofit private or public cemeteries or burying grounds

Property owned by public or law libraries

Buildings and land owned by charitable organizations

Property of nonprofit institutions that found and maintain museums
Get Virginia Property Tax Exemptions Seamlessly
DoNotPay has a vast database containing updated property tax information for various U.S. states, including the Commonwealth of Virginia.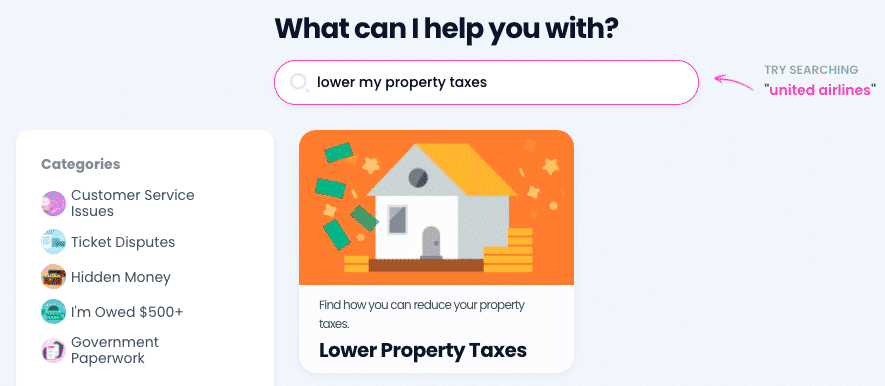 We can generate a customized guide for you to check whether you qualify for property exemptions. Our app will provide straightforward instructions you can follow and reduce your upcoming tax bills without too much fuss.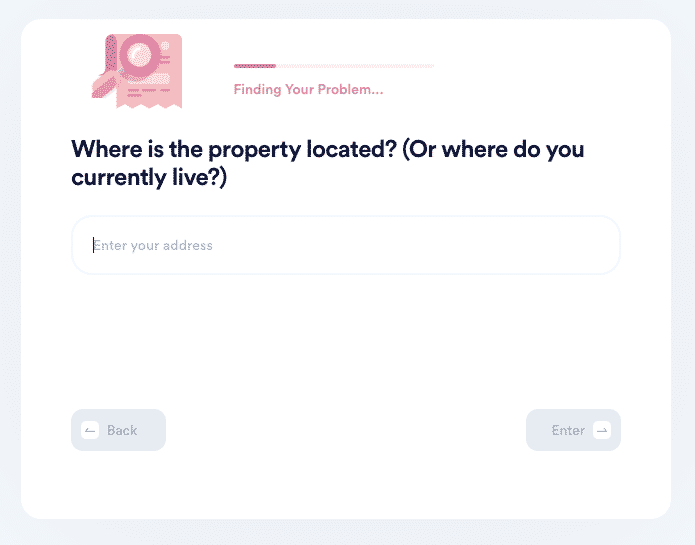 Here is how you initiate the process:
Log in to DoNotPay

in your web browser

Choose the

Property Tax

feature

Provide answers to a few essential questions 
Wait for your personalized guide to list all possible property tax exemptions you qualify for. DoNotPay will inform you what necessary evidence you need to collect to negotiate with relevant local government bodies. 
Not only can DoNotPay provide a guideline for property tax exemptions, but we can also generate appeal instructions. In case you would like to appeal your previous tax bills, use our app. 
We are here to help Virginia residents:
DoNotPay Is Your Shortcut Through Bureaucracy
With our app, you don't have to spend hours figuring out how to request a refund, cancel a service, or book a DMV appointment. 
We take over all the hard work! Forget about waiting in a phone queue for hours in hopes of reaching a customer service rep. Our AI-powered app will call any company for you and ping you when a human appears on the other end of the line. 
DoNotPay also speeds up the process of filing insurance claims, claiming warranties, reducing property tax, and drafting various legal docs. 
Keep the Communication Lines Clear With DoNotPay
Do you know how powerful DoNotPay's virtual credit card is?
This super-smart feature can not only sign you up for no-risk free trials but can provide you with an alternative email address. You can test any service without giving out your real email, which will keep your inbox clean from spam!
If you have family or friends within the U.S. prison system, our app helps you get in touch with them quickly. 
We can also make sure you don't become a target of text and robocall scammers! Keep your phone number private and avoid this type of harassment by using our Burner Phone feature!
In case you need to fax a document, there is no need to search for the instruction manual on how to operate a fax machine. DoNotPay makes it simple to send online faxes anywhere!