Get Virgin Media Sky Movies Free Trial and Avoid Getting Charged

If you already have a Virgin Media account, you have probably noticed that they now offer Sky movies with their memberships through Sky Cinema. Keep in mind that this is not a part of the standard package. If you want to add Sky Movies or try Virgin Media Sky Movies as a new customer, you will get access to the 11 Sky Cinema channels. You can try a free trial but require a credit card number. With the help of DoNotPay, you can access your free trial without providing your personal credit card information. 
Is There a Free Trial With Virgin Media Sky Movies?
If you want to subscribe to Virgin Media Sky Movies, a free trial is available for up to 7 days at no cost. This trial offers no contract during this period. During these 7 days, you have access to all normal movie channels in the monthly membership plan. On these channels are the most recent movies released in the cinema as well as original Sky films. 
How Can You Get Access to Virgin Media Sky Free Trial?
To get that free trial, you need to visit the website and follow the steps below:
Create an account or sign in to your active account. You will need to provide all of your information, including credit card information.
Select the Sky Movies free trial. It should have no cost until after the trial is over and is advertised for 7 days.
Before the 7 days are up, go in and cancel your trial. If you do not cancel in time, you will be billed automatically for the next month at the monthly rate.
Keep in mind that all of your information has to be entered to get the free trial. If you already have a membership and just want to do a free trial on the movies, your monthly payment will be adjusted to include them if it automatically renews.
If I Subscribe to This Free Trial, Does It Renew Automatically?
After you have signed up for your free trial, you will be charged after the seventh day. This keeps you from losing access to the channels and what all Virgin Media offers with Sky movies. You will be charged for the next month at that time unless you have an account. Then the amount will be added to your overall monthly package amount.
If I Let It Renew, How Much Will It Cost?
If you decide to let it renew, it will be 21 pounds a month to keep these channels. This is the standard pound rate for just the movies, though. If you already have a membership with Virgin Media or opt for an additional package, you could have it renewed for the following costs in the table below:
| | |
| --- | --- |
| Pass | Cost |
|  Virgin Media Sky Movies 3-Month Pass | £24 |
| Virgin Media Sky Movies 6-Month Pass | £43 |
| Virgin Media Sky Movies 6-Month Pass + Entertainment | £57 |
Is There a Way to Get a Free Trial Without the Auto-Renewal?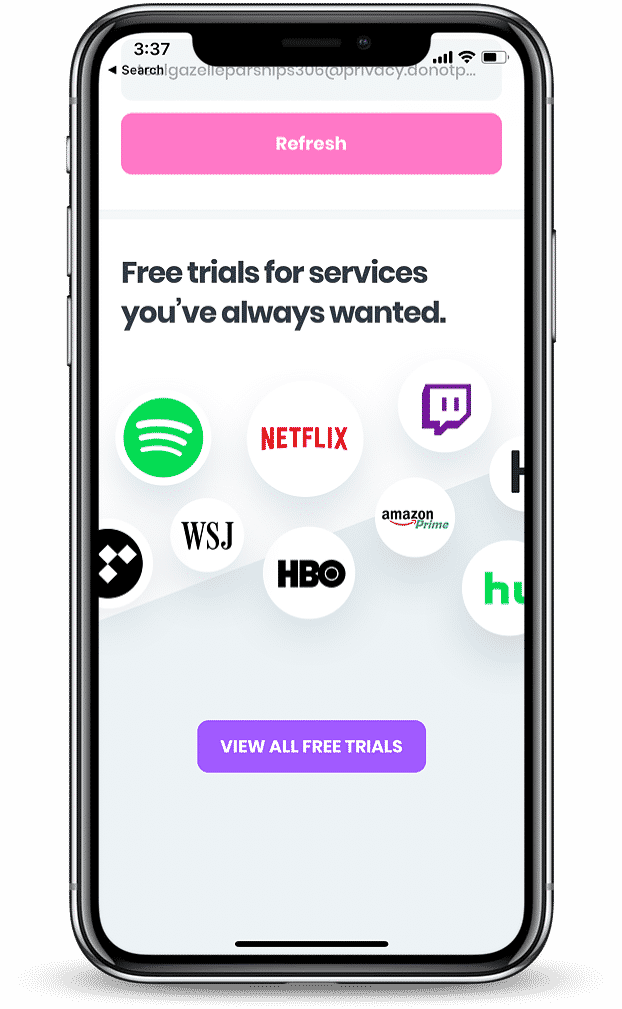 When you sign up for a free trial, it is easy to forget to cancel. Unfortunately, you end up paying more than you expected, and that may prevent you from wanting to try another trial. With the steps below, DoNotPay can help you get the free trial without having to use your information and being left with an unwanted expense. 
Sign up for your virtual credit card with DoNotPay.
You will be assigned a virtual credit card that you can use for your free trial.
Sign up for your free trial and enter the virtual credit card in the payment information.
The virtual credit card will be active long enough for you to activate your free trial.
When the time comes for the auto-renewal, the virtual credit card will no longer be active, and you will not be met with unexpected charges.
The virtual credit card has a random, unique credit card number that you can use for transactions, instead of providing your own personal banking information. As it is only good for a single transaction, it can't be used for recurrent subscription fees. Since the company has no access to your actual banking information with this one-time use card, your subscription is automatically cancelled.
What If I Need Help With Other Free Trials? 
Getting help with free trials from Virgin Media Sky Movies doesn't stop there. DoNotPay has the ability to assist with free trials for several companies that offer this option:
That Was Simple! Can DoNotPay Make Anything Else That Simple?

If you want to take advantage of additional services from DoNotPay, you have just as simple, quick, and efficient options. They can do more than assist with your Virgin Media Sky Movies free trial.
DoNotPay wants to make your tasks as easy as possible while helping you get quick and accurate results.