Get Video Editing Free Trials Without a Credit Card

Video editing is a great skill to have. With the right knowledge and a little bit of practice, you can create amazing videos and edit them like a pro. However, a lot of the best programs tend to cost a pretty penny to own, and you might end up wasting money going through different services to find the one that fits you best. Let DoNotPay help you get risk-free , so you can save money while creating videos and developing your editing skills.
Which Video Editing Programs Offer a Free Trial?
Many popular video editors offer new customers a  before they need to pay. This is true regardless of the cost of the full product, as free trials are an easy way to attract new customers and get some money out of them if they forget to cancel. Some popular video editing software with free trials are:
Adobe After Effects
Adobe Premiere Pro
Camtasia
Final Cut Pro
How Can I Get a Video Editing Free Trial?
Getting a free trial with video editing software will depend on the company. For some, you might automatically qualify for the trial when you create an account. Others might require that you manually opt in, or that you purchase the program with a coupon code that entitles you to a free period of service. To check to see if a video editing program you're interested in has a free trial option, you can:
Type "[Video Editing Tool] free trial" into a search engine and see if any results come up.
Look through DoNotPay's "Get Free Trials" library.
Check the website of the company you're interested in.
Does the Video Editing Software Free Trial Automatically Renew Into a Paid Subscription?
Like with most things, this will depend on the video editing software you use. For those that use a subscription model (Adobe is a major name here), it's a safe bet that your free trial will become a paid subscription the moment your trial is up. For software that you purchase outright, though, you will likely need to make the decision to purchase it when your trial ends.
Here are a few video editing software tools, with information about if they have a free trial and if you will automatically be billed if you forget to cancel:
As you can see, most video editing tools offer a free trial, but they also will automatically charge you full price if you forget to cancel before the free trial expires.
As always, though, you should read the fine print of your agreement before assuming anything. Alternatively, get DoNotPay to read it for you, as we offer services to help you understand what you're agreeing to before it becomes a problem.
Avoid Automatic Video Editing Software Subscription Renewal With DoNotPay Virtual Credit Card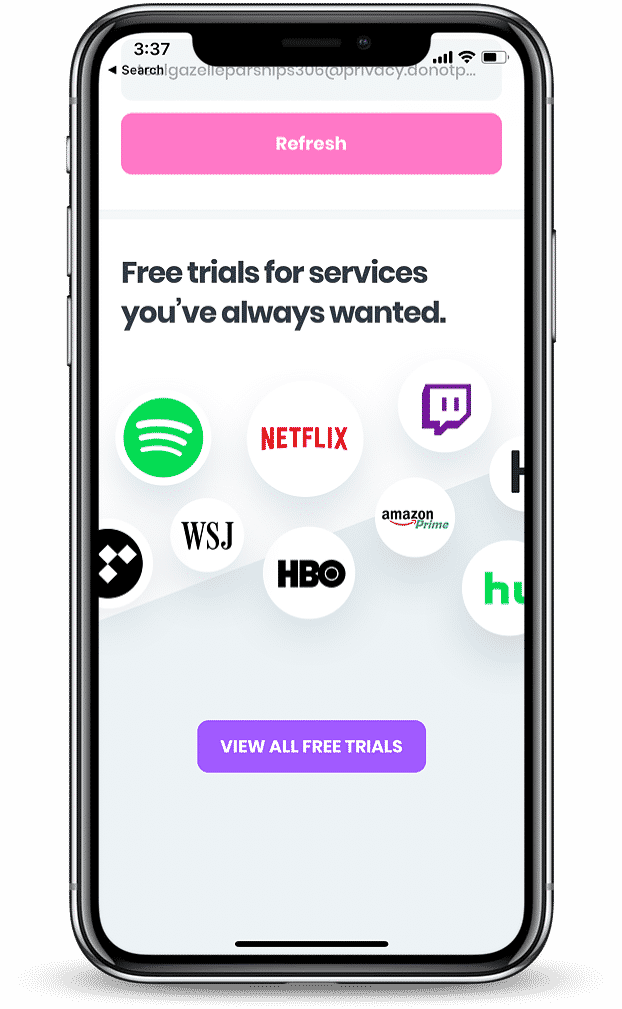 Around a third of Americans forget to cancel a service before their free trial period is up. That's a lot of wasted money. When we're talking about video editing software, those costs add up even more, since a single month of some services is upwards of $20 or much more.
Instead of burning your money like this, why not take some precautions against the normal human trait of forgetfulness? DoNotPay's virtual credit card service can do just that, since it prevents a company from charging you after the free trial expires.
For risk-free video editing free trials with our Free Virtual Credit Card, all you have to do is:
Set up the card in DoNotPay, which will give you a randomly generated card number, so your actual information never gets sent to the company.
Copy that credit card number into the video editing free trial set up.
Enjoy the free trial without risk.
If a free trial suddenly becomes less free, it won't be able to charge you when there's no money for it to take.
How Much Does a Video Editing Program Cost After the Trial?
Video editing programs drastically vary in cost and cost structure. Some work on a subscription model and charge you each month or year. In general, monthly subscriptions stick to around $20 per month (most Adobe products), while yearly subscriptions tend to be within the $150 to $200 range. Lightworks, for example, has a yearly subscription for $175. Still others, such as WeVideo, might charge as low as $5 per month for their services, though you tend to get what you pay for in these cases.
However, you may be able to purchase a video editing program outright for a one-time cost. These programs differ the most in terms of cost. Some go for as low as $10 (Renderforest) with others as high as $350 (HitFilm Pro). Keep in mind that a program being more or less expensive doesn't necessarily mean it's more or less useful. In some cases, even a free video editor might get the job done.
At the end of the day, finding a video maker that fits your needs is important regardless of price, which is why taking advantage of free trials (and getting DoNotPay to keep them from charging you) is so helpful.
What Else Can DoNotPay Help You Do?

DoNotPay does more than just help you avoid the costs of video editing free trials. We also offer services like:
No matter what problem you might be dealing with, DoNotPay is here to offer a solution.  today to start saving on time, money, and effort.