Verbal Harassment in the Workplace—When Jokes Get Abusive
Any workplace can be a high-stress environment. The deadline for a big project is approaching, the tensions are high, and, here and there, you can hear coworkers snapping at one another. It might not be a convenient situation, but it is reasonable and acceptable. 
Conflicts, or even heated exchanges, can happen occasionally. Still, if you experience constant insults, name-calling, yelling, and mocking, it's high time you learned more about verbal harassment in the workplace and what it means when someone is harassing you.
What Counts as Workplace Harassment?
There are many different types of workplace harassment, and they usually overlap, which makes it difficult to make a distinction and draw clear lines between them. If a supervisor makes lewd comments about an attractive new employee every day and eventually offers her a promotion in exchange for sexual favors, we are talking about two different harassment categories, and they might have various repercussions. 
Here is a table that separates workplace harassment into specific types with the most common examples:
| | | |
| --- | --- | --- |
| Workplace Harassment Type | Explanation | Example |
| Discriminatory harassment | The target is isolated as a member of a protected class. It includes racial, religious, gender, age, disability, sexual orientation, or discrimination based on ethnicity and national origin.  | Using racial slurs or demonstrating intolerance towards religious attire and customs |
| Physical harassment | Acts of physical violence that may or may not be considered assault | Destroying property to intimidate or hitting, shoving, and kicking someone |
| Psychological harassment | Demeaning and isolating the target, happens in combination with other types of harassment | Belittling the target's ideas, spreading rumors about the target |
| Online harassment | Different types of harassment that use internet technologies and social media  | Sharing humiliating content about the target via email or social media, sending harassing messages, cyberstalking |
| Retaliation harassment | Any type of harassment which occurs as revenge for something, usually after the target reports harassment  | Threats and intimidation tactics meant to scare the target into giving up on harassment claims or even quitting |
| | Any harassment that includes unwanted sexual advances, jokes, or inappropriate comments | Inappropriate jokes, distribution of pornographic materials, inappropriate touching, quid pro quo sexual offers  |
Signs of Verbal Harassment in the Workplace
Since different categories of workplace harassment can coincide, it is not always easy to pinpoint what counts as verbal harassment and what doesn't. Different people also have different tolerance levels for inappropriate humor or gossip. 
Verbal harassment is not illegal on its own, as in the case of this Reddit user. Some people are rude and prone to bullying. If verbal abuse is coupled with sexual harassment or discrimination against a specific group, the case can even end up in court. Verbal harassment usually includes:
Jokes and mocking

Innuendos

Slurs and cursing

Name-calling

Insults

Threats
If you're not sure whether you're verbally harassed at your job or you're just overreacting, check your experience against these criteria:
Verbal abuse is constant or repetitive

It affects your performance and attitude towards work by creating a

hostile environment

You experience feelings of shame, guilt or hopelessness around the abuser

You have physical manifestations of higher stress levels such as high blood pressure and heart rate, shaking, or sweating
If your situation involves one or more of these, it might be the time to research what you can do to stop such harassment. 
What Doesn't Count as Verbal Harassment at Work?
Some situations at work are unpleasant, and you can't expect to get along with every colleague in the company. There are people that you won't like for various reasons, and they will straight-up bother you. 
Even if you don't like someone's stories or the way they talk to you, that can't count as verbal harassment. Here are some other scenarios that are not harassment:
Having a colleague who overshares about their personal life

A coworker occasionally commenting on your social media posts, unless the comments are excessively aggressive

A team member venting about work-related stress

Hearing a joke you find inappropriate that is not repeated after you've expressed your discontent
How to Deal With Harassment at Work With DoNotPay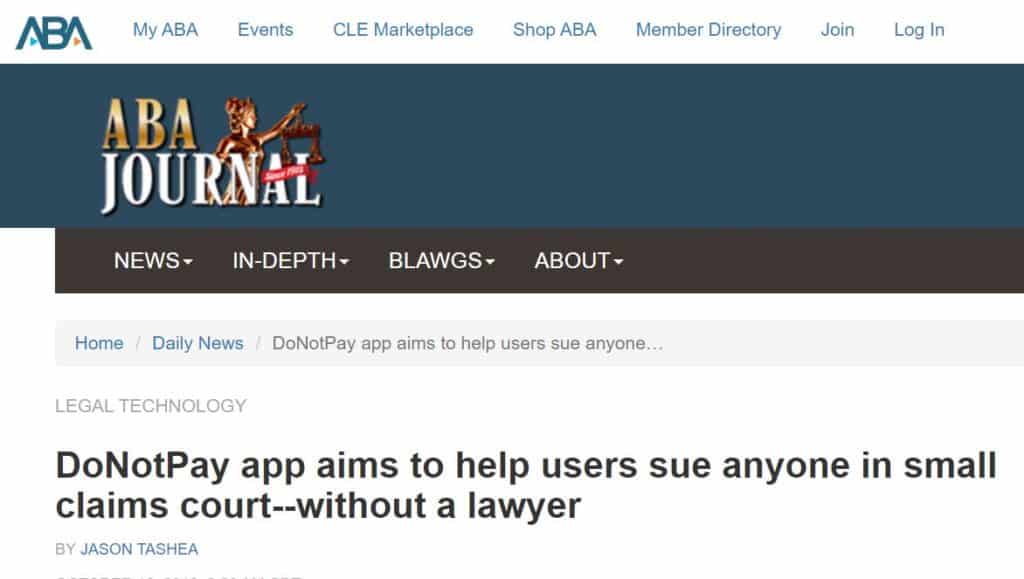 Sometimes workplace verbal abuse can continue even outside the office and continue online. Rude remarks, gossiping, abusive comments and unsolicited messages, harassing phone calls—if your harasser doesn't like you, they will easily find a way to reach you on various digital platforms. If push comes to shove, you can find more information on restraining orders in our Learning Center. 
If the person who abuses you verbally turns into a real stalker, DoNotPay can help you deal with that unpleasant situation. The process is simple and requires only a few moments of your time. If you want to stop a stalker or your workplace harasser, follow these instructions:
Log on DoNotPay in your

web browser

Hit Relationship Protection

When the chatbot asks you, pick Safety and Stalking

Answer other questions that will help the chatbot prepare the best course of action for you

Feel free to add anything else you find important 
Depending on the situation, our robot lawyer will pick the best solution to help you solve the verbal harassment problems—from writing a cease and desist letter to reaching out to social media representatives. They can report and block the perpetrator from contacting you again. 
Other Things to Do to Protect Yourself From Verbal Harassment in the Workplace
If the verbal harassment is based on discrimination and includes insensitive remarks regarding sex, age, race, ethnicity, and such, you should know that you are protected on the federal level by Title VII of the Civil Rights Act of 1964 and the Age Discrimination in Employment Act of 1967. It is also likely that your company has developed policies and processes that deal with different types of harassment in the workplace, and this can be your starting point. 
Here are some pieces of advice on how to act and what to undertake if you experience severe verbal harassment that limits your productivity and endangers you in other ways:
Document your experience

—Take notes of dates and time, write down specific comments and insults you found offensive, make voice recordings with your phone. All of this will serve as evidence to support your case when you decide to report harassment

Report harassment as a group

—If you experience verbal abuse, especially in a sexual context, look for eyewitnesses. Try to find other colleagues who had similar experiences. There is strength in numbers, and your report to the HR department will be more credible if there are more of you

Familiarize yourself with internal procedures and handbooks

—Almost all companies take harassment seriously and try to prevent it. The chances are that you will find clear instructions on what to do in your specific case in an employee manual

Try to resolve the issue with the perpetrator

—In many cases, verbal abusers are not aware that what they do can be considered harassment. They will ascribe their manners to their personality. If you talk with or, better yet, send a written complaint to the harasser, they might realize how bad it is and stop. In case the verbal abuse involves sexual and other discriminatory harassment or even physical violence, put your safety first and don't hesitate to contact the police if necessary 
How Else Can DoNotPay Help You?

Besides dealing with different kinds of harassment, DoNotPay can help you with so much more. By opening your account on DoNotPay's website in a web browser, you can make your life easier in an instant. 
Here is a list of other neat things you can do with DoNotPay's help:
Contest traffic tickets

Challenge speeding tickets