Venezuela Tourist Visa—Get Answers to All of Your Questions With DoNotPay
Are you planning to indulge in the unique Venezuelan cuisine or explore the surreal-looking nature? Don't let bureaucracy hinder you from your trip to Venezuela!
DoNotPay brings the latest info about whether you need a Venezuela tourist visa to enter the country and what other circumstances you should be aware of before you venture on your trip!
Do You Need a Tourist Visa for Venezuela?
Yes, U.S. citizens need a tourist visa for Venezuela, and it:
Costs $30
Is valid for one year
Allows multiple entries
Enables you to stay in Venezuela for 90 days or up to 180 days if you request an extension and receive approval
The Embassy of Venezuela states that you should apply for your visa three months prior to your trip. According to the Venezuela tourist visa application requirements, you should prepare:
Your passport, valid for at least six months after you enter Venezuela and with two blank pages to accommodate the visa and entry stamp
Two passport photos
Proof of

Employment
Asset ownership
Tours and accommodation

A copy of your bank statement
A money order payment
How To Apply for a Venezuela Tourist Visa
According to the Venezuelan Embassy in Washington, Venezuela tourist visa applications are closed until further notice due to kidnapping, civil unrest, poor health infrastructure, and the growing trend of new COVID-19 cases in the country.
To check whether applications are open again, you should contact the Embassy of Venezuela, and you can do that using the information in the table below:
Other Documents You Need To Enter Venezuela
Other than a tourist visa, U.S. citizens used to need the following to successfully enter Venezuela:
A negative COVID-19 PCR test taken a maximum of 48 hours before departure
$60 in cash for another PCR test on entry
A passport valid for six months after the entry date
A child travel consent form, notarized and signed by both parents for children traveling on their own
Depending on the nature of your trip to Venezuela, you may also need to present a valid birth certificate and business introduction letter upon entry.
What You Should Know Before You Visit Venezuela
To enjoy your stay as much as possible, you should learn some basic Venezuelan customs and etiquette, and we hand-picked a few:
Don't talk badly about Venezuelan families. Natives have a strong sense of family, community, and union
Have a sensitive approach to the country's political situation and try not to start talking about this topic if you don't have to. If you do find yourself in a conversation like that, you're better off if you listen and acknowledge the feelings of the Venezuelan you're talking to
Don't make remarks about noise. Venezuelans are accustomed to louder settings
Avoid comparing Venezuelans to other Hispanic and Latin American nations
Greet the oldest person first when you're in a group setting
Accept coffee when offered. Venezuelans think of it as a symbol of hospitality, and it may be rude to decline the offer
Use DoNotPay To Get Information About the Venezuelan or Any Other Tourist Visa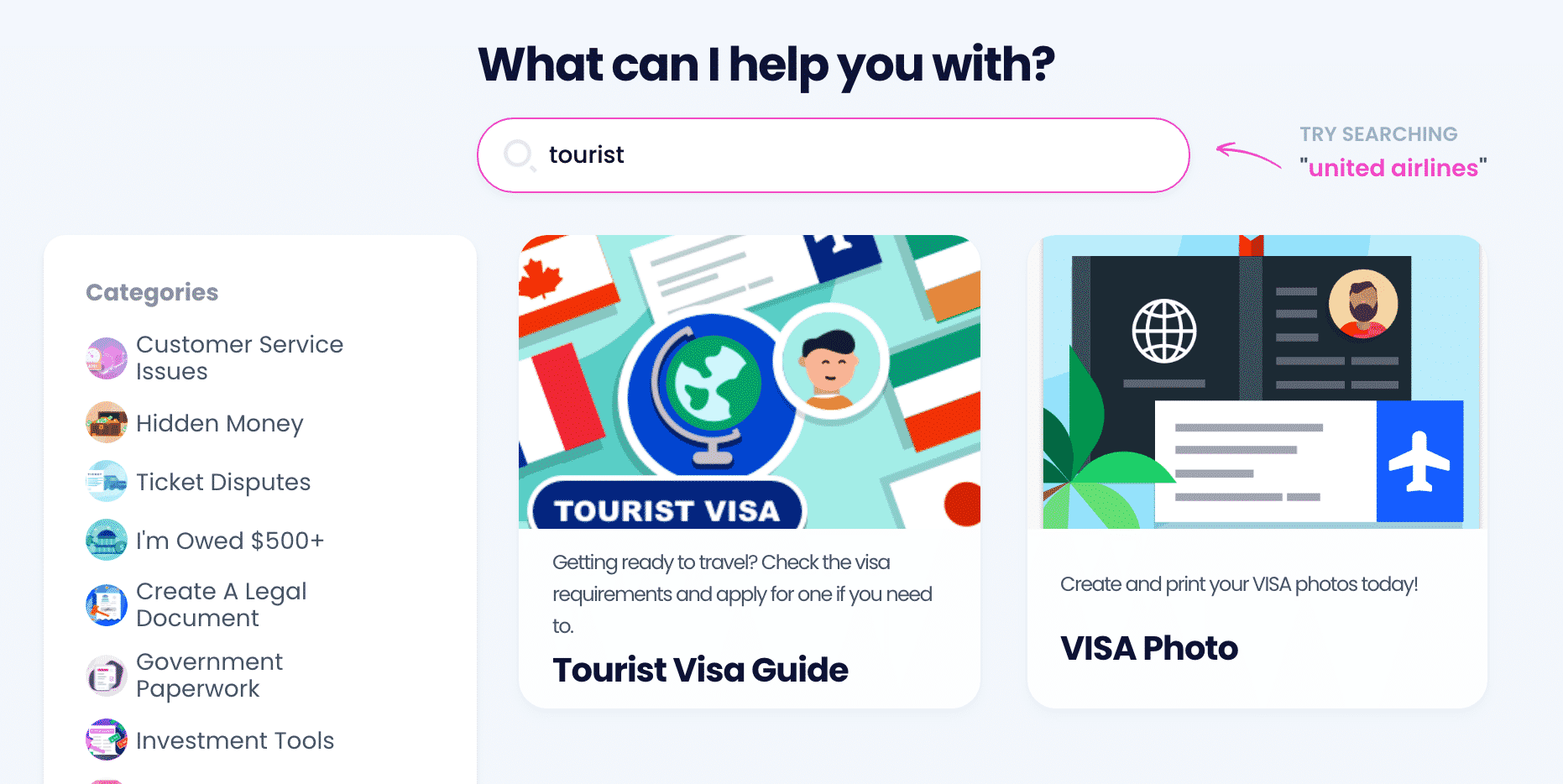 The bureaucratic procedures required to get a Venezuelan tourist visa are more often a nuisance than not. That's why DoNotPay offers a feature that can deliver tourist visa information wherever you plan to travel and save precious time you would waste browsing through outdated pages!
Whether you need information about a Venezuelan or any other tourist visa, all you need to do is enter the name of the country you want to travel to, and we will:
Check whether you need a tourist visa to enter the country

Tell you how long you can stay if you don't need a tourist visa
Check whether you have all you need to apply for a tourist visa, if necessary

Provide you with a direct link to the online application form, if the country offers one
Contact the embassy or consulate in charge to check whether you can avoid in-person applications
Create a step-by-step PDF guide if the country does not offer online tourist visa applications
Traveling hassle-free is only three steps away:
Search for Tourist Visa Guide
Answer a few brief questions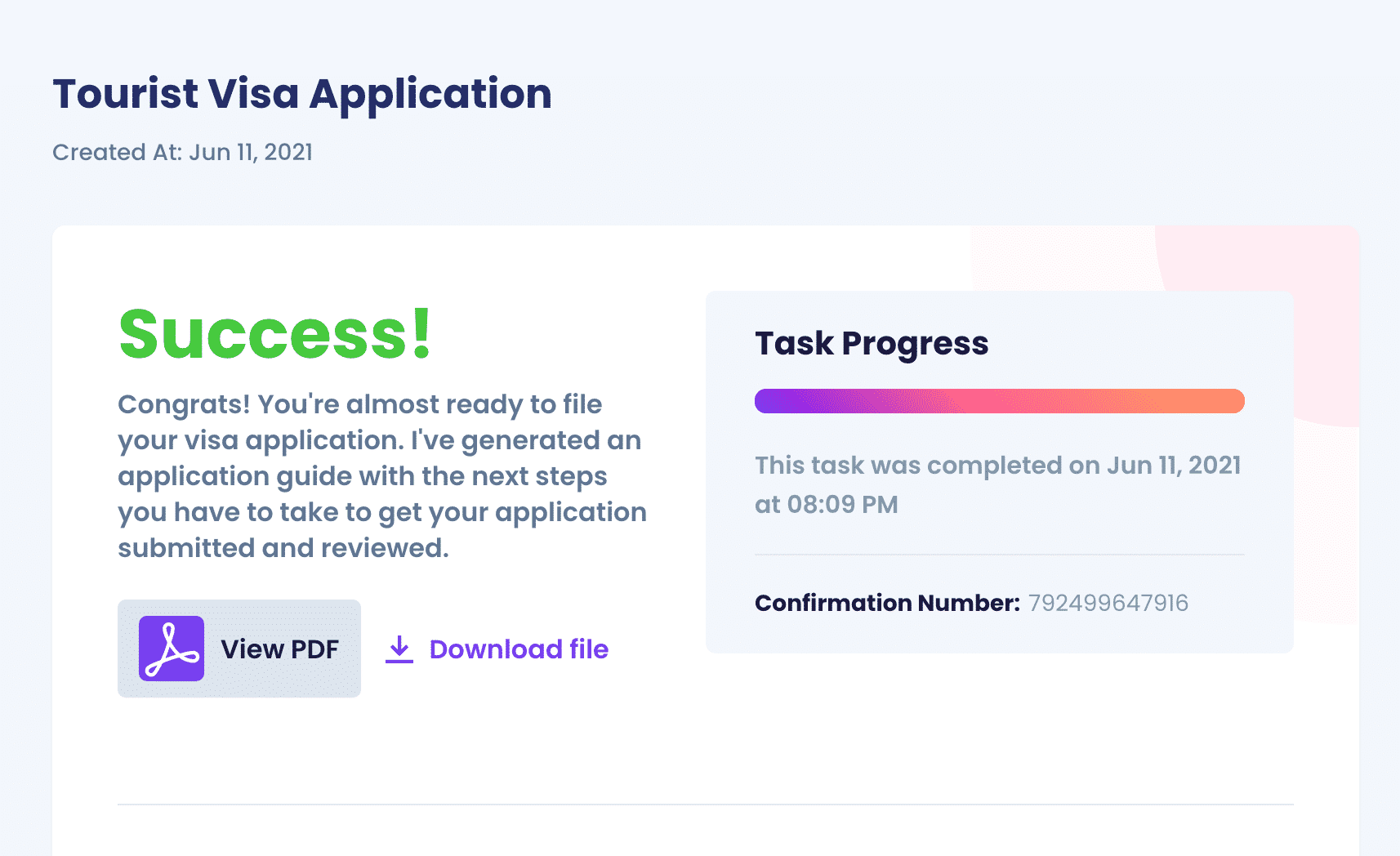 Continue Exploring Latin America With DoNotPay
The Latin American culture, music, and people are captivating, so it's no wonder if you want to go back and experience more of it. Subscribe to DoNotPay and venture on your next trip without worrying whether you missed a document or two! Explore our learning center to find out what the following countries require for their tourist visas:
DoNotPay Helps You Tackle All Kinds of Problems From the Comfort of Your Home
Are you too busy to go to Target, Walmart, or photo studios to get your passport photos taken? DoNotPay offers you the possibility of taking them yourself and having them edited without going anywhere!
Thanks to our app, you don't need to visit the post office if you want to initiate a return. You can also skip going to a notary office because we'll help you get your documents notarized.
Here are some other tasks you can complete with ease using DoNotPay:
We Help You Get Fuss-Free Subscriptions to Any Service
Interested in a specific service or platform? Make sure to get the best out of your free trial without getting charged and ending up with an unwanted paid membership. Even if you make a mistake, DoNotPay can end your subscription in a few simple steps!
Our system allows you to generate virtual credit card numbers to prevent platforms from getting your real bank details and using them for unauthorized transactions. We also offer burner phone numbers that will help you go through any subscription or verification procedure without disclosing personal details.