Vanuatu Tourist Visa—The Essential Info
If you are looking for a not-so-touristy destination, you should consider traveling to Vanuatu. This South Pacific country consists of around 80 islands and has much to offer to adventurous travelers. Scuba divers who want to explore coral reefs and see the wreck of the U.S. ocean liner SS President Coolidge are in for a treat.
Do you need to apply for a Vanuatu tourist visa to enjoy this beautiful archipelago? Sign up for DoNotPay to get a definitive answer.
Is a Vanuatu Tourist Visa Necessary for U.S. Citizens?
U.S. citizens can visit Vanuatu for up to 30 days without a tourist visa. If you want to stay longer, you can apply for an extension of stay for up to 120 days or a standard residency permit. The application must take place before the 30-day deadline expires.
You must contact the Immigration Department at +678-22354 to apply. Because of the lengthy procedures, submit your request before the initial 30-day period expires.
What Documents Do You Need To Stay in Vanuatu Without a Visa?
You may not need a tourist visa to enter Vanuatu, but you cannot walk into the country without specific documents. Here is what you'll need to stay in Vanuatu for up to 30 days:
Onward ticket
Proof of sufficient funds to cover the expenses of your stay in the country
Passport valid for at least six months
Make sure to have one blank page in your passport for a stamp. Once you're in the country, you should always carry your passport with you since it is your identification document. You can also copy the bio page to bring with you in case you lose your passport.
Who Should You Contact for More Information About Traveling to Vanuatu?
If you have any further questions about traveling to Vanuatu, especially if you want to enter the country on a vessel, you should contact the Permanent Mission of the Republic of Vanuatu to the United Nations. Here is their contact info:
Address—800 Second Avenue, Suite 400B, New York, NY 10017
Phone—+1-212-661-4303
Fax—+1-212-661-5544, +1-212-422-3427
Email—vanunmis@aol.com
What Is the COVID-19 Situation Like in Vanuatu?
Traveling to Vanuatu during the global COVID-19 pandemic is not recommended since there is a Level-4 travel advisory issued. Here are the details:
Travelers can enter the country under special circumstances and only with specific approval to do so
Individuals need to present negative results of a COVID-19 test taken within 72 hours of departure
Health screening procedures are in place at airports
Individuals who are approved to enter the country must quarantine in a government-approved site for 15 nights
There is no curfew in Vanuatu at the moment
Note that these restrictions are susceptible to change. You should always check for updates before your trip.
Vanuatu Fun Facts and Useful Information
Here's what you should know about Vanuatu before setting sail:
The currency used in Vanuatu is Vanuatu vatu
Vanuatu is the world's most linguistically diverse country, with more than 100 languages spoken. Official languages are French, Bislama, and English
It's the world's fourth happiest country according to the annual Happy Planet Index
Cannibalism was practiced until recently, and the last recorded cannibal killing was in 1969 (we honestly hope the previous fact isn't connected to this one)
It's the world's most dangerous country when it comes to natural disasters
Bungee jumping was invented there
It is one of the world's least-visited countries but is still hugely reliant on tourism
Is Vanuatu a conventional society? Probably not, but it offers an adventure of a lifetime.
Use DoNotPay To Get the Tourist Visa Info in a Flash
If you want to have all the necessary info about tourist visas in one place, you should turn to DoNotPay for help. We'll break down the travel requirements for any country in a matter of minutes.
If the country you want to visit requires a visa, we will provide you with a link to the online visa application. In case you cannot apply online, we will send a PDF guide with the necessary instructions and a list of documents to provide.
DoNotPay also tells you how long you may stay in countries without the entry-permit requirement. To get all this useful info, you should:
Find the Tourist Visa Guide product
Tell us if you own a U.S. passport and where you plan to travel
Once you complete the short questionnaire, you will get all the relevant info for your trip.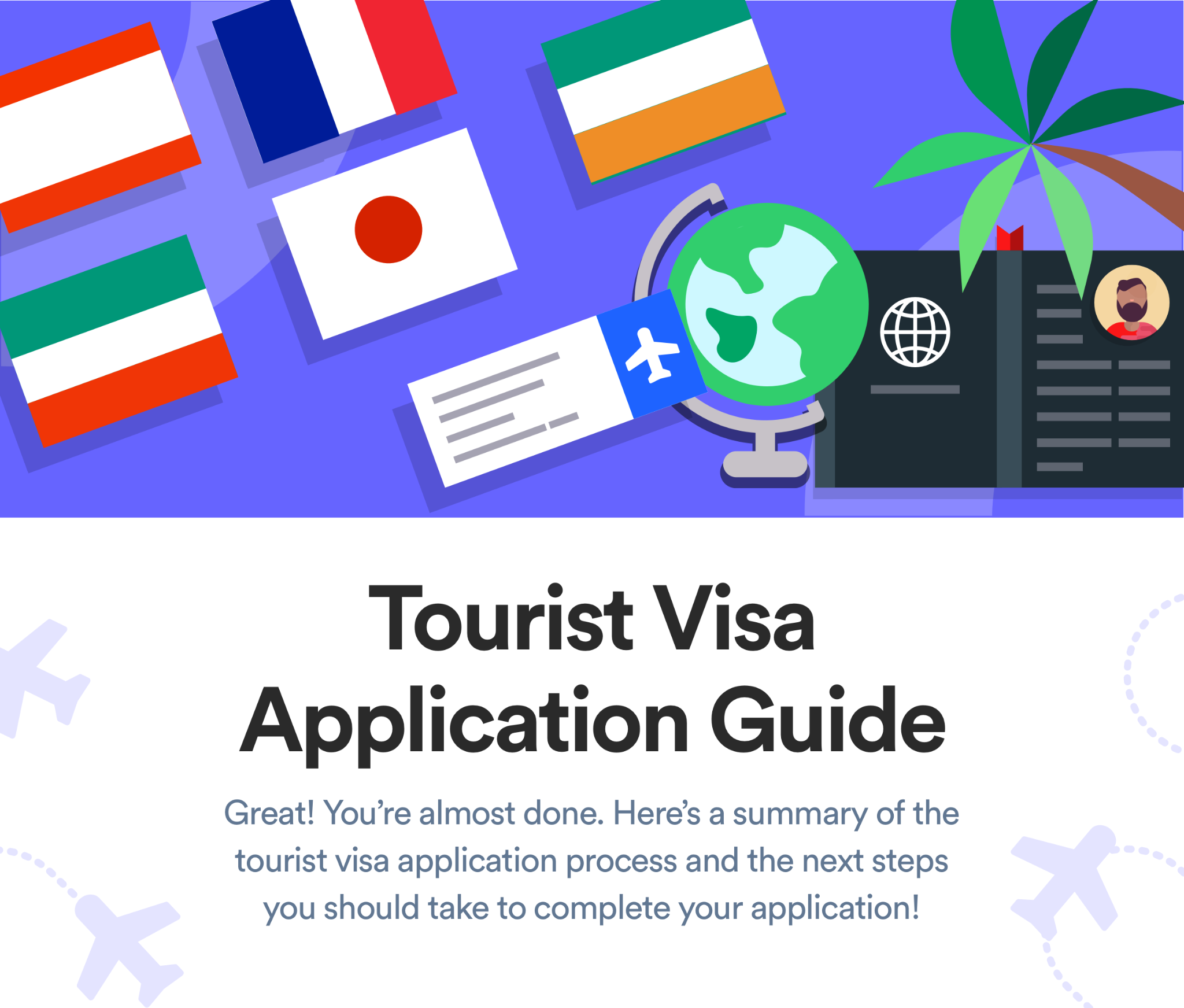 Destinations in Oceania You Should Not Miss
Oceania is fascinating, so you may decide to visit other hot spots in the area. DoNotPay has all the info you need regarding travel requirements. Check out the table below for our extensive guides to:
DoNotPay Helps You Run Errands Without Leaving the Comfort of Your Home!
If you're on a tight schedule and you can't afford to spend hours running errands, DoNotPay steps in with a perfect solution! You can skip going to the post office to request an item return or visiting a notary public to get your documents notarized—Our app will help you get it all done without going anywhere!
Visiting your local Walmart to have your passport photo taken is unnecessary since DoNotPay can help you get it at home!
Consult the list below to see what other tasks you can complete using our app:
Unsubscribe From Unwanted Services at Any Time
Companies tend to keep charging their clients monthly subscription fees automatically if they don't end their subscriptions. Stop wasting money on forgotten memberships—DoNotPay will show you how to terminate your subscription in a few clicks!
You can also learn how to sign up for a free trial without getting charged, create a burner phone number or a virtual credit card hassle-free!