The Key to Understanding a Vacant Land Purchase Agreement

You don't need a law degree to understand legal documents. You can even write them up on your own. It's not that difficult, especially with our help.
This article can be a great resource if you wish to create a vacant land purchase agreement on your own and save loads of money on lawyer fees. We also offer guides to many other documents to help you understand them better and speed up the drafting process.
Vacant Land Purchase Agreement—Learn What It Is Before You Sign It

A vacant land purchase agreement is a written contract that outlines the terms of purchasing vacant land to establish the conditions, due diligence time, and contingencies of a land deal.
Besides the vacant land purchase agreement (land contract), there are similar purchase agreements for other real estate property, such as apartments and houses.
A vacant land purchase agreement is a contract that employs seller financing, and it holds benefits for both parties.
When Is a Vacant Land Purchase Agreement Useful?
Not many sellers wish to take the risk of financing the sale of their real estate, but there are many benefits they can reap from this contract. Thanks to vacant land purchase agreements, they:
Can sell vacant land faster because many buyers can't afford mortgages or get the necessary approval
Can get more money for their property, but they won't get it upfront
May receive cash down payment if the buyer agrees to it
The buyers have perhaps even greater benefits. Thanks to a vacant land purchase agreement, they:
Can have bad credit history and still buy vacant land
May pay for a property in monthly installments, instead of paying the full amount upfront
Can be indebted to a person who may have more patience and understanding than mortgage clerks
It's imperative to discuss the details of any land purchase agreement with a real estate lawyer, no matter if you're a seller or a buyer.
Vacant Land Purchase Agreement—The Most Important Elements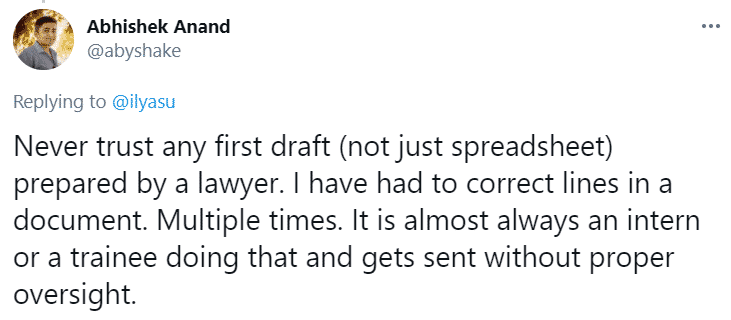 Vacant land purchase agreements need to be drafted carefully, with attention to detail. Otherwise, they may backfire and cause headaches to everyone involved. Every vacant land purchase agreement should contain these sections:
| | |
| --- | --- |
| Vacant Land Purchase Agreement Sections | Explanation |
| Personal details of all parties | The buyer and the seller must disclose their full names, addresses, and any other required information |
| The effective date | A contract must have a clear purpose and effective date, as well as a closing date on which the seller will transfer the deed to the vacant land to the buyer |
| Description of the property | The seller must provide a precise description of the land and make sure nothing is left out |
| Price | The parties need to negotiate and come to a clear final price of the property |
| Deposit | At least a low deposit is a nice touch and a guarantee that the buyer is serious |
| Seller financing | All the terms and details of seller financing must be disclosed, e.g., mortgage, interest rates, etc. |
| Inspection rights | The buyer can and should inspect the land before a purchase |
| Real estate agent details | All real estate brokers should be named, and their fees must be specified |
| Signatures | All parties must add their signatures next to the date of signing |
Note that these elements aren't set in stone. Many additions and changes could be necessary to match your particular circumstances, so don't trust online contract templates that claim they're perfect.
How To Draft a Legal Document With DoNotPay's Assistance

Drafting legal documents without the help of a lawyer can be challenging, but don't worry. If you sign up for DoNotPay, you can generate all kinds of contracts. Here is how it works:
Log in to your DoNotPay account
Type in the name of the document you wish to draft
Answer the questions from our chatbot related to the agreement
After a series of simple questions, you'll be able to download your document and print it. Make sure that the agreement is signed by all parties after your lawyer greenlights it. If you wish to get the document notarized (it's not mandatory), you can use our Notarize Any Document feature to get a notary signature fast.
Draft Legal Documents in Minutes With DoNotPay

If you're sold on DoNotPay's easy methods for drafting documents, you should know that there's a lot more where that came from. After you sign up, you can draft numerous documents with our help. Take a look at some of the popularly requested documents in our database:
Quitclaim deed
Promissory note
Intent to purchase real estate
General affidavit
General business contract
We also have a land contract form guide and land contract guides for multiple states, including:
DoNotPay Has the Most Convenient Solution to Most of Your Problems
Whether you want to cancel subscriptions, request refunds for services, purchased items, or late delivery, or enjoy free trials without being charged, DoNotPay has a product for you.
We strive to help you users solve their issues as quickly and effortlessly as possible. With us, you can enter various raffles and sweepstakes, claim warranties or insurance, report copyright infringement, and reduce your property taxes in less than five minutes.
Protect Your Privacy With DoNotPay
Protecting your privacy can be challenging nowadays since most platforms require your phone number and email address upon registration. DoNotPay is here to ensure your personal info stays as secure as possible. Choose our Burner Phone product to register for services without phone verification or our virtual credit card if you want to use a randomly generated email address and payment details.
By using a fake phone number and email address, you can also avoid receiving annoying spam emails, text messages, and shady robocalls. DoNotPay can even make correspondence with inmates safer. If you don't feel comfortable sharing your address with an inmate, DoNotPay can receive the letters for you, scan them, and forward them to you risk-free.