The Essentials of the Uzbekistan Tourist Visa
Are you eager to explore the cultural, religious, and historical monuments of Uzbekistan, but you're not sure whether you need a tourist visa?
DoNotPay breaks down the Uzbekistan tourist visa requirements so that you can apply for it and enjoy your visit worry-free!
Do U.S. Citizens Need a Tourist Visa for Uzbekistan?
Yes. Check out the following table to find out what types of Uzbekistan tourist visas U.S. citizens can apply for:
| Type of Tourist Visa | Allowed Stay | Number of Entrances | Visa Fee |
| --- | --- | --- | --- |
| Traditional | 30 days | Single | $160 |
| e-Visa | 30 days | Single | $20 |
| e-Visa | 30 days | Double | $35 |
| e-Visa | 30 days | Multiple | $50 |
The average processing time for Uzbekistan tourist visas is three business days.
Uzbekistan Tourist Visa—Requirements
To apply for any type of Uzbekistan Tourist Visa, you will have to submit:
Two completed Uzbekistan tourist visa application forms
Your U.S. passport
A photocopy of the page of your passport containing your image and personal information
Money for the visa fee
How To Apply for a Tourist Visa for Uzbekistan
To obtain a tourist visa for Uzbekistan, you can submit your application:
At the Embassy of Uzbekistan
Online
Request a Tourist Visa at the Embassy of Uzbekistan
To submit your tourist visa application, pack all of the required paperwork in a self-addressed return envelope from either USPS or FedEx. Send or drop off the package at the Embassy of Uzbekistan, which is located at the following address:
1746 Massachusetts Ave NW,
Washington, DC 20036
Applicants should keep in mind that the Embassy of Uzbekistan will not accept applications sent by any other courier service.
Submit Your Uzbekistan Tourist Visa Application Online
To apply for an Uzbekistan tourist visa online, you can:
Complete the eVisa application form—Enter all of the necessary information in the fields and, if your application is accepted, you will receive an Electronic Travel Authorization (ETA) via email
Send an email to the Embassy of Uzbekistan—Your email should contain all of the required documentation and information before sending your passport via mail. This method is for urgent applications only
COVID-19 Restrictions in Uzbekistan
Before you travel to Uzbekistan, you should become familiar with the COVID-19 restrictions:
You need to provide a negative viral test taken at the latest 72 hours before your departure to Uzbekistan. If you don't take a test before traveling, you will be subject to rapid testing upon your arrival
Travelers don't have to self-isolate
No curfews or movement limitations are in place except for the prohibition of public gatherings
At the time of writing this article, PCR tests in Uzbekistan cost between $25 and $35.
These restrictions can change at any moment, which means that you should check the Embassy's COVID-19 information page for up-to-date info.
Who To Call if You Have Trouble With Your Uzbekistan Tourist Visa Application
If you stumble upon any issues while applying for an Uzbekistan tourist visa, you can contact an Uzbeki diplomatic mission using the information from the following table:
| Diplomatic Mission | Phone Number | Email |
| --- | --- | --- |
| Embassy of Uzbekistan in Washington DC | 202-887-5300 | info.washington@mfa.uz |
| Consulate General of Uzbekistan in New York | 212-754-7403 212-754-6178 | info@uzbekconsulny.org |
DoNotPay Streamlines the Uzbekistan Tourist Visa Application for You
If you're overwhelmed by all of the information about the Uzbekistan tourist visa and you don't know where to start with your application process, DoNotPay can help!
Our easy-to-use feature can:
Assist you with checking whether you have all of the required paperwork
Provide you with a direct link to the online application
Create a PDF guide for you for the traditional application process if the online one isn't available
If you want the quickest way to your Uzbekistan tourist visa:
Search for Tourist Visa Guide
Confirm that you're a U.S. citizen or passport holder
Enter Uzbekistan as your destination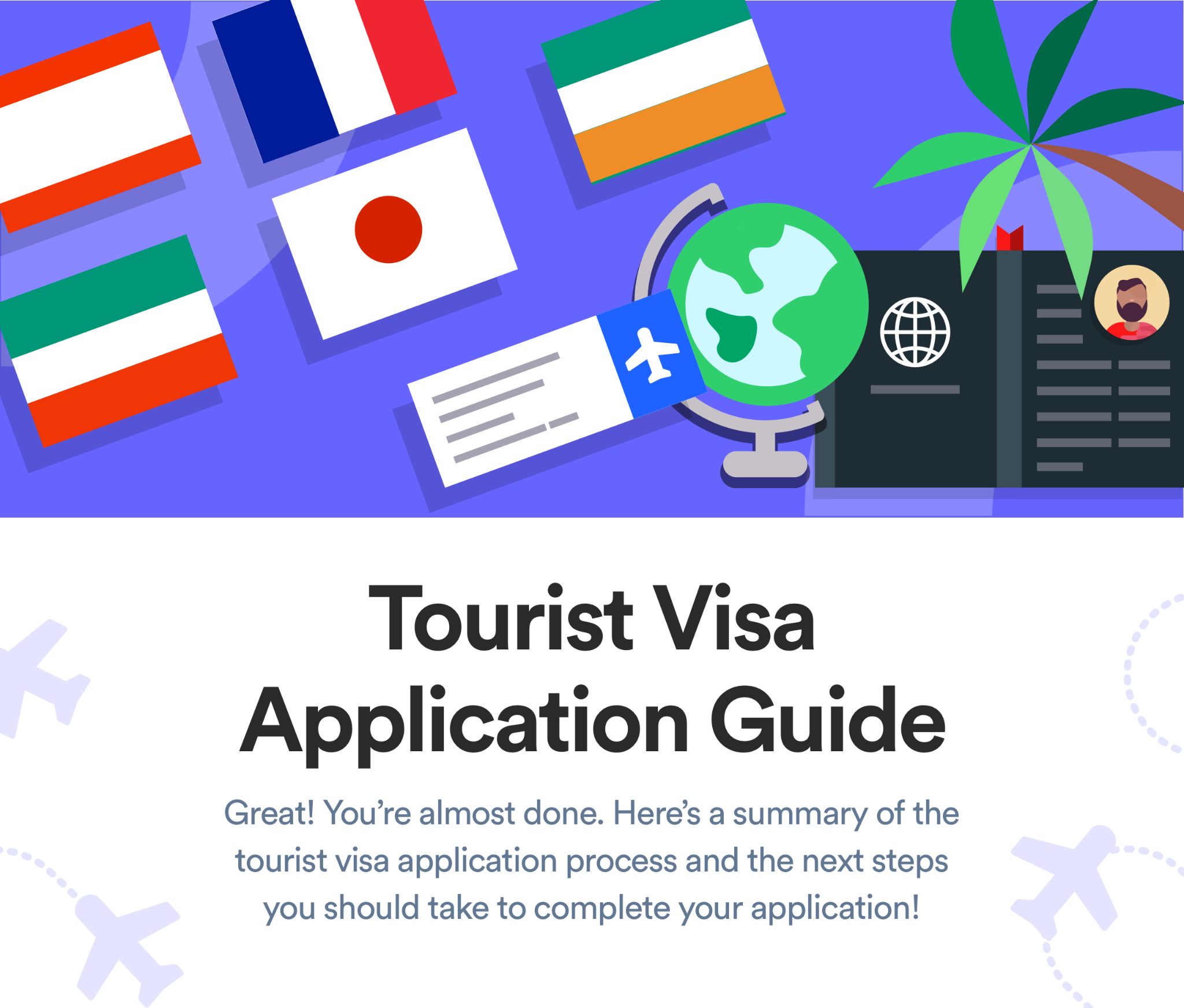 When You Get Your Uzbekistan Tourist Visa, Use DoNotPay To Plan Your Next Trip
After you come back from Uzbekistan, DoNotPay can help you apply for a tourist visa for all of your future destinations. Subscribe today to travel stress-free to other Asian countries, such as:
Do's and Don'ts in Uzbekistan
The Uzbeks are one of the most religious people in the world. To ensure you treat the culture and religion with the utmost respect but also enjoy your stay as much as possible, check the following table for etiquette recommendations:
Do's
Don'ts

Take your shoes off before entering a home or holy site
Compliment the Uzbeks for their hospitality
Shake hands with the elderly and offer them your seat in public transport if there isn't any available

Bring alcohol as a gift
Use the left hand to pass objects
Walk in front of people while they're praying
DoNotPay Goes the Extra Mile for You
We are dedicated to providing solutions to difficult and time-consuming tasks you may have on your to-do list. If you are struggling to reduce your monthly bills, contest parking tickets, or set DMV appointments, DoNotPay will help you do it in no time!
We have also created numerous easy-to-use features that can make the following procedures run smoothly:
Get Justice From Companies That Wronged You
Do you feel like you have been played by a company? Instead of wasting your time writing requests, demand a chargeback or refund or claim a warranty via DoNotPay! If the company doesn't seem too cooperative and keeps refusing to return your money, our app can assist you in suing it in small claims court.
To help you save some coins or regain what's yours, DoNotPay will also help you locate unclaimed funds, submit insurance claims, lower your property taxes, and cash out gift cards.