How To Secure a USDA Small Business Loan
Small business loans are crucial for growing businesses. They can help you fund startup costs, operating expenses, and equipment purchases. If you operate a business in a rural area, you should consider the U.S. Department of Agriculture (USDA) small business loan. In this guide, you will learn all the details about USDA loans, including the requirements and the application process.
Understanding different loan types is not a challenge, but securing a loan is. With DoNotPay's help, you don't need to struggle anymore. We will help you draft a personalized and convincing loan request letter that will improve your chances of getting the funding you need.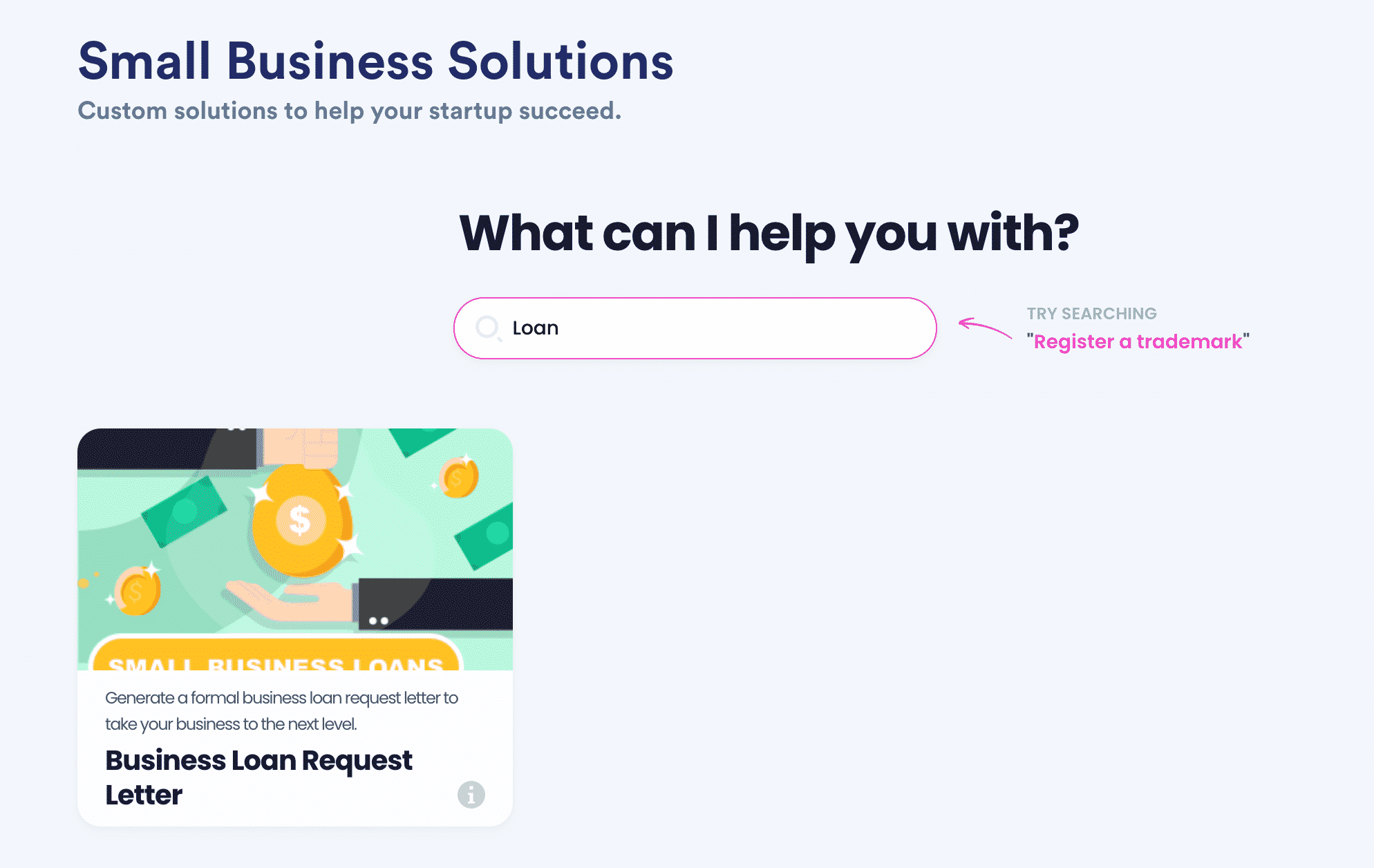 What Are USDA Small Business Loans?
USDA offers several funding programs for rural businesses. If you operate a small business, you can benefit from the USDA Business and Industry (B&I) Loan Program.
The USDA loans work similarly to the Small Business Administration (SBA) loans. This government agency doesn't offer loans directly. Instead, it guarantees a portion of the loan to make funding accessible for small businesses. The loans are offered by lenders, for instance, credit unions and banks.
What Can You Use USDA Loans For?
Checking the acceptable ways to use a loan can help you determine if the loan will meet your needs and budget. Below is an outline of what you can spend USDA loans on:
Upgrading your small business
Financing debt if it enhances cash flow and job retainment
Purchasing or installing business machinery and equipment
Funding the working capital
Developing and improving commercial real estate
Funding production in agricultural facilities
Acquiring a business to create or save jobs
How Do You Qualify for a USDA Small Business Loan?
USDA loans are open to startups and established businesses. While the USDA maintains a set of minimum eligibility requirements, lenders can have additional conditions that you need to meet. Here are the USDA requirements that you and your business must meet:
Operate in a rural area—According to the USDA, a rural area is any area that is not a city with more than 50,000 inhabitants or that city's urbanized area. The headquarters can be located elsewhere, but the project must be in a rural area
Be a permanent U.S. resident or citizen for individual borrowers
Have enough cash flow for loan repayment
Have a good credit history for both the business and owners
Put a collateral
Have a feasibility study report from an independent consultant (for new businesses)
Provide personal and corporate guarantees
Be an eligible borrower, such as a cooperative, federally recognized tribe, non-profit organization, individual, for-profit business, or a public body
Have a tangible equity position on your balance sheet—20% for new enterprises, 10% for established businesses, and 25–40% for energy projects
Have different types of insurances, for instance, worker's compensation
Besides the USDA requirements, you must meet the eligibility criteria for the specific lender, which could mean the following:
A personal minimum credit score of 600
Business yearly revenue of at least $100,000
At least two years of business operation
USDA Small Business Loan Terms
When seeking USDA funding, you should discuss the loan terms with your lender. USDA only offers some specifications on loan amounts and terms.
When it comes to loan amounts, there is no set minimum, but the maximum is $10 million. The average amount is about $3 million.
Although you should negotiate the loan terms with your chosen lender, the USDA outlines the maximum terms based on the intended use, as follows:
| Loan Use | Maximum Term |
| --- | --- |
| Working capital | Seven years |
| Real estate | 30 years |
| Machinery and equipment purchases | 15 years |
USDA allows lenders to set interest rates, and they can be fixed, variable, or a combination.
How To Apply for USDA Small Business Loans
If you meet the eligibility criteria, there are three crucial steps you should follow to apply for USDA small business loans:
Consult a B&I loan program specialist at your local USDA office
Find and approach a participating lender
Fill out the pre-application forms and submit your documents to the lender
Once you submit your documents, the lender will forward them to the USDA. If the USDA finds you eligible, you will have a meeting with both the USDA and your lender to find out if the project is acceptable. If it is, you must submit the full application to the USDA. You should find out the outcome of your application in 30 to 60 days.
What Documents Are Required for Application?
As part of your loan application, you have to submit several personal and business documents, such as:
A business plan
Real estate appraisal
Credit reports (for the business and all owners)
Business owners' resumes
Guarantors' financial statements (personal or business)
Profit and loss statement not older than 90 days
Pro forma balance sheet projected for loan closing
Employment positions created by the business
Financial statement forecasts for next two years
Viability assessment by an independent consultant (for new enterprises)
Get Your Loan Request Letter in Less Than Five Minutes Using DoNotPay
After understanding how small business loans work, you need to explain to the lender why you need the funds.
Do you require help with expressing why you need the loan? Look no further! DoNotPay will create a formal and error-free loan request letter for you.
Don't miss out on the best small business loans when DoNotPay can help. Get started now by following these steps:
Select the Business Loan Request Letter feature
Answer a brief questionnaire and upload your documents
Our app can help you identify the best lenders for your business, generate your request letter in no time, and send it to the chosen lender instantly.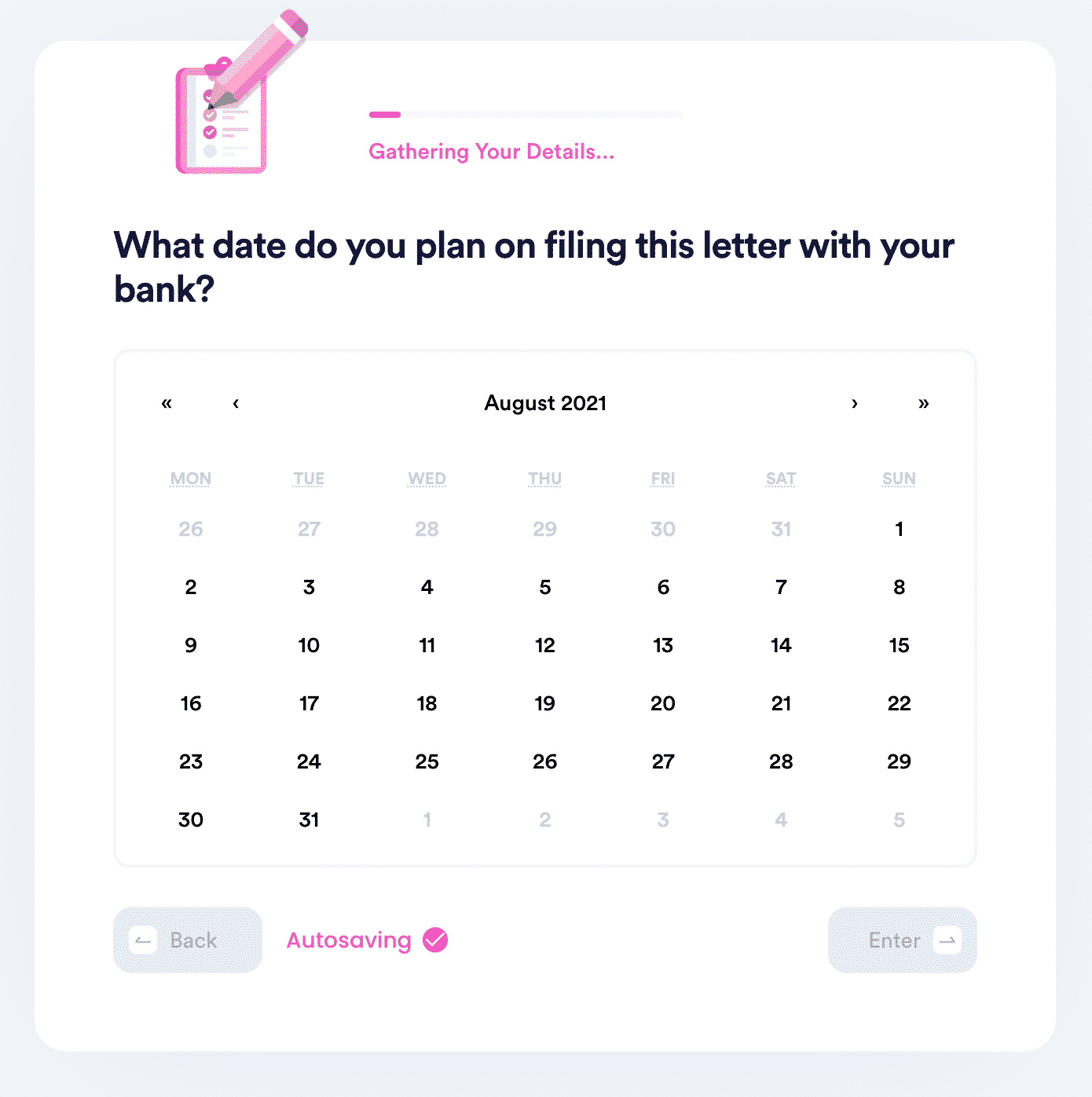 Deal With Any Small Business Matter With DoNotPay's Help!
Being a small business owner is not an easy task, and all the details that you need to pay attention to might seem overwhelming. From handling trademark registration and protection to dealing with crucial paperwork, such as the Employer Identification Number (EIN) SS-4 form and 83(b) election forms, you need to invest a lot of time and energy into each business-related aspect. That is why you should rely on DoNotPay and have us take care of everything in your stead!
If you need help handling copyright issues, you should consider registering a DMCA agent with the U.S. Copyright Office. Not sure how to do it? Use DoNotPay, and we will take care of it for you!
We can also help you dispute chargebacks and avoid losing your money to scams by generating a personalized chargeback rebuttal document based on the info you give us.
Run Your Business Stress-Free
DoNotPay strives to make your business endeavors free of unnecessary stress, which is why we created a variety of useful products to help you deal with complex issues hassle-free. With our assistance, you can:
Draft a professional letter requesting a loan for your small business
Enjoy convenient faxing and mailing services
Get rid of fake negative reviews that could harm your business
Prove your commitment to your clients' privacy by using DoNotPay's Privacy Shield Self-Certification product
Avoid hiring lawyers or collection agencies as our Breach of Contract product will help you send formal demand letters to clients who refuse to pay for your services