US Embassy Jamaica Address - And More!
Hello and welcome!
If you are a US citizen currently living in Jamaica or planning to visit Jamaica, or you are a Jamaican national hoping to visit the US, this article will serve as a guide to provide you with all the relevant information about the US Embassy in Kingston, Jamaica. You'll find answers to the following questions in the session below:
Is the US Embassy in Jamaica open for appointments?
How do I make an appointment at the US Embassy in Jamaica?
How can I contact the US Embassy in Jamaica?
Is there an easier solution that allows me to contact the US Embassy in Jamaica?
The US Embassy in Jamaica
The US Embassy in Jamaica is the diplomatic outpost of the U.S in the Caribbean Island of Jamaica, overseeing two other US consulates in the Cayman Islands and Montego Bay. The embassy serves to help maintain the 59-year-old relationship between the two countries.
Where is the US Embassy in Jamaica Located?
Searching for the US Embassy is easy if you are driving from the Norman Manley International Airport. It is a 28-minute drive or a little over 19 kilometers or 11 miles.
Here are some routes you'll have to go through:
Norman Manley highway,
Sir Florizel Glasspole highway
Mountain View avenue
Munro road
Wellington road
Mona road
Old hope road
The embassy is located on Old Hope road!
How Can I Contact The US Embassy in Jamaica?
See the table below for all the contact details made available by the US Embassy in Jamaica:
Address
The US Embassy in Jamaica.

142 Old Hope Road,

Kingston 6, Jamaica,

West Indies

Email
N/A
Phone
(+1) 876 702 6000
Fax
(+1) 876 702 6348
Office Hours
7:15 AM - 4:00 PM

Monday to Friday
Kindly note that most US Embassies across the world do not offer an official email address online, so you would need to contact the embassy through the ways listed above to make a request.
What Can The US Embassy in Jamaica Do For Me?
Whether you are looking to bring your Jamaican spouse to the US. or planning to travel to Jamaica for a period of stay, the US Embassy will help you with relevant guides and steps to solve your problem. Here are some top consulate solutions that the embassy provides:
Visa services
For US citizens looking to visit Jamaica, you can travel without a visa and stay for six months in the country. Find out from the Jamaican Embassy in the US about other requirements that may apply to you.
For Jamaicans looking to travel to the US, you can inquire at the embassy for a new special kind of visa that lets you undertake business and pleasure activities in the periods of your stay without having to get two visas.
If you need to go to the US for reasons other than these two mentioned above, you'll need a different visa. The US Embassy issues both immigrant visas and non-immigrant visas.
Immigrant visas are for persons looking to stay in the US for periods longer than three to six months and are undertaking a specific economic or non-economic activity during their stay. Students, foreign national spouses, family reunions, and retirement visas all fall within this category.
Non-immigrant visas are specially designed for persons who represent professional or diplomatic bodies or are invited by a U.S citizen for activities officially related to their profession or personality. Athletes and sports personality visas, musicians, performers and entertainers, professors, skilled medical personnel, diplomats, and foreign delegates all fall within this category.
Passport services
You can get a replacement for your lost, stolen, or expired passport at the embassy through mail or through an appointment and in-person visit. Only those who...
Were 16 or older when their passport was issued to them
Have had their former passport for at least 15 years
Still have their former passport in their possession to submit
Their former passport is not damaged or destroyed from use
...can qualify to request for a new passport through mail.
You can also get a first-time passport as an adult (which costs $145). A person below the age of sixteen can get a passport as well.
Citizenship services
Once you arrive in Jamaica and decide to live there, register your presence at the embassy where all US citizens living in Jamaica are documented. Also, you can register the birth of a child at the embassy and get a citizenship certificate if the child is born to both US citizen parents.
Notarial services
You should head to the embassy to get your notarial services done for you. The fee is $50 per document. You will need to bring along a valid identification card on the day of your appointment.
An Alternative Solution to Contact The US Embassy in Jamaica
Use DoNotPay to get across hundreds of embassies across the world! You can make any inquiries about your matters to the US Embassy in Jamaica using DoNotPay. Here's what you need to do:
1. Select the "Contact Embassy/Consulate" product on DoNotPay.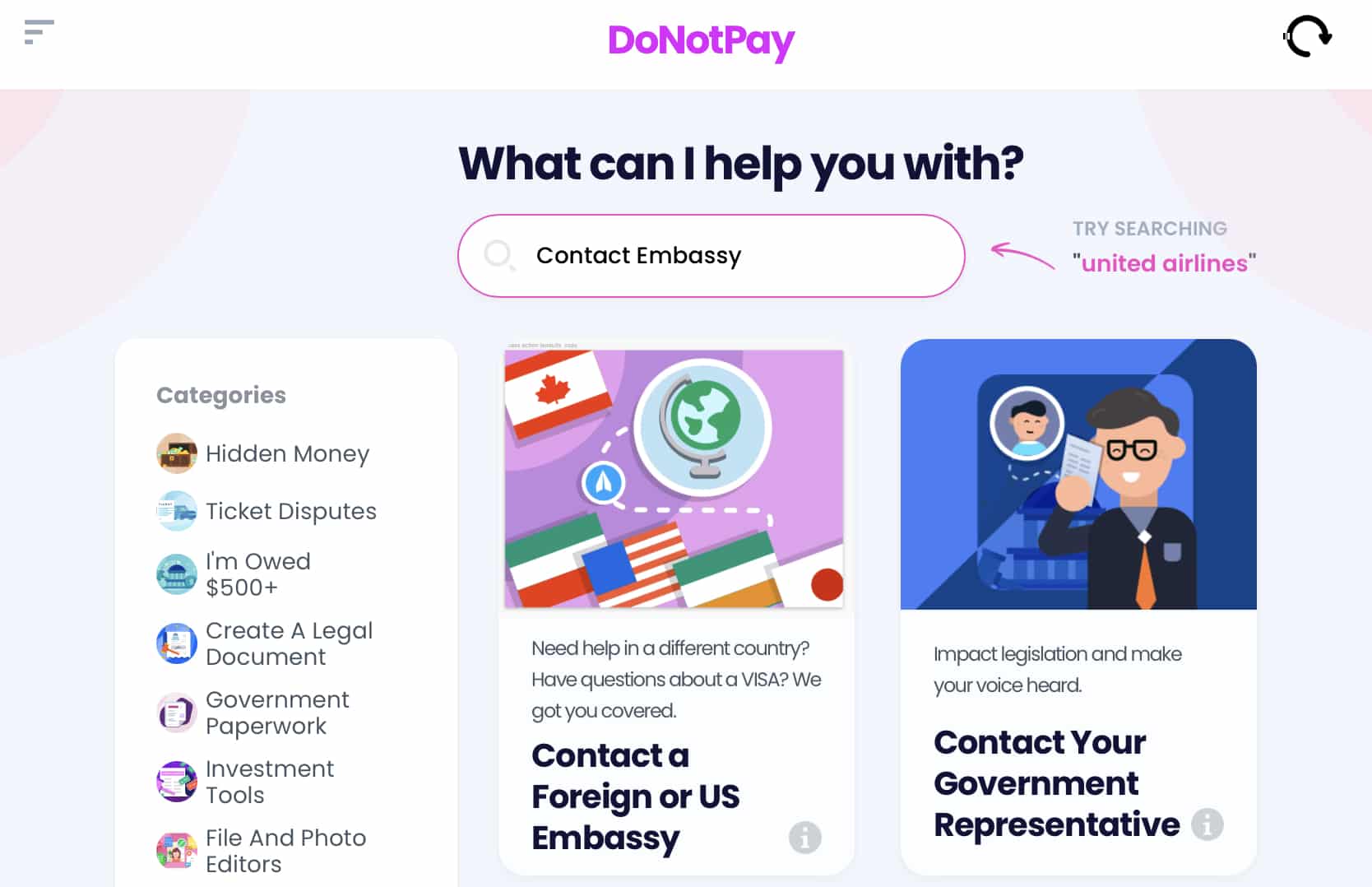 2. Choose "US Embassy" when asked which you need to contact.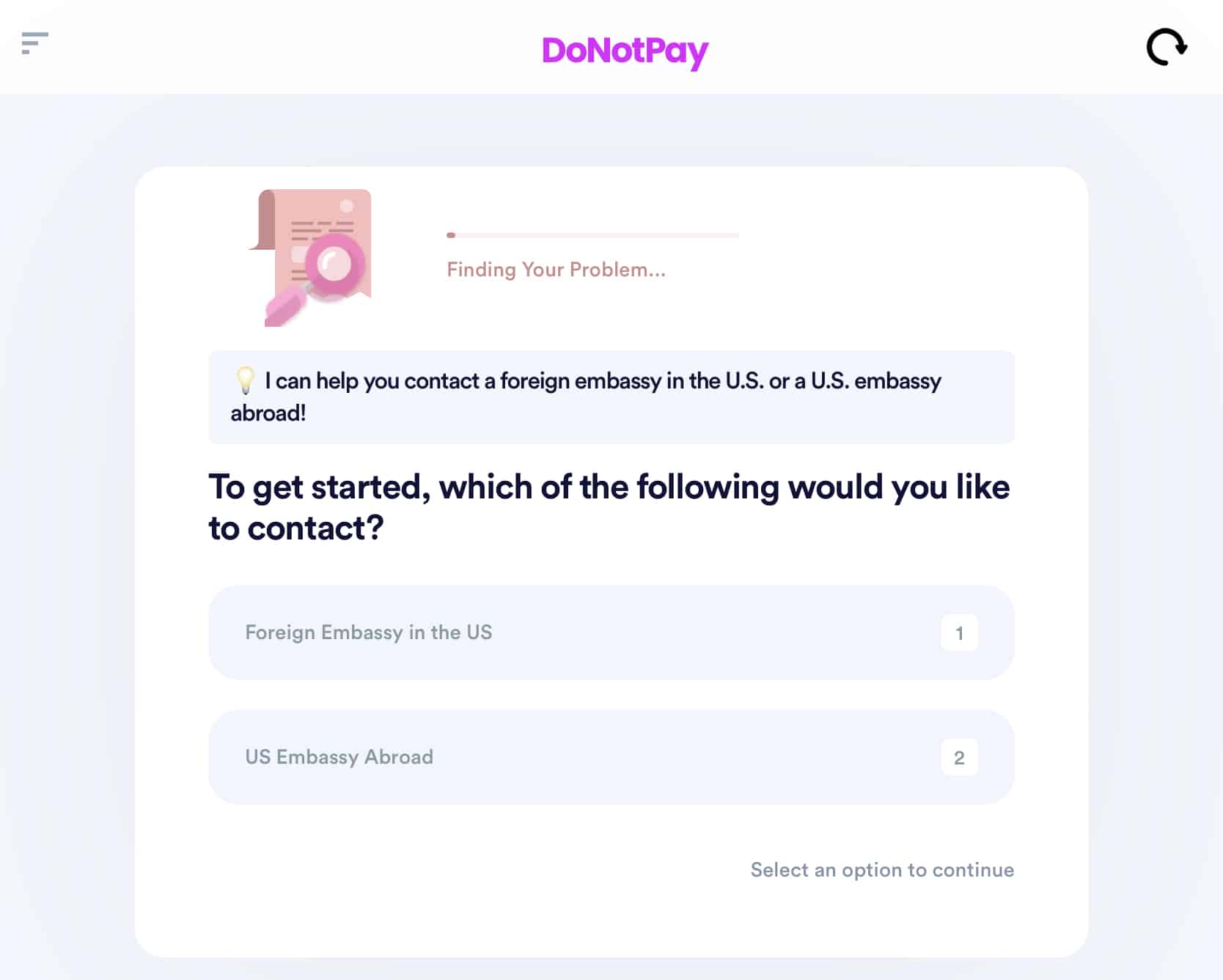 3. Briefly explain any questions you have, describe your situation, and request specific information.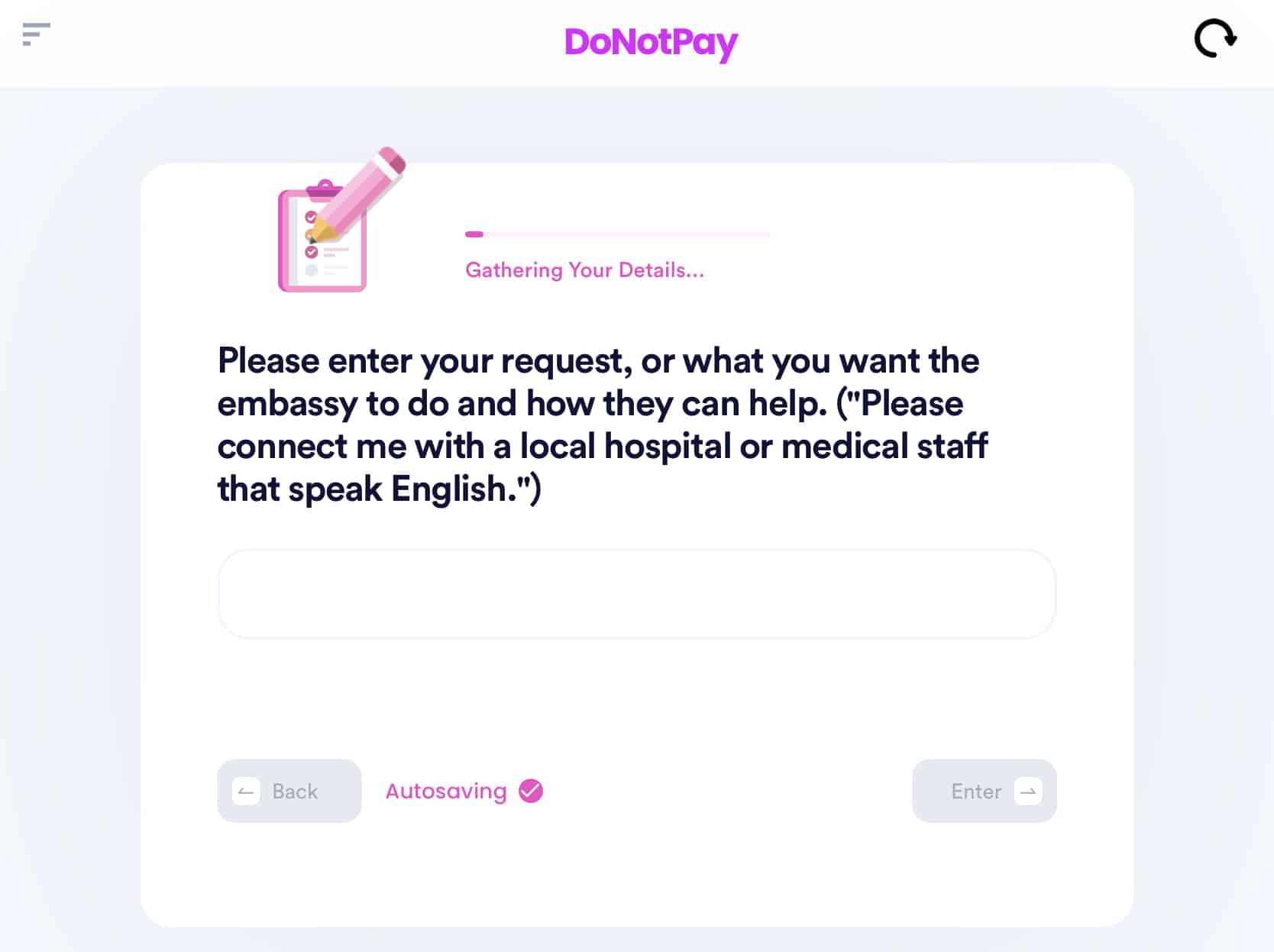 4. Tell DoNotPay which city or country you need to contact.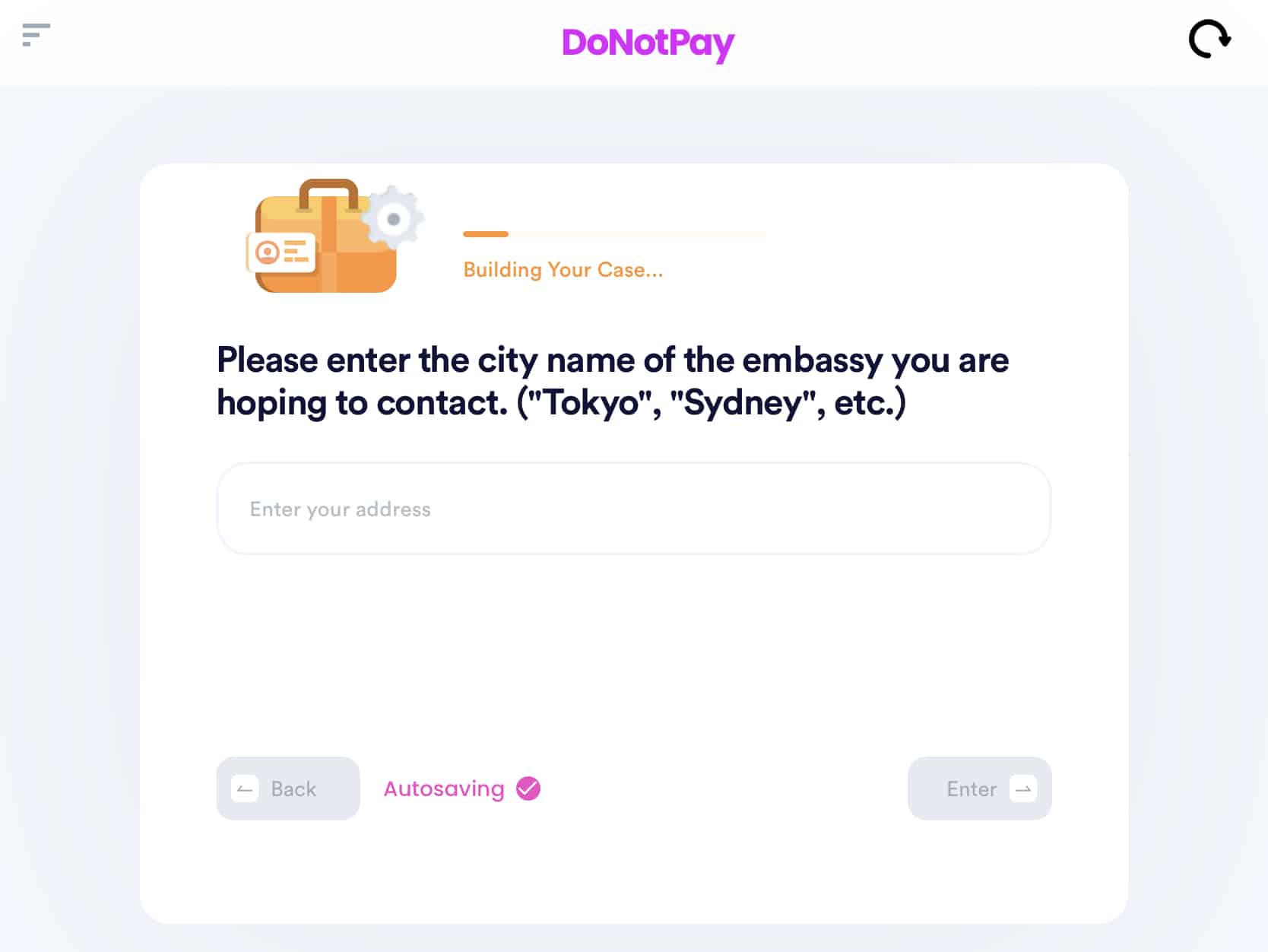 After that, hit "Solved" and we'll get started on your request! You'll receive a letter, call, or email from the US Embassy in Jamaica!
Other US Embassies DoNotPay Can Contact: