All You Need To Know About UPS Lawsuits

We are all familiar with UPS shipment services as much as we are with the lost, damaged, and misdelivery situations. Even though UPS is a very large and successful corporation, it can sometimes make mistakes regarding shipments.
This article will guide you through the steps to take before suing UPS for negligence, the standard suing procedure, and how you can file a small claims case easily with !
Common Reasons to Sue UPS
| | |
| --- | --- |
| Issue | Detail |
| Lost Package | When UPS loses your package and customer services fails to resolve the situation, you may sue. |
| Damaged Package | If your package is damaged and it is something valuable, you may be entitled to compensation. |
| Misdelivery | When UPS delivers your package to someone else, and if it is especially something valuable or personal, you can sue UPS for damages. |
What Steps Should You Take Before Suing UPS?
Call customer services at 1-800-742-5877 and explain your problem. Representatives are available 7 days a week around the clock to answer your questions. You can also submit your inquiry through the online contact form.
File a UPS damage claim, which requires you to take 4 steps before you can receive compensation:
Report damages
UPS package inspection
Claim authorization and review
Compensation payments if your claim is approved
You can file a claim with UPS for a full refund. The entire claim process with UPS takes approximately 10 days. If UPS fails to resolve the claim or offer the compensation you deserve, you may sue UPS in small claims court.
How to Sue UPS in Small Claims Court?
Follow these steps to file a lawsuit against UPS:
Send a Demand Letter: The letter should include your name, address, phone number, clear description of your problem, and the compensation you ask for. This is because you give them a chance to resolve the issue outside of court.
Fill Out the Court Forms: For this part, you should go into your state's court website and download the small claims court specific to your state. Fill out all the required forms and check to see how many copies of the documents your state requires.
Serve Your Forms to UPS: Here you should send a copy of all your documents and forms to UPS to let them know that you are suing them. To find out the proper way of delivering your papers to UPS, check out your court's website.
Court Date: Show up for your court date with all the required documents in hand and be prepared to defend your case.
Sue UPS With DoNotPay!
Suing a large company like UPS can be very exhausting and overwhelming. Leave it to the experts! With DoNotPay, you can file a lawsuit at the comfort of your home! All you need to do is:
Go to on your web browser and select Sue Now
Estimate your expected monetary compensation
Choose a demand letter, small claims court forms or a script for your case
Describe your issue with UPS and submit any applicable evidence
That's it! DoNotPay will generate a demand letter specific to your issue with UPS, send the letter on your behalf, fill out the small claims court forms, and prepare a customized script for you to defend yourself in court!
DoNotPay–The Robot Lawyer You Can Rely On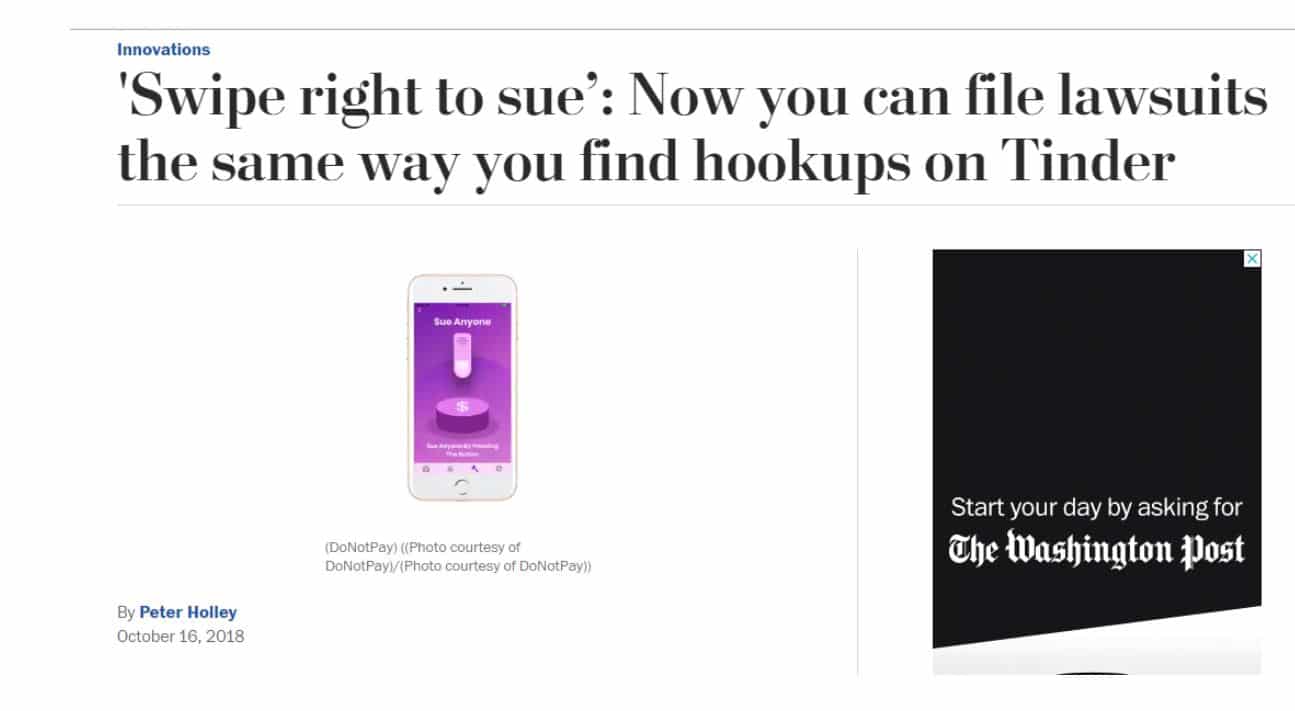 With DoNotPay, you can sue any company easily without a lawyer in small claims court! The robot lawyer has been helping thousands of its users sue corporations such as: