Get the Scoop on Uncontested Divorce in Arizona With DoNotPay
Divorce doesn't always have to be costly. It also doesn't mean that you need to go to court or pay expensive lawyers to help you during the process. DoNotPay will show you how to get an uncontested divorce in Arizona and end your marriage in a friendly manner. We'll guide you through the process and create a marital settlement agreement for you in a jiffy!
Why Should You Get an Uncontested Divorce in Arizona?
In most states, you can choose between getting a contested or uncontested divorce. A divorce is considered contested when the couple can't agree on certain aspects of the divorce. This means that they will have to go to trial, which will prolong the process. Couples who file for an uncontested divorce—also known as quick divorce—can settle out of court once they agree on:
An uncontested divorce is generally much cheaper because you don't need to hire a lawyer to represent you in court. The procedure takes less time to be finalized, and it's easy to file the papers. Couples who go through a quick divorce are also more likely to stay in a friendly relationship—which is crucial when children are involved.
Arizona Uncontested Divorce Requirements
To file for an uncontested divorce in Arizona, you or your spouse must have been a resident of the state for at least 90 days before filing.
Once you meet the residential requirements, you need to agree that the marriage is irretrievably broken. Arizona is a no-fault state—meaning that you can part ways with your spouse without having to prove that a spouse's behavior is the reason for the divorce.
You will also have to agree on the crucial terms of your divorce, which must be outlined in a divorce settlement agreement. If you're unable to reach a compromise with your spouse, you should try divorce mediation. Divorce mediation in AZ is for couples who need professional help in resolving specific divorce-related issues and reaching a mutually acceptable agreement.
How To Get an Arizona Quick Divorce
Once you reach an agreement with your partner regarding the divorce issues, you can get a quick divorce in Arizona by:
Filing the divorce papers yourself
Drawing up a divorce settlement agreement
Filing the Divorce Papers for an Uncontested Divorce in AZ
The first step you need to take is to find the uncontested divorce forms at your local courthouse or on the official government website. Once you complete the Petition for Dissolution of Marriage and Summons, you will need to pay the filing fee and file the papers at the county clerk's office. If you can't afford the filing fee, you can request a fee waiver by completing the Application for Deferral of Filing Fee. Once you hand the documents over to the clerk of the court, they will add their stamp, and you can move on to the next step.
Serving Papers in Arizona
Getting divorced in Arizona comes with some additional costs since you are required to hire someone neutral to the case—a professional server or a deputy sheriff—to serve the divorce papers. Your partner has 20 days to respond to the serving.
Drawing Up a Divorce Settlement Agreement and Completing the Procedure
After you've served the divorce papers, the procedure can continue in one of two ways:
By default—In case your spouse doesn't respond to the serving on time (typically within 20 days), you can proceed with a default divorce. You must schedule a default hearing at the court and fill out and file an Application and Affidavit for Default. The judge will issue a divorce order after a 60-day waiting period
By consent decree—You and your spouse will have to sign a Joint Consent Decree of Dissolution of Marriage in front of a notary 60 days after serving the papers and file it at the court clerk's office. The judge will review it among other papers and finalize your divorce upon signing it
No matter which way the procedure goes, you will need to draw up a divorce settlement agreement. This document outlines the terms of the divorce you and your spouse have agreed on. It needs to comply with AZ state laws and be fair to both parties. Getting one doesn't have to involve hiring an expensive lawyer or writing it yourself. You can use DoNotPay and obtain a tailor-made settlement agreement without breaking the bank.
Get a Top-Notch Divorce Settlement Agreement With DoNotPay
You don't have to waste your money or energy to obtain a valid divorce settlement agreement. DoNotPay's Divorce Settlement Agreement product is here to make your life easier! You can obtain this crucial document hassle-free by following a few easy steps:
Select our Divorce Settlement Agreement product
Answer our chatbot's simple questions about your:

Spouse
Children (if any)
Assets
Income

Opt for online notarization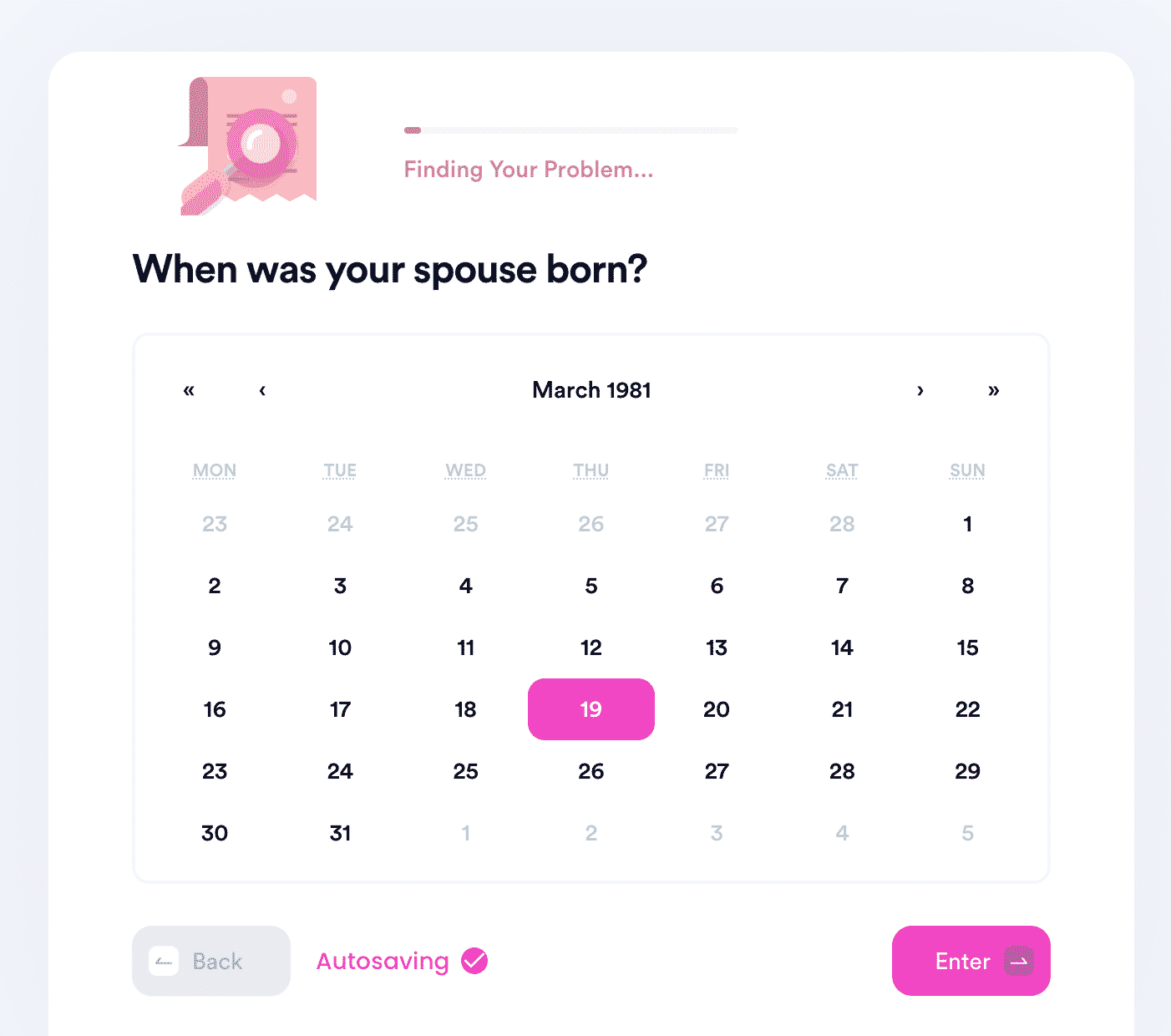 We'll use the data you provide to create a divorce settlement agreement suited to your needs. Want to have it notarized effortlessly? Make an appointment with an online notary by following the link we send you via email.
Do you need more information about divorces in Arizona or in general? Read our handy articles that answer common divorce-related questions, such as:
| General Divorce Topics | Arizona-Specific Articles |
| --- | --- |
| | |
Use DoNotPay To Resolve Administrative Tasks in Minutes!
Tired of brainstorming the easiest way to deal with administrative issues? We know how you feel, and we're here to take the burden off your back!
Once you subscribe to our app, you'll be able to resolve an abundance of bureaucratic issues with ease.
Taking a valid passport photo, reporting workplace discrimination, reducing property taxes, preparing for a government test, applying for a college fee waiver, and appealing a parking ticket are some of the many tasks we assist you with.
In case you need a quick way to draft a legal document, such as a power of attorney, divorce settlement agreement, or a child travel consent form, DoNotPay will do it for you!
Learn How To File Claims the Easy Way
Are you dissatisfied with a certain company and/or its products? You don't have to stay quiet! Use DoNotPay to file your insurance, warranty, or missing/late parcel claim effortlessly! We'll also show you how to request an item return in a few steps.
If you want to cancel a subscription or request a refund or chargeback, you can do it with our assistance without breaking a sweat. Use one app to deal with countless issues!